The fashion industry has now started celebrating and accepting body diversity which was earlier neglected by them. But now slowly things are changing for good, and there is fast growth in plus-size women's outfits collections, it can be said that at least some designers have launched websites and clothing stores for plus-size women.
Most women are quite picky when it comes to their outfits and for plus-size women choosing an outfit is like a challenge. But to be honest, every outfit will look good, if carried with confidence.
What are some plus-size women's summer outfit ideas?
In the fashion industry, they always portray women with slim bodies as beautiful and perfect. And very few understand the concept of plus size. But the truth is women with large bodies are as beautiful as other women and body judgments are just a creation of society encouraged by the fashion and film industries.
Curvy women can wear anything which slim women can. Be it shorts, dresses, tees, skirts, and anything as long as you want to wear it and break the stereotypes. So, here are some plus-size summer outfit ideas that you must give a try.
Tips for wearing plus-size summer outfits
If you like wearing baggy clothes for being comfortable. Choose outfits that give a statement look like baggy pants with a fitted tee.

For summer style, you can layer a shrug or denim to upgrade your outfit style.
Your summer clothing collection must have colorful and printed clothes. Bright colors attract the eyes.
However, try to avoid huge printed designs.
You can go for various dresses like a-line, maxi, flared, skin fit. It's all on you how you accessorize your look.
.
1. Olive green wide-leg pants with a white t-shirt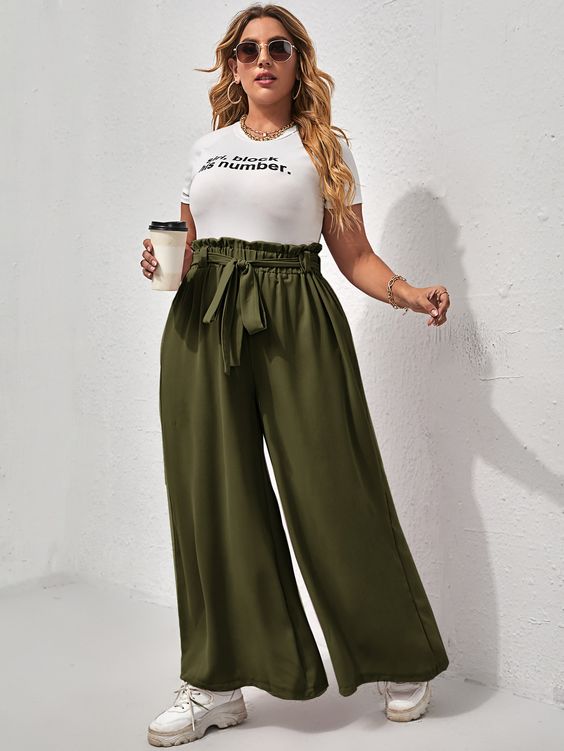 This summer outfit looks cool and comfortable at the same time. The olive green wide-leg pant is going so well with the white t-shirt. For enhancement of your look go for earrings and pendants. And the white shoes look amazing.
2. Black plus size summer outfit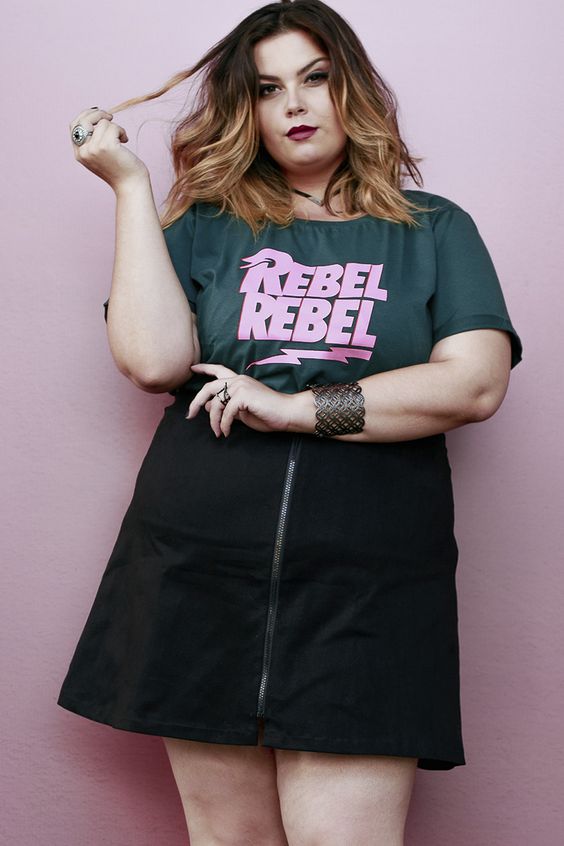 If you are someone who loves dark colors and mostly prefers wearing black. So, for next time, instead of wearing dark color pants go for this black straight mini skirt with a dark printed green t-shirt complimenting each other.
3. Summer dress for plus-size women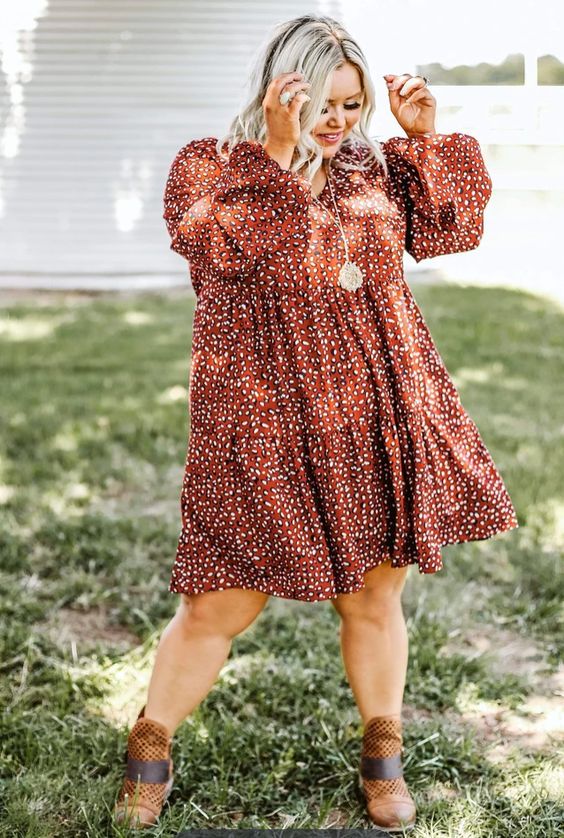 The summer season is incomplete without wearing a summer babydoll dress. Dress like this goes so well on plus-size women, you can go with any color and pattern or print. Just for some add wear a hat and a long pendant and you are all set to go out.
4. Yellow summer outfit for plus-size women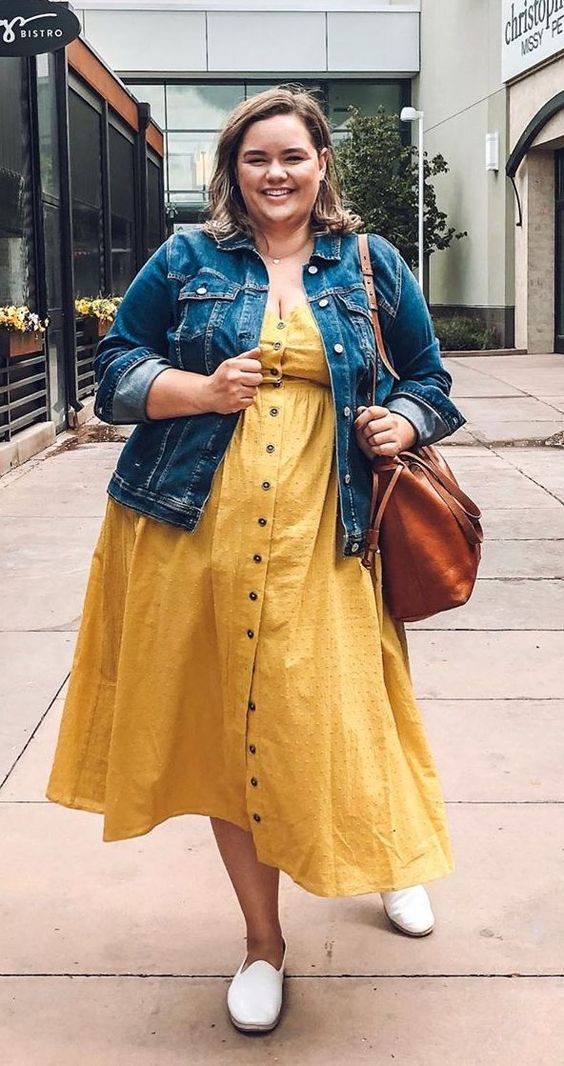 Yellow is such a cheerful color to go for summer. Don't hesitate to try different colors, especially yellow. One outfit idea for wearing a yellow outfit is to wear a long button-down dress. You can pair it with denim and white sneakers.
5. Pink summer outfits for women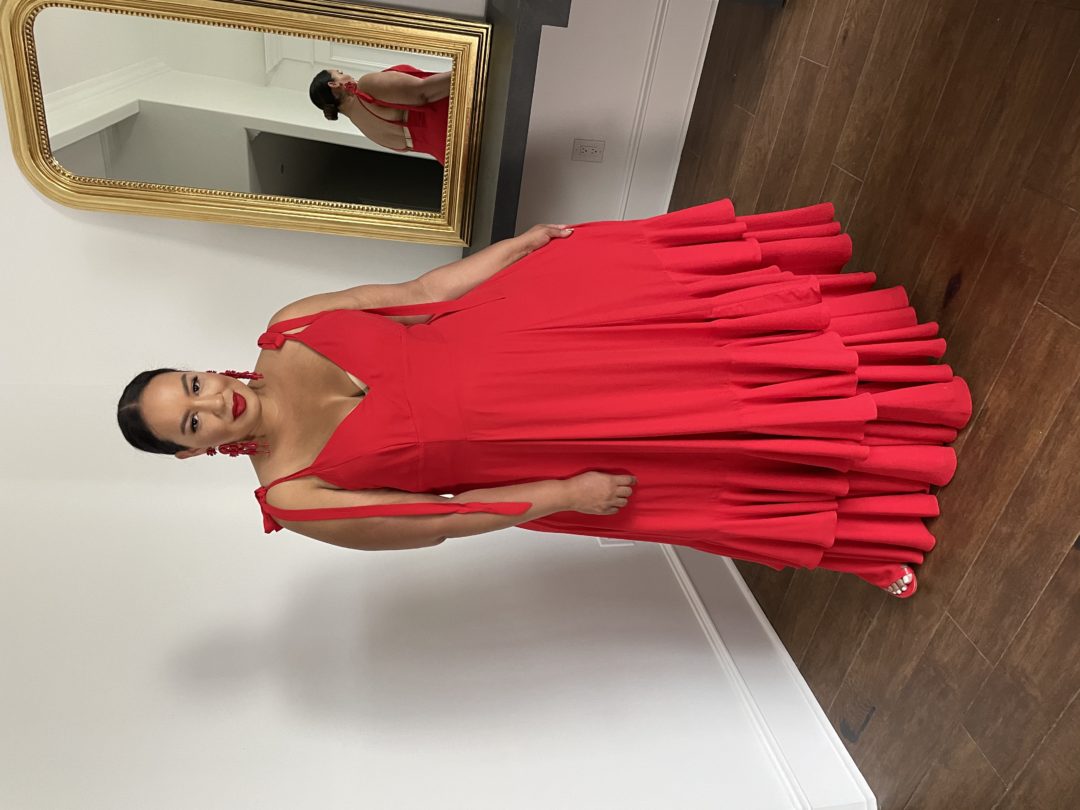 Pink color is never out of fashion. Pink dresses not only look cute but also reflect fresh vibes. Pink dresses with or without sleeves look amazing and attractive. You can add on some accessories to enhance your final look.
6. Bodycon dresses for plus-size women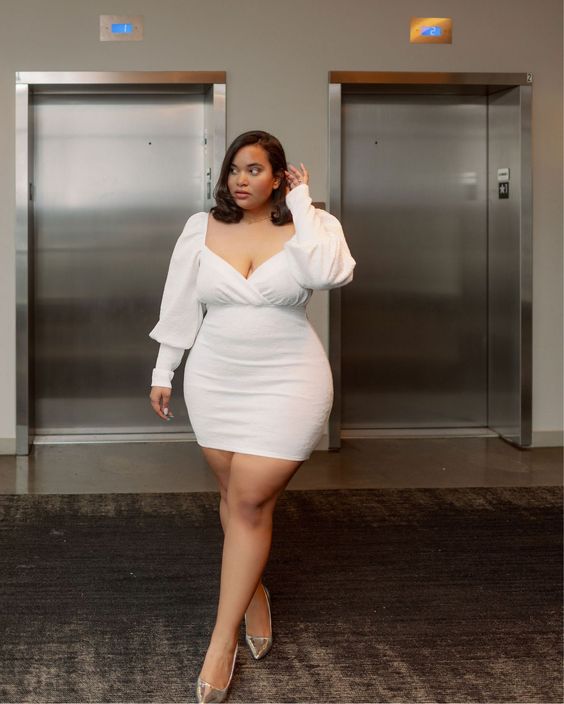 Break the stereotypes that bodycon dress only looks good on slim-fit women. It's not true, bodycon dresses look amazing on curvy women. Experiment with your body and try out long and short bodycon outfits. It gives it a classy look, go for minimum accessories. You can pair this sort of dress not only with heels but with sneakers as well.
7. Baggy jeans for plus-size women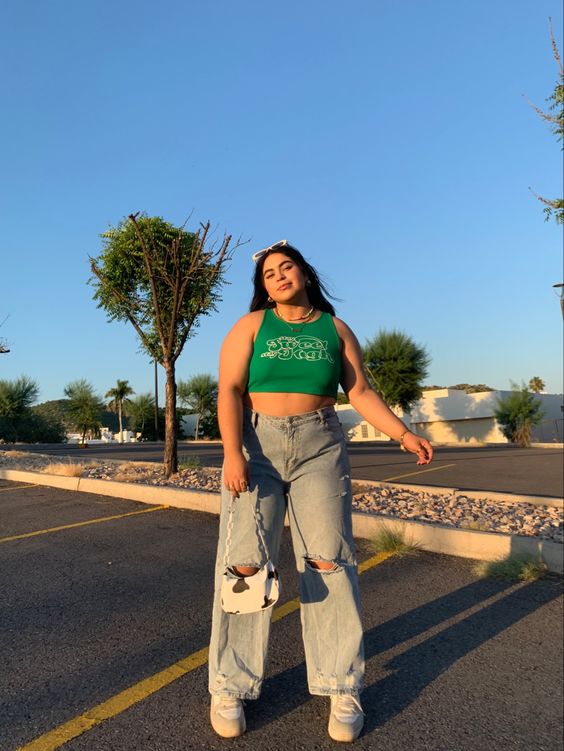 If you are someone who hesitates to show off your body much. Then this outfit is perfect for you. Take knee-cut baggy jeans and pair them with a crop top. It's trending and you will be comfortable following the trend.
8. Two-piece summer outfits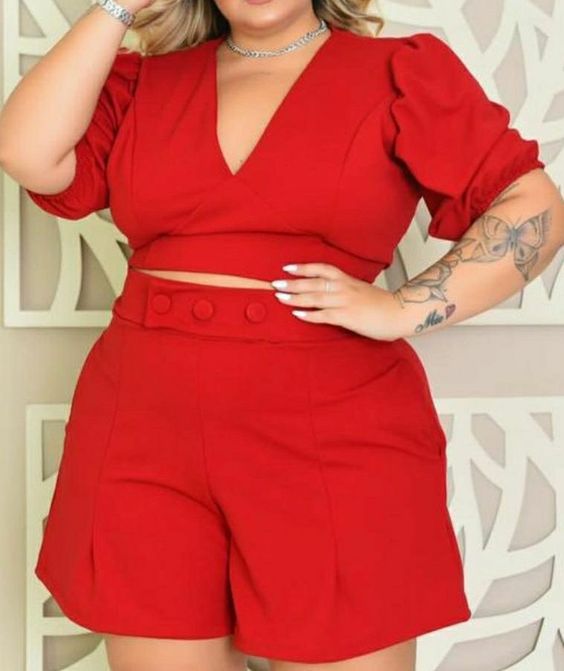 Women, it's time for you to flaunt your curvy body figure. Two-piece outfits are like the go-to look for any woman. Choose your two-piece with or without prints, or you can go for basic color. This outfit requires fewer accessories and yet reflects a classy look.
9. Demin in summer for plus-size women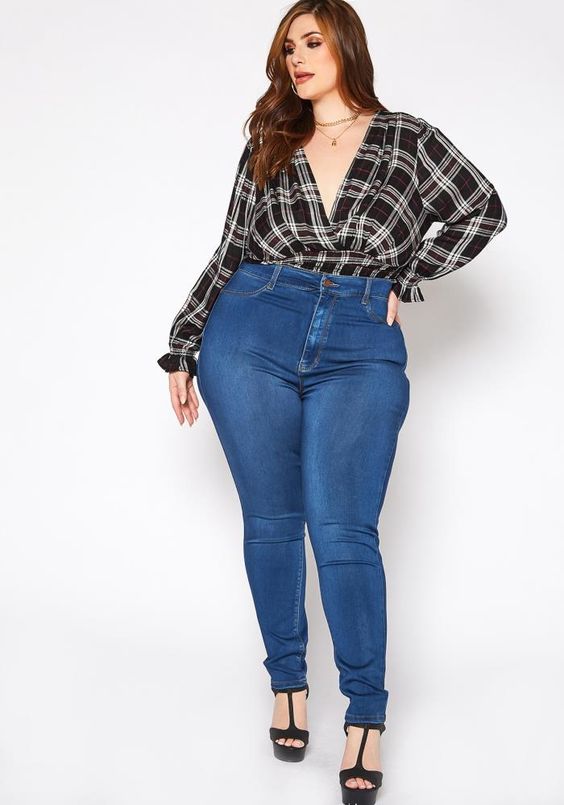 Who says you can't pull up skinny denim high-rise jeans? All you need is to get the right size and a little bit of confidence. Go for denim jeans with full sleeves shirts for your everyday summer outfit look.
10. Plus-size skirts for a summer outfit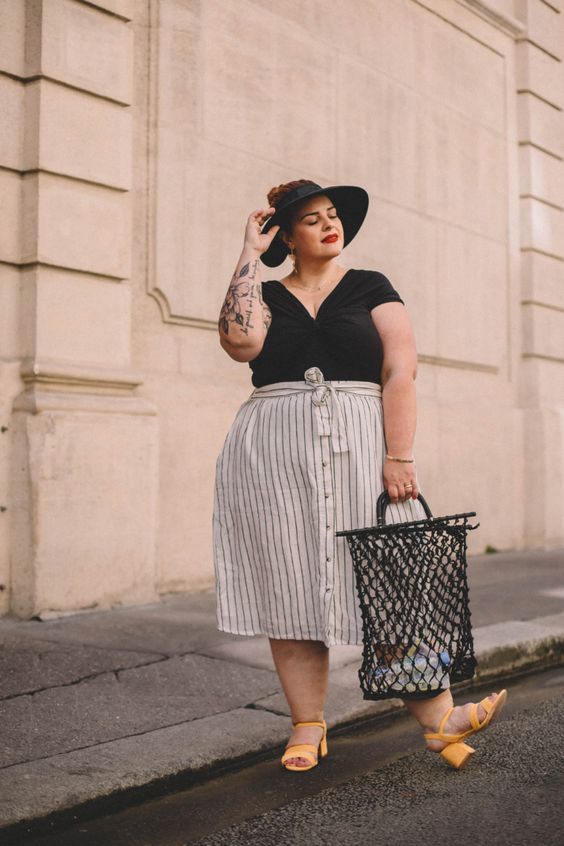 If you are bored with jeans and shorts, then it's time for you to try out skirts. You can wear a patterned knee-length skirt and pair it with a body-fit top and look stylish in summer.
11. Short plus size outfit idea for summer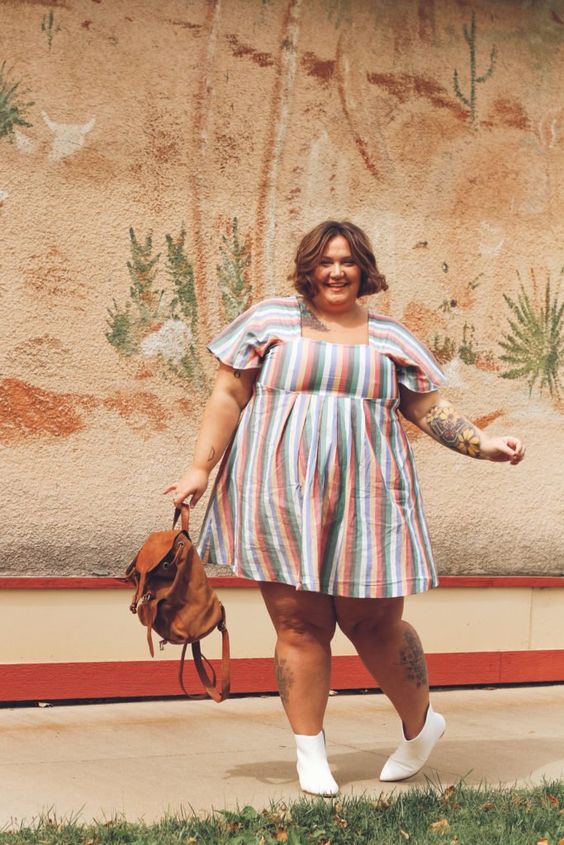 Here's another summer outfit idea for you. When in doubt and can't figure out what to wear in summer. Go for short flared dresses like this. For a simple look, you can go for pattern one. Pair it with sneakers, and boots.
12. Plus size women's jumpsuit outfit ideas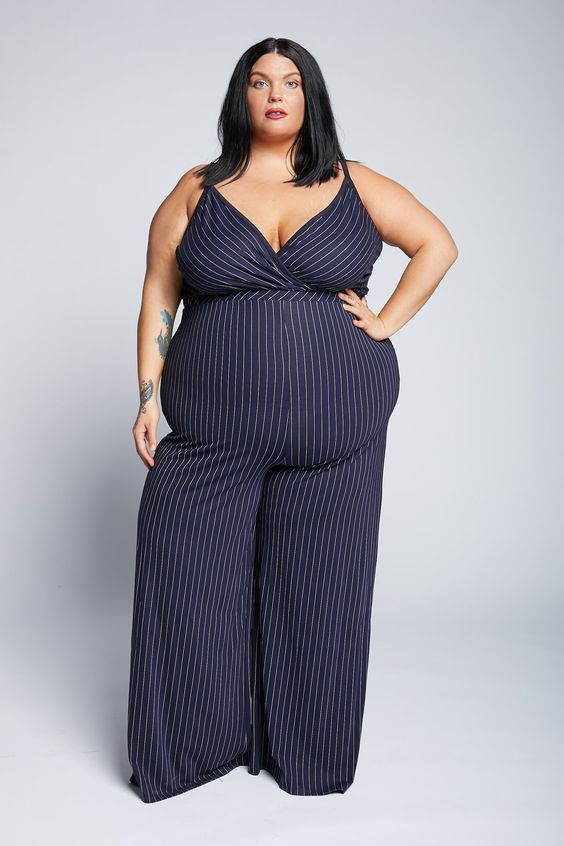 Flaunt your curvy body with this classy and stunning jumpsuit outfit. The upper portion of the outfit will highlight your curves and the lower part of the outfit will make you look taller. Heels with this outfit will add a more classy look to it.
13. Casual plus size go-to-look idea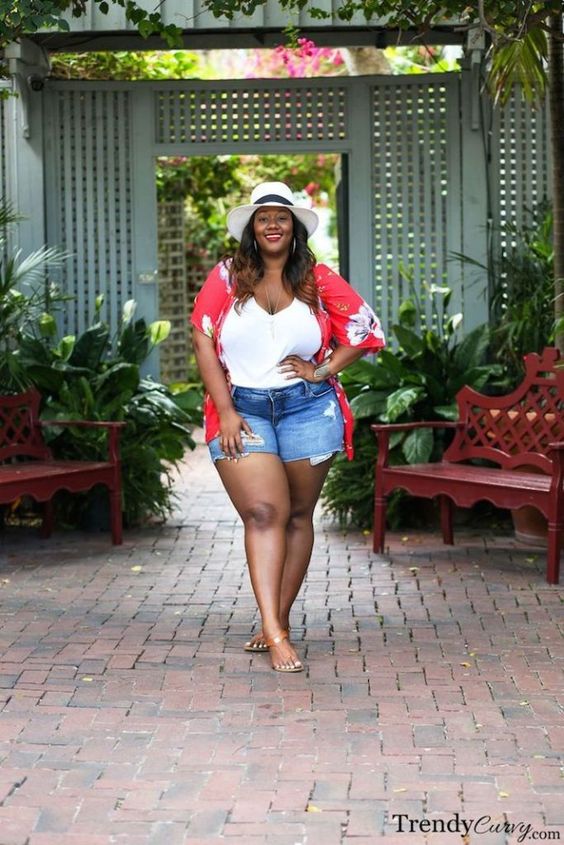 If you going out on a vacation, or for a trip, and wants to look casual yet fashionable. Then this outfit idea is definitely for you. A tank top or tee with denim shorts and layered with a long shrug looks amazing and beautiful.
14. Beach look for plus-size women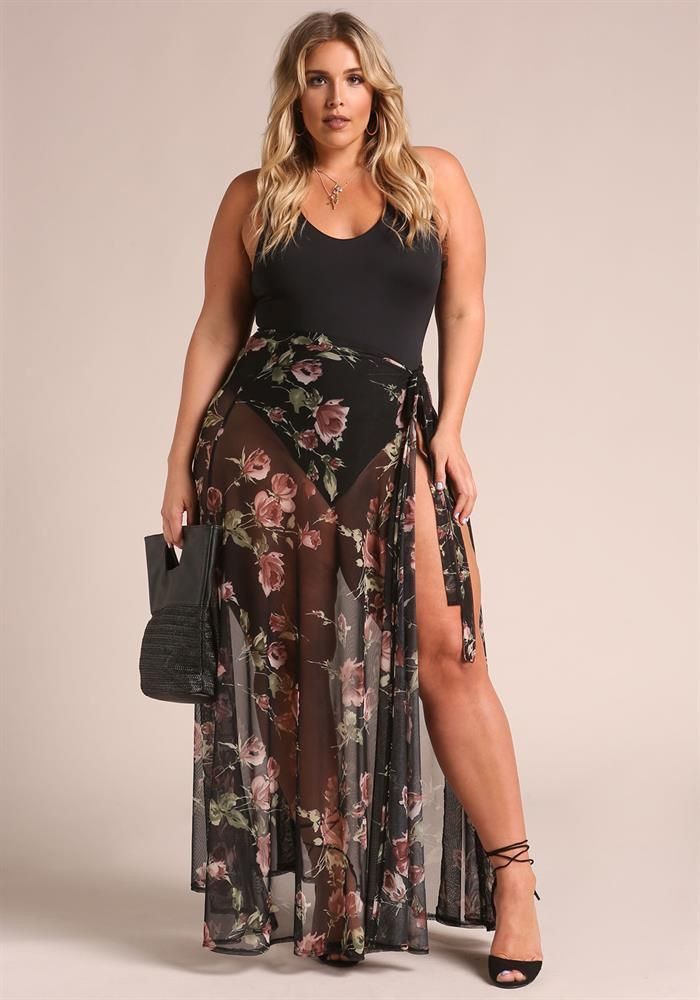 Some plus-size women hesitate to show off their bodies, especially on the beach. Don't worry, now you will have this outfit idea for your next beach day. Go for a single solid color swimsuit and for a better look wrap a matching sheer slit skirt around your waist.
15. Slit skirt styling ideas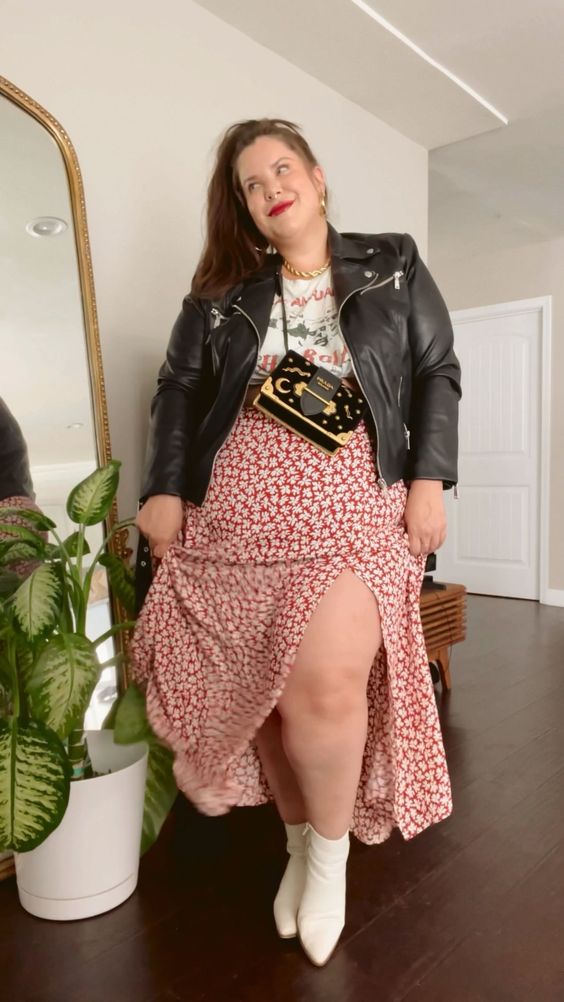 When you are in a mood to go colorful while being yourself. Try out trending slit long skirts. Pair it with basic t-shirts and for addition layer it with a black jacket. The overall look will be cool and colorful.