Scroll over to learn various techniques to get those perfect smokey eyes. Beauty and beauty treatments have come long way -there was a time when people would talk about a celebrity and comment she has Smokey eyes. But today when we talk we need to be specific Smokey-is it metallic, gorge grey, blue golden blue or glittery phew. Indeed we have come a long way as eye makeup is no longer limited to just celebrities. Keep the pace with changing world and give yourself a different look everyday with different variations in smokey eye makeup:
1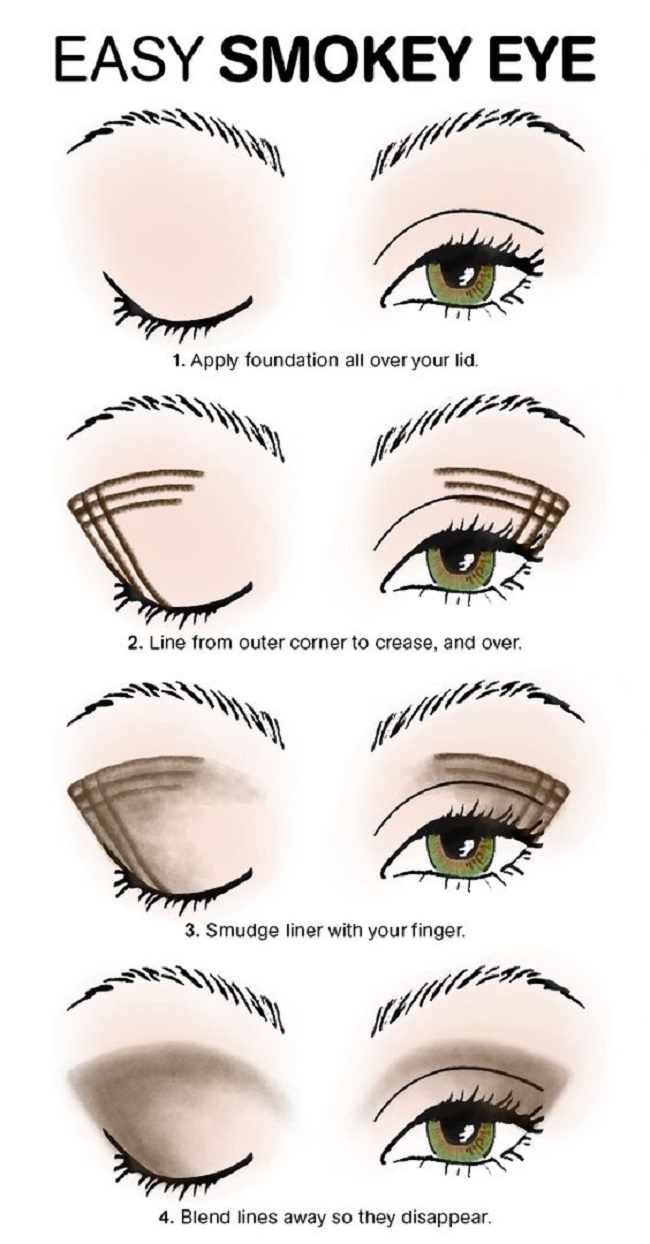 2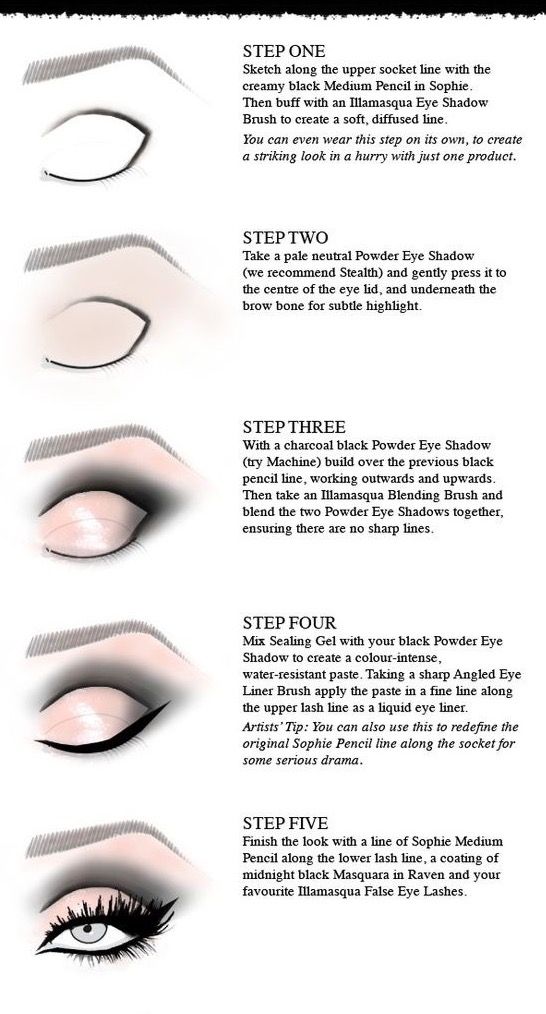 3
4. Look 1 - Golden Brown Smokey Eye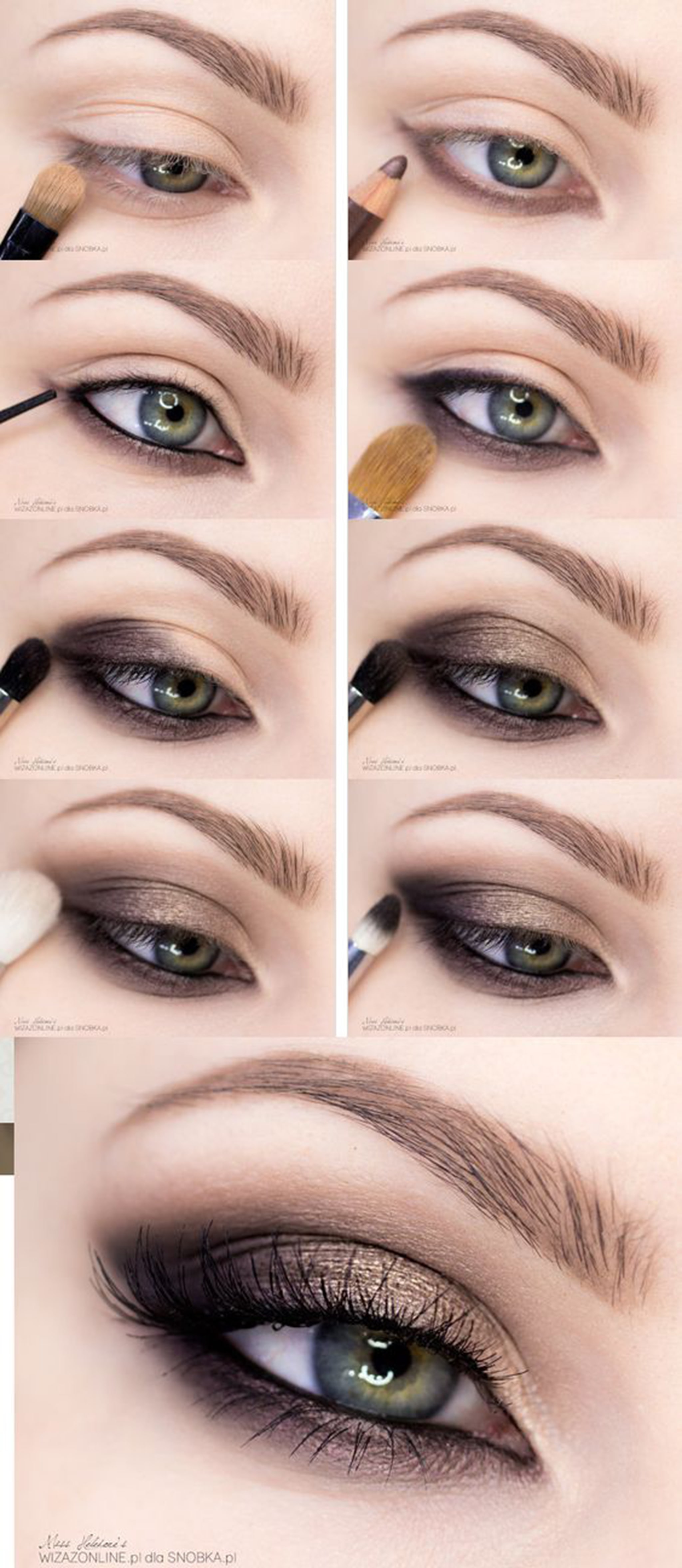 Spice up your eye makeup with this golden to brown smokey eye look. To get this look use a brown shadow to line your bottom lash. Apply a black kohl from the water line to top lash line and blend in brown colour eye shadow from outer corner of your eyes and move to centre of your eyes. To complete the look, blend in golden eye shadow from inner corner to centre.
5. Look 2 - Electric Blue Smokey Eyes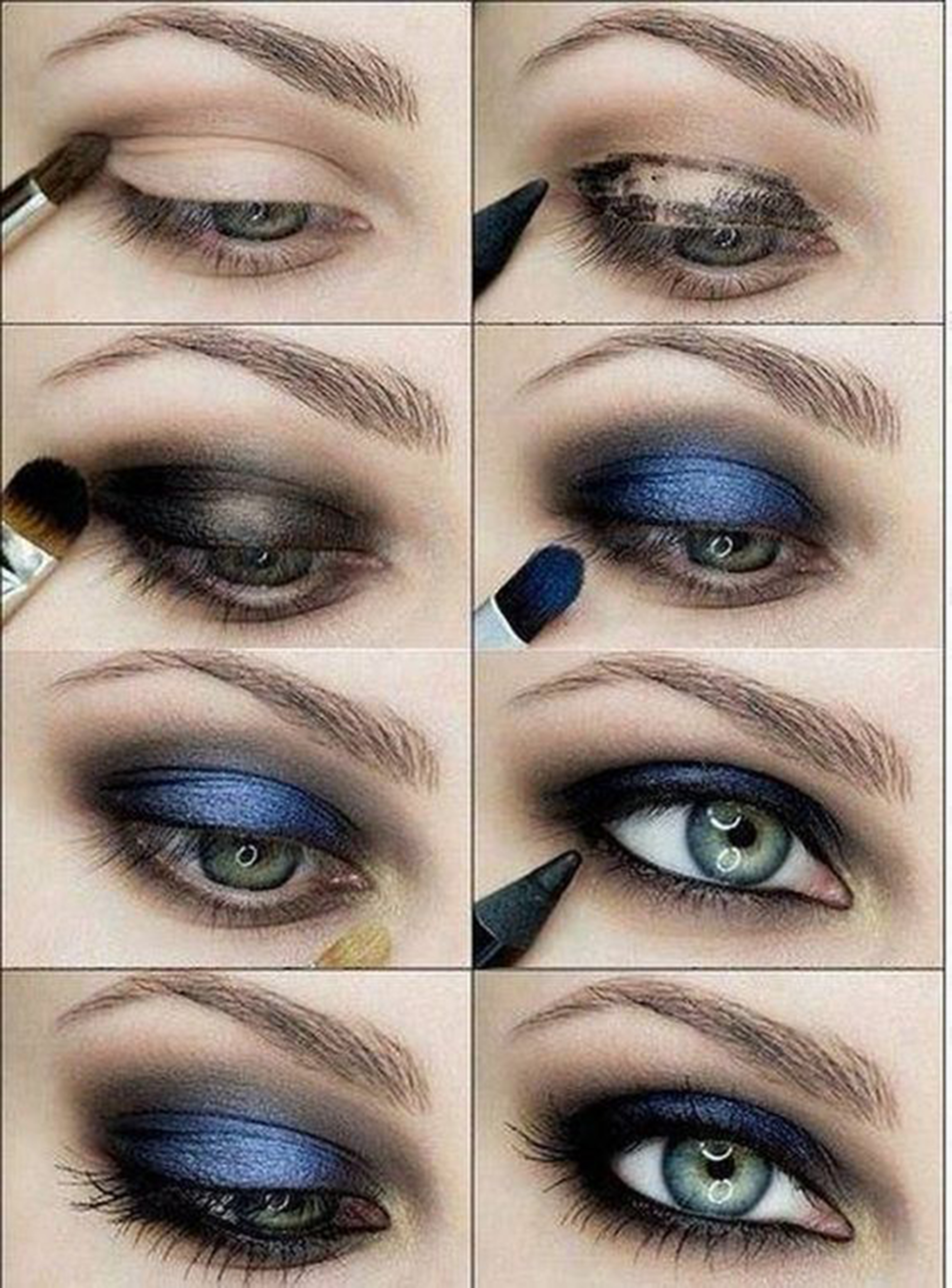 Vibrant electric blue smokey eye look is one of the most preferred smokey eye look. To get this look outline your eyelids with black kohl and smudged it roughly at the crease and lash line. Blend in black eyeshadow towards the centre of your eyes and then blend in blue eyeshadow all the way from outer corner to the centre of your eyelid. Complete the look by lining kohl on waterline and top eyelid.
6. Look 3 – Bronze Smokey Eyes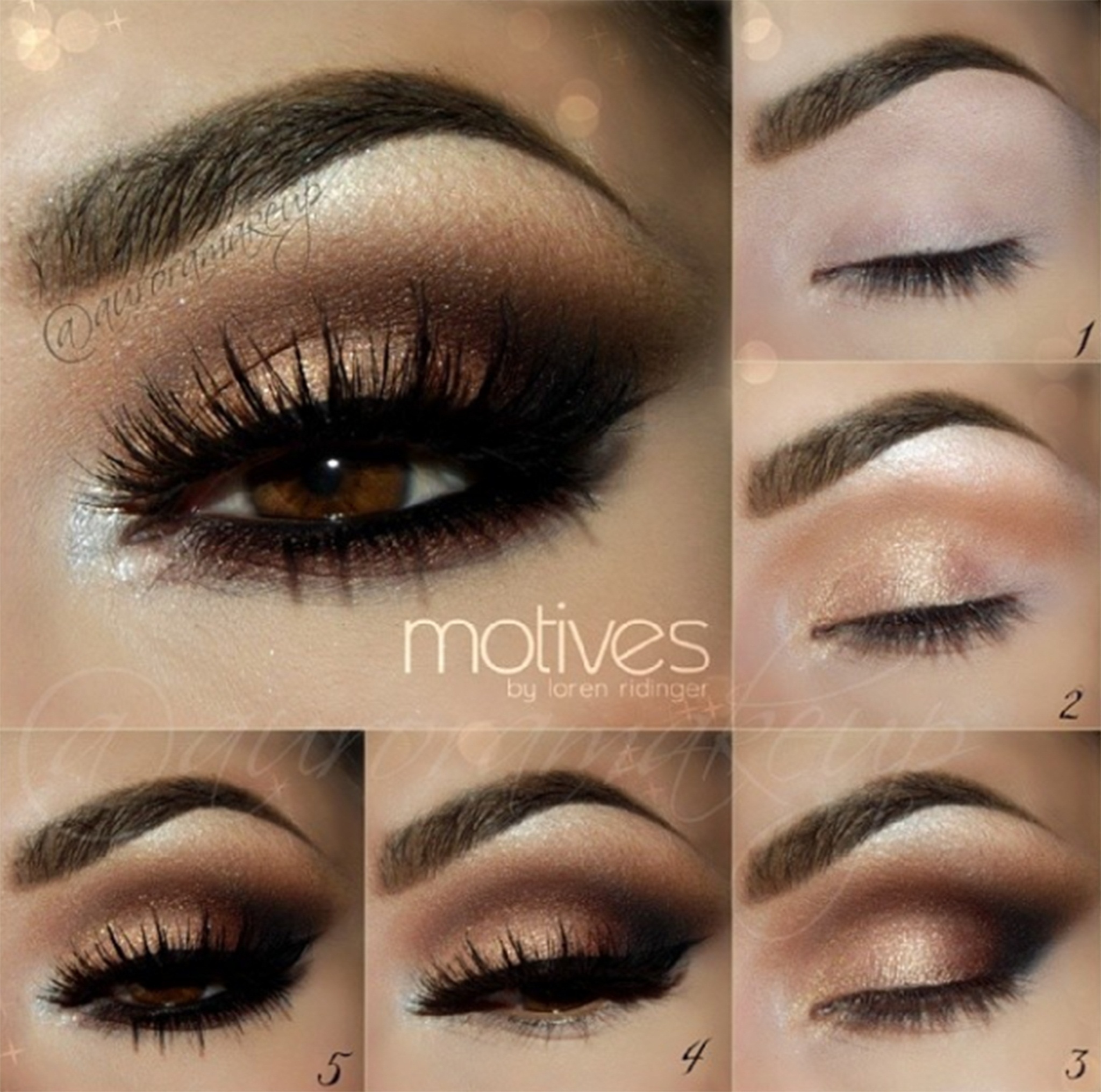 Carry a bronzed smokey eyes look and rock the party with this radiant look. To get this classic look sweep golden eye shadow on your eyelid up till your brow bone. Blend in dark brown eye shadow at the crease and at the outer corner of your eyes. Flick eyeliner on your top lash line and finish the look with a streak of kohl on the waterline.
7. Look 4 – Natural Silver-Shimmer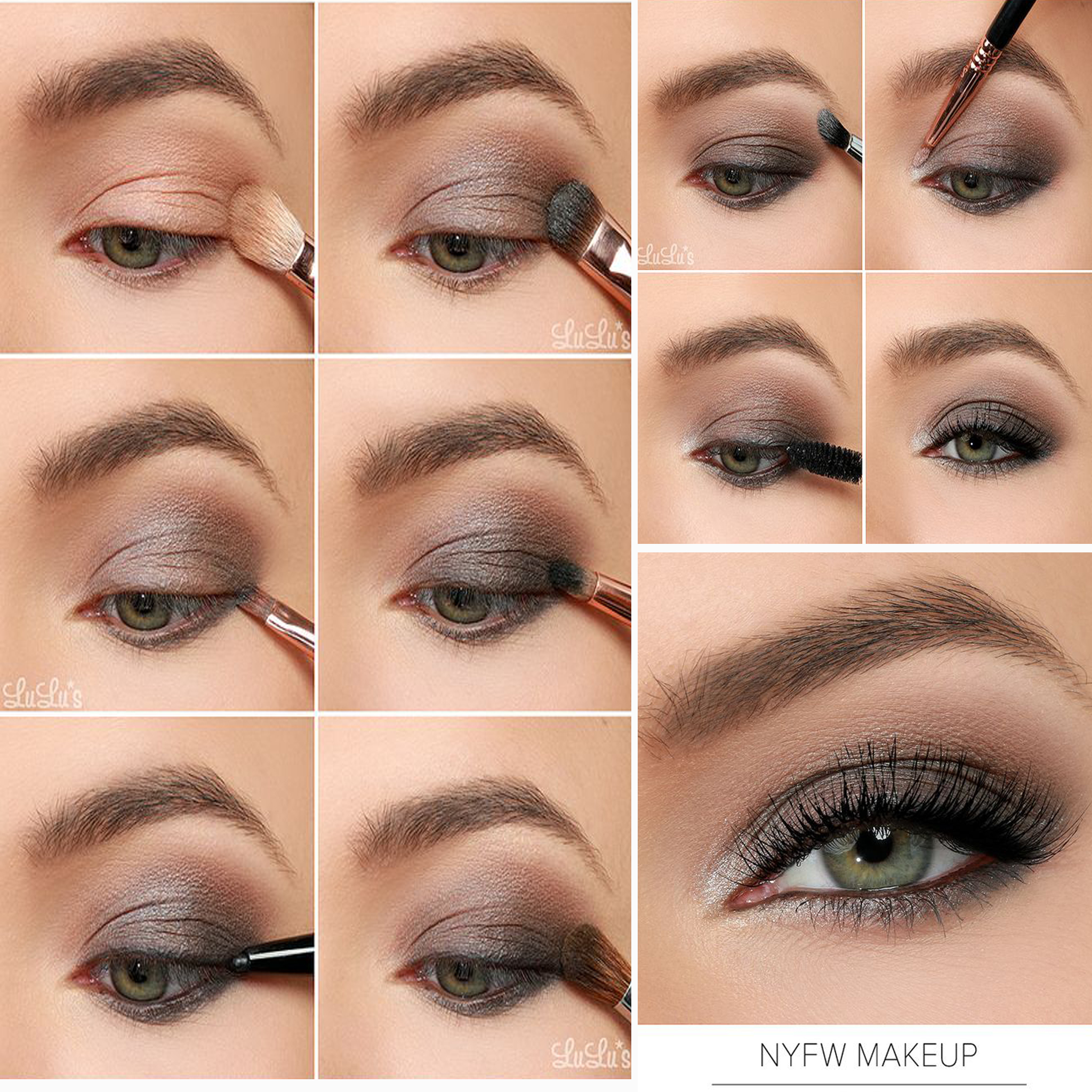 Steal the hearts of everyone with this natural silver ad shimmer look. Blend in a neutral shade of eye shadows on your eyelids and top it up with a light silver eye shadow. Blend in a slightly dark shade of grey from the outer corner towards the centre. Add shimmery light silver touch in the centre and finish the look with slash of mascara on the lashes.
8. Look 5 – Soft Neutral Look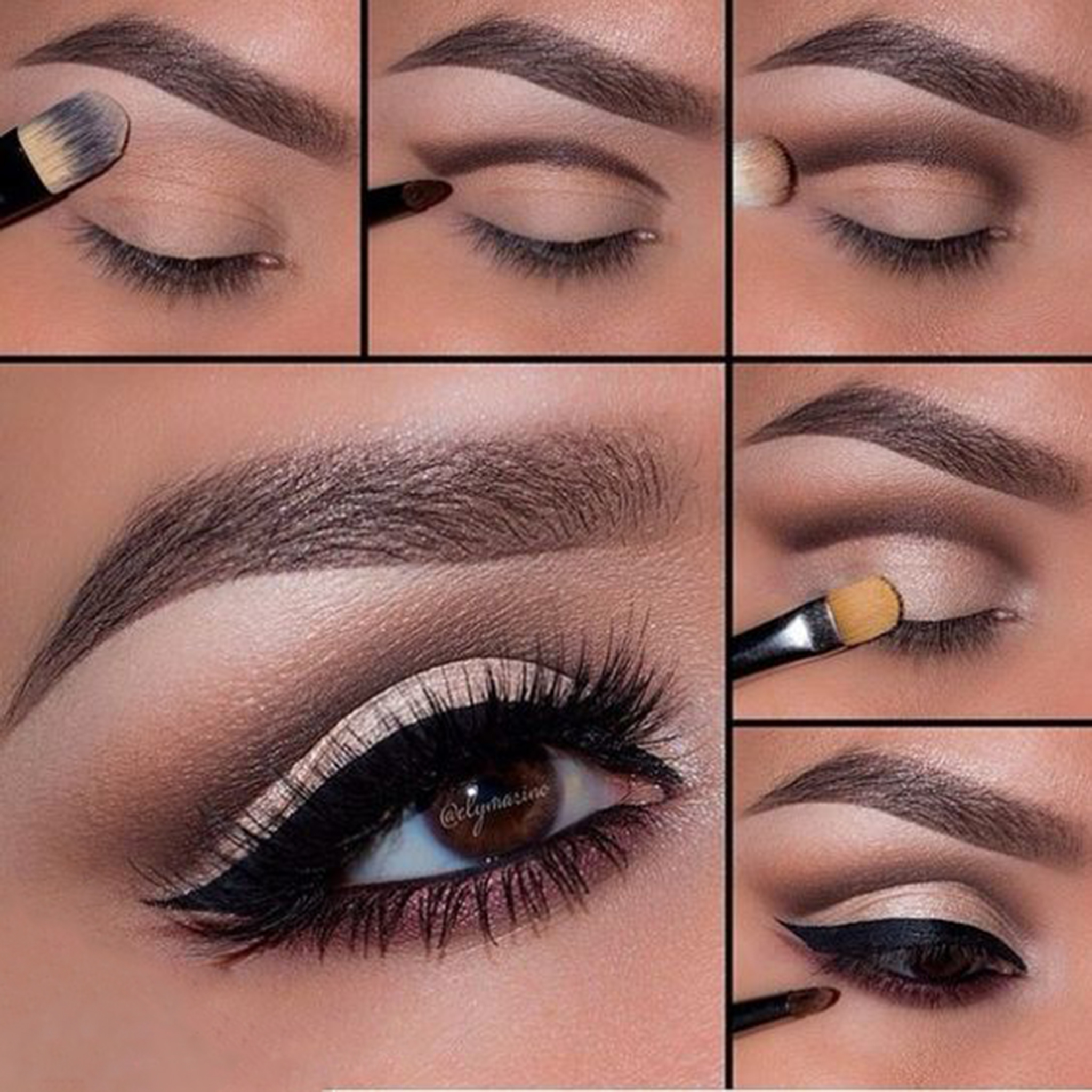 Get this gorgeous everyday look that you can wear even at your work place. Blend in soft brown eye shadow on your eyelid and then sweep a dark brown shade lightly on the outer corner. Add a champagne shimmer across the eyelid and flick eyeliner and complete the look with mascara.