As soon as you search for latest trends on eye makeup, you would find winged eyeliner look or cat eyeliner look as one of the most trending look. Eyeliner not only enhances your eye makeup but also makes you look attractive and stunning. Many women dread applying eyeliner as they fear that it may not come out perfect or it may smudge. However you can the right trick by practicing it a few times. Bring the beauty of your live by applying eyeliner and get the admiration from everyone around you with perfect eyeliner. Scroll over to see how you can get the look :
1. How To Apply Eyeliner.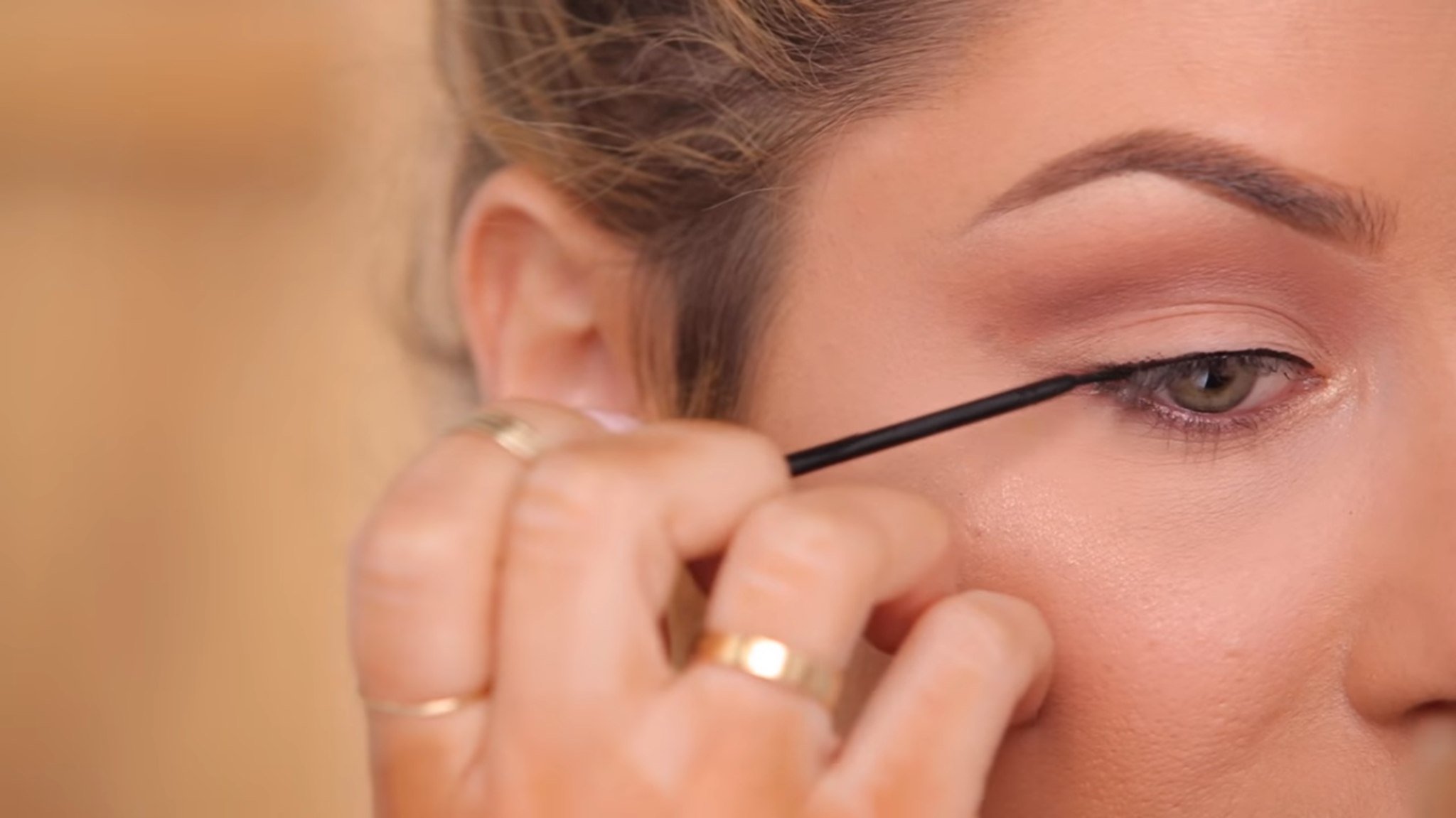 Begin to apply liquid eyeliner from the inner corner of your to trace the lash line. You can use a eye pencil also to do this. This will give you the base the start off with liquid eyeliner. Next using the liquid eyeliner, define the eyelash with the angled brush. Swipe a stroke out, create the flick and create a triangle. Strike the flick again and fill the triangle to complete the look. To make your eyes look more dramatic finish it off with a stroke of mascara.
Step 1

Step 2

Step 3

Step 4

Step 5

Watch The Video Here To See How You Can Perfect The Art Of Applying Eyeliner.