Women use makeup to enhance their beauty and make themselves appear attractive. Makeup gives you a perfect look to carry yourself with confidence. Applying makeup correctly is an art that one learns over a period of time. While we all know how to apply makeup there are a few tricks that help you to apply makeup perfectly. Put your color cosmetics in best use and accentuate your features by applying makeup with correct color hues. Scroll over as we bring you some of the best makeup tricks that will save your time and give you fascinating look:
1. Cover Up Under Eye Bag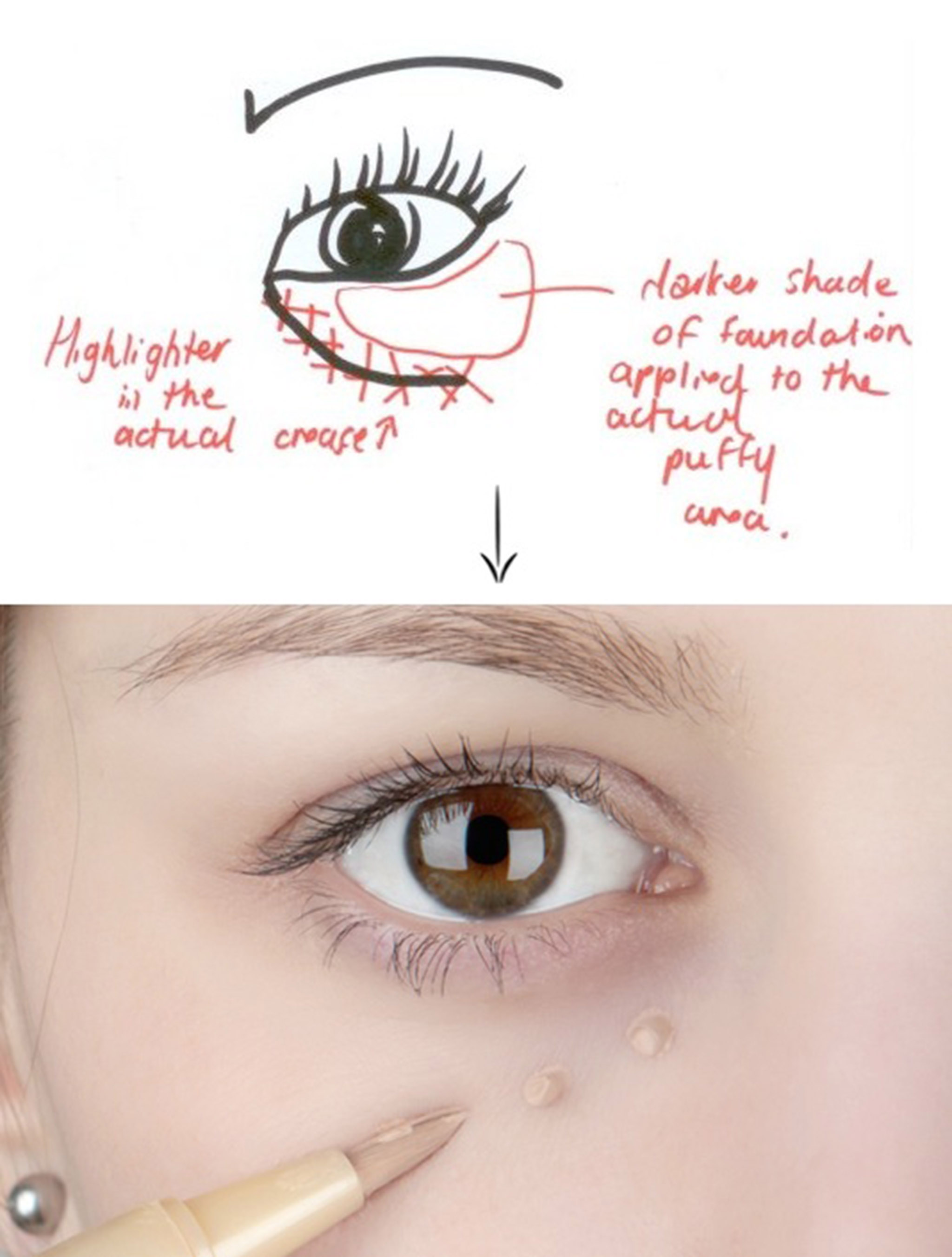 Image Source:
listotic.com
To disguise and cover up under eye bags instead of applying a layer of concealer, highlight the crease and apply a dark shade to puffy eye areas. This trick will hide the under eye puffiness and cover the dark circles.
2. Use Scotch Tape For Cat Eye Liner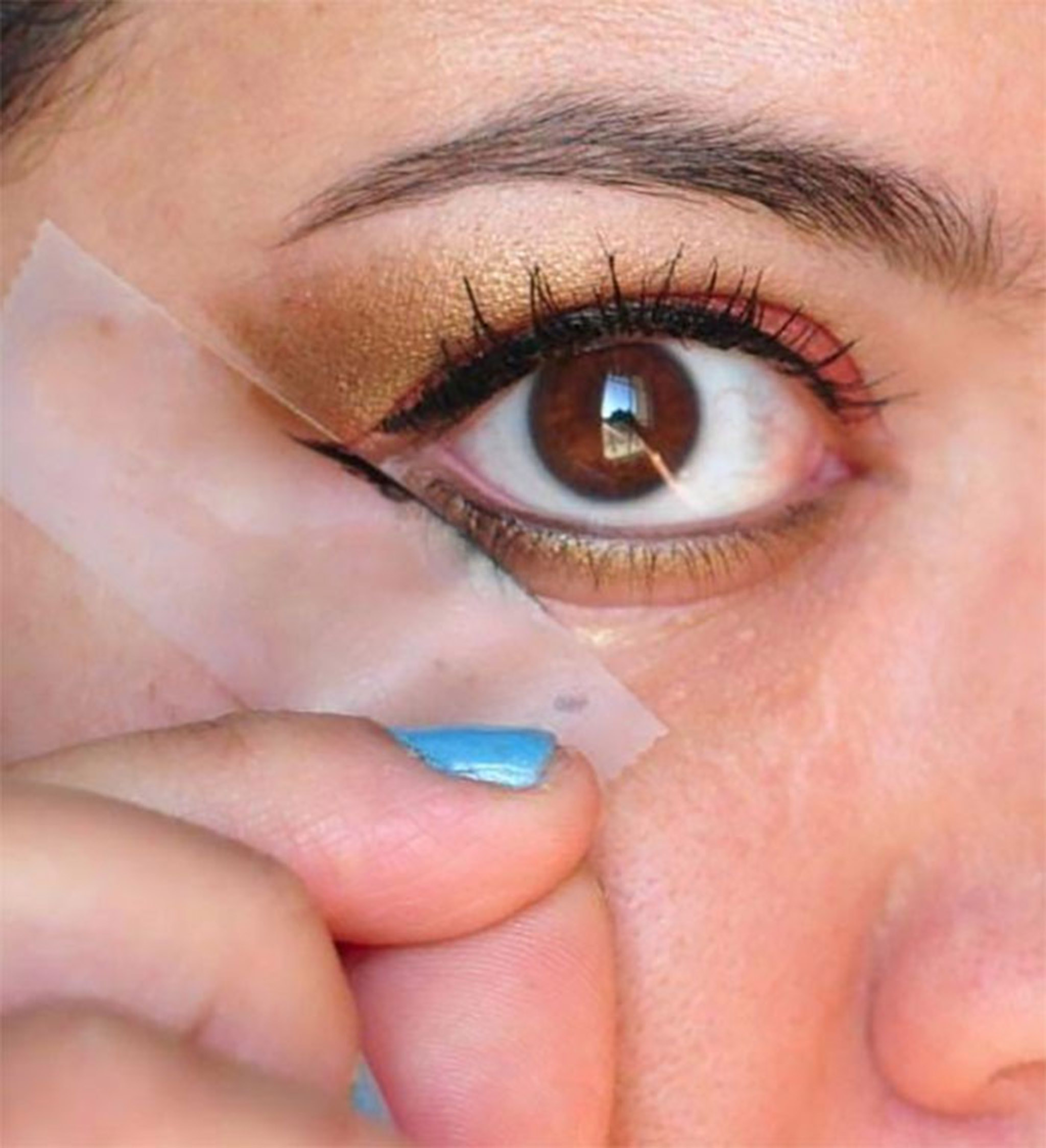 Image Source:
makeup.vidalondon.net
This amazing trick allows you to apply eyeliner and eye shadows without any mess and creates cat eye liner perfectly. Place a tiny piece of scotch tape outer corner of your lower lash and create cat eye flick. This trick also gets you even look on both the eyes.
3. Exfoliate Your Lips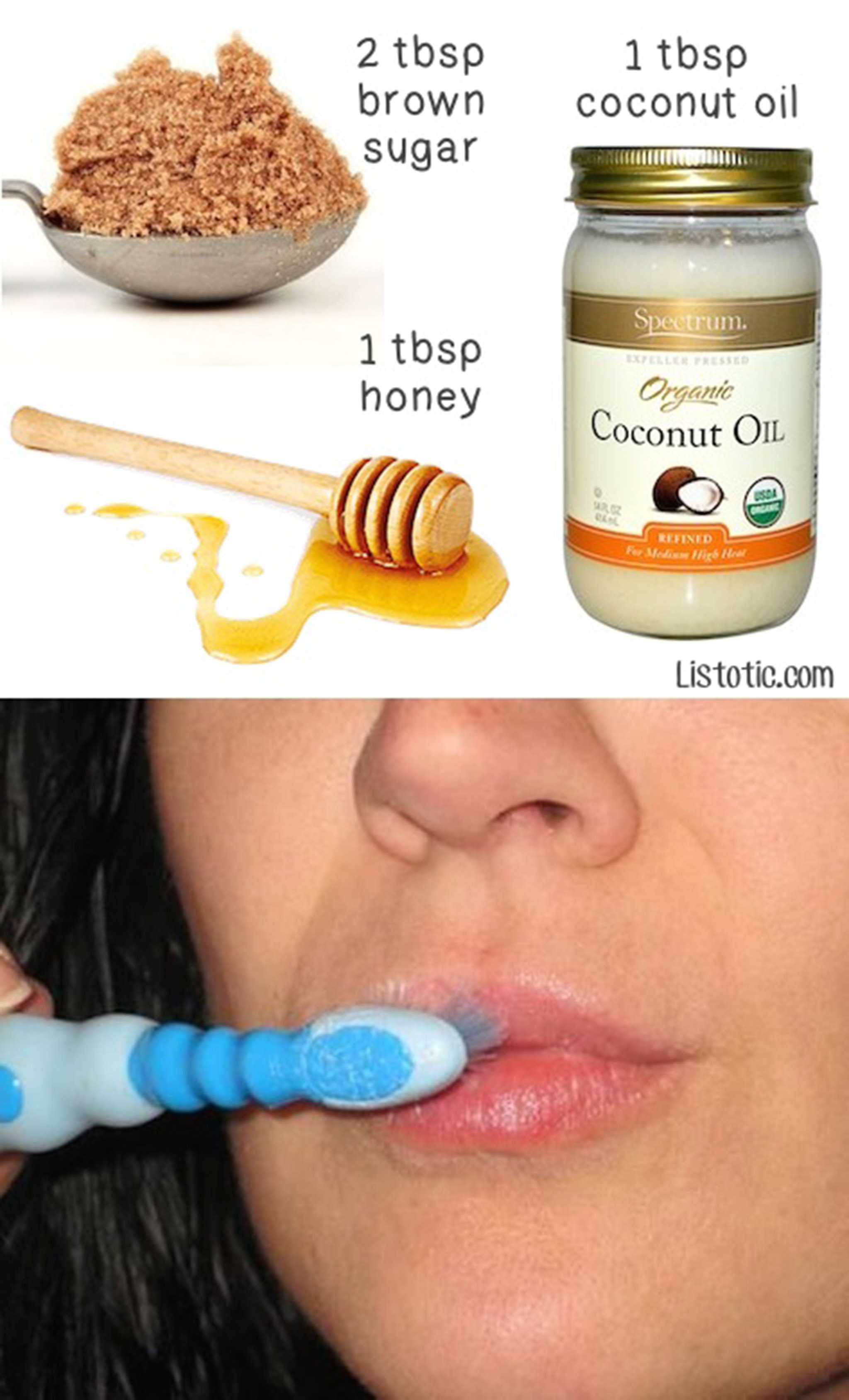 Image Source:
listotic.com
To keep your lips soft and pink, exfoliate them with once a week to remove dry flakes and dead skin cells. Make a scrub with 2 tablespoon of sugar, 1 tablespoon coconut oil and 1 tablespoon of sugar and apply it on your lips with help of a soft toothbrush. Once done, apply lip balm or petroleum jelly.
4. Lift Up Your Eyes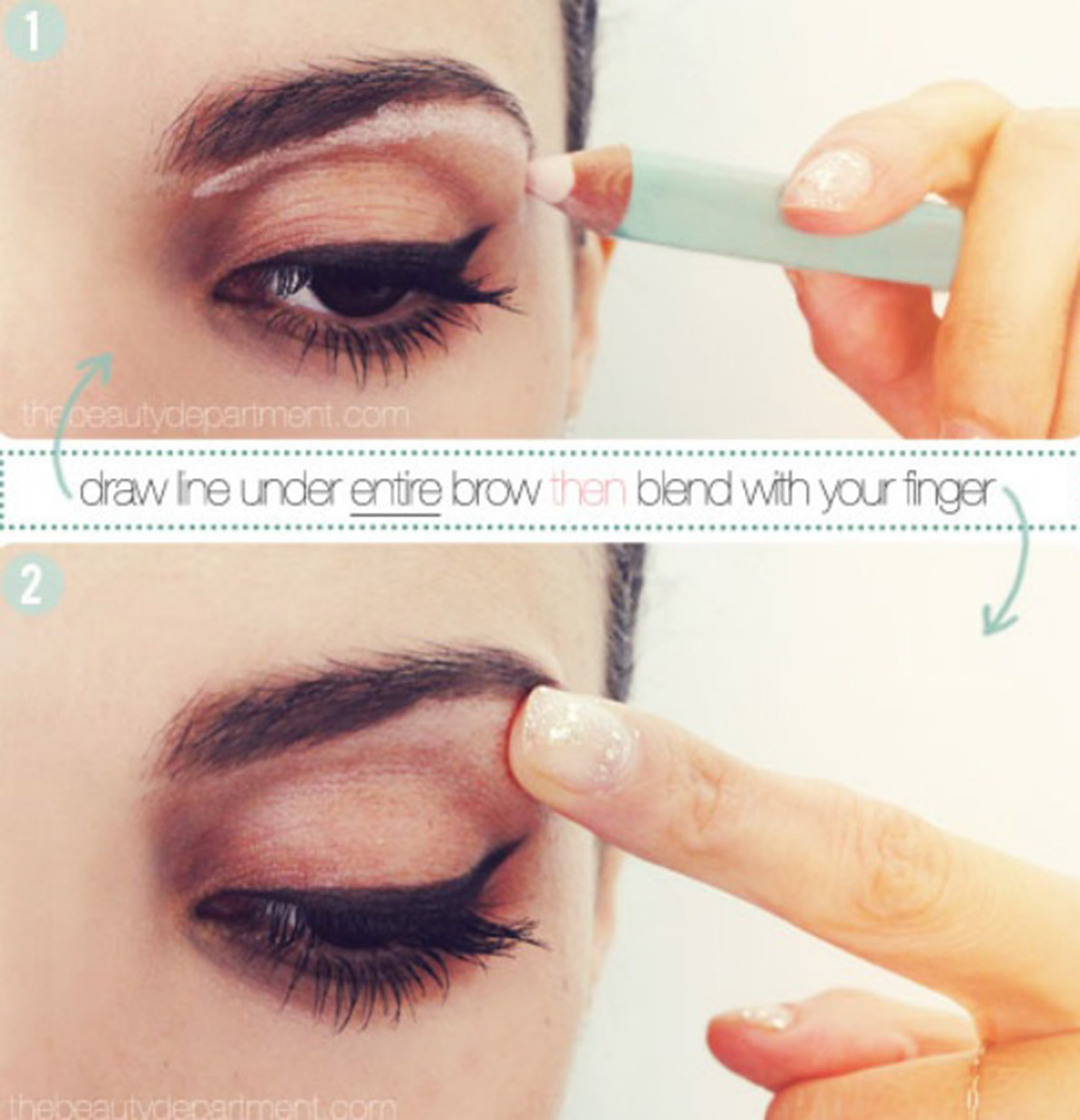 Image Source:
beautynstyle.net
To lift up your eyes naturally, take a light pink eye pencil and run it just under the eye brow. This will give an illusion of high arch on your eyes. Blend it well with no traces or outlining visible to get a natural look.
5. Apply Foundation Downward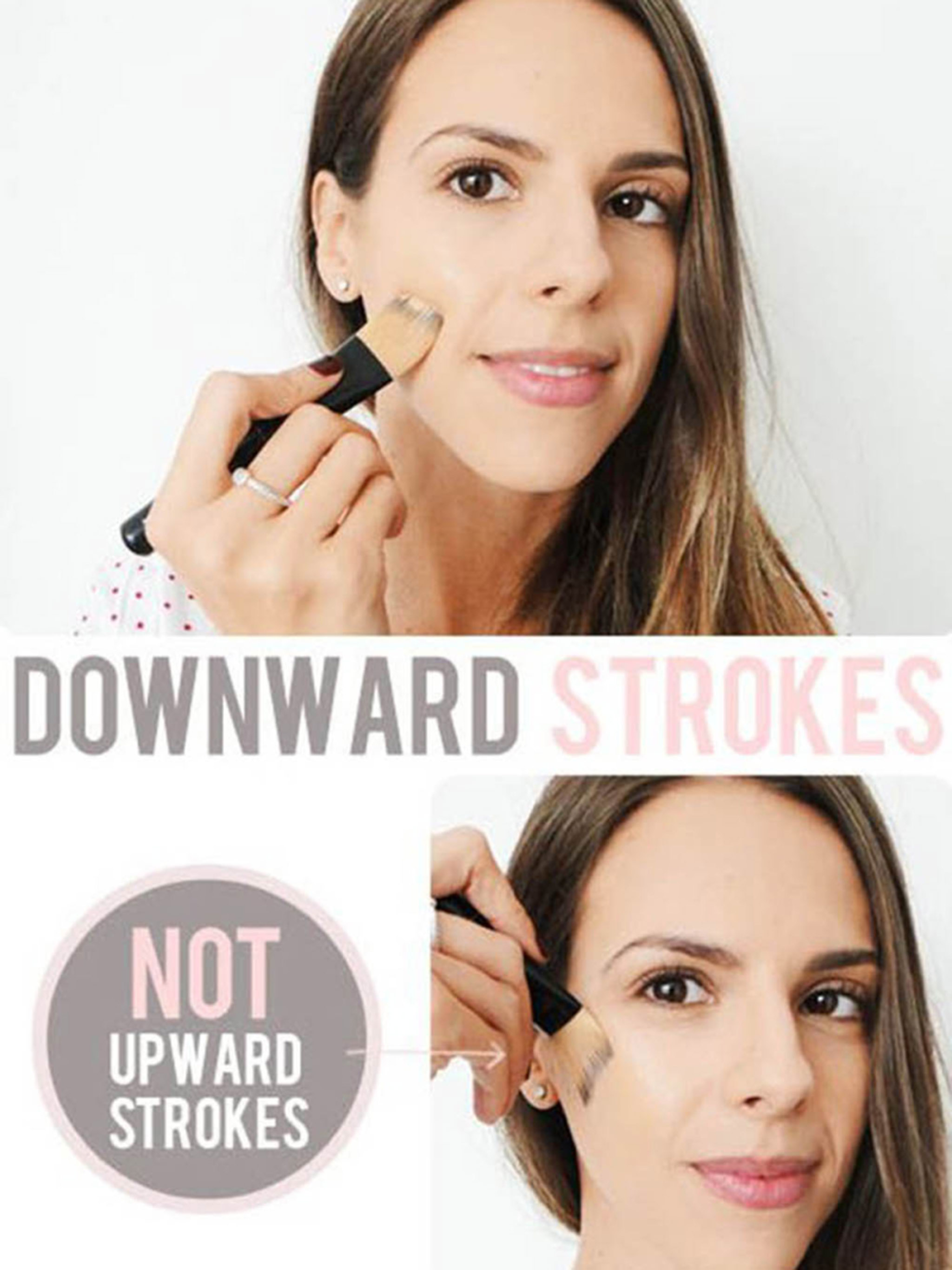 Image Source:
heddabigum.blogg.no
Instead of applying foundation or face powder in upward strokes, apply it downward strokes. This trick hides and covers up the fine hairs that appear on cheeks and prevents fuzzy look on your face.
6. Tinted Moisturizer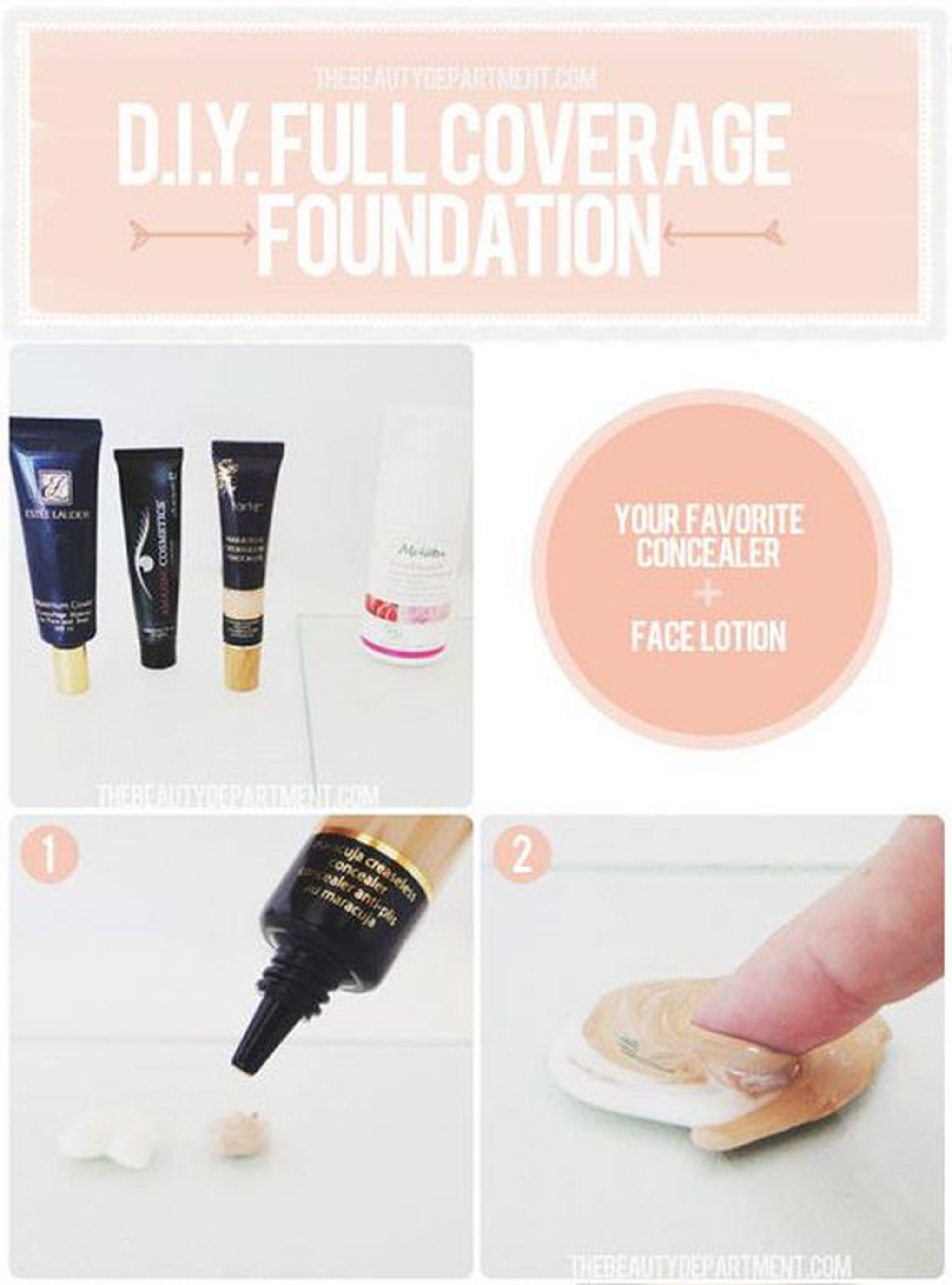 Image Source:
12thblog.com
You can make a tinted moisturizer to cover up blemishes and spots and create a natural look by mixing your face moisturizer with some concealer. Blend them well and apply it on face to get an instant lift and hide imperfections.
7. Clean Your Wands
Image Source:
awesomeinventions.com
Next time you trash mascara tube, take out the wand and wash it well and keep it handy for re-purpose. Use them as eye brush, to sweep colour easily on eyelid. You can even spray some hairspray on them to tame your eye brows.
8. So No To Clumps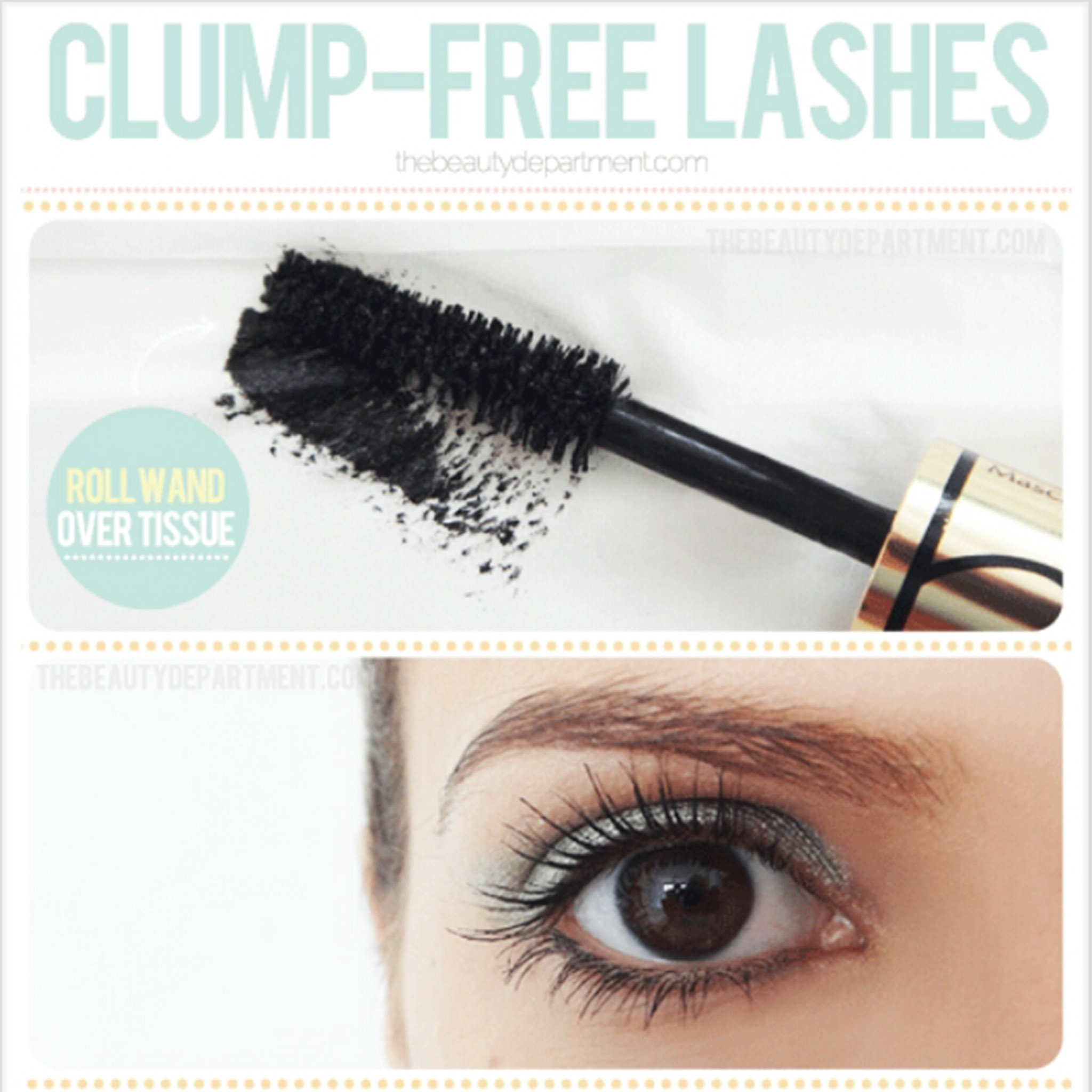 Image Source:
greenelli.com
Want to sweep a neat mascara flick with no clumps, simply dab and roll off excess mascara on a tissue paper before using the wand on your lashes.
9. 3-D Effect on Lips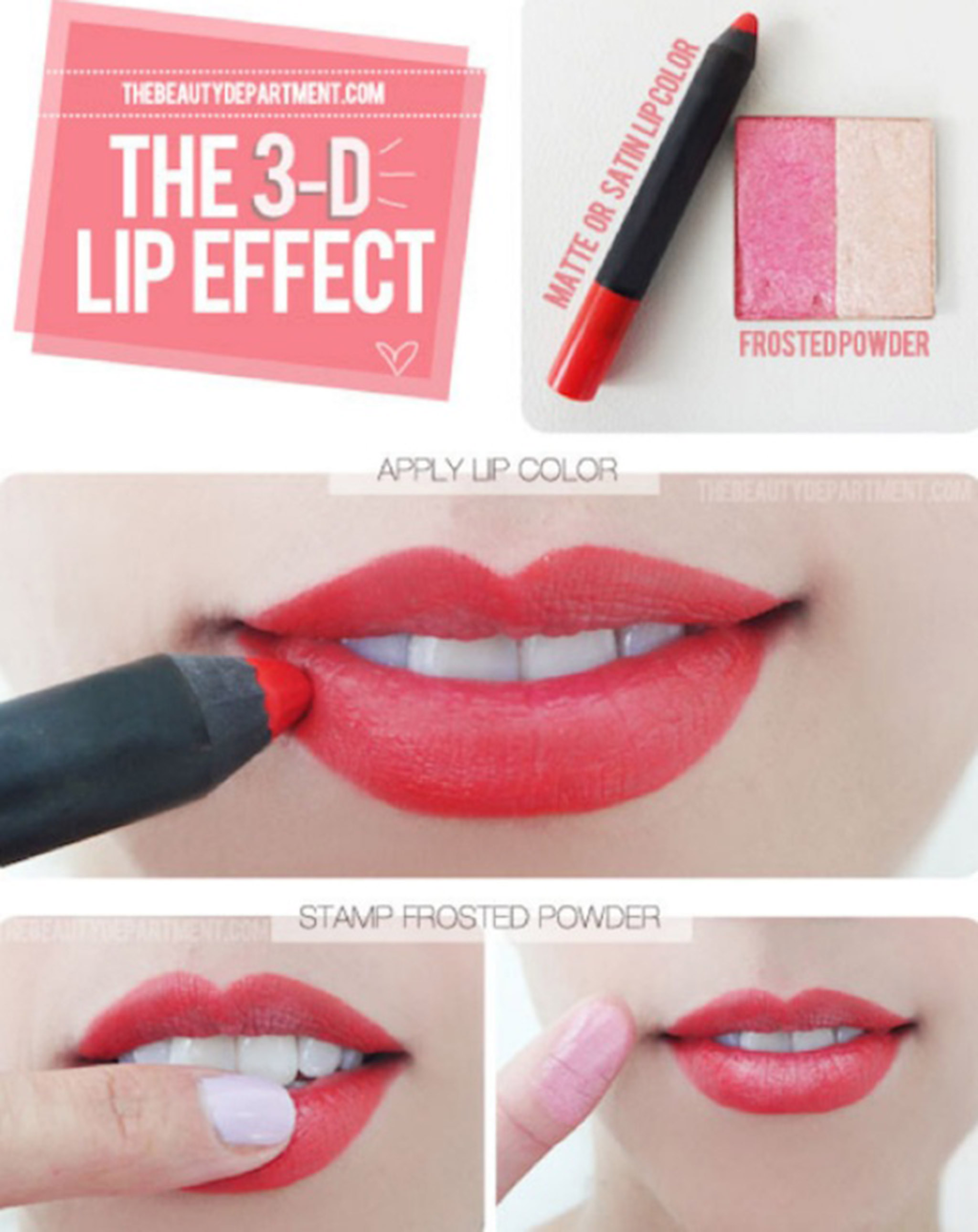 Image Source:
beautynstyle.net
To create a 3-D effect on your lips, apply a bit of tinted or frosted eye shadow or blush on your lips. This will give your face an overall glamorous look too.
10. Till When Does Your Makeup Lasts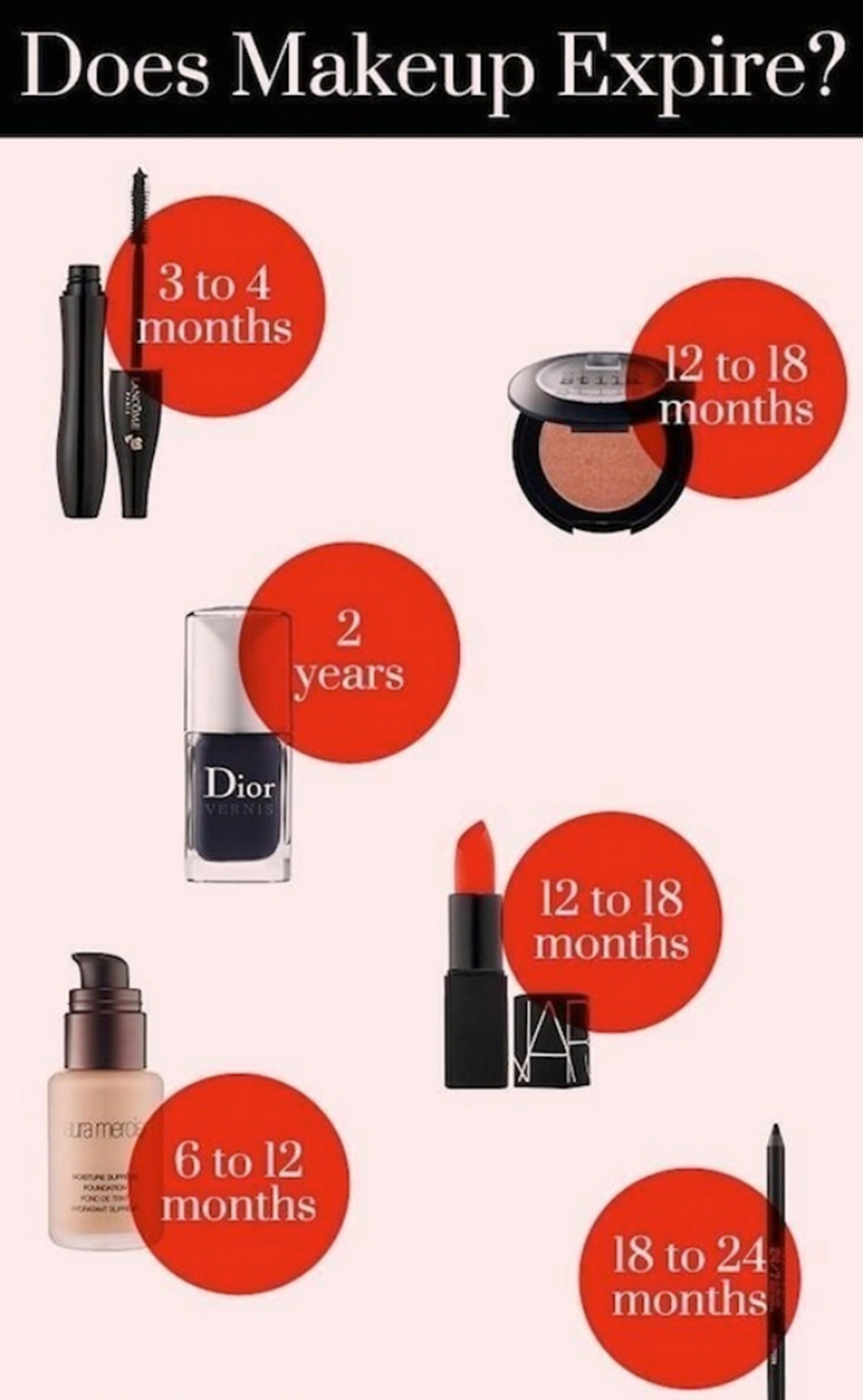 Image Source:
diyjoy.com
You might have spent fortune on your makeup products, however they all come with an expiry date. After a certain point of time, your makeup becomes stale, breaks off or melts away easily and damages skin .So while you might want to hold on to your favourite lipsticks or eye palette, look out for its expiry as it might prove to harmful to your skin.
11. Tightline Your Eye Lashes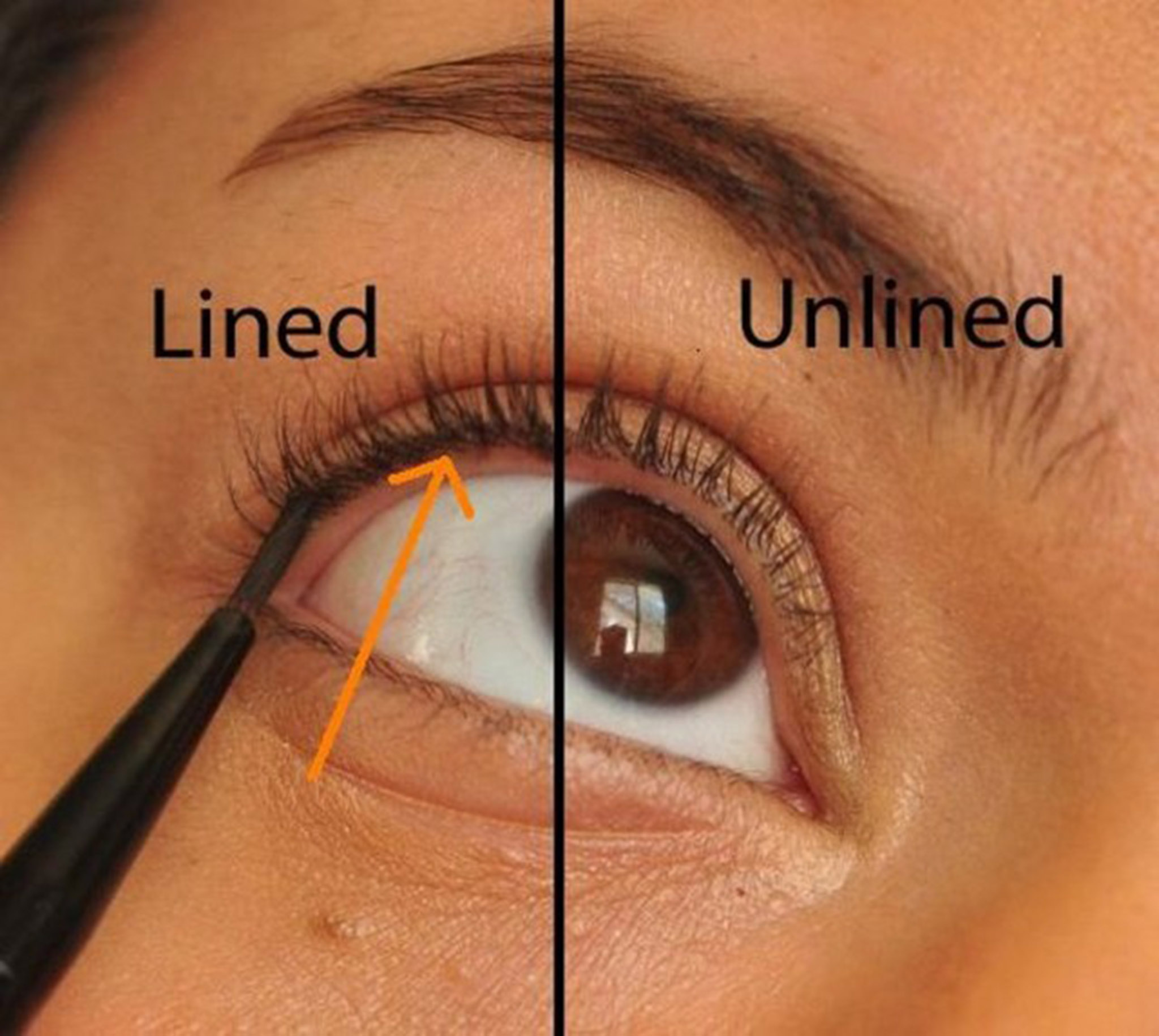 Image Source:
webtretho.com
Tight lining eyelashes help you to define eyelashes and add a glamour factor to your eyes. Gently push the eyeliner in between your lashes and fill in the liner to get a thicker and denser look in your eyes.
12. Make your Lipstick Last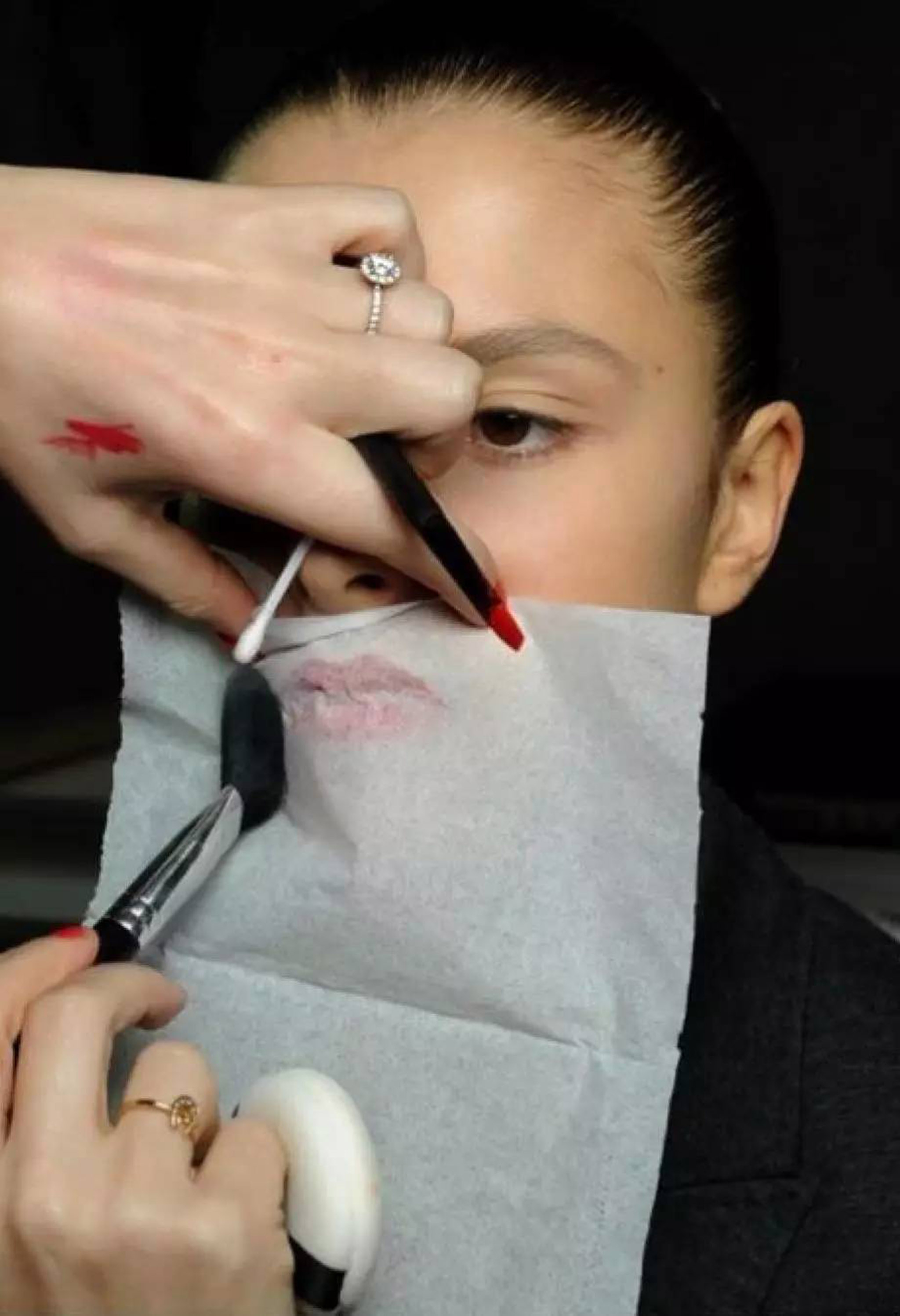 Image Source:
creatublog.aquiguatemala.com
Create a matte look and make your lipstick last longer by blotting a tissue over it and dabbing some translucent powder over it.
13. Soften Eyeliner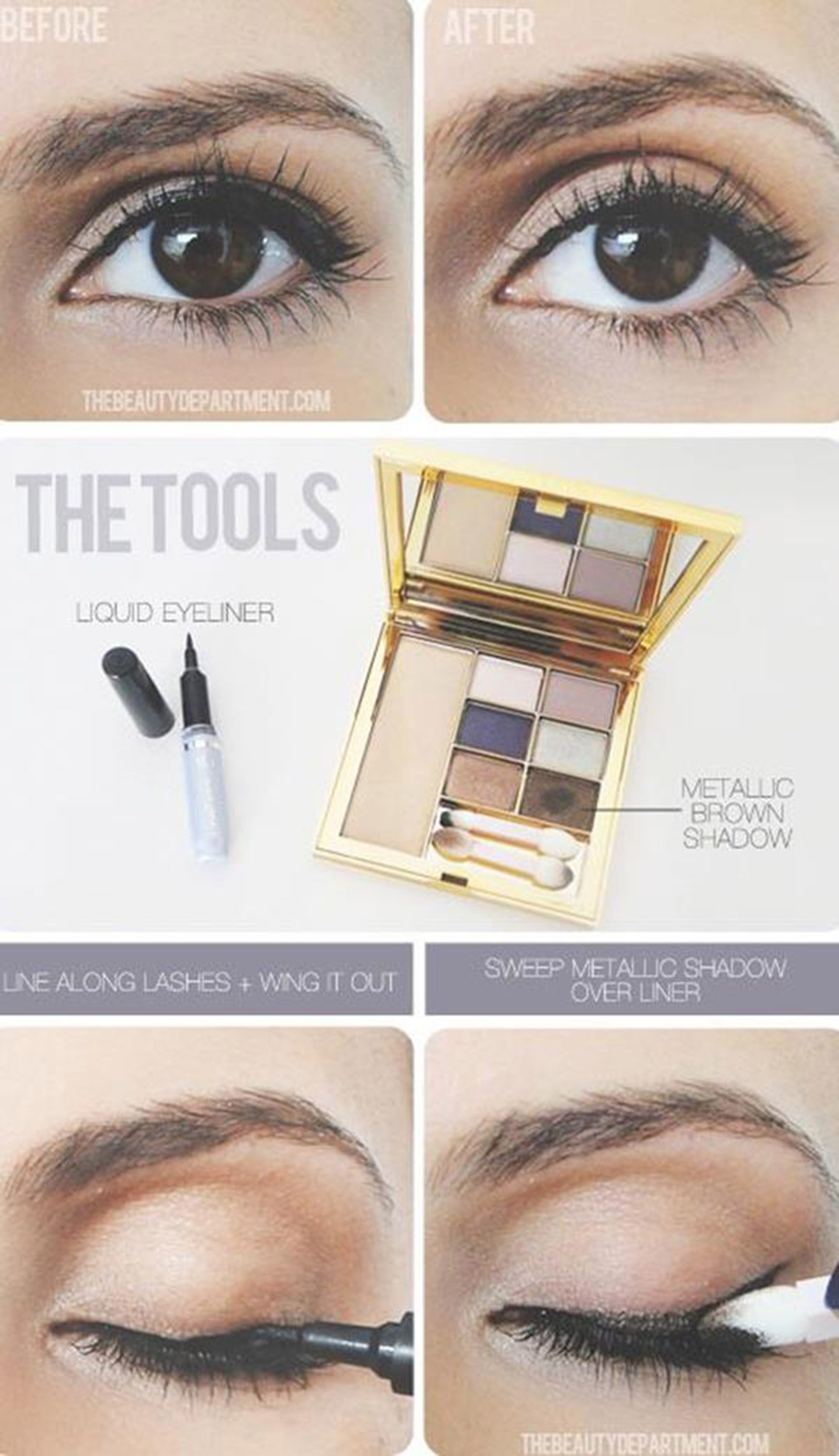 Image Source:
girlsallaround.com
Often liquid eyeliner gives a harsh look in your eyes. To get a softer look, apply a coat of metallic brown shadow over the liner. This trick will also hide eyeliner imperfections, giving your eyes a smokey look.
14. Cover Up Blemishes

Image Source:
allforfashiondesign.com
To perfectly cover up and disguised blemishes from your face dab a fine brush in concealer and apply it precisely on the blemish spot and blend it gently with your fingers.
15. Get Dramatic Look On Your Lips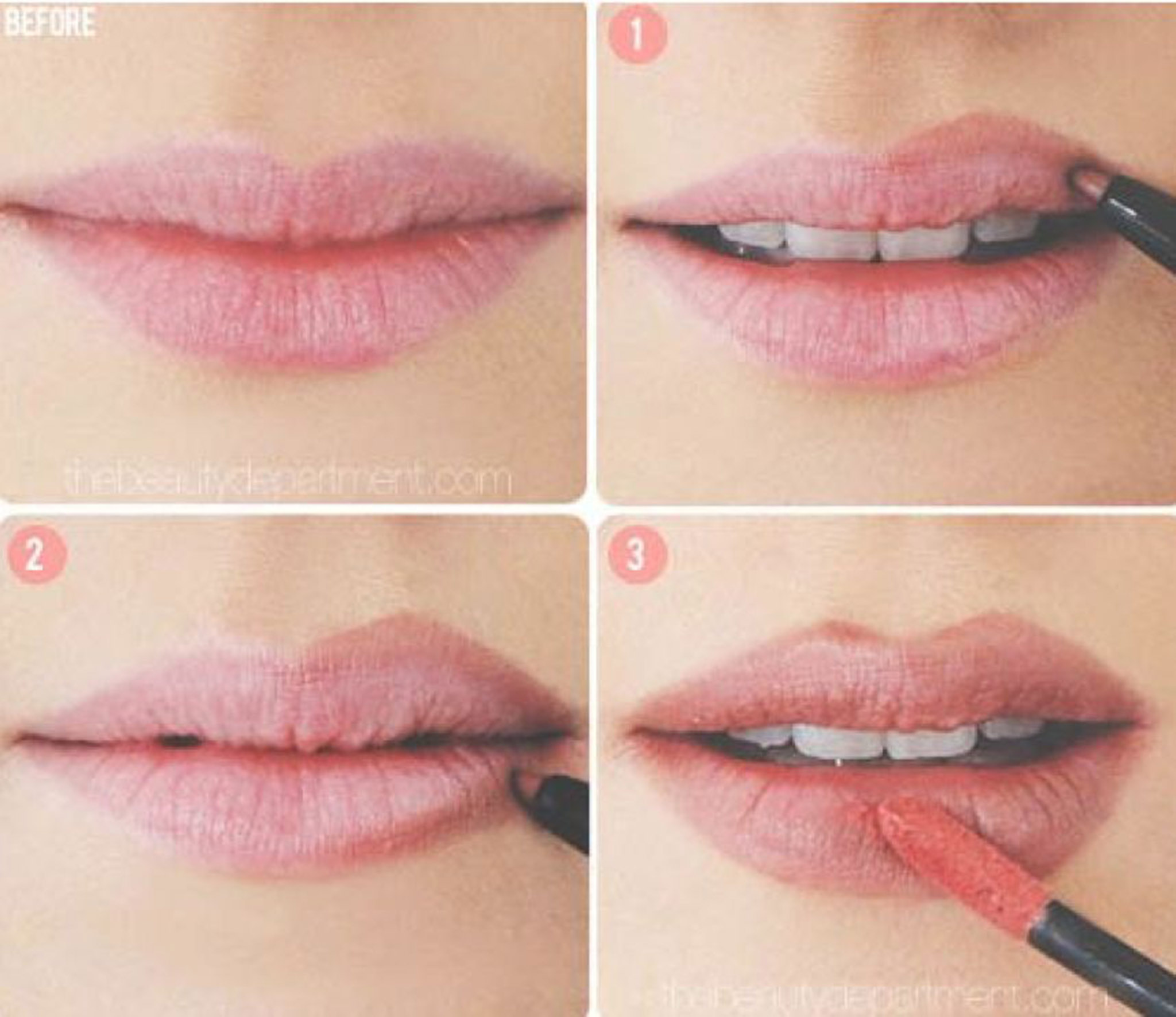 Image Source:
diariometro.com.ni
Line your lips slightly outside your natural lip line with a fine lip liner and blend in well with the lipstick.
16. Heat Lash Curler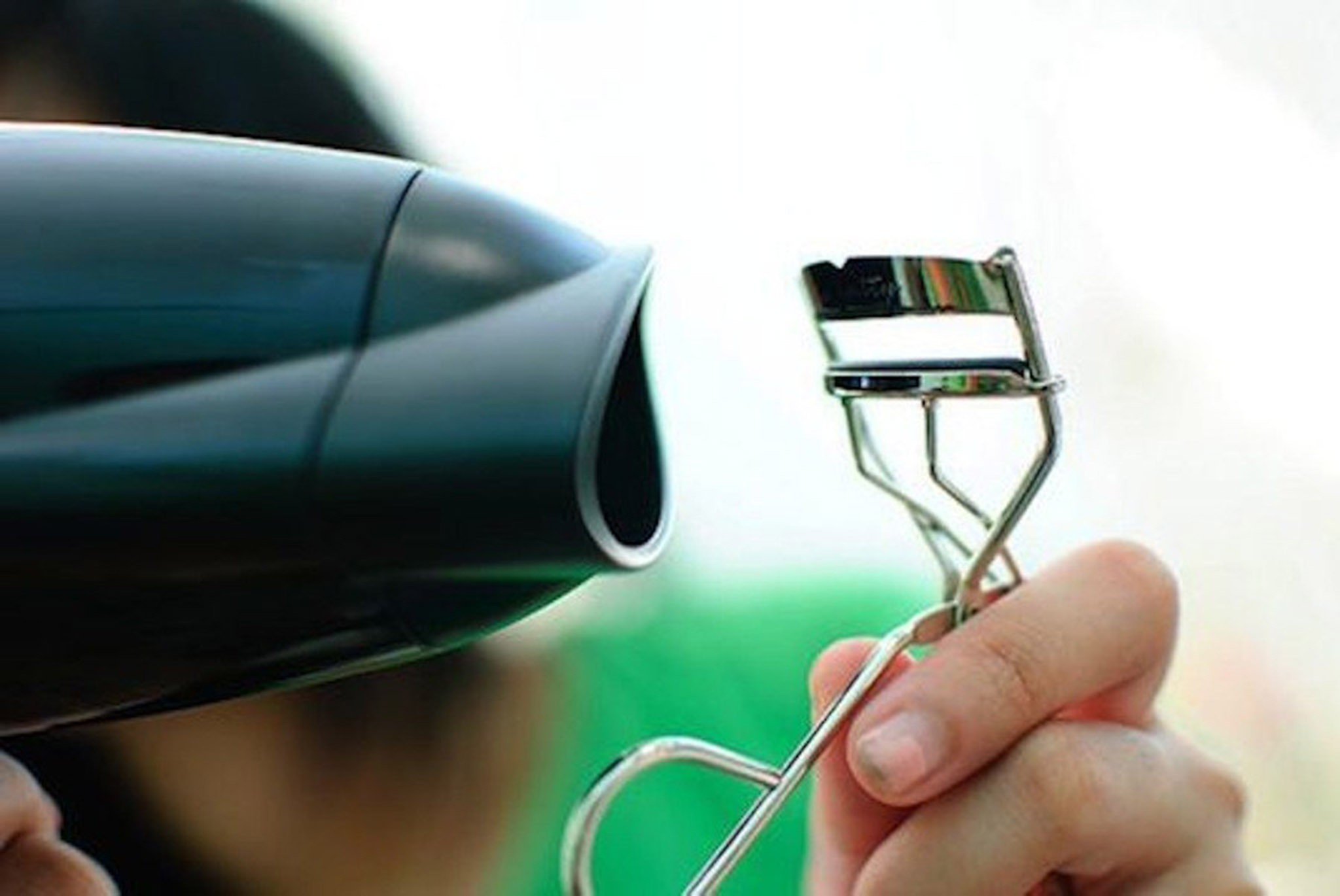 Image Source:
siguapas.com
Slightly heat the lash curler with a hair dryer, this trick gives your lashes curls that will last all day long.
17. Pop Eye Shadows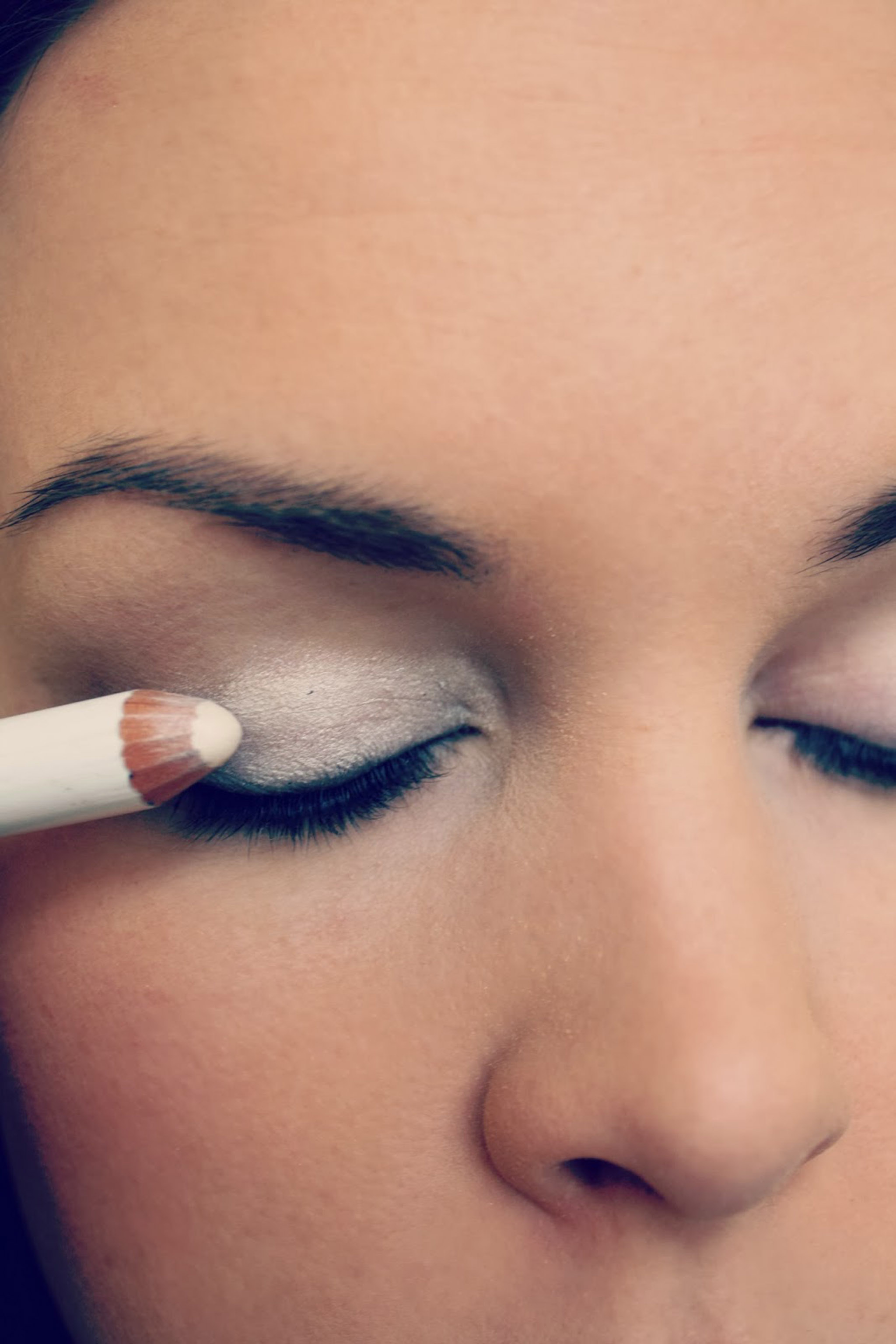 Image Source:
sparkleandmineblog.blogspot.in
Add a bit of glamour in your eyes by making your eye shadows appear bright. Cover your eyelid with a layer of white eyeliner before applying eyeshadow.
18. Fix Clumpy Mascara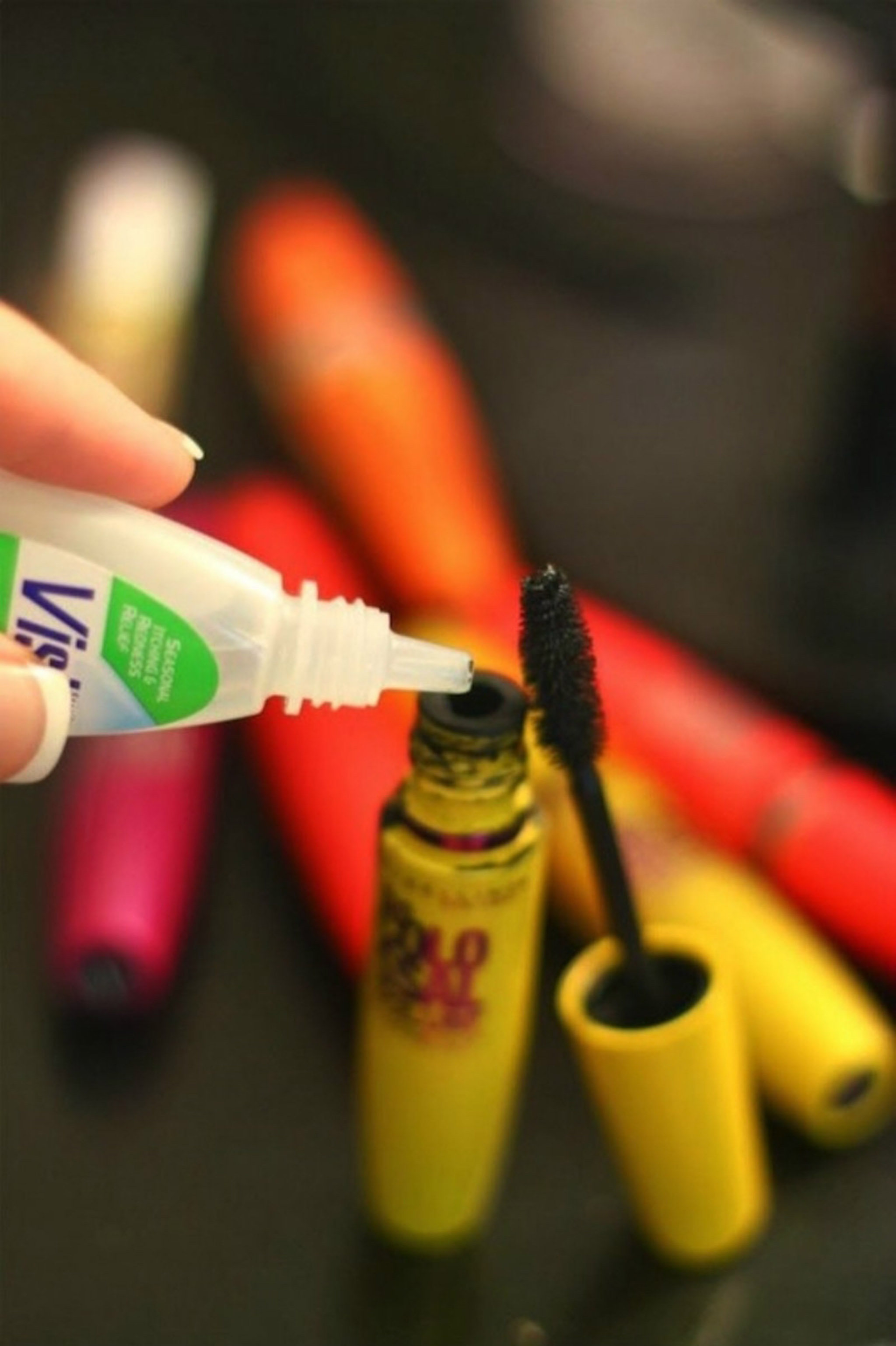 Image Source:
toplist.vn
To fix mascara which has got clumpy and has dried up, add a few drops of saline water to it and roll the mascara wand well inside the tube. This trick will instantly revive your mascara making it as good as new.
19. Blush Your Face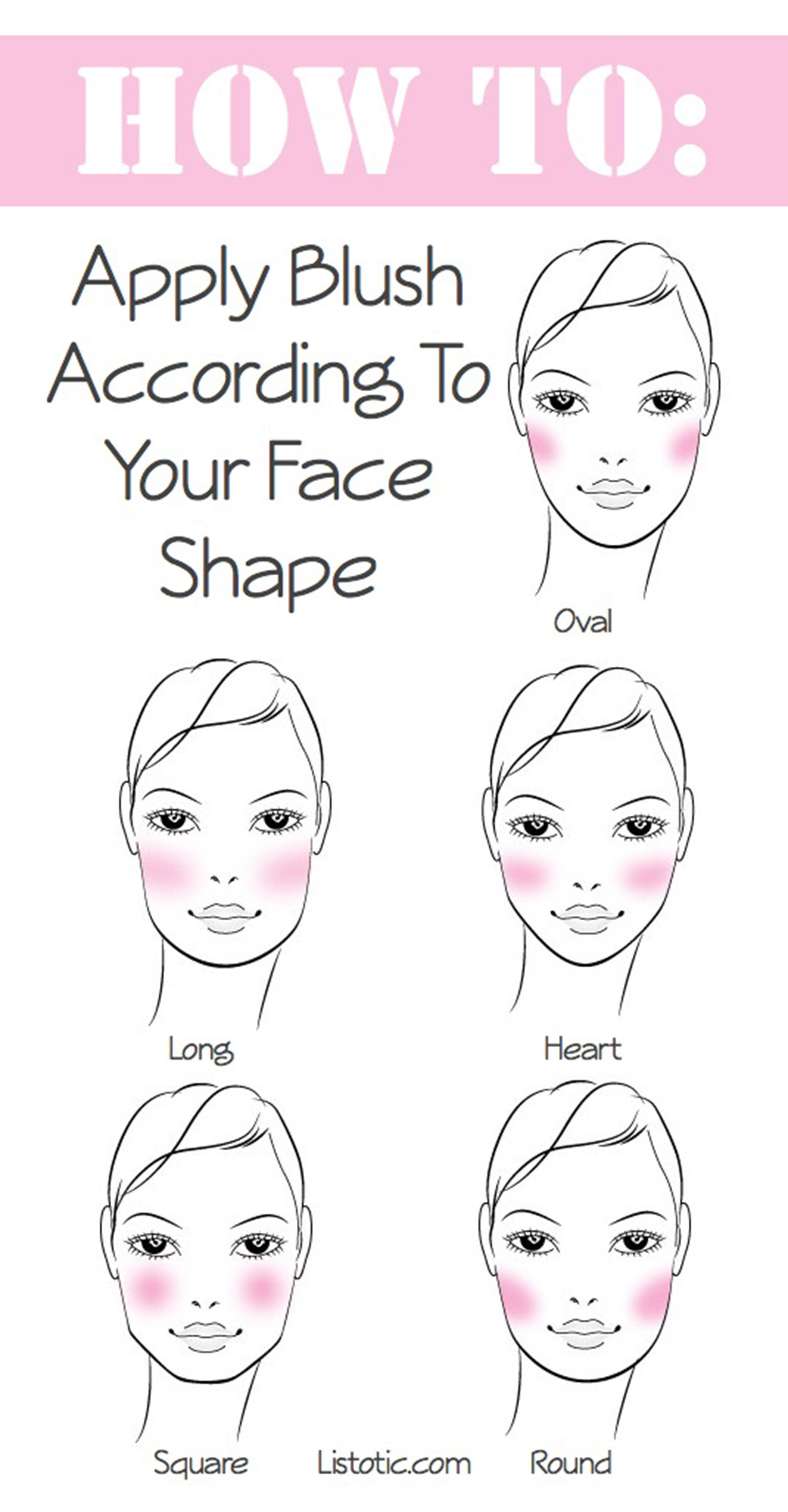 Image Source:
listotic.com
Determine the shape of your face and according to your face cut, apply blush on to accentuate your features.
20. Repurpose Plastic Spoon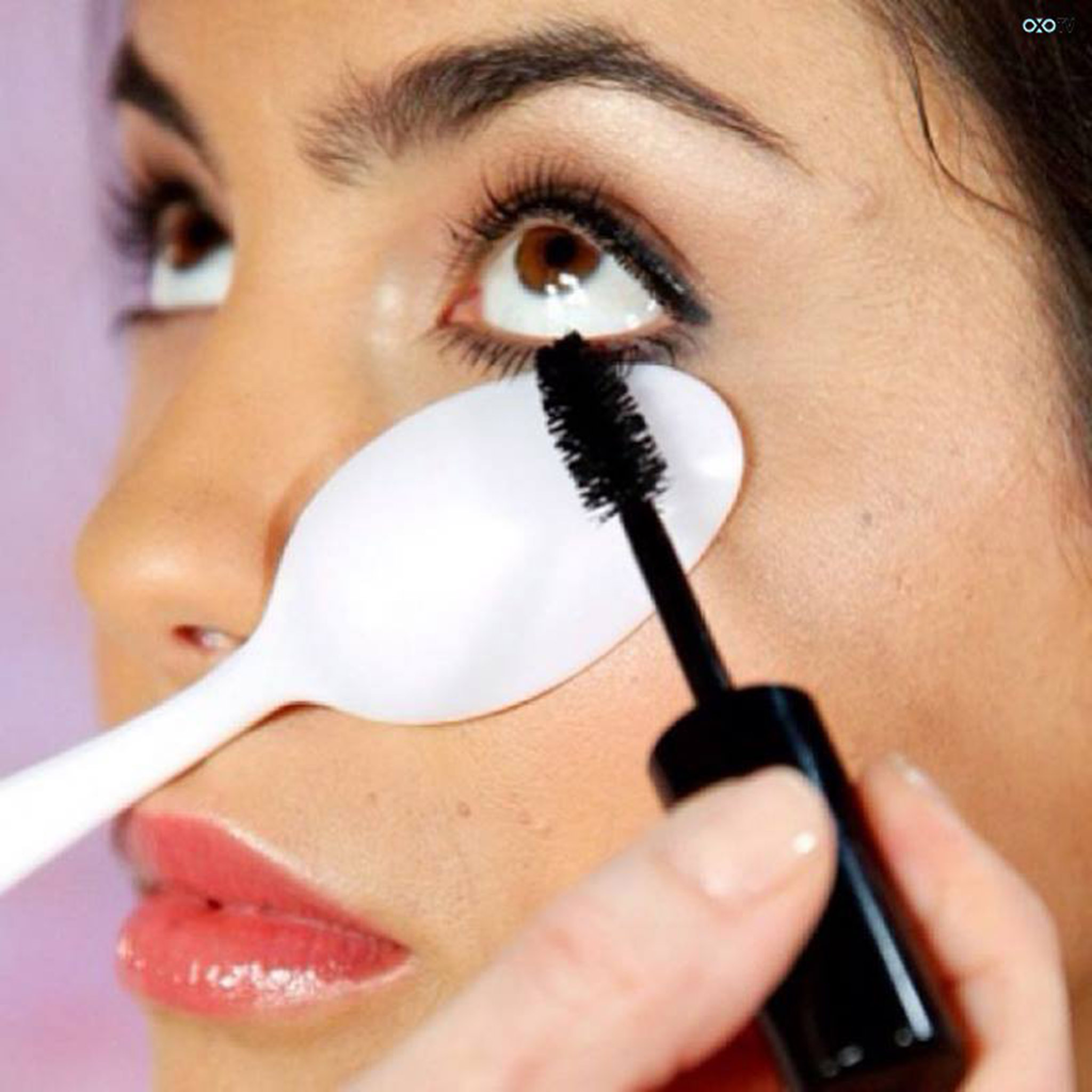 Image Source:
oxotv.com
To prevent mascara from getting smudged on your skin, place a plastic spoon below your lower lash and then apply mascara. All excess mascara will come on the spoon.