Have you ever checked in your wardrobe, you will surprised there are plenty of clothes in there that you have either not been using as they are not in trend or you have simply got bored of wearing them. Did you know that these that you can easily refashion then to create an interesting outfit out of them. And you really don't need to spend anything on them, just a few folds, knots or curls or bit of stitching and you will have all new wardrobe. Scroll over to find how you can reinvent your clothes into something more trendy and fashionable:
1. Add Laces To Your Denims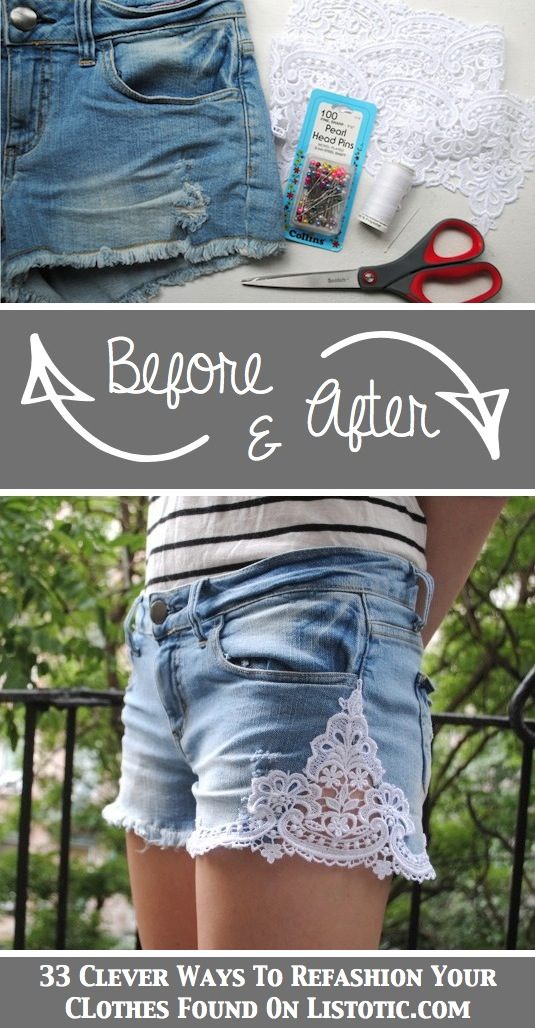 We all have a few pairs of denims in jeans or shorts and skirt that we no longer use as they get ripped from edges. Add a new life to them by stitching a lace around them to give them a fresh look.
2. Make A Trendy Tank Top

Just like your denims, adding lace to your basic tank tops will give them a new look. Just stitch across some lace on the sleeves and neck and voila you have a trendy top ready.
3. Create All New Crop Top

Want something cool to wear when you hit gym or go to beach. Turn your regular top into crop top by cutting them from neck and sleeves. Shorten the length and do a bit of hemming to complete the look.
4. Cover It Up With Lace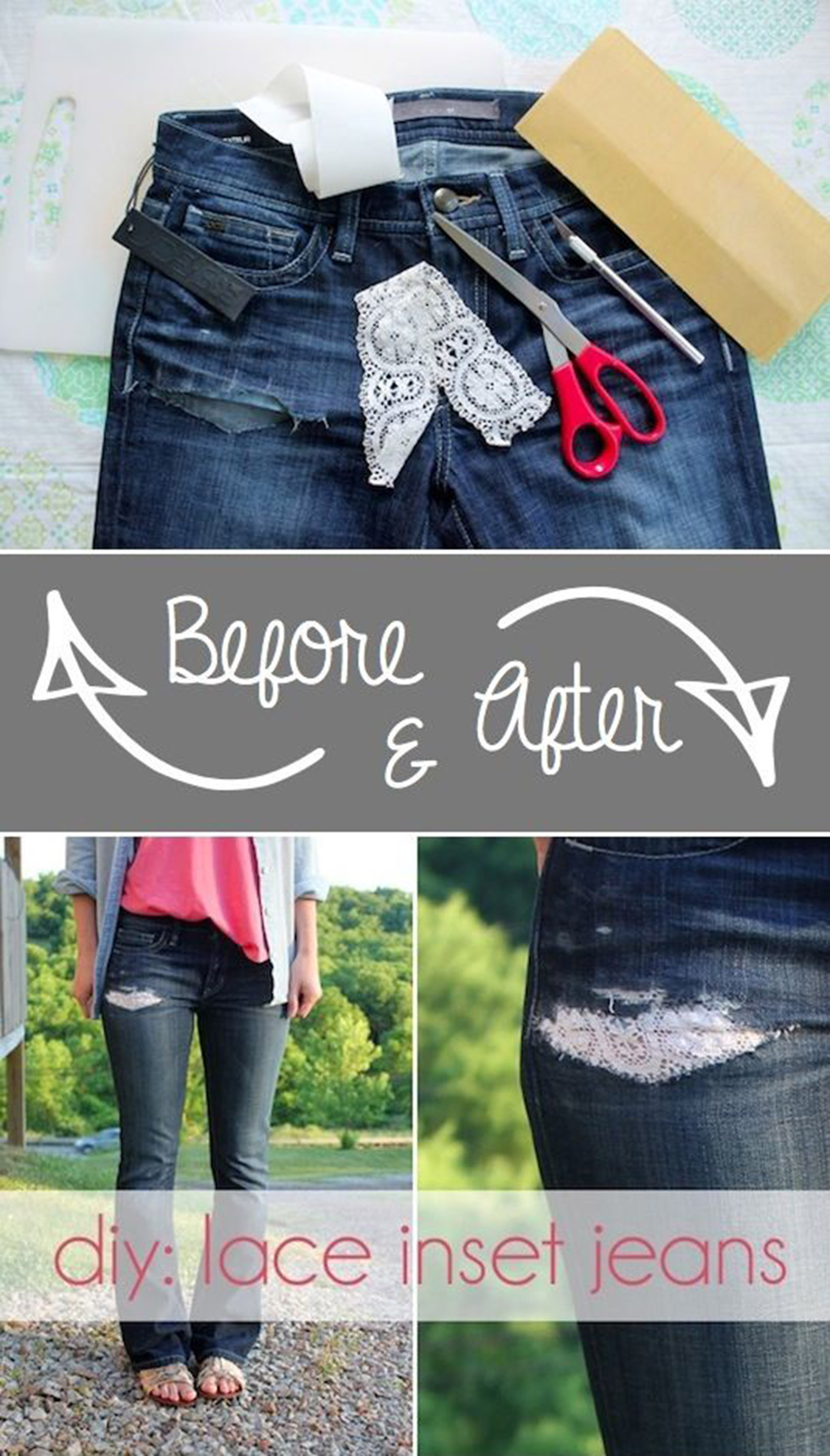 With everyday use, our denims usually get ripped from various places. Instead of bidding goodbye to ripped denims, patch them up with laces. This will not save your denims but will create a new fashion statement.
5. Add Studs To Your Denims

To give your denim dress a chic look, cut off its sleeves and add some studs over its collars and pockets. You can also create a pattern made with studs on one side of the dress.
6. Shirt Dress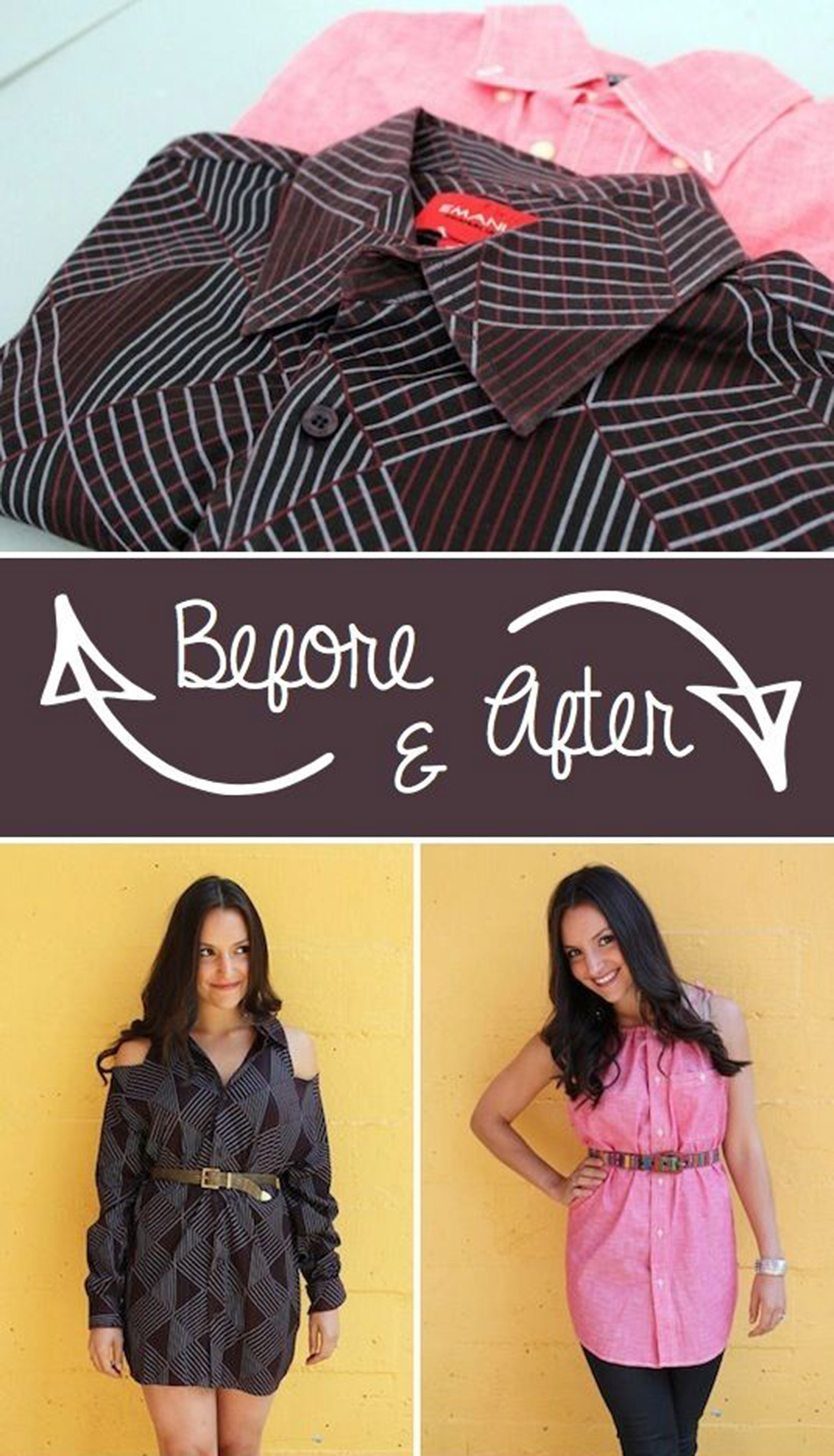 If you have a few oversized shirts, give them a new look. Add loops on its sides to wear them with a belt. Chop off the sleeves for a summer look or just create a shoulder cut out to add a feminine touch to it.
7. Add Fringes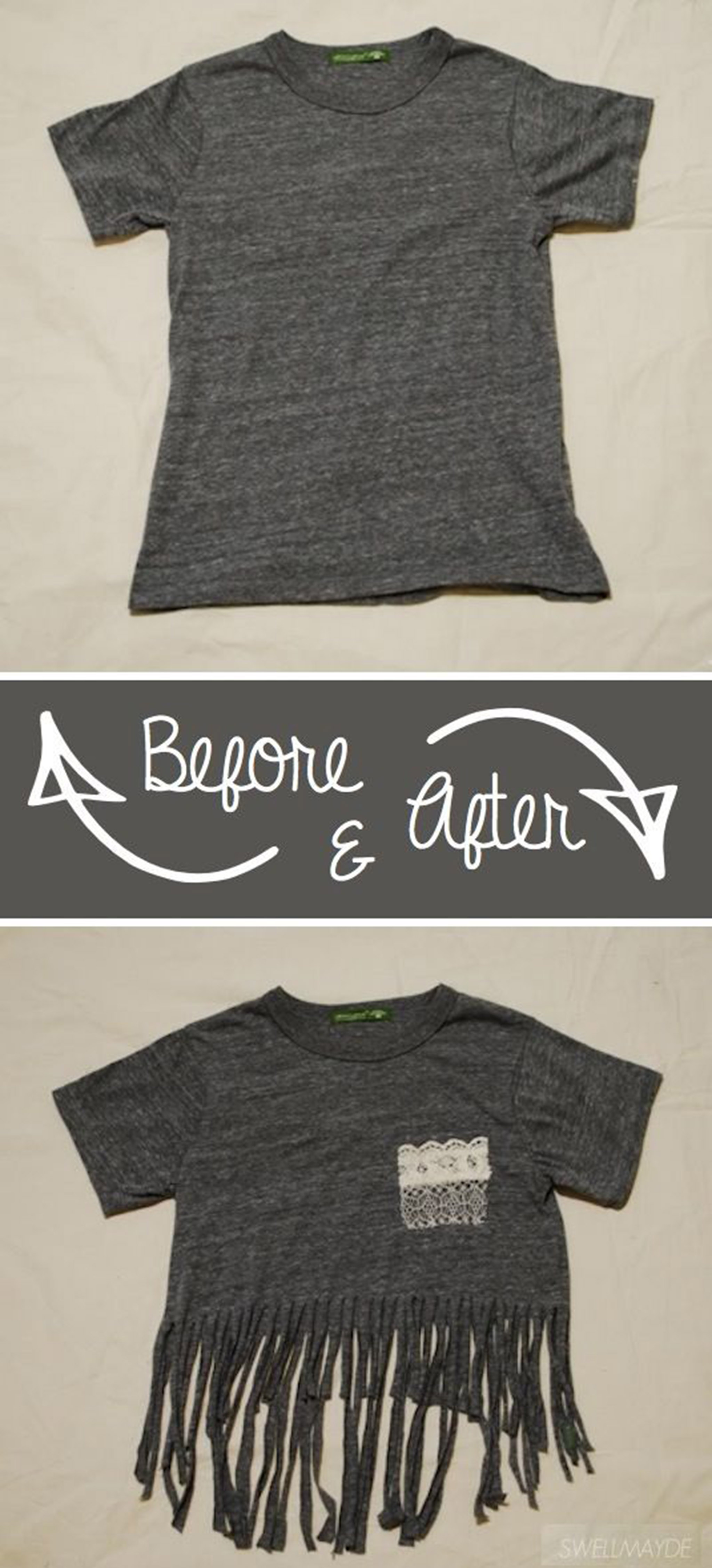 Are you one of those who love fringes? Create your own fringe top by cutting a loose tank top with scissors. A few customised cuts all across the top will give you amazing fringe top without having to purchase a new one.
8. DIY Painted Jeans

Paint your jeans with hearts to give them a cute look. Draw out hearts randomly all around your jeans and paint them with fabric paints. Allow the paint to dry before you start using them.
9. Cropped Tank Top

Create a cropped tank top with a regular tank top. Simply chop off its sleeves, shorten the length and re-do the neck and your cropped tank top ready.
10. Add Stars To Denim Shorts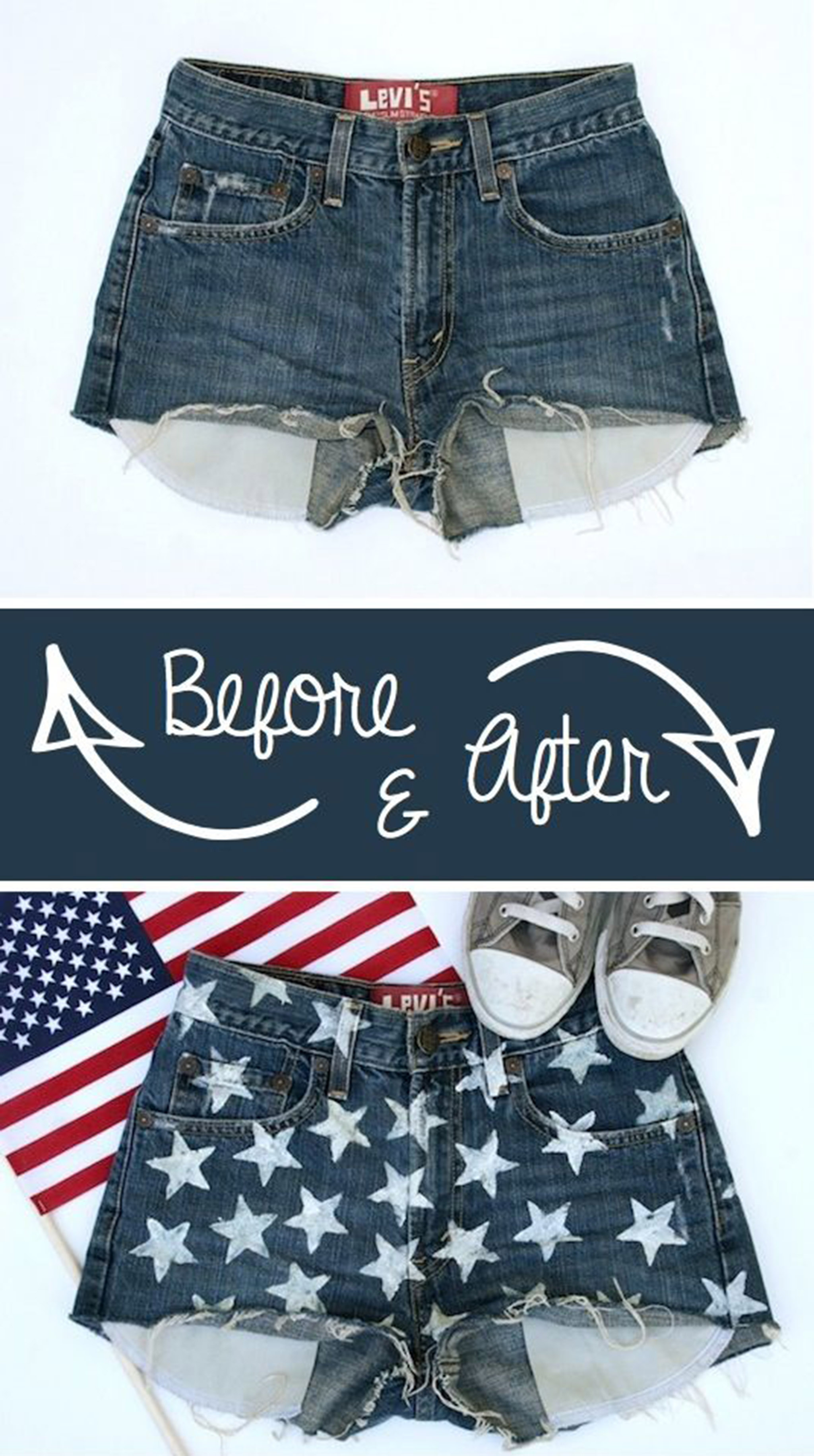 Instead of wearing your shorts just as plain as they are, add a bit of life to them. Using a stencil draw out stars all around the shorts and paint them using fabric paints.
11. Tie And Die Shorts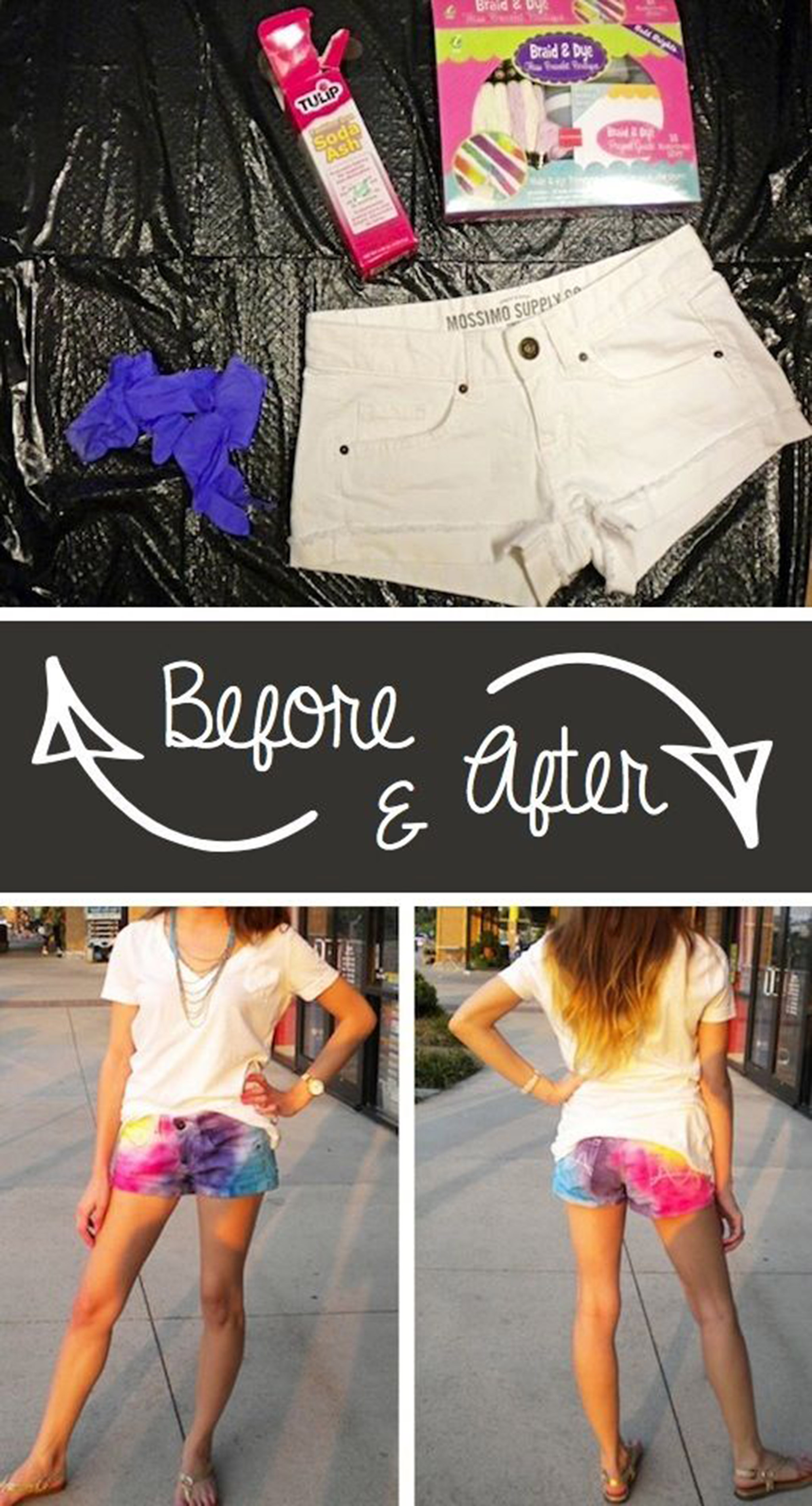 Using tie and die colors turn your white denims into a bright multi colored shorts.
12. Add A Bow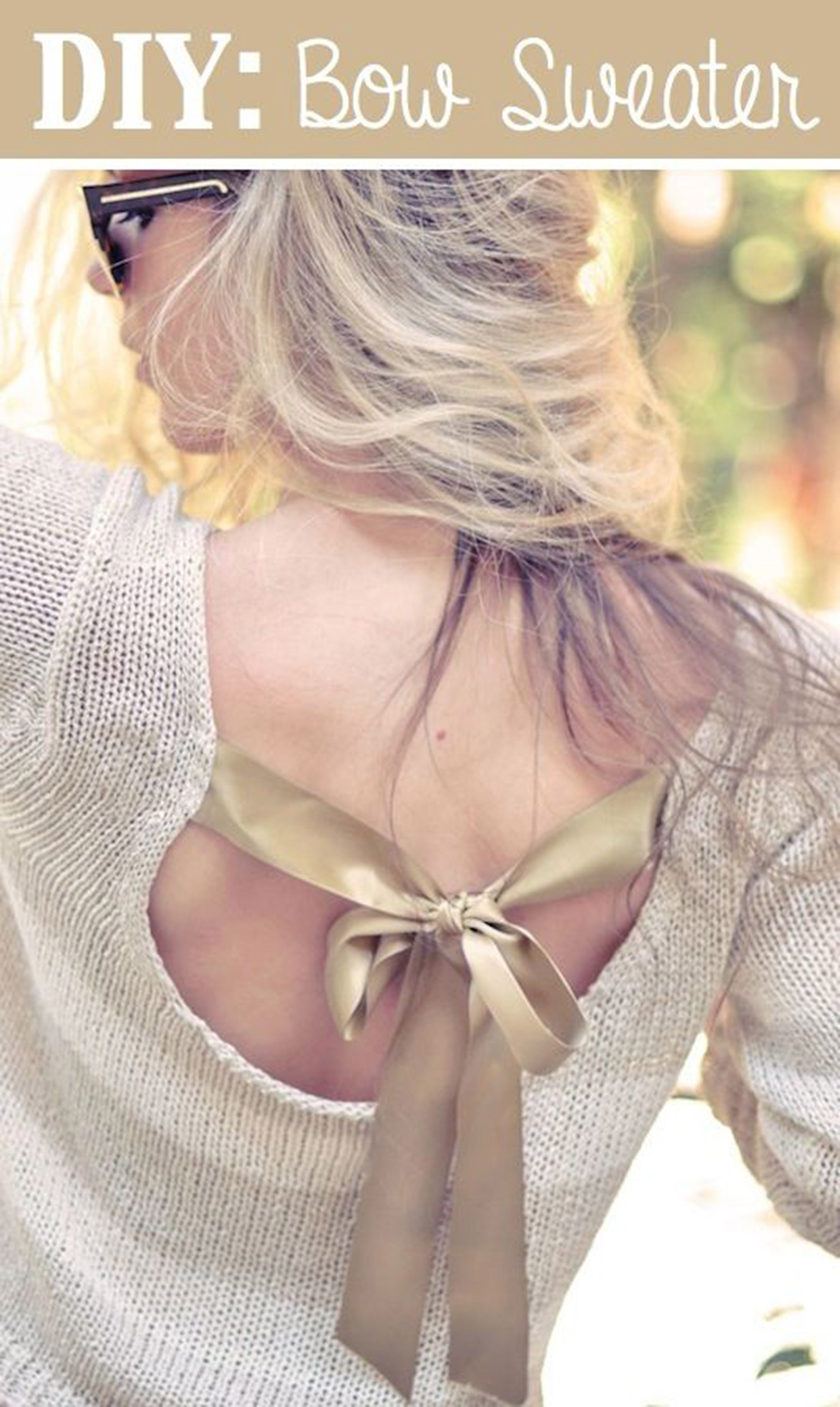 Renew your old sweater by adding a bow in contrasting shade. This trick to redesign your sweater is great on low back sweaters.
13. Candy Colour Top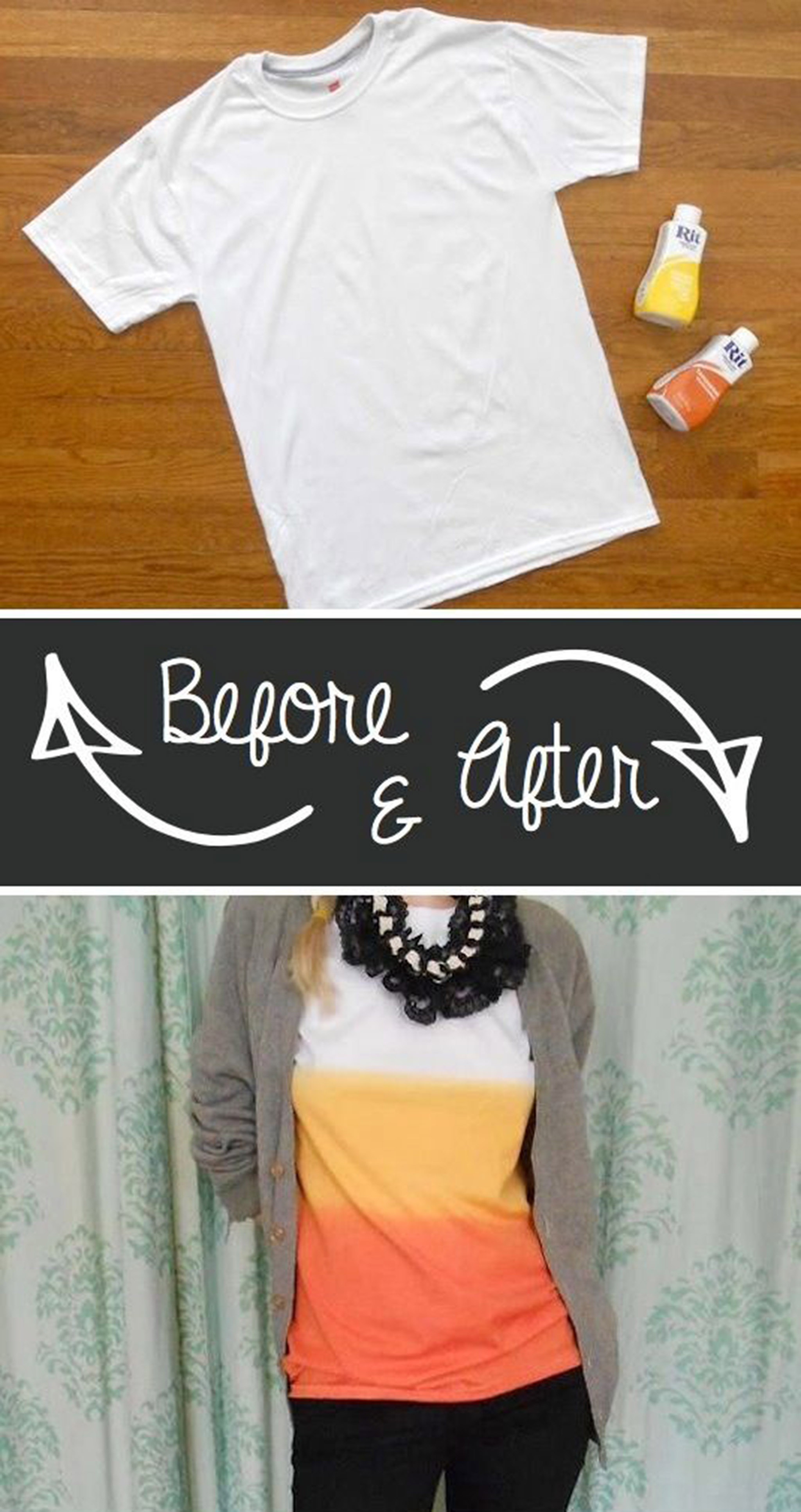 Add some candy colours to your plain white tees, tops or tank tops by painting them in your desired patterns. This is especially beautiful to wear around the Halloween season. You can even refresh your cardigans with this pattern.
14. Bleach Art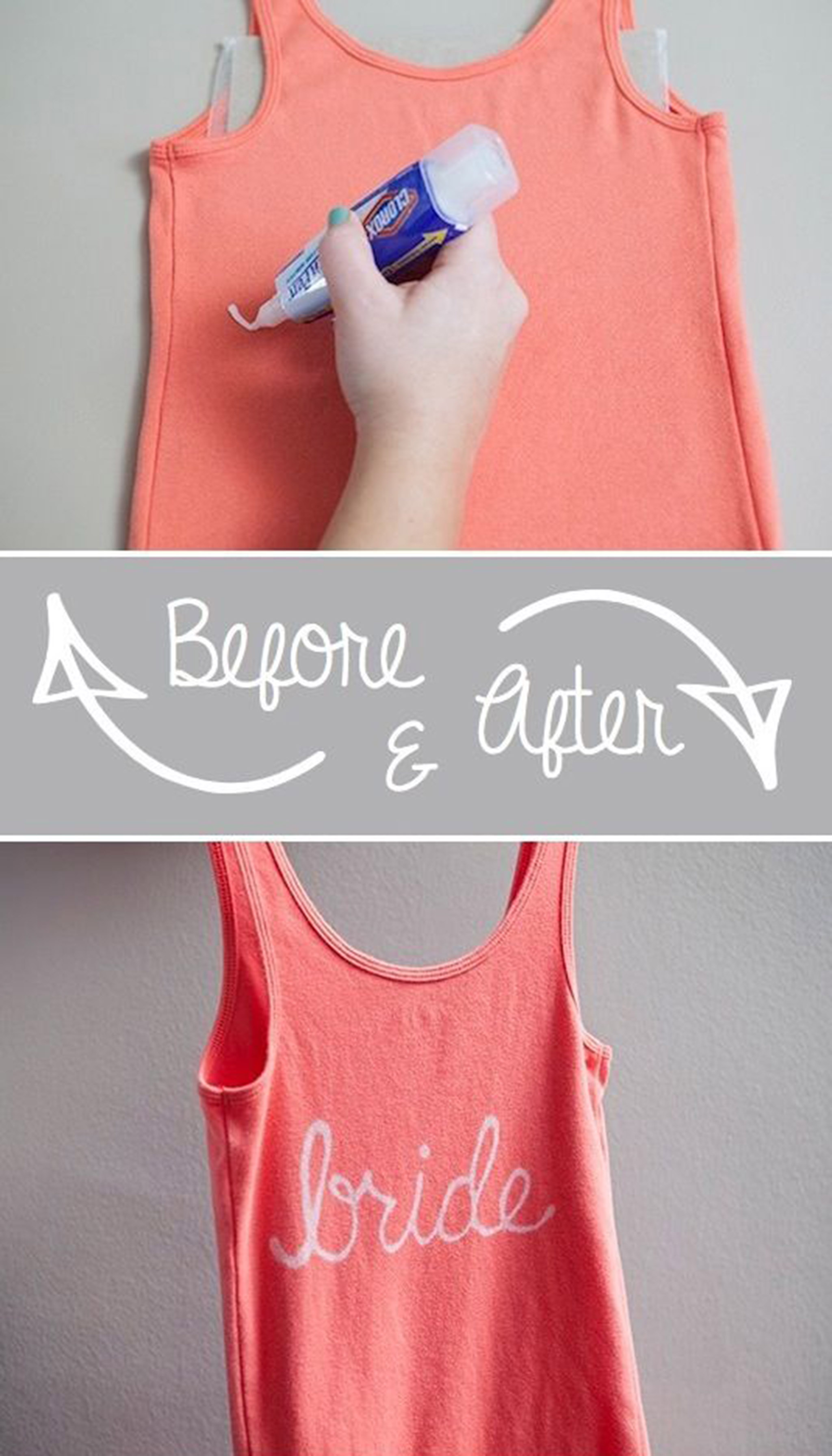 To add some fun to your plain t-shirts, write some quotes, names, words or sayings with a bleach pen. To give your tees an artistic touch, design a pattern over it.
15. Braided Back Racer Top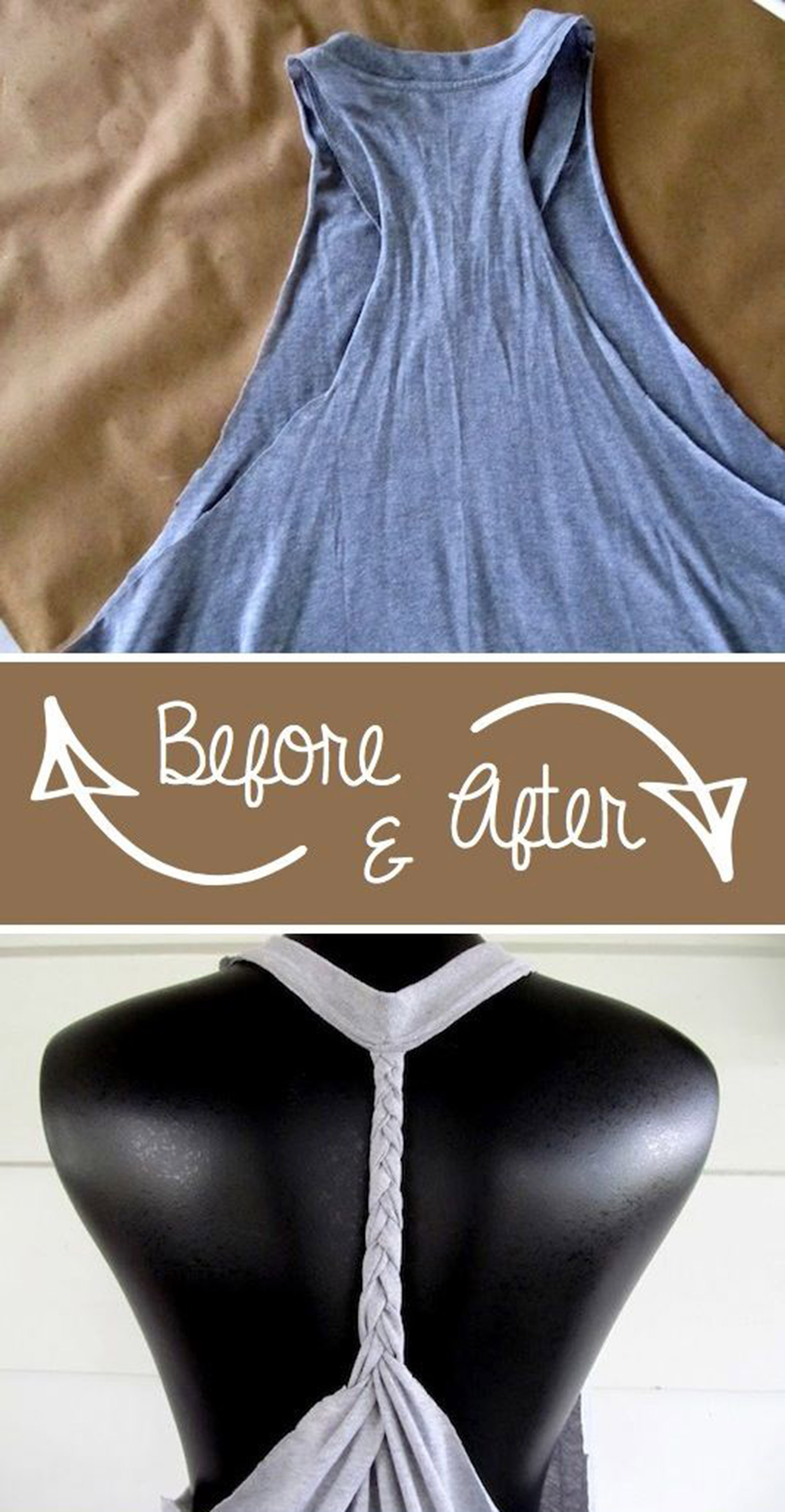 Trim an old loose tee and cut out three strips and braid them and stitch the braid to the tee.