Looking to improve your immunity or find a way to recover from a hangover? IV therapy might be a way to replenish your body with essential nutrients! But who can administer IV therapy?
Below, you will find out more about this type of therapy and the effects it provides. You will also discover which healthcare professionals can administer it and what their responsibilities are.
Introducing IV Therapy
IV therapy is a type of medical procedure. It involves delivering nutrients, medications, and fluids into the patient's bloodstream.
The IV therapy cocktails, such as the ones from contain vitamins, minerals, antioxidants, and electrolytes. They can also contain specific medications and other fluids for desired effects.
IV therapy may hydrate the body and provide various health benefits. It may also reduce fatigue and treat conditions like migraines.
Individuals get the Drip IV therapy to potentially ease jet lag and improve athletic performance. The medical technique may improve immune function and help the body recover from the flu by providing the necessary nutrients.
It may relieve morning sickness and hangovers. It may also support weight loss, among other advantages.
More about IV therapy
With semi-invasive treatment, the patients receive the nutrients directly into their blood. The content passes through the digestive tract. Hence, IV therapy may provide results in a fast and efficient way.
Some patients may feel the effects right away after receiving IV therapy, while others may take more time. The effects may vary from one individual to another. In general, they last for up to two or three weeks.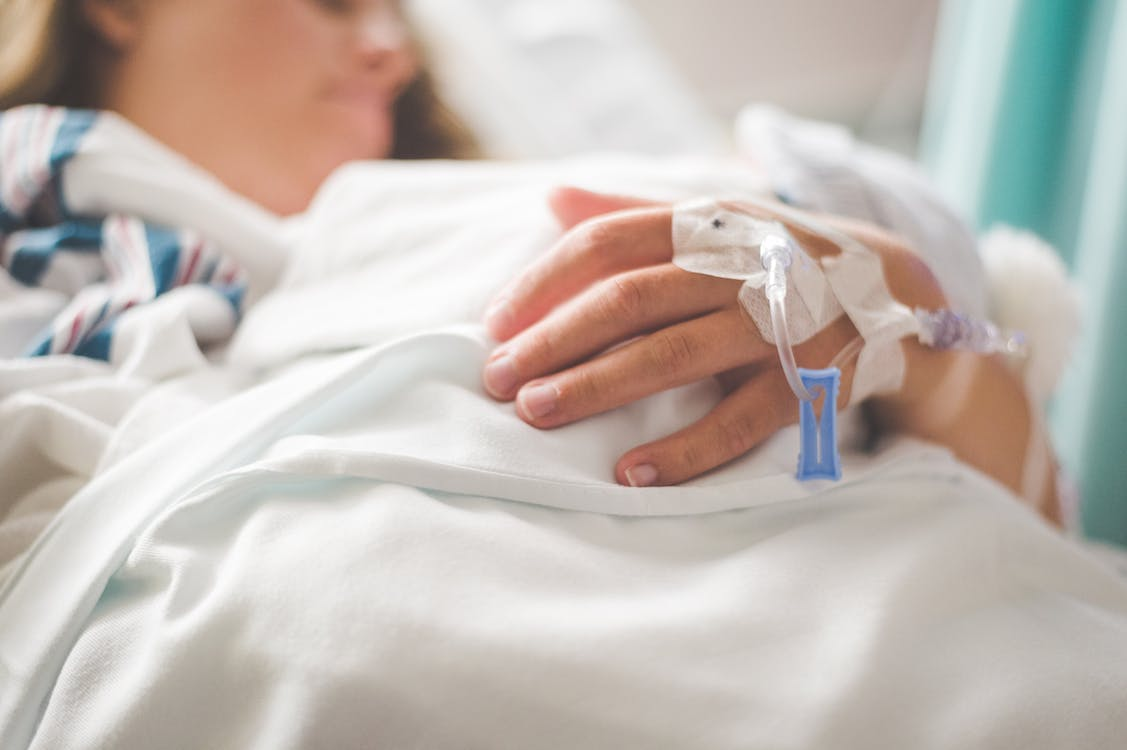 What Do Mobile IV Therapy Services Offer?
Mobile IV therapy has emerged as an innovative solution for providing on-demand healthcare services. Such services have the ability to deliver personalized treatment at any location based on the patient's choice.
The mobile IV therapy providers bring the necessary equipment with them. They offer quick access to essential nutrients and medications. That said, home infusion therapy providers need to get a healthcare clinic license.
Mobile IV therapy companies should operate under regulations and adhere to medical protocols. They need to use proper sterilization techniques and focus on the patient's comfort and safety.
They need to provide the license to the Agency for Healthcare Administration. To administer the therapy at the patient's home, licensed professionals need to have advanced training and experience.
IV Therapy Benefits
Before we explain who can administer IV therapy, let's briefly mention its advantages. The benefits an IV therapy should provide you with are the following:
Convenience - IV therapy allows the administration of fluid in a quick way. It is convenient for patients who need regular treatment. It is also suitable for people needing potential health boosts outside of traditional hospital settings.
Quick recovery - given that the nutrients and medications enter the patient's blood, IV therapy may provide quick effects and recovery.
Fast process - To receive IV therapy at home, you need to complete an application online. You can then schedule an appointment and book it as soon as the same day. An IV team will come to your location, and you'll receive the IV therapy in a matter of minutes.
How Does the Administration of IV Therapy Work?
The healthcare practitioner sanitizes the place where the patients receive treatment. They also check their medical history and may conduct a physical assessment.
At the start of the treatment, a healthcare practitioner chooses a vein to insert the cannula. This may be in the patient's forearm, back of the hand or wrist. Next, they sanitize the skin area before inserting the needle.
The practitioner inserts a cannula into the patient's vein to perform the procedure. They connect the cannula to a tube. They then connect the tube to an IV bag. The bag may contain a saline solution and the necessary nutrients and medications.
Throughout the procedure, the healthcare professional should check the patient on a regular basis. They need to ensure that the IV cocktail is flowing in a proper way. The practitioners must also ensure the patients don't experience swelling or other adverse reactions .
The treatment can last 30-60 minutes, depending on the individual's needs.
Once the treatment is over, they will disconnect the cannula from the tube. Then, they may place a cotton ball and adhesive tape on the area.
Who should get IV therapy?
Patients may need vitamin IV therapy to enhance their wellness routine. In some cases, an IV drip may be medically necessary. This includes patients dealing with dehydration and those who cannot take medications orally.
Administering IV Therapy
Even though it is semi-invasive, the medical practice involves an injection of substances. Hence, only trained experts in IV therapy administration can perform IV therapy.
IV therapy is among the best options for treatment in healthcare settings. These include hospitals, clinics, urgent care centers, and medical spas.
Typically, the physician prescribes an IV therapy, and the pharmacist prepares it. Then the registered nurse prepares the IV infusion. It's a benefit that authorized providers of IV therapy can provide mobile therapy on request.
Various IV therapy companies make custom-made IV solutions based on the patient's needs.
Mobile therapy has been on the rise, enabling convenient and fast therapy. They enable the patient to decide the settings for the treatment. An IV therapy team should arrive at the patient's workplace or provide therapy in the comfort of their home.
Who Can Administer IV Therapy?
The licensed professionals who can administer IV therapy must possess the necessary knowledge and skills. The medical personnel providing it should have suitable training for intravenous therapy.
They need to provide therapy that is in the patient's best interest. Additionally, they must be aware of all the potential risks that come along with this type of therapy.
Health providers must also be aware of possible adverse reactions, such as allergies. They need to access the patient's medical history and conduct a suitable assessment. This is to determine a suitable IV treatment plan.
It is important to note that IV therapy which is away from hospital settings, is not covered by insurance. To practice medicine, the business needs to adhere to the CPOM position in their state. Each state has a different position on this doctrine.
The IV team also needs to focus on patient safety and optimal therapy results. Some practitioners need to have a mandatory 30-hour IV certification course.
Let's get into details on who can administer IV therapy!
Certified Practitioners for Administering IV Therapy
Medical doctors (MDs)
Certified professionals with comprehensive education and training include medical doctors. The doctor's primary focus is diagnosing and treating medical conditions.
In spite of that, medical doctors may also take part in administering IV therapy. They may recommend an IV as well as manage infusion therapy when necessary.
Registered nurses (RNs)
Registered nurses are often the primary caregivers of this type of therapy. These qualified individuals for IV administration undergo comprehensive training and education.
The nurses must complete an accredited nursing program. They can also get an additional Certified Registered Nurse Infusion (CRNI) program. This is to become a specialist in intravenous medication administration.
Throughout their education, they also master venipuncture techniques and fluid management. Registered nurses can manage IV therapy, focusing on the patient's goals and safety.
The RNs responsibilities include:
Finding a suitable vein and preparing the area for IV administration
Inserting an IV catheter in a safe manner
Calculating dosage and infusion rates
Monitoring the patient during the treatment
Noticing potential complications
Managing adverse reactions
An infusion nurse specializes in the administration of medications and fluids through an intravenous line. The nurses must have skills in pharmacology, telemetry, and laboratory tests. Additionally, they need to be able to check the patients throughout the therapy.
Nurse practitioners (NPs)
Nurse practitioners may have the authority to administer IV therapy. This depends on their specialization and training. They have an extended scope of practice compared to RNs.
An advanced practice registered nurse can also prescribe treatment and diagnose patients. They work in an independent way, without the need for supervision.
Their roles include providing primary care for the patients and offering specialized services. The administration of IV therapy may be among their responsibilities.
Physician assistants (PAs)
Along with supervising physicians, physician assistants provide patient care. They have extensive training and can perform various medical procedures. Depending on specific practices and state regulations, PAs may administer IV therapy.
Licensed practical nurses (LPNs)
Licensed practical nurses provide basic nursing care. These healthcare professionals work under the supervision of RNs and physicians.
Depending on the state regulations, they can also perform limited aspects of IV therapy. This includes inserting peripheral IV catheters and administering medications. They can also monitor the patients during the treatment.
Besides LPNs, certain states enable licensed vocational nurses (LVNs) to administer IV therapy. Still, they must have completed a board-certified educational program that includes IV therapy to be able to do so. Both LPNs and VPNs can only administer IV fluids to the patients under the supervision of the RNs.
Certified medical assistants (CMAs)
The scope of practice of CMAs varies from one state to another. Those involved in IV therapy treatment need to receive training and certification in such procedures. That said, CMAs can assist in IV therapy administration.
However, they must have the proper training to do so. They can prepare the equipment, maintain a sterile field, and watch the patient throughout the procedure. Yet, they work under the supervision of healthcare professionals.
The supervision practitioner must have experience in IV therapy administration. They also must have training about the potential side effects of this type of therapy.
The supervision practitioner should be present if a medical assistant provides therapy at home.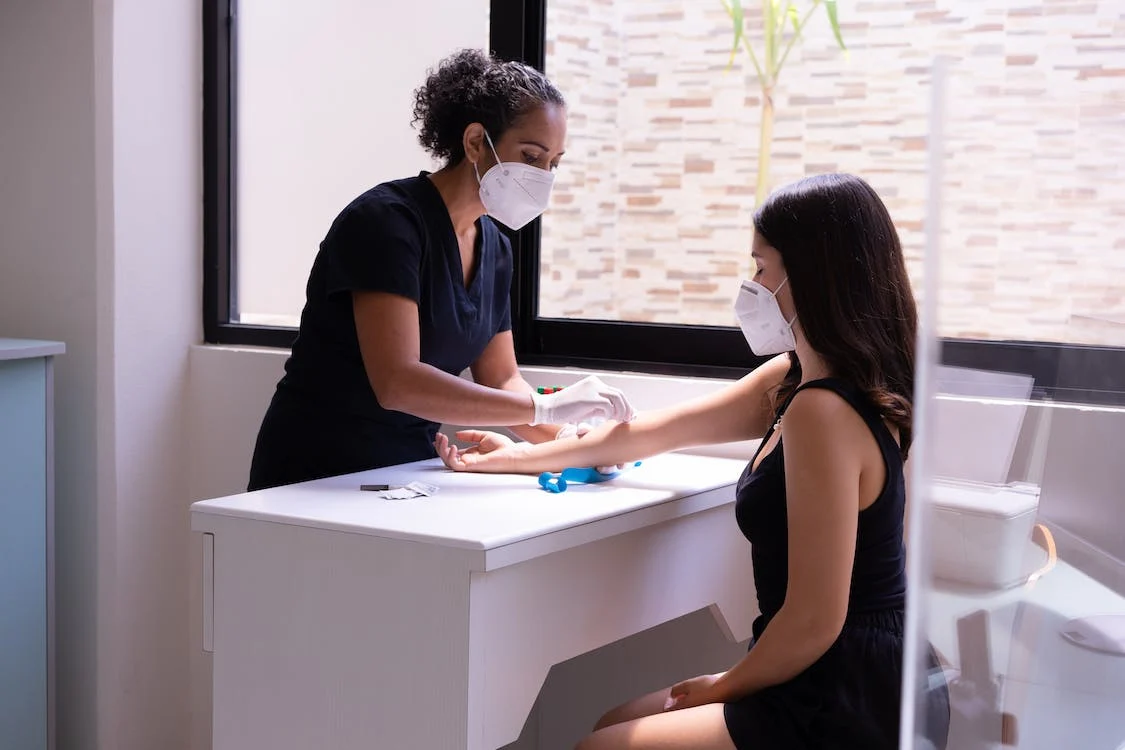 Administering IV Treatment in Different States
The rules on providing Intravenous therapy vary from one state to another. In California, RN can only perform such treatment under the supervision of a physician or an NP and PA. Florida has similar regulations when it comes to IV therapy.
The same applies to New York, but the LPN can administer IV under a physician, PA, NP, or RN. Many consider IV therapy to be a "cosmetic treatment". Yet, based on Texas law, it is a medical procedure as it involves the injection of nutrients and medications.
Only a few states allow an emergency medical technician (EMT) and a paramedic to provide this type of therapy. They only perform IV therapy in emergency situations under strict regulations.
What to Keep in Mind When Seeking IV Therapy
Now that you know who can administer IV vitamin therapy, let's mention what you need to consider before you receive it.
Vitamin IV therapy has been rising in popularity in recent years. So, it is necessary to seek treatment from licensed facilities. Every state is different about licensing, but they all comply with the Corporate Practice of Medicine laws.
Healthcare practitioners should have skills in venipuncture. They need to ensure that the treatment goes in the right way. Qualifications and regulations vary depending on the jurisdiction. Hence, it is necessary to look for licensed providers.
Conclusion
IV therapy is one of the necessary treatments for patient care that may provide various benefits. But who can administer IV therapy?
The administration of such treatment needs certified practitioners of IV therapy. They need to have the necessary knowledge and skills.
The regulations about healthcare professionals' scope of practice can vary from one state to another. Still, they should only practice within their training and legal authority limits. They need to ensure patients' safety and provide quality care.