As women age their fashion ideas and statement changes to keep up with their age. Many women dress up in subtle ways and choose comfort over fashion as they cross over 40.
However, fashion is not just meant for women in their 20's or 30's. One can always stay in trend with pretty casual outfits and be a fashion diva even at of 40. Yes you read it right, women over 40 too can have fun with their clothing and look cool yet elegant at same time. Today through this post I am going to share Polyvore inspired stylish summer fashion trends for women over 40 Summers is all about floral patterns, colours and fun prints, all you women out there, check out the best summer fashion trends and outfit ideas for women over 40: .
1. Get back to basics, with black and white stripped dress and colour match a few accessories to get a neat chic look.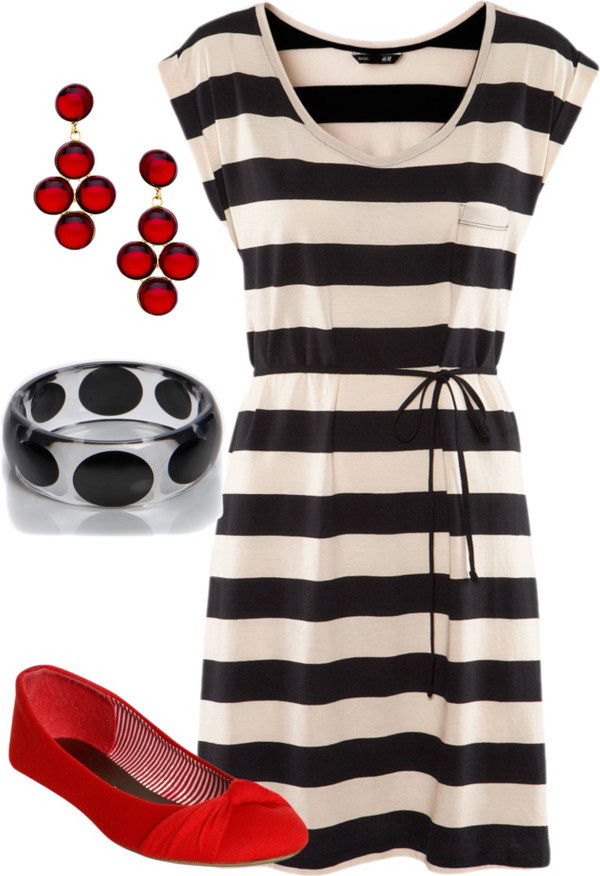 .
2. Going for a party in evening, a soft off white knee length dress. Team it up with elegant stilettos and accessories.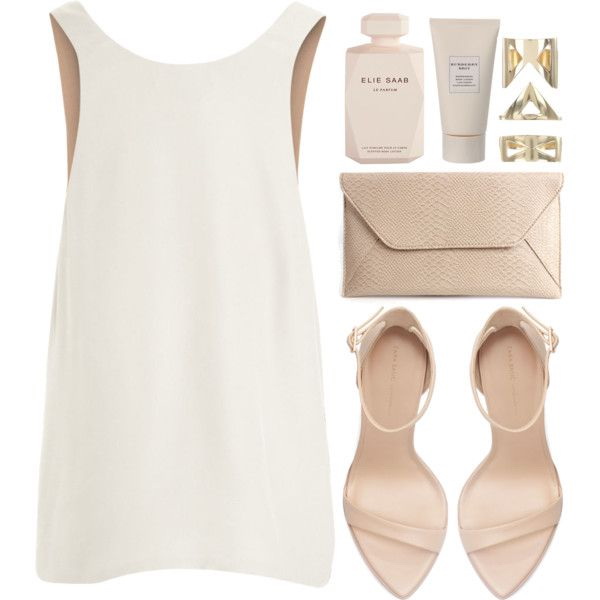 .
3. Wear a funky look with a tank top in solid colours with casual summer shorts with matching flat sandals to complete the look.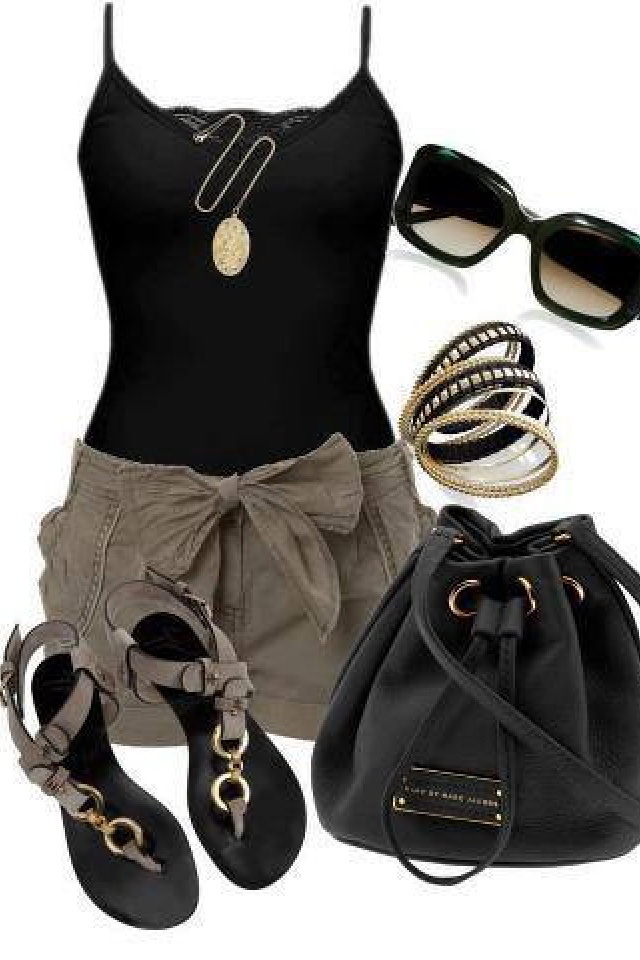 .
4. Experiment a little bit and get that stylish summer fashion trend for women over 40 with this ruffled sleeveless top in solid colour with classic jeans.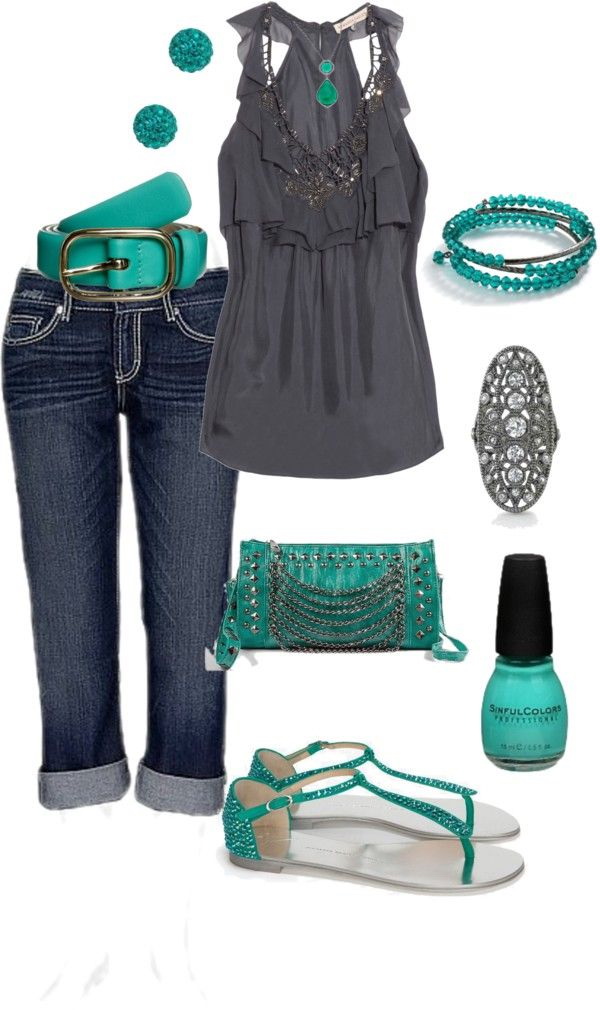 .
5. Create a cool relaxed look with ripped jeans with a casual summer top or tank top.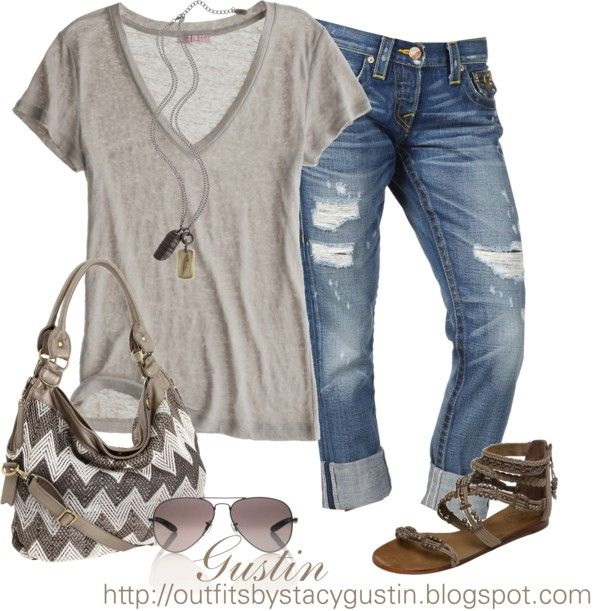 .
6. Denim shorts are perfect idea to bring the hidden fashionista out on summer day, combine it with casual strappy top to complete the outfit.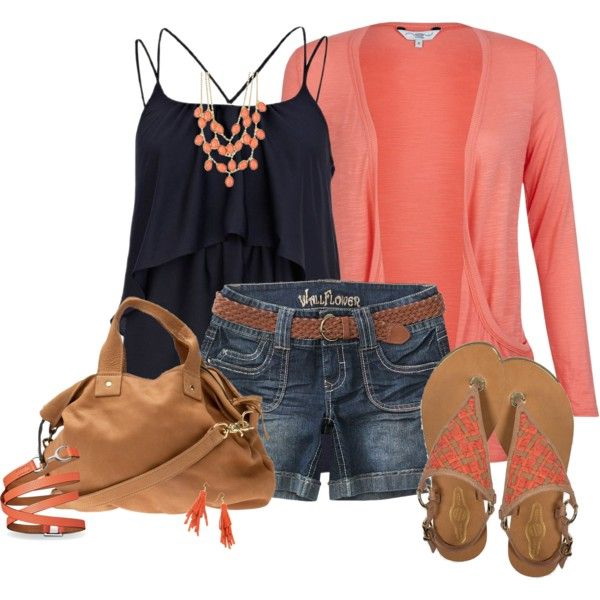 .
7. Get a girly floral print outfit and throw in some Polyvore inspired accessories and you are set to rock the day.
.
8. A must have summer outfit idea would be an off shoulder top, team it up with long skirts.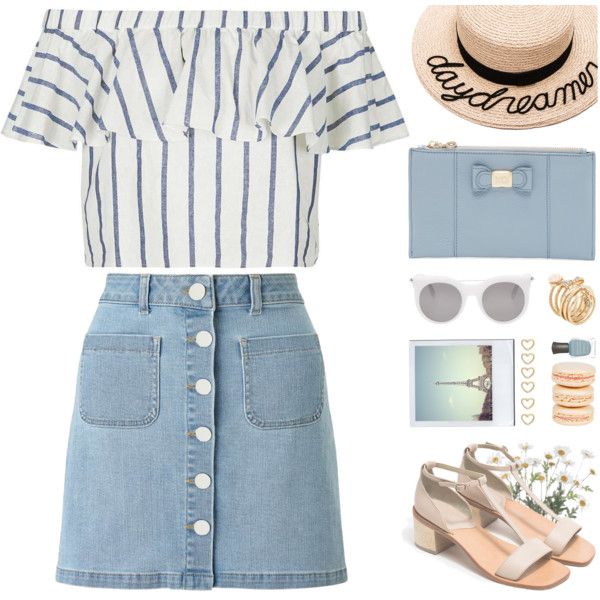 .
9. A stylish summer fashion trend for women over 40 is the classic little black dress for an evening summer date, keep it minimalistic with just a bracelet to get an elegant look.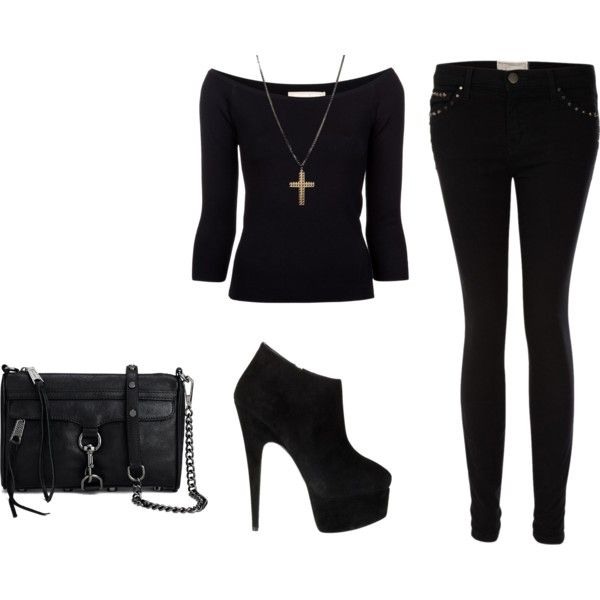 .