15+ Fashion Tricks Every Woman Should Follow...
1. Conceal Bra Straps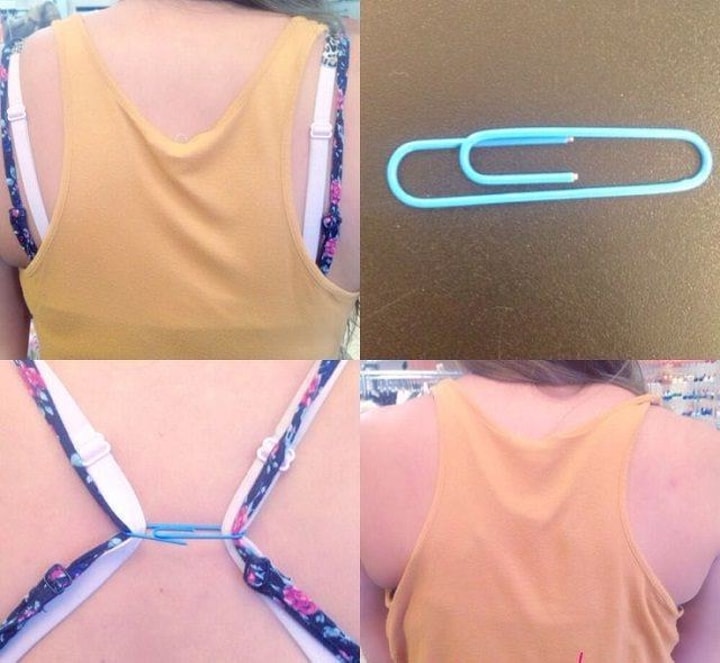 Out of all the varieties of hacks, fashion ones might save women the most time and money. This tip is awesome for fans of racerback tees and dresses. Take a paperclip and use it to cleverly hide your bra straps. Cheap and simple!
2. Repair Scuffed Shoes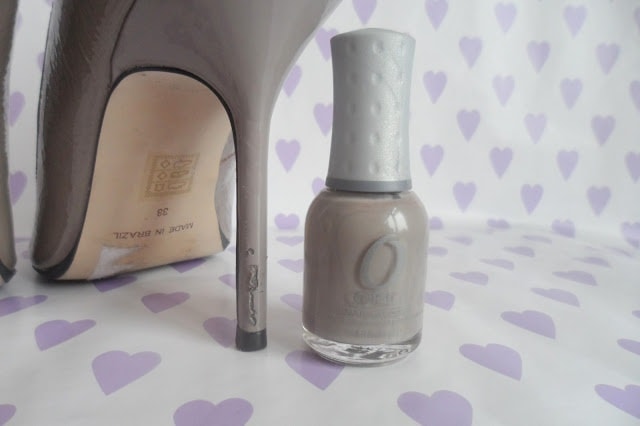 We can all agree that heeled shoes get torn up way too easily. Touch up scratches and other blemishes with a matching shade of nail polish.
3. Keep Your Collar Pressed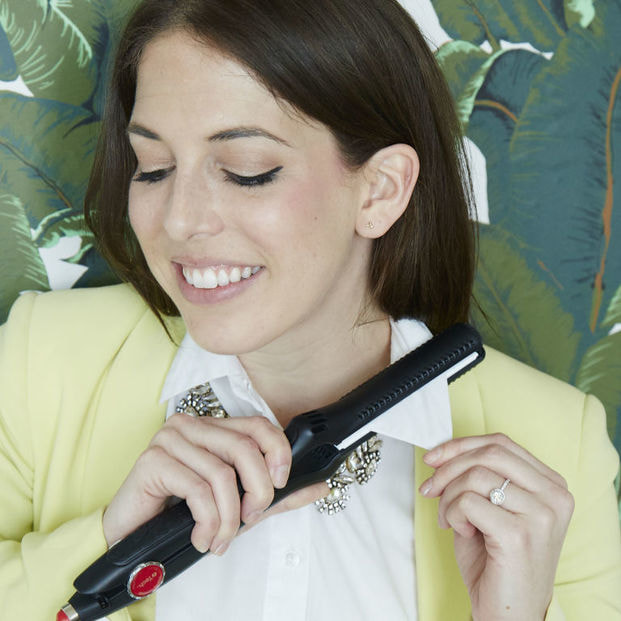 Setting up the ironing board to flatten out a wrinkled collar doesn't make much sense. Straightening irons can do the same job without any of the fuss.
4. Prevent sweat stains with this quick trick.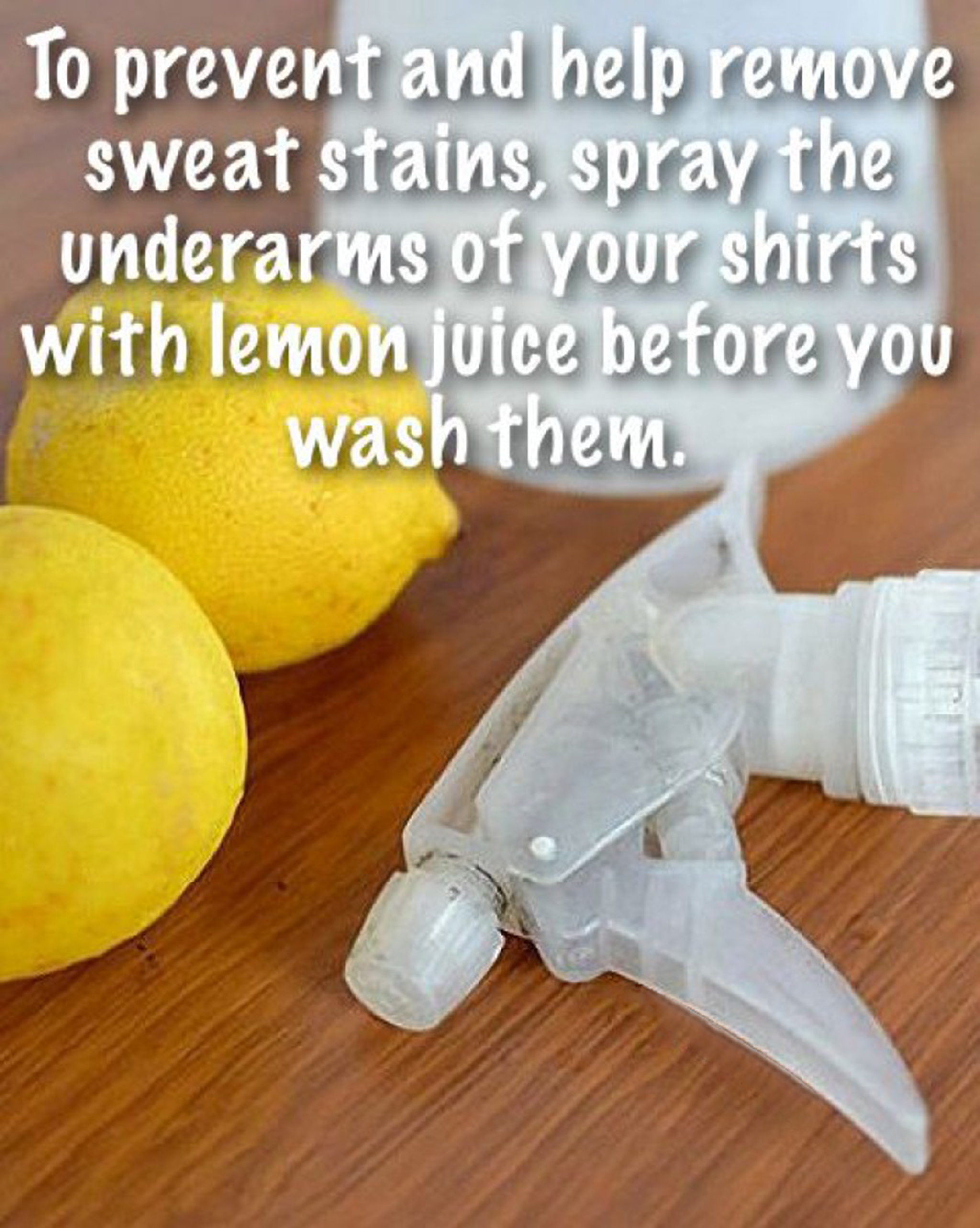 5. Prevent your jeans from riding up by clipping with mitten clips under the boots or shoes.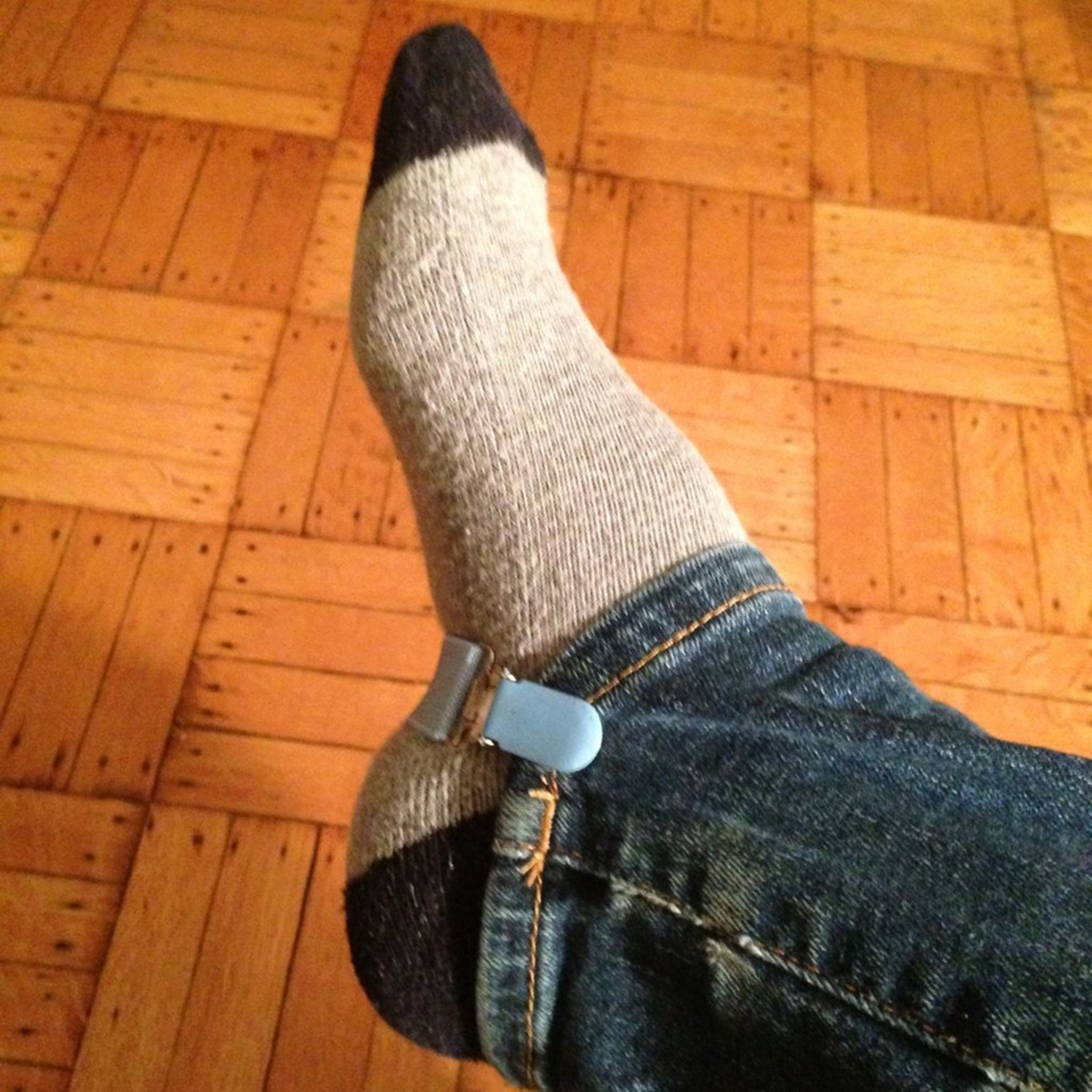 6. Give your legs a perfect rockstar look by wearing the boots teamed up smartly with your jeans.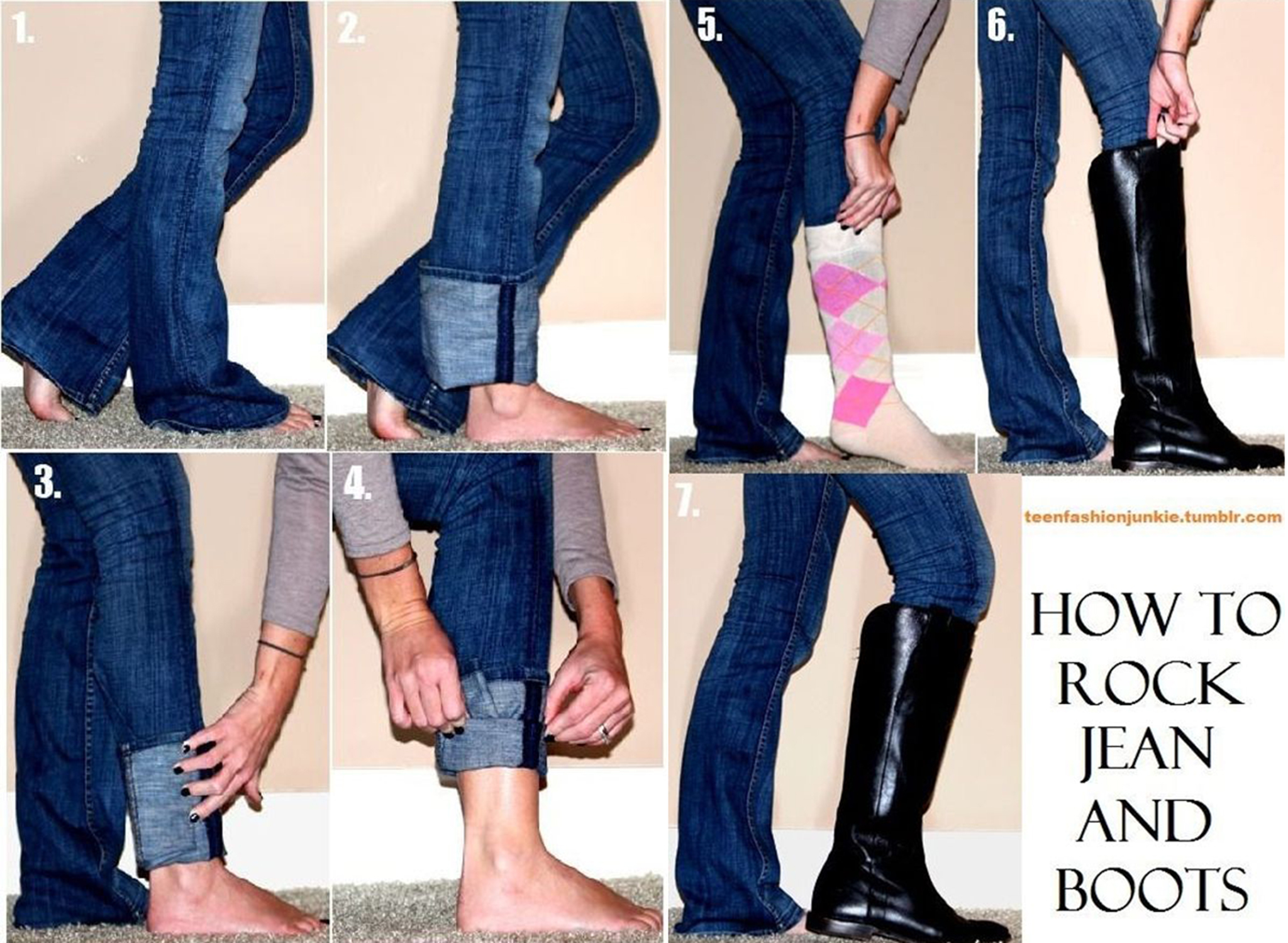 7. Rolling up the full sleeves with precision is quiet easy, simply rolling the sleeves up to 2 widths of cuffs and then rolling the bottom of cuff.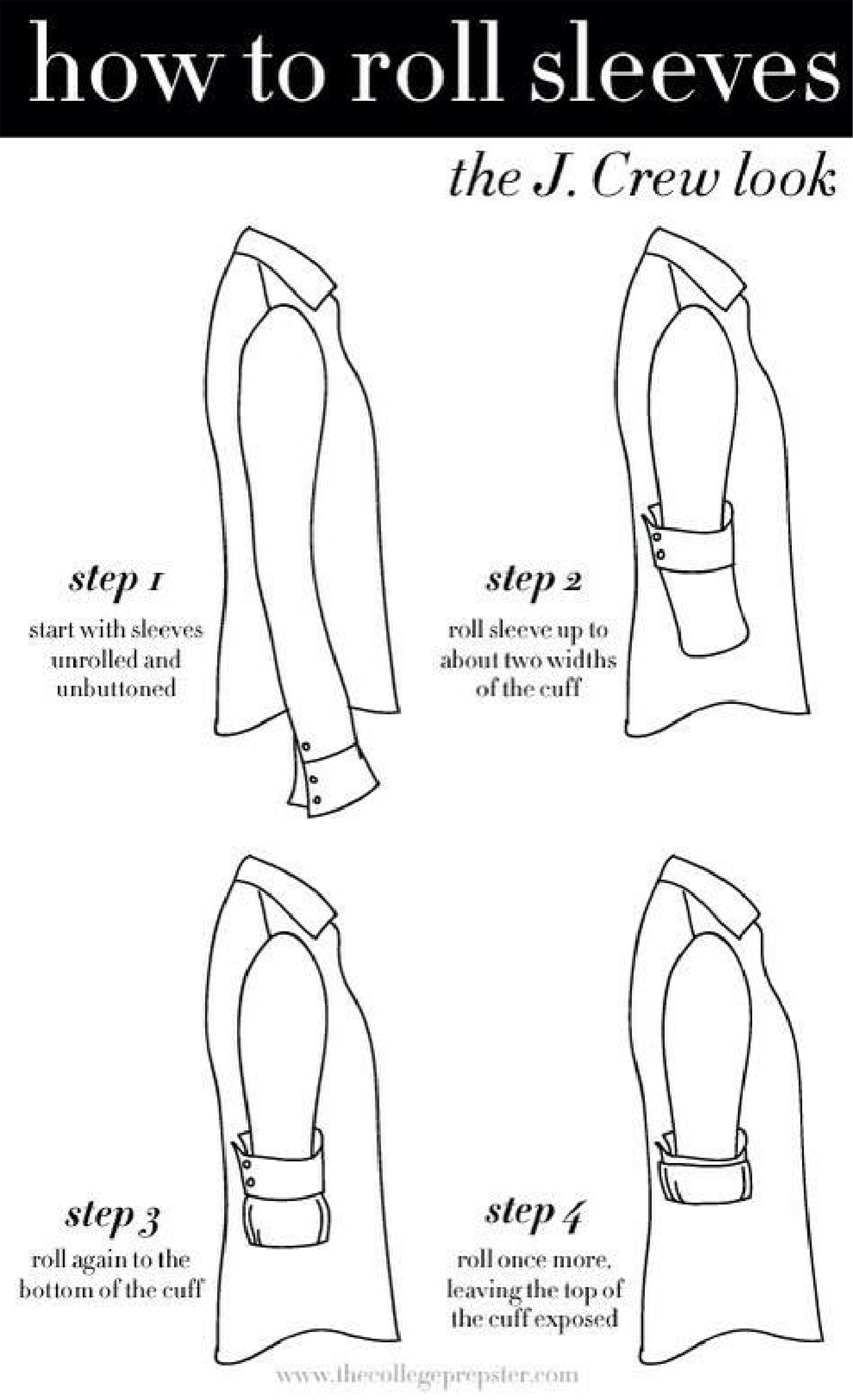 8. To keep your strapless bra from slipping down, place the convertible straps around the bra.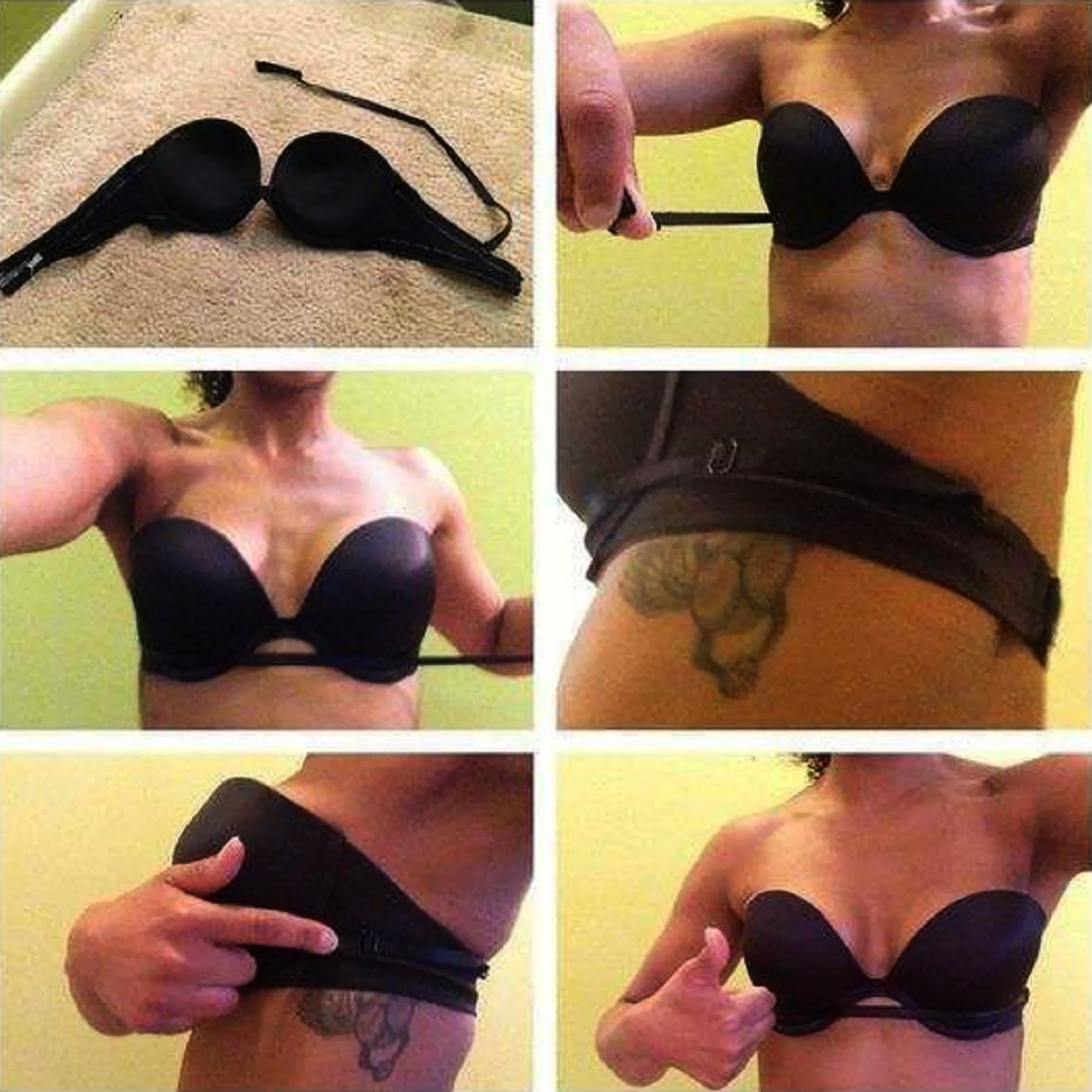 9. If you forgot to iron the collars of your shirt, instead of taking the shirt off again to iron it, use hair straightener to iron them out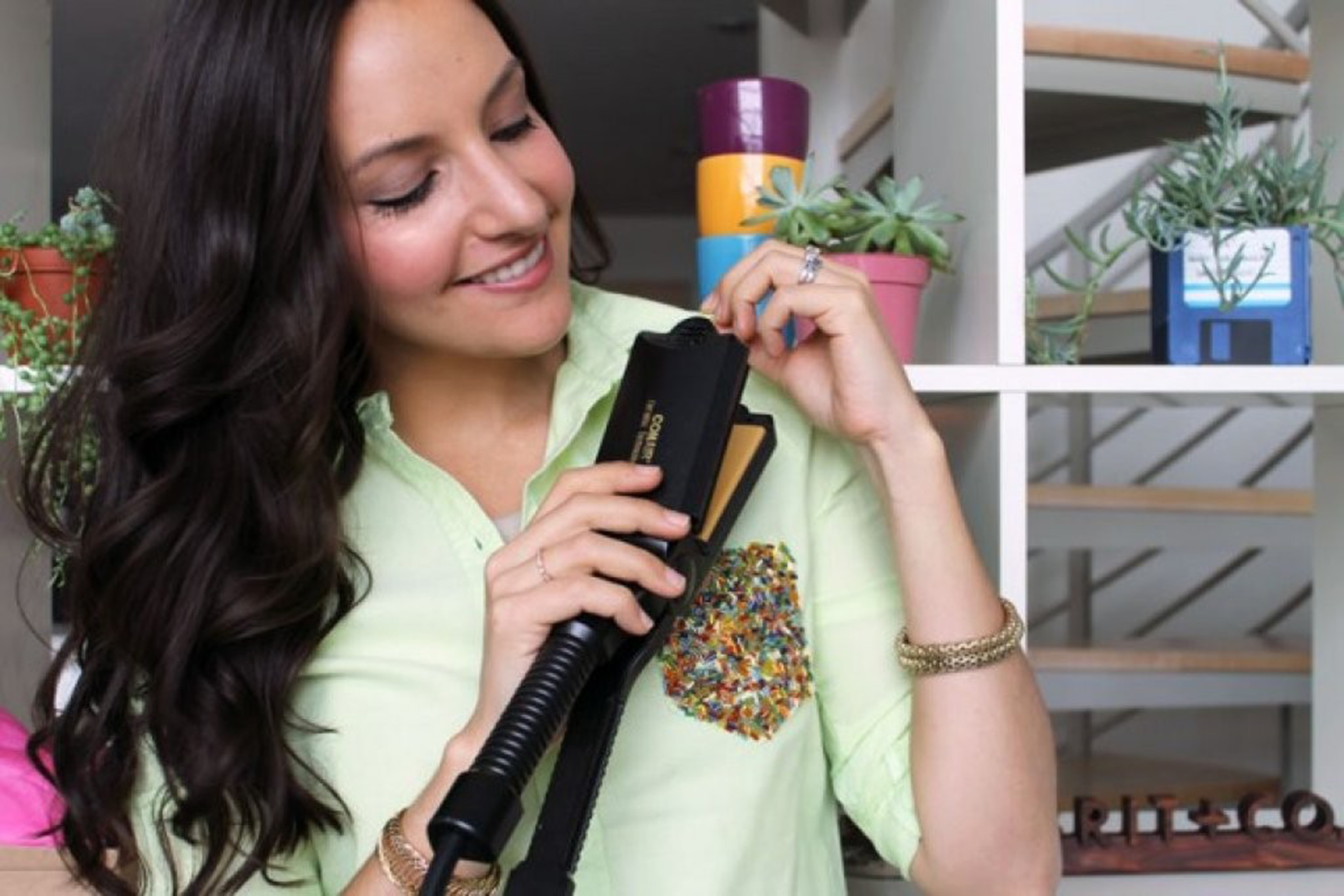 10. Give your tees a vintage look with this simple trick.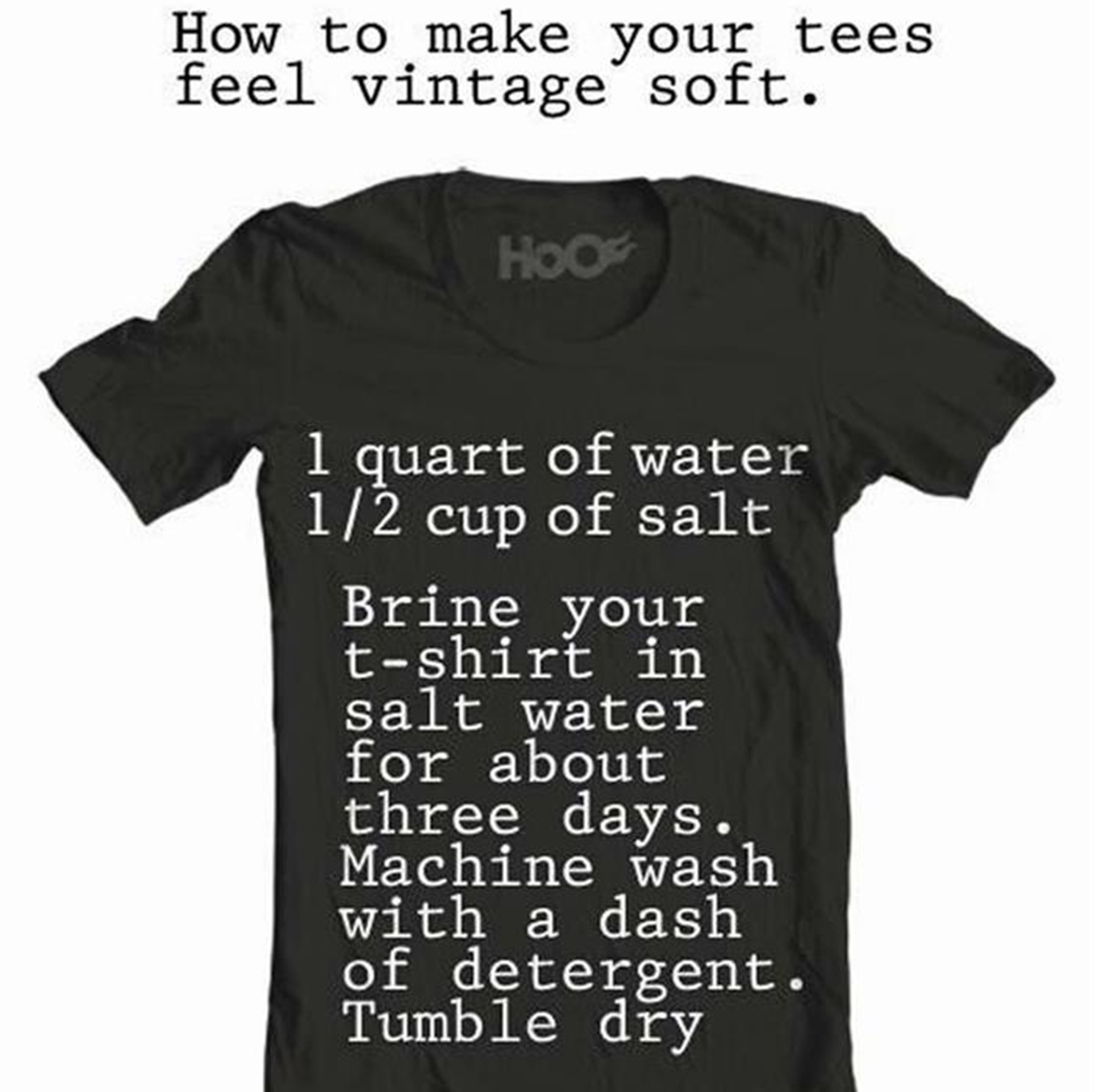 11. Place dry teabags in your shoes to get rid foul odours.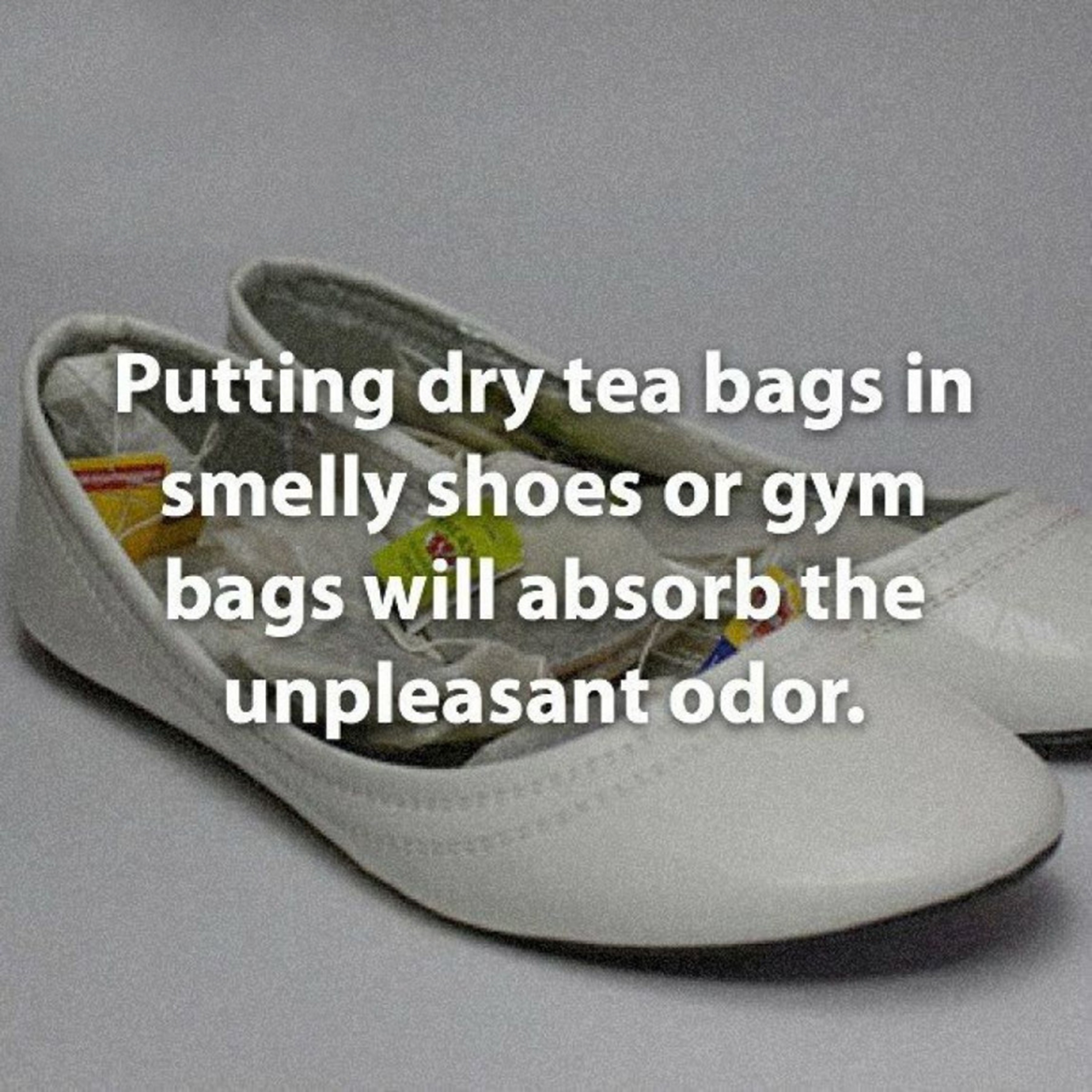 12. Place a moleskin foot bandage to prevent your underwire bra from poking out.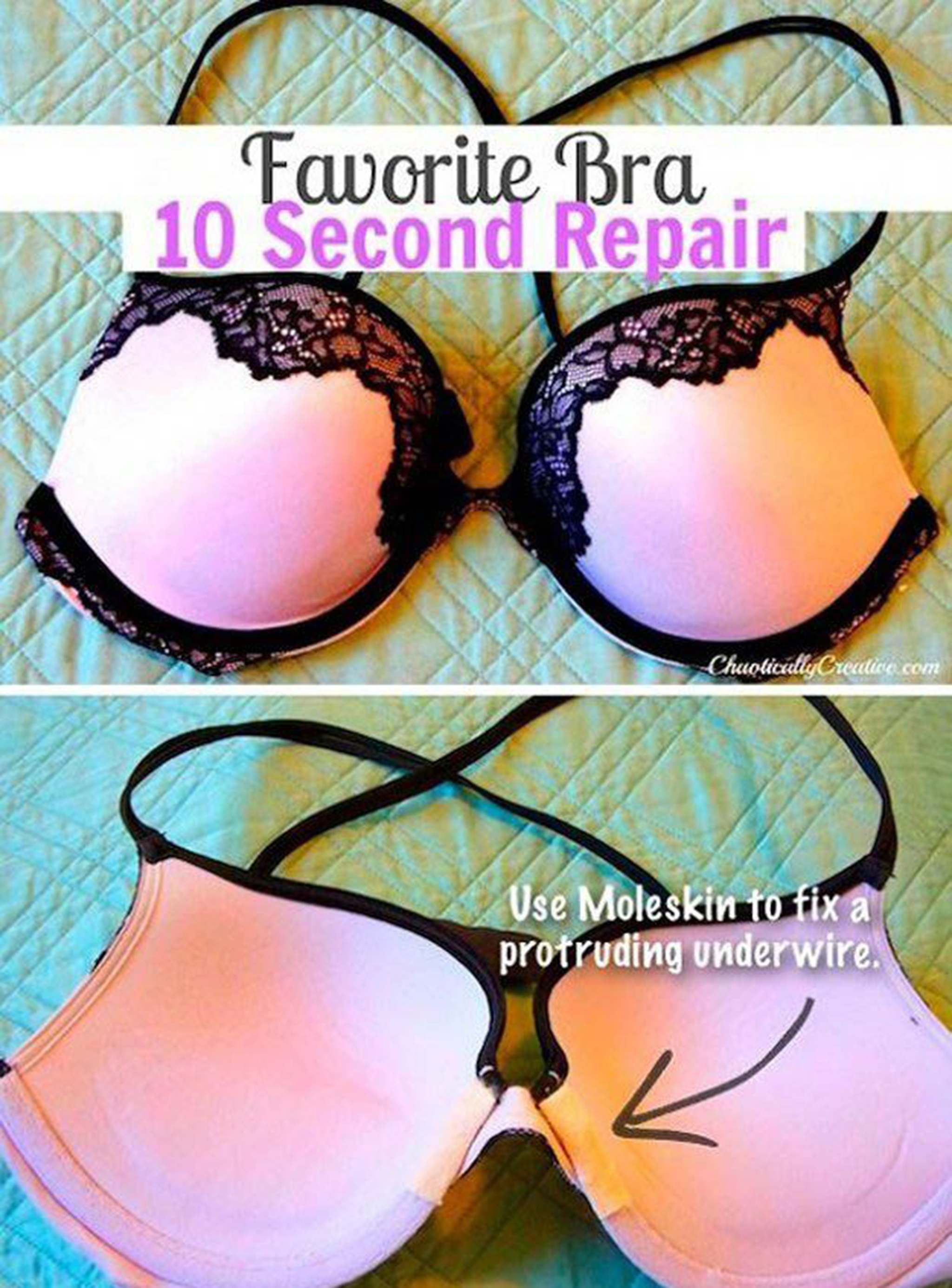 13. To save your clothes from sweat stains, place this pad on your under arms.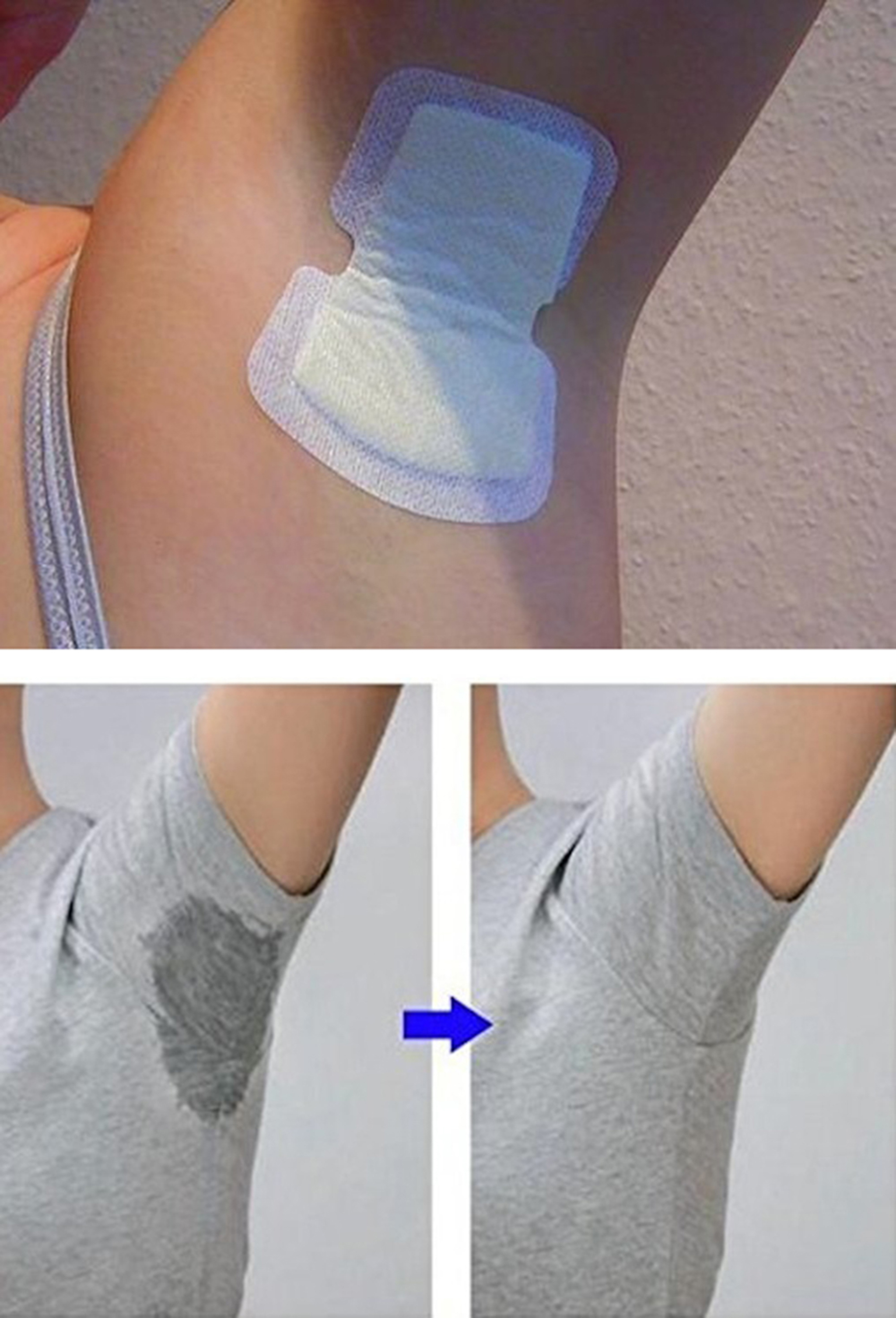 14. Make your shoes party ready by adding some glitters on the heels.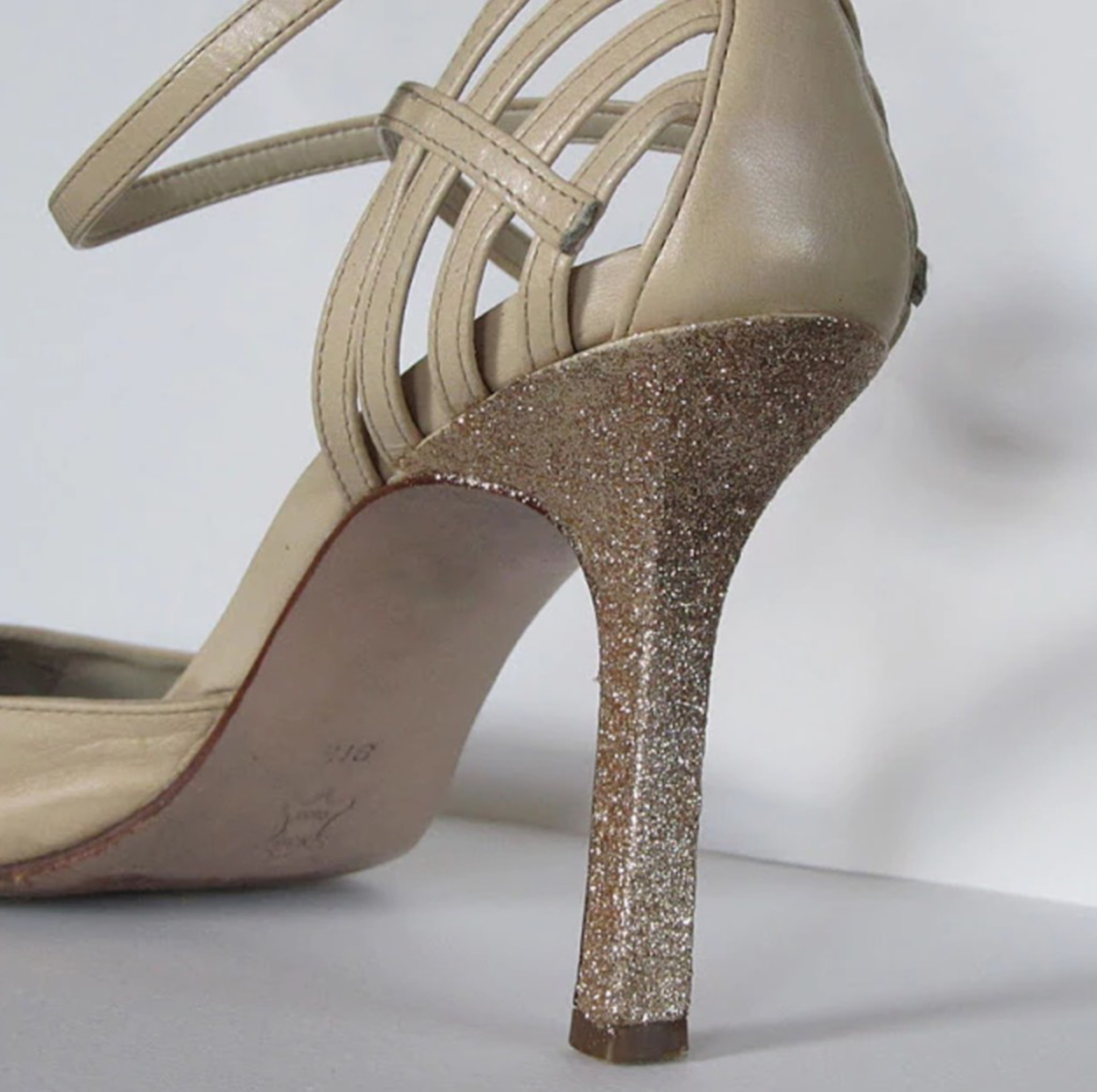 15. A coat of clear nail polish will prevent your buttons from unravelling.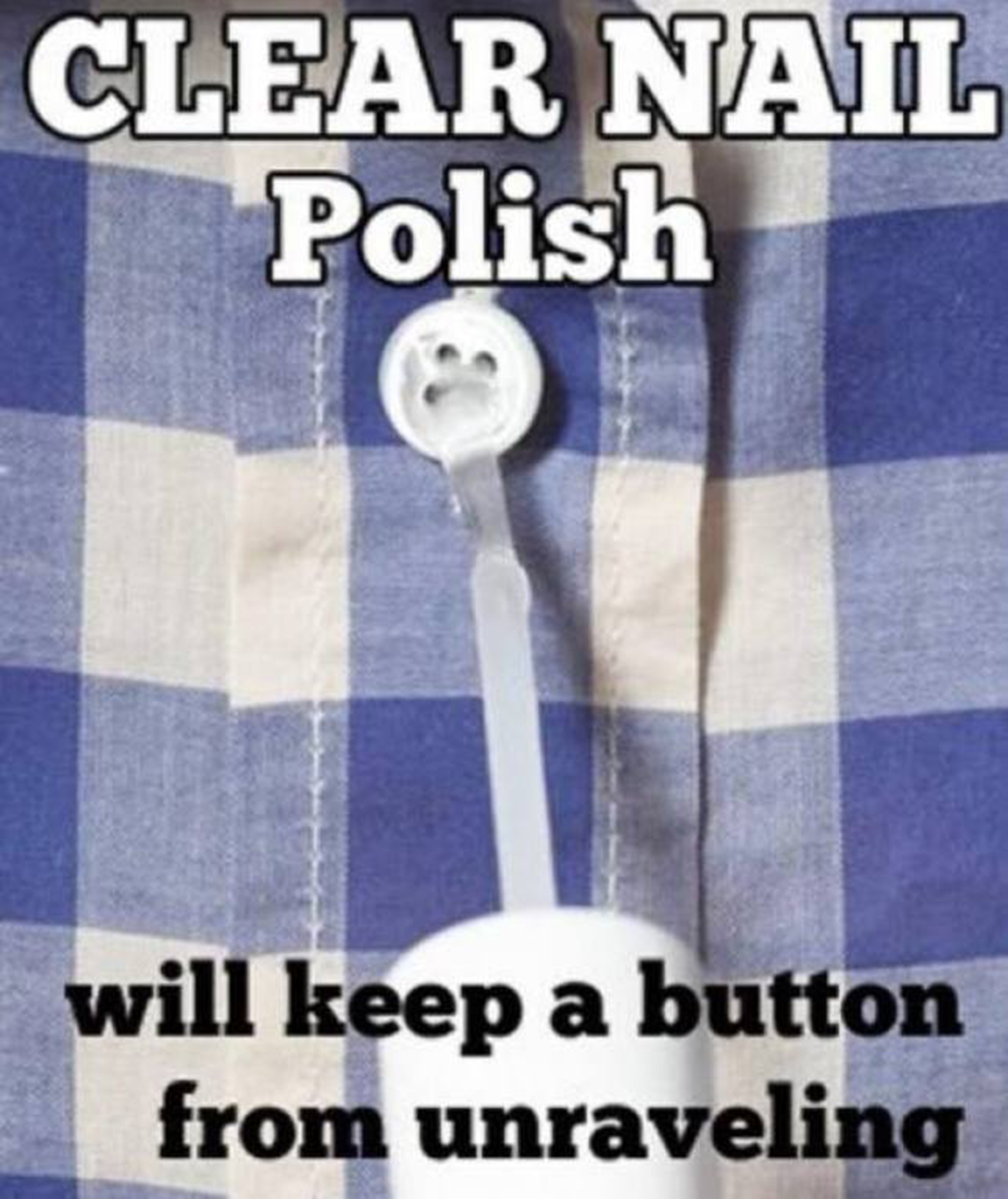 16. Use beeswax to make your shoes waterproof.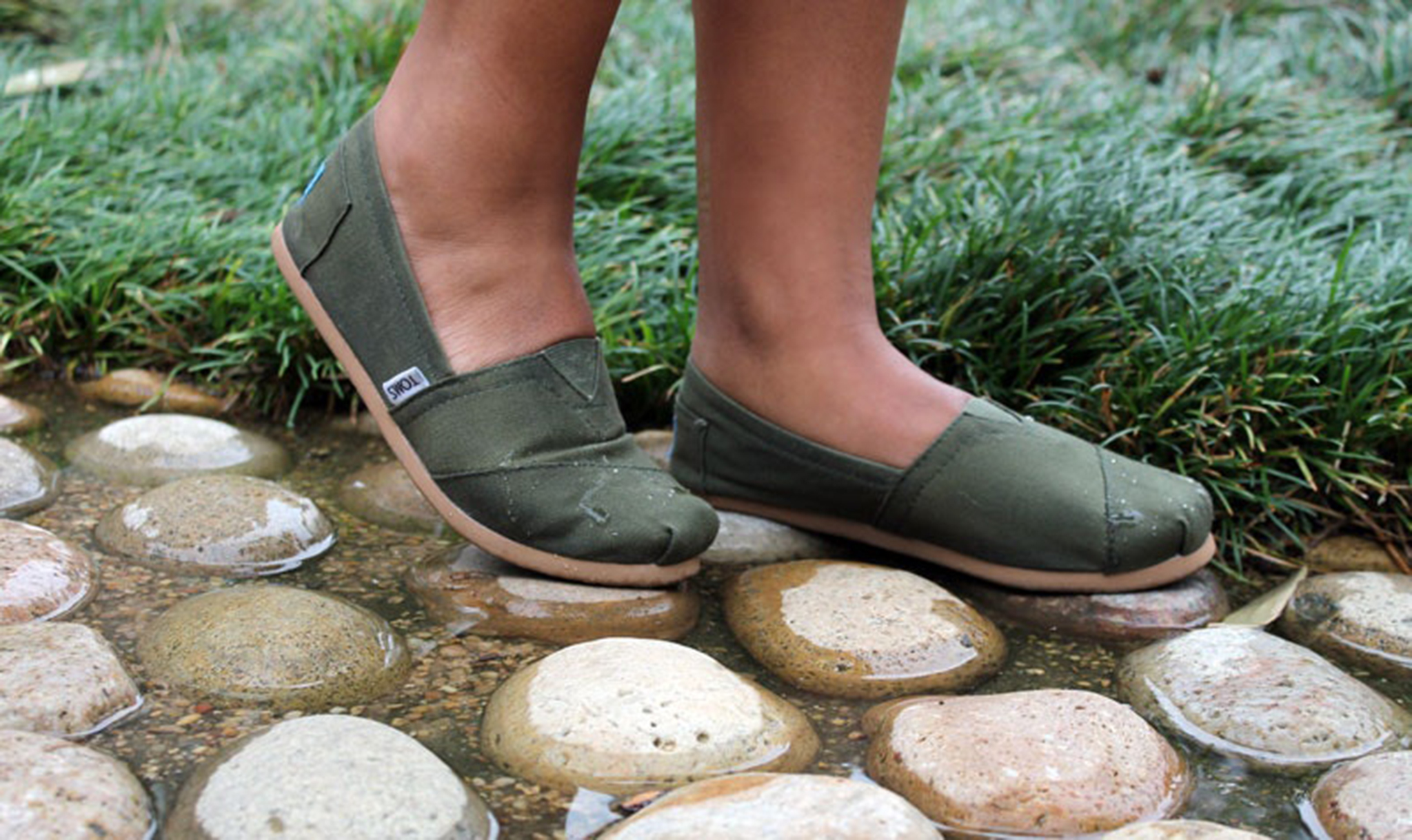 17. Prevent your trouser zippers from running down with key ring.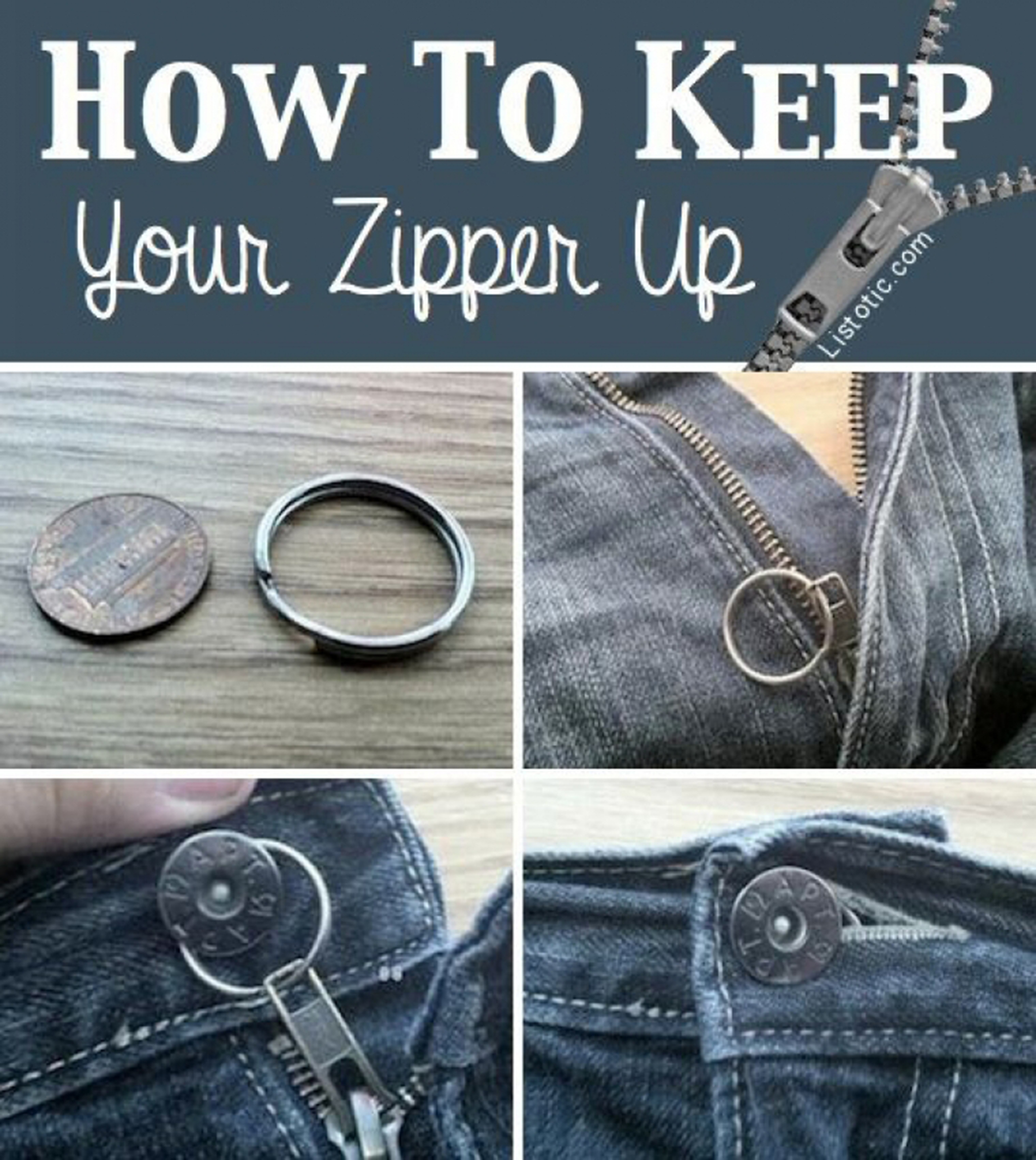 18. Use baby wipes to remove stains from your clothes instantly.