James Fridman is famous for his Photoshop skills. He is pretty funny when it comes to changing images for the benefit of others, or for benefit of laughter. He is going to give you what you want, but it may be a little twisted than you expect.
If you also have a photo you want to get photo shopped, send him on Twitter and get amazing results (they could be funny too). .
This girl wanted a clearer face to look pretty.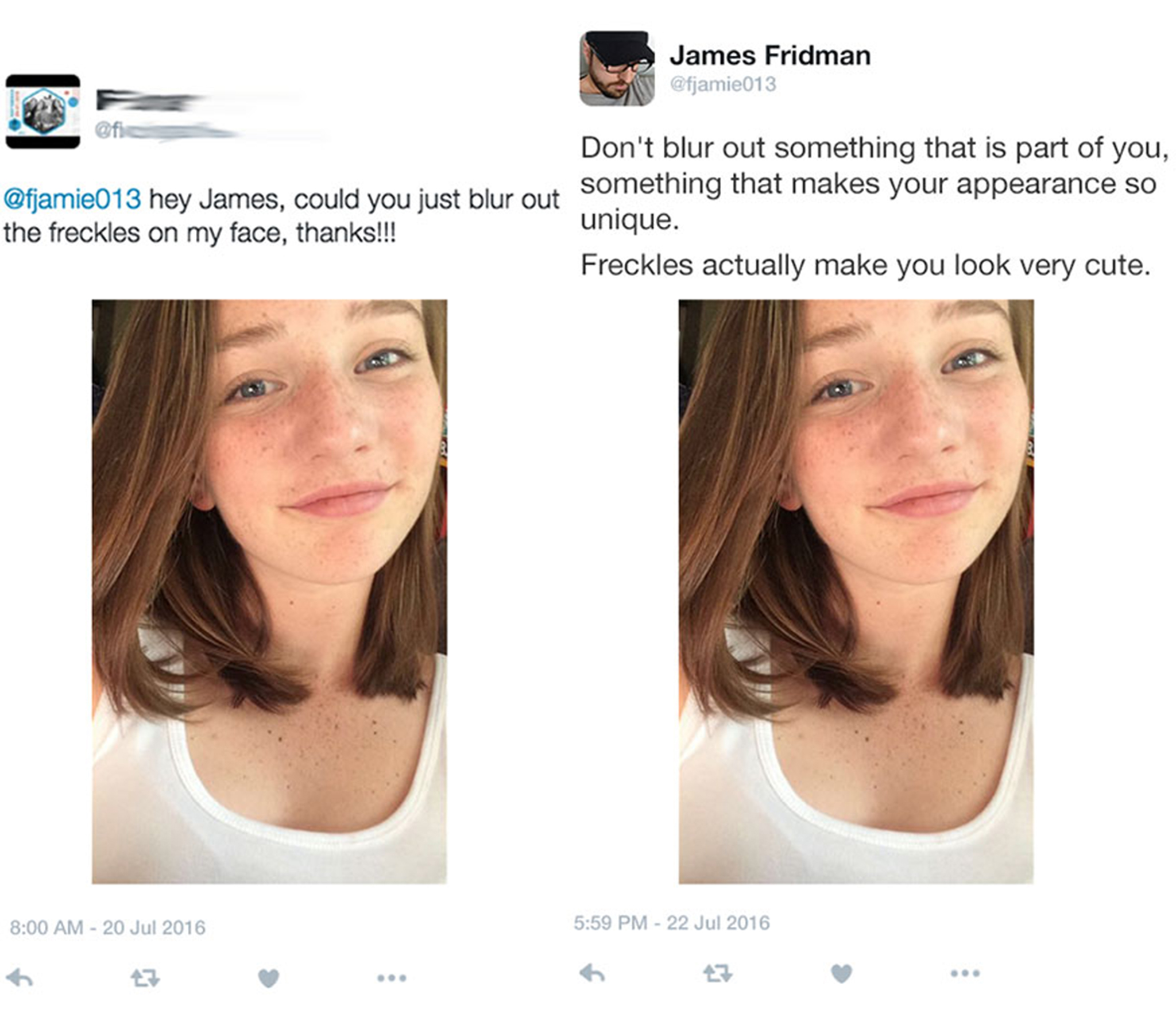 .
Now he is doing what she asked, right?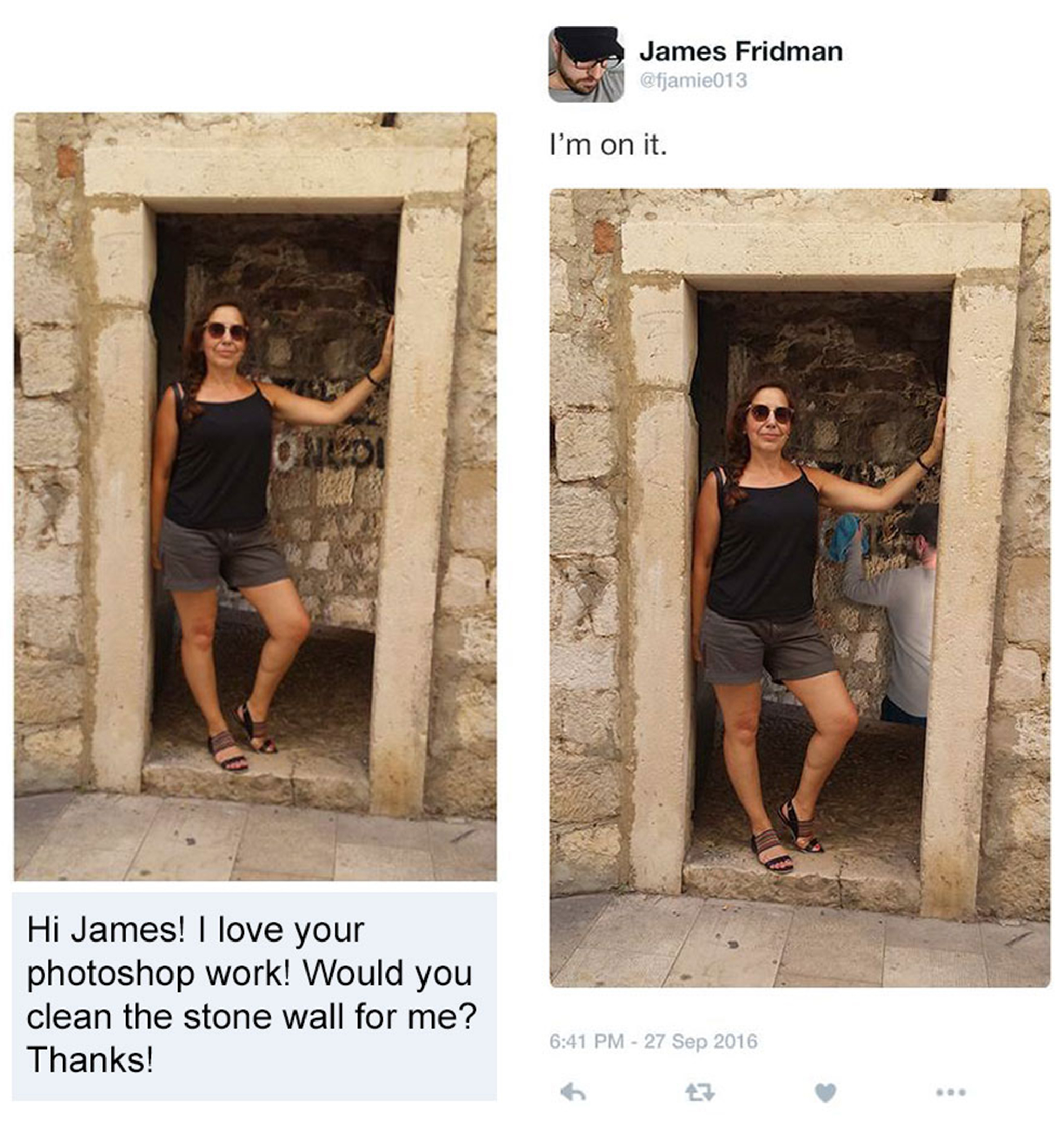 .
Tellytubbies are very scary, huh? And they are chasing her.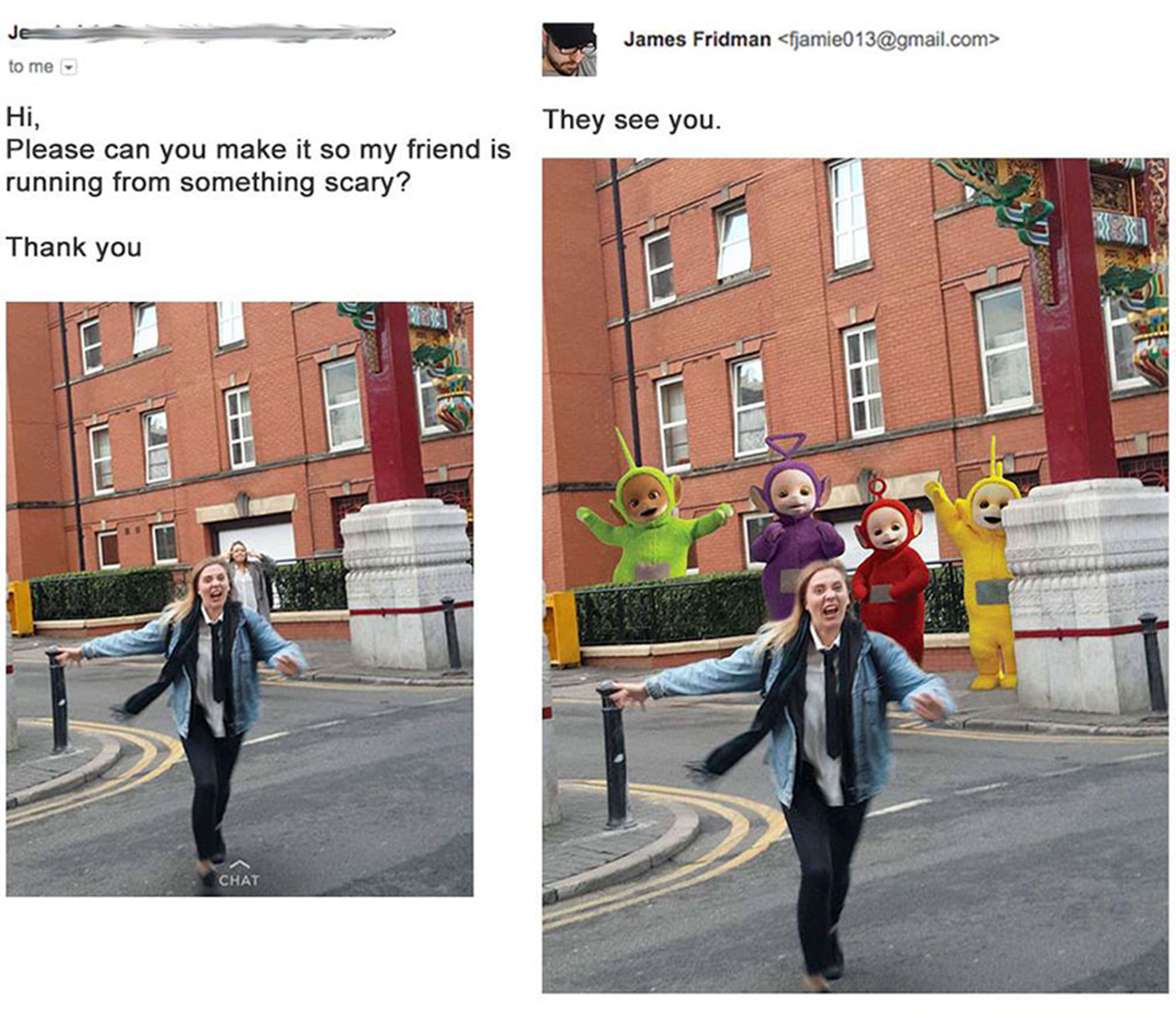 .
Stereotypes should be punished like this, huh?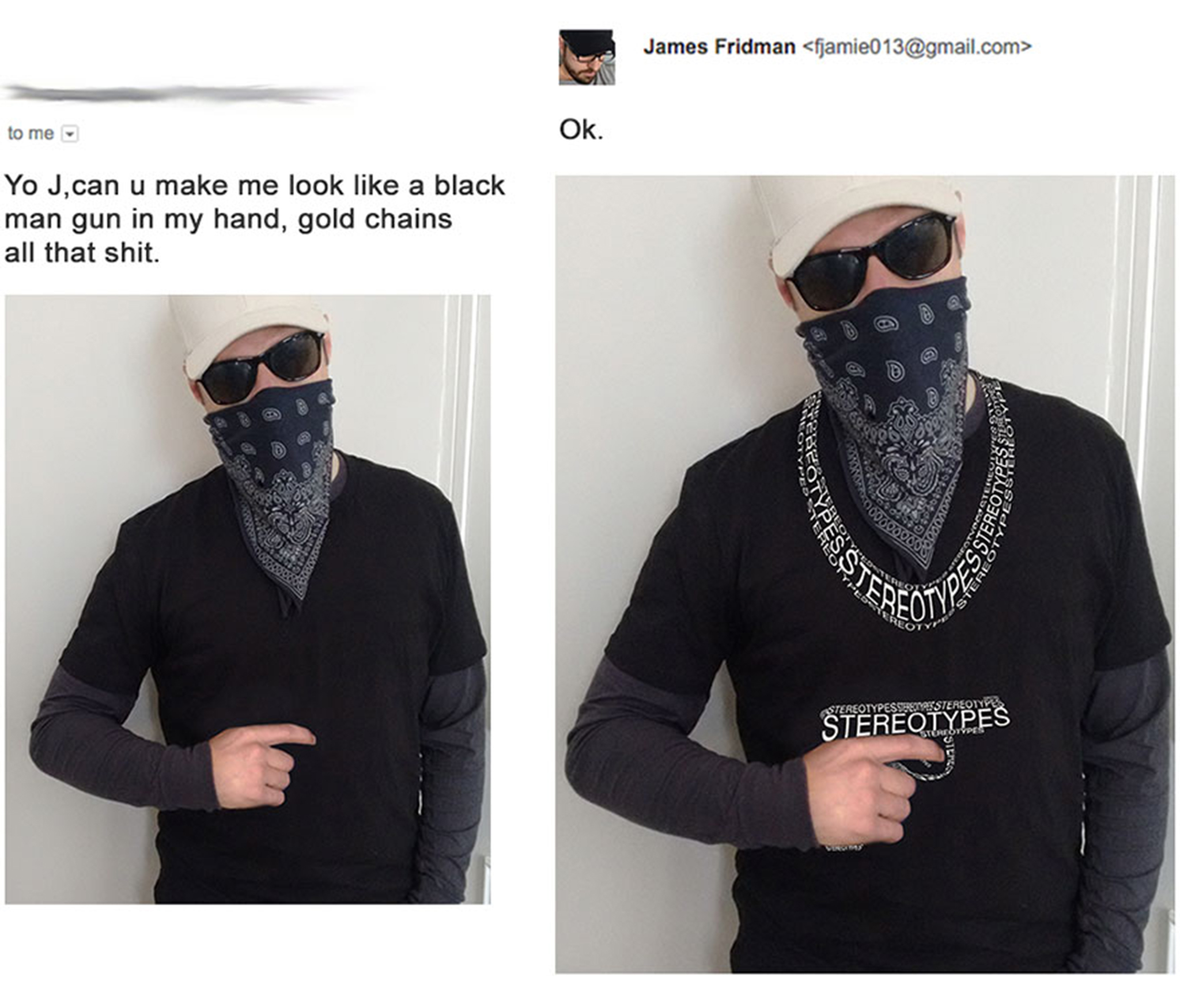 .
This is what you get when you want too much out of yourself.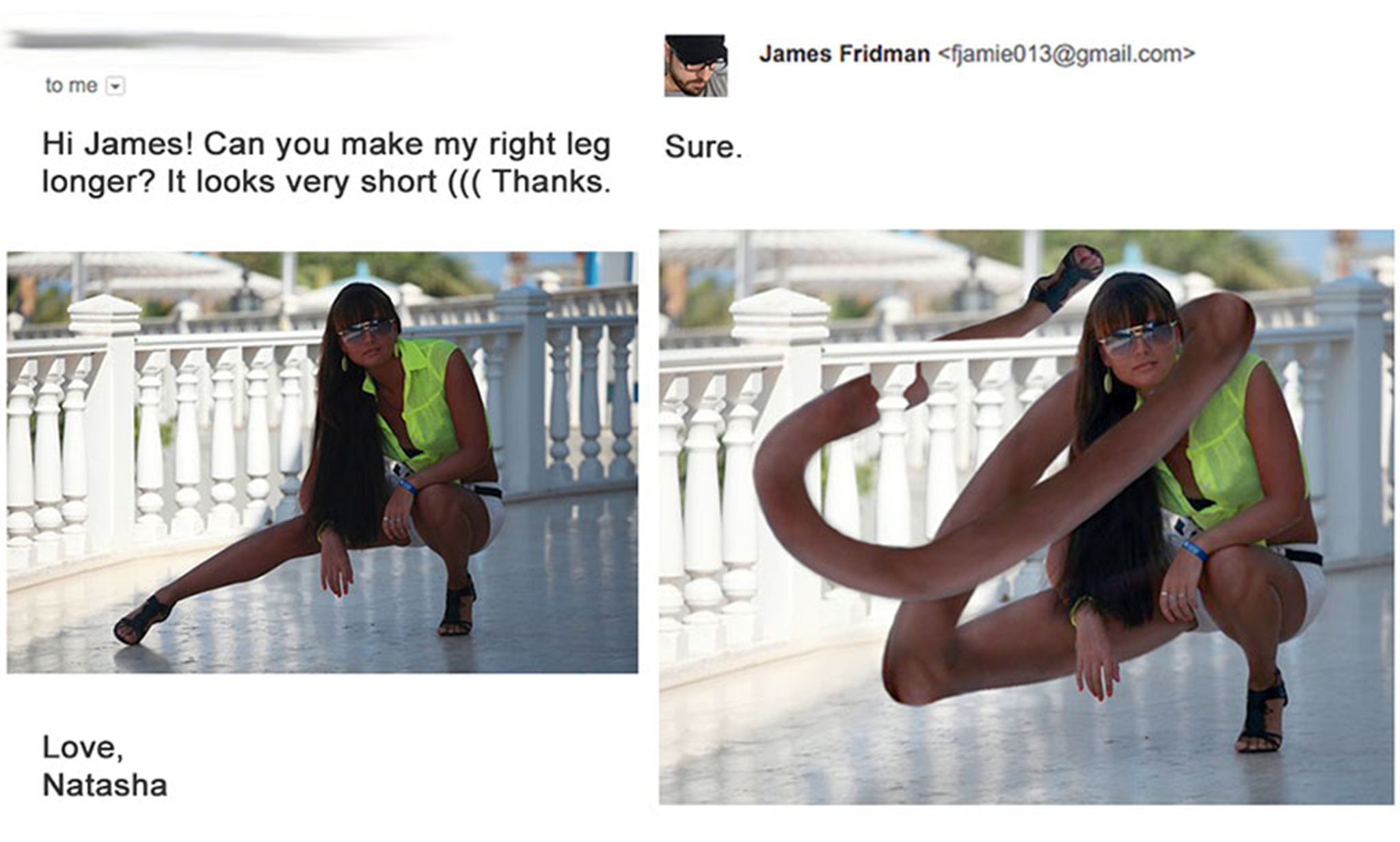 Haha! Never try to change your father in law. .
Now, this is a talented work done by James.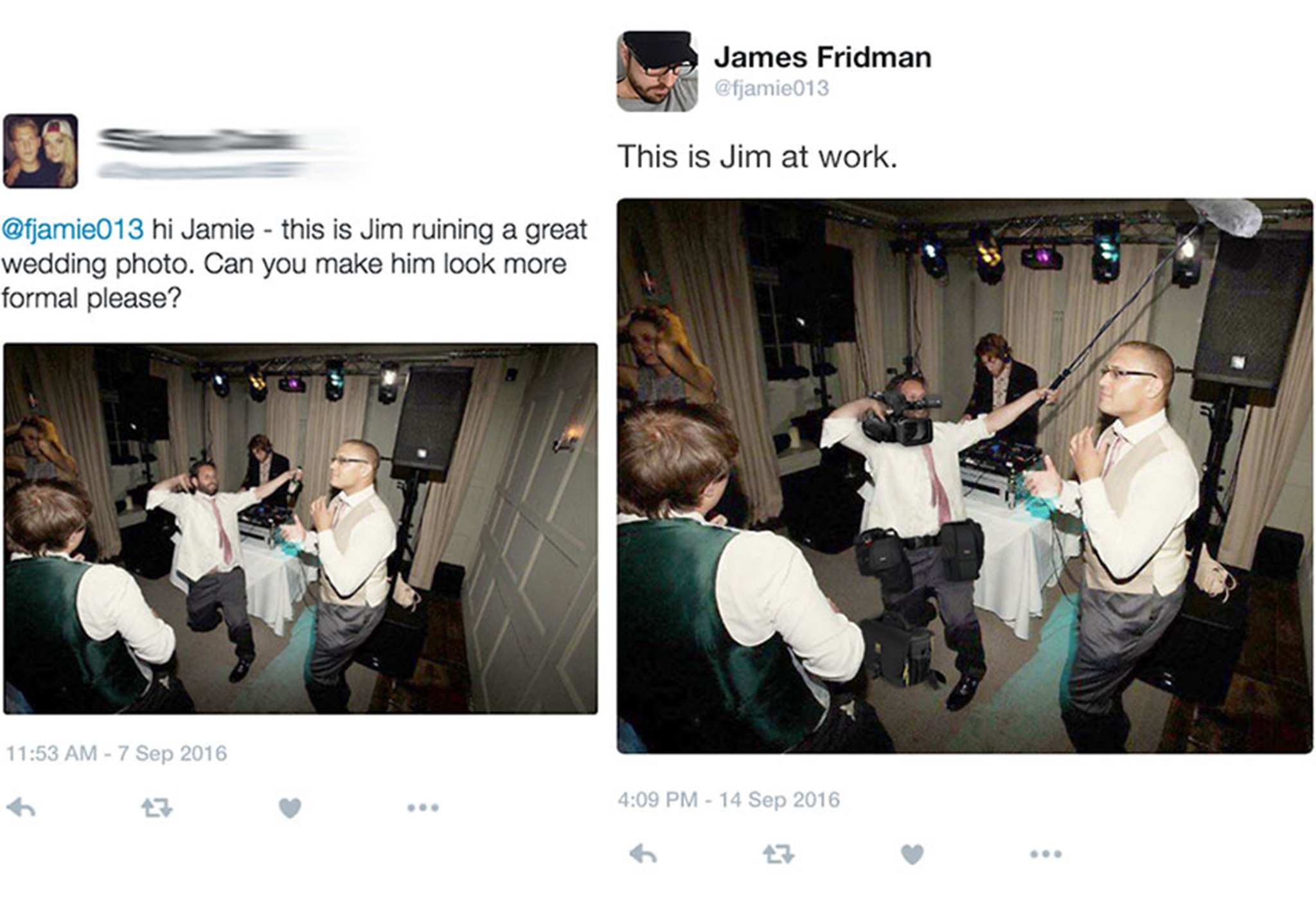 .
Spelling errors can do a lot harm than you thought.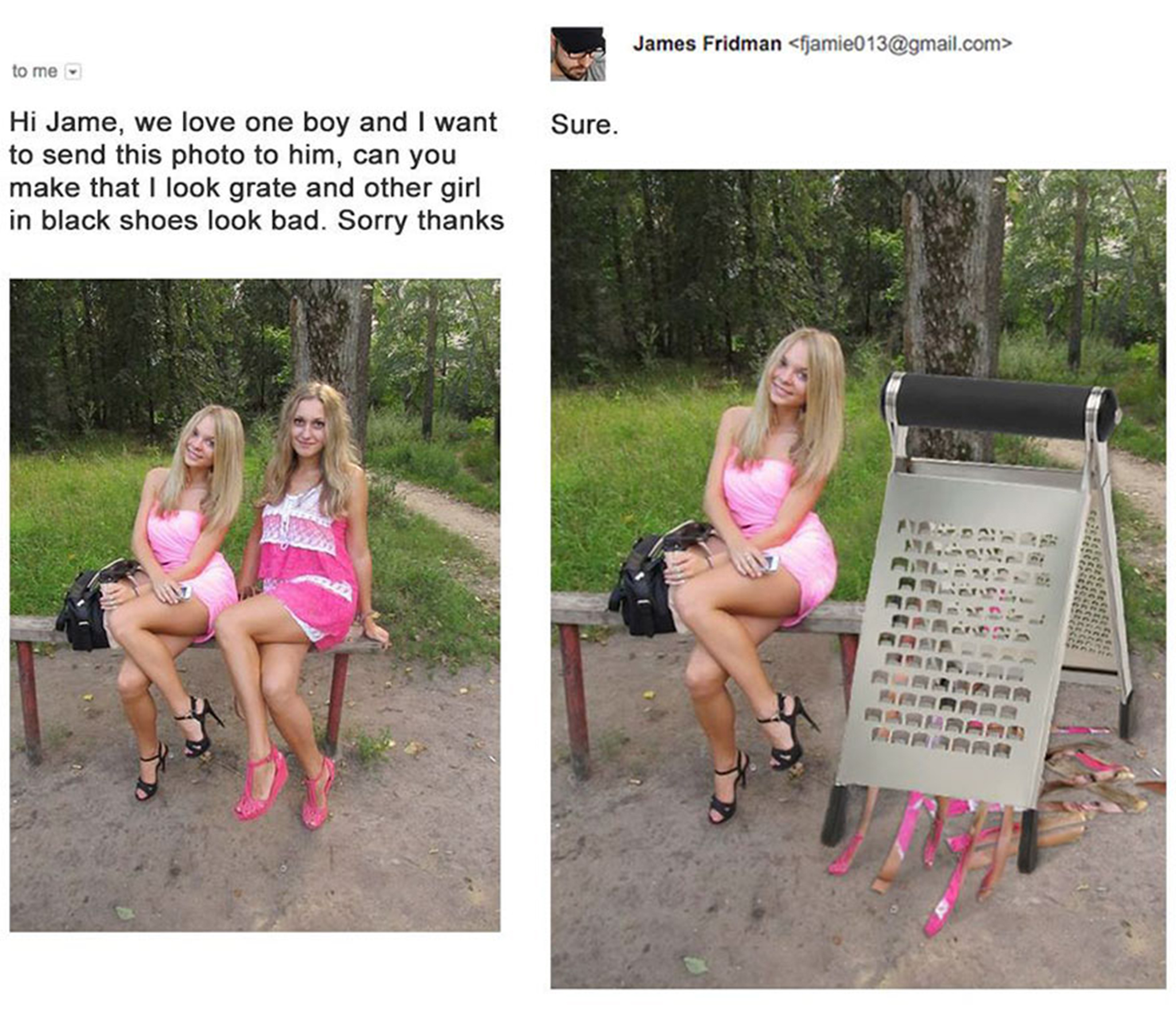 .
Guess, this one was a load of laughter right!!
.
That was a clever way to pet him in a Bugatti.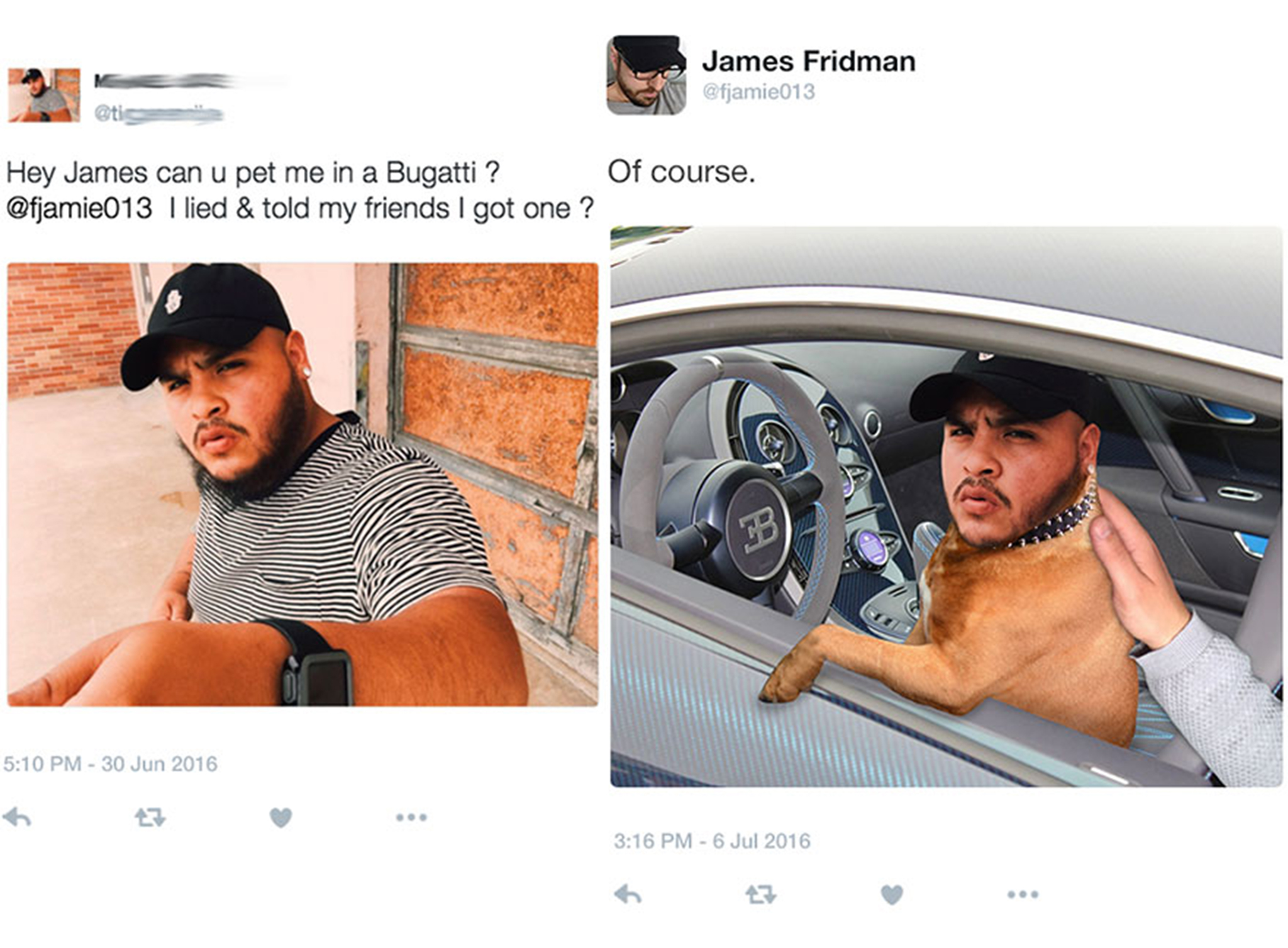 .
That was one way to make both of them of same height!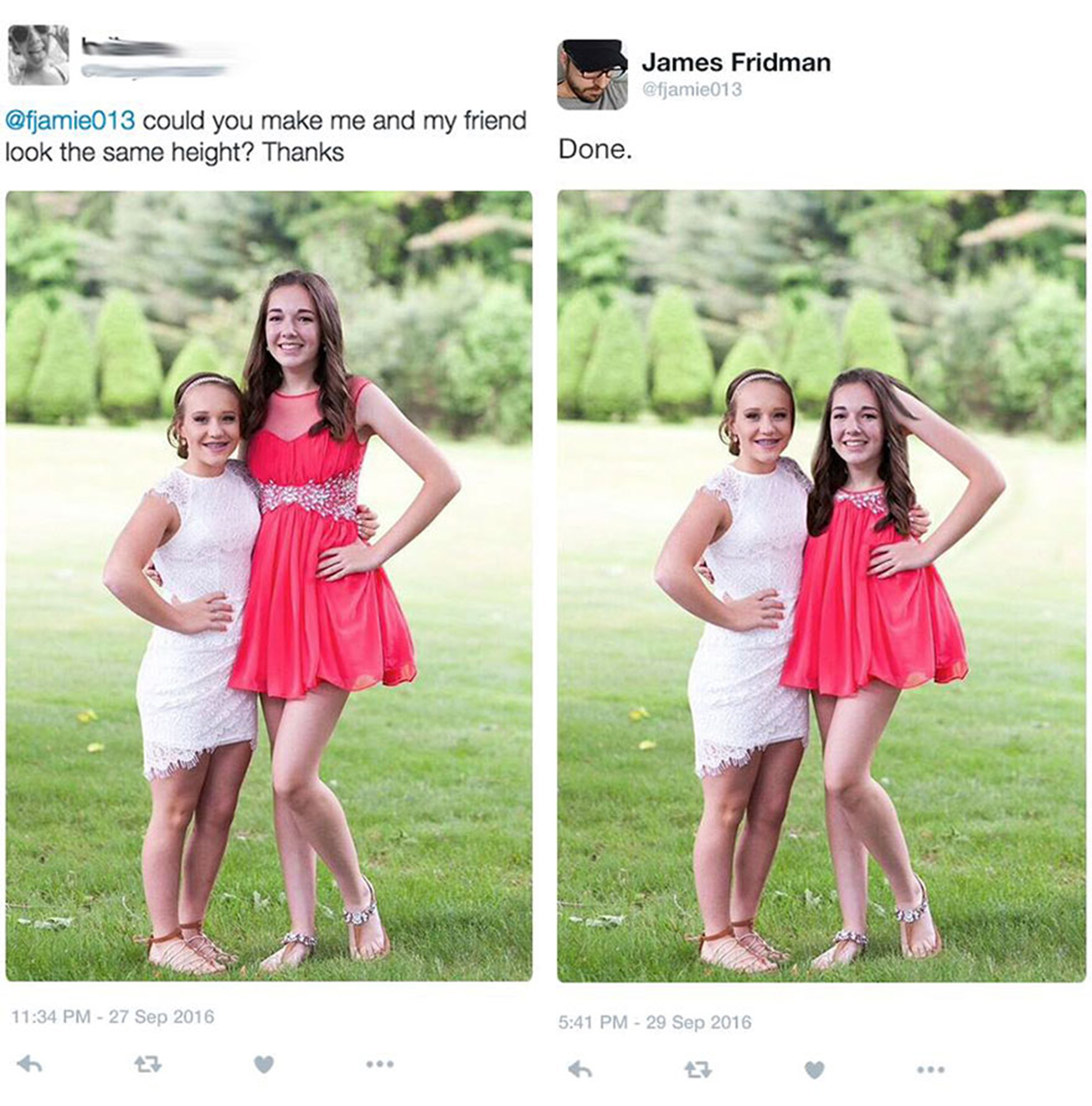 .
Well, now the brother is having a great time.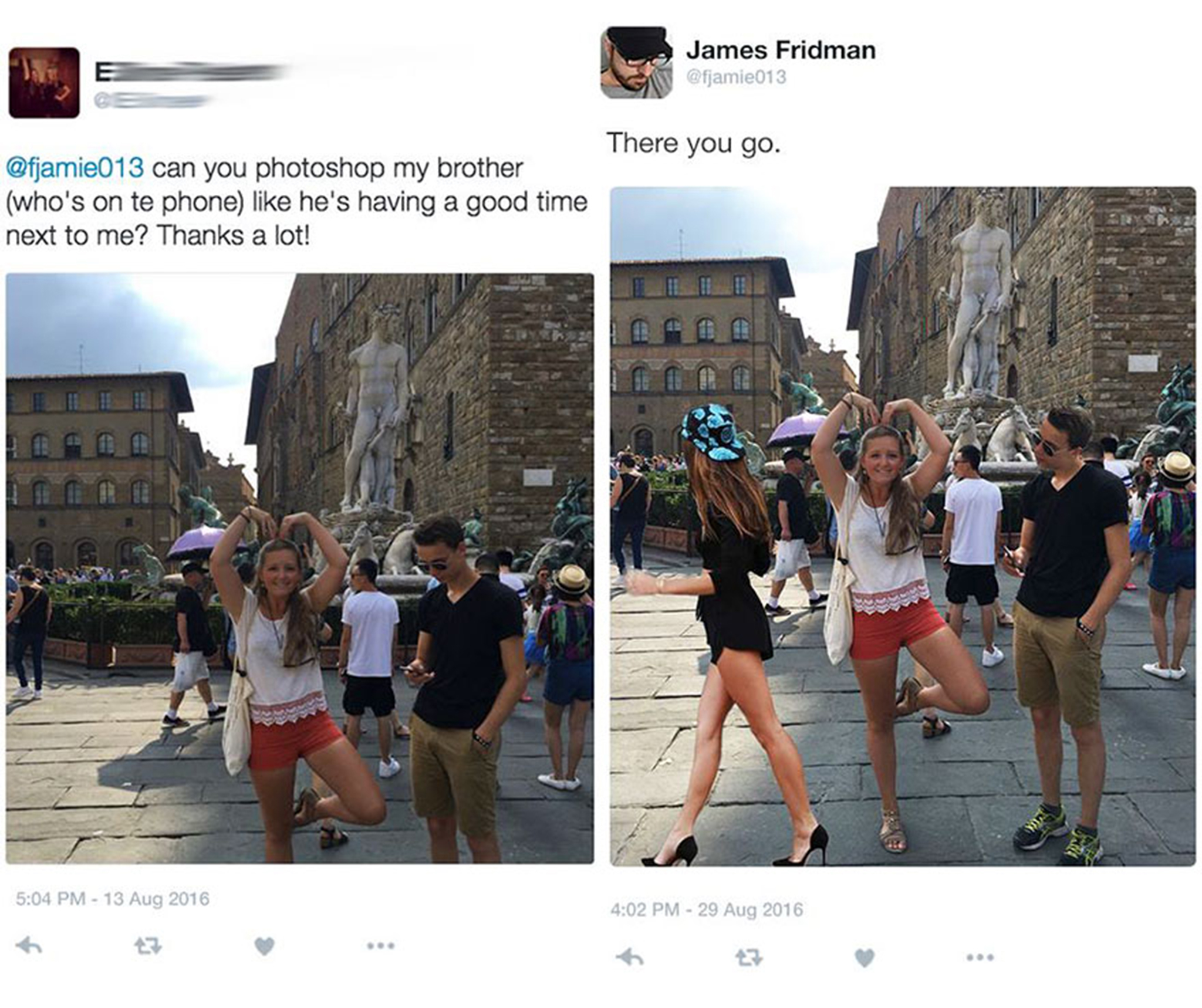 .
There is nothing much you can expect in a social life these days.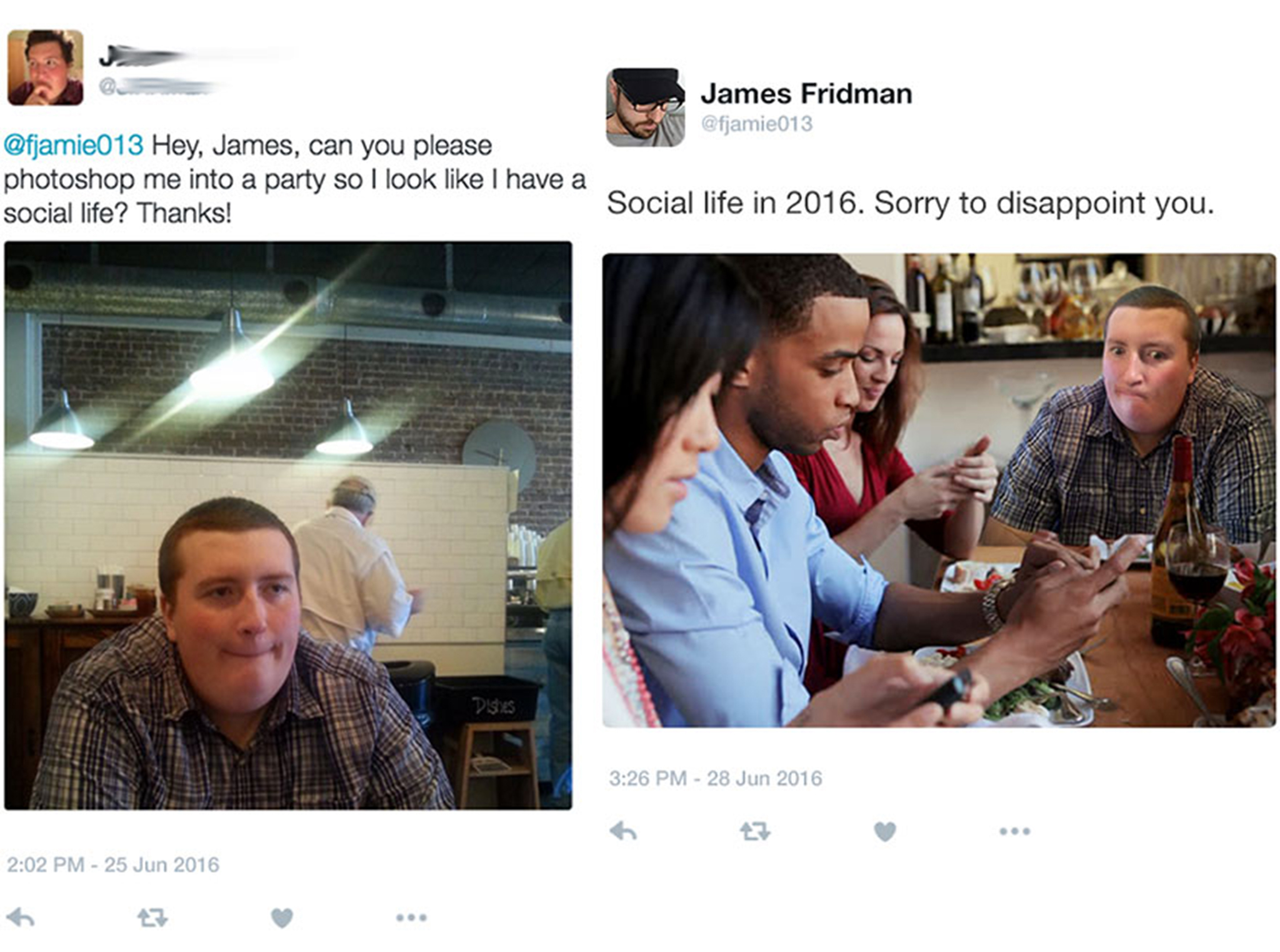 .
Now a moral advice to the girl.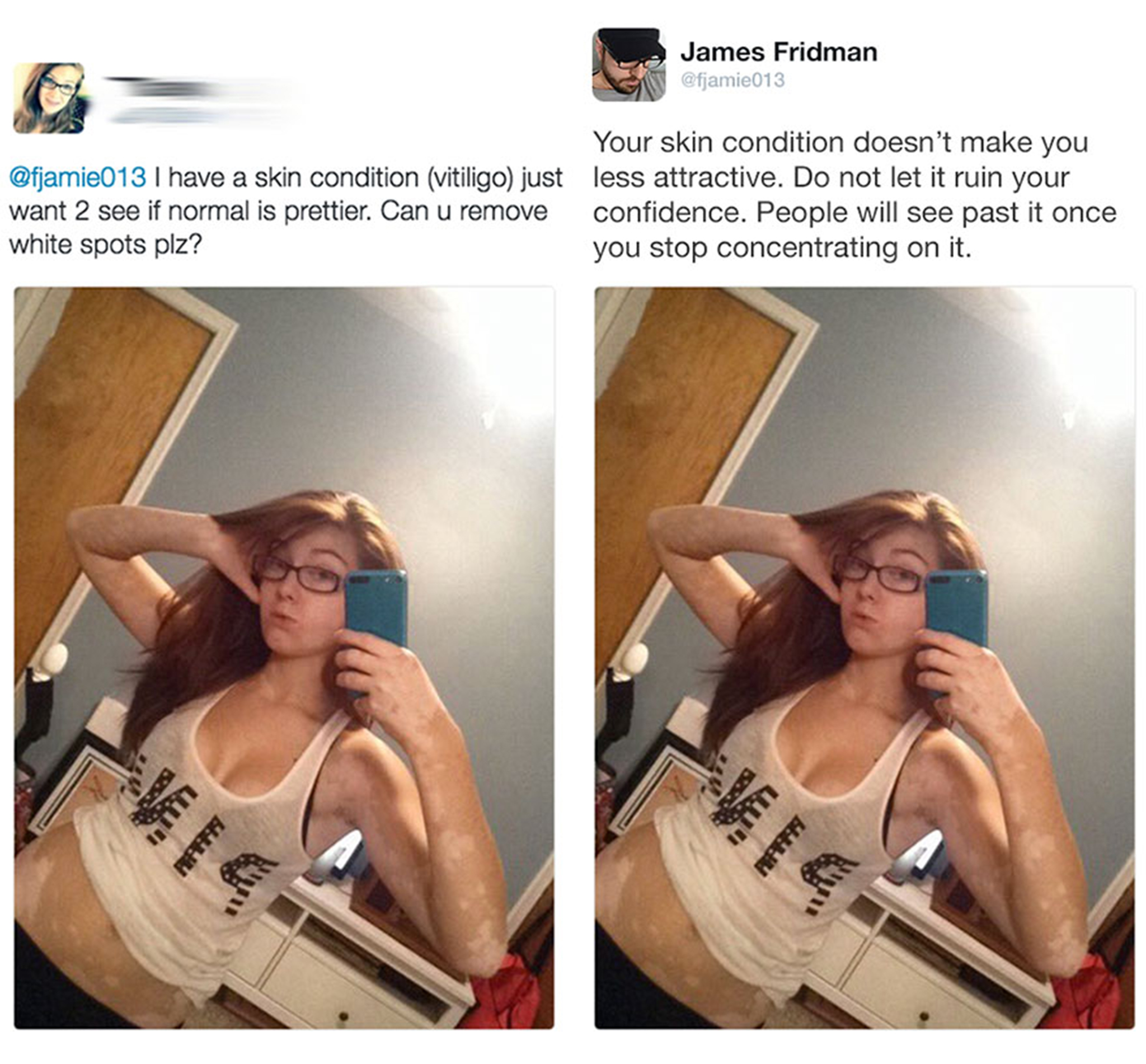 .
Trying to pretend in dangerous waters, is not cool!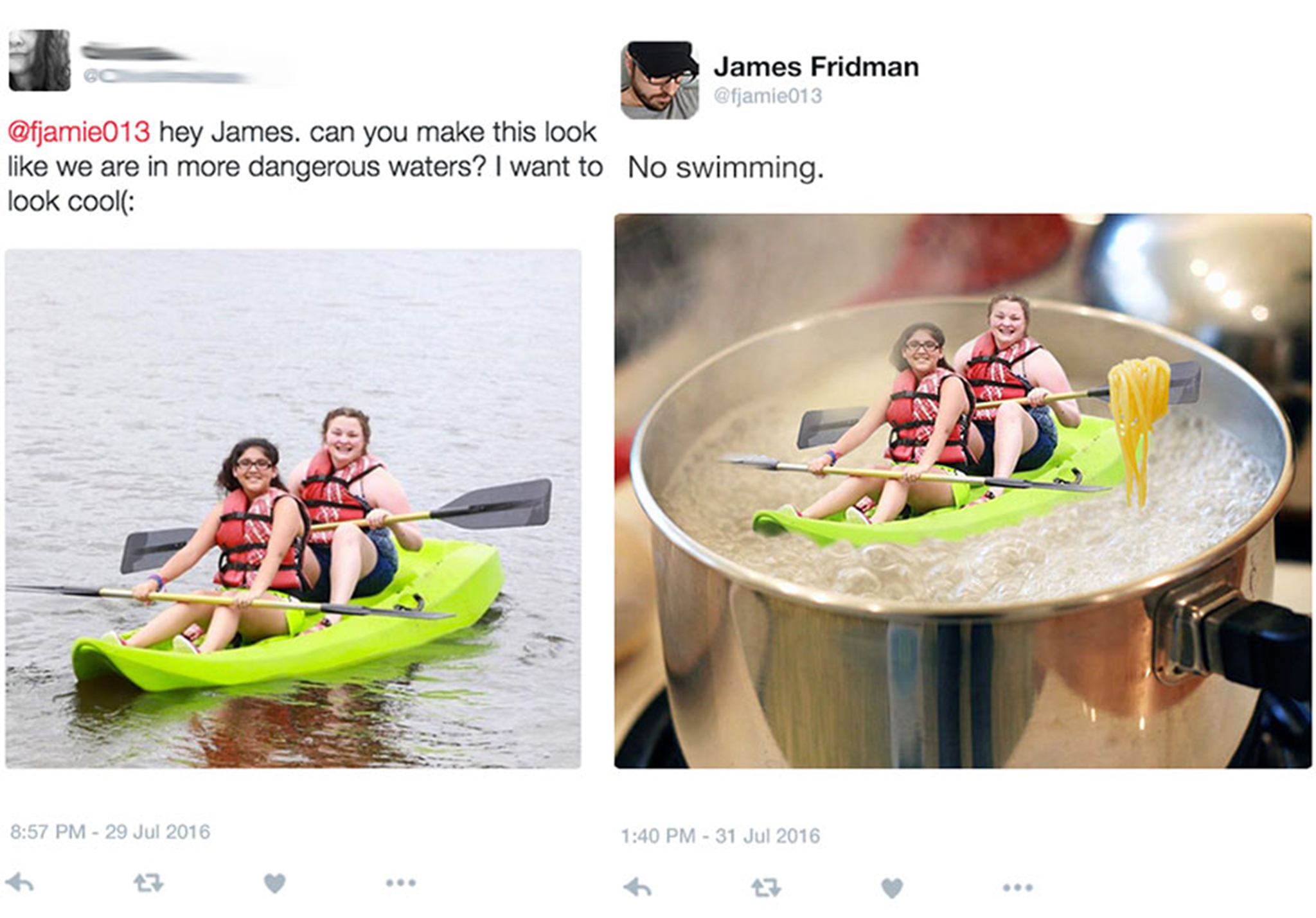 .