A mother would always love to dress up her daughter in latest trends and fashions and click pictures to create memories. Just like all other kids, for Stefani, a 3 year old girl, her mother Alya Chaglar is her best fashionista. Alya Chaglar has a unique way of dressing her daughter with use of forced perspective technology. Alya is an oil painter by profession and she uses different fruits, vegetables and flowers to create a dress like affect while clicking her daughter's pictures. The pictures are now breaking the internet as they mother daughter duo becomes a sensation on Instagram. Check out Stefani posing Alya's fascinating creations in her cute adorable style:
1. Green celery gown for the little princess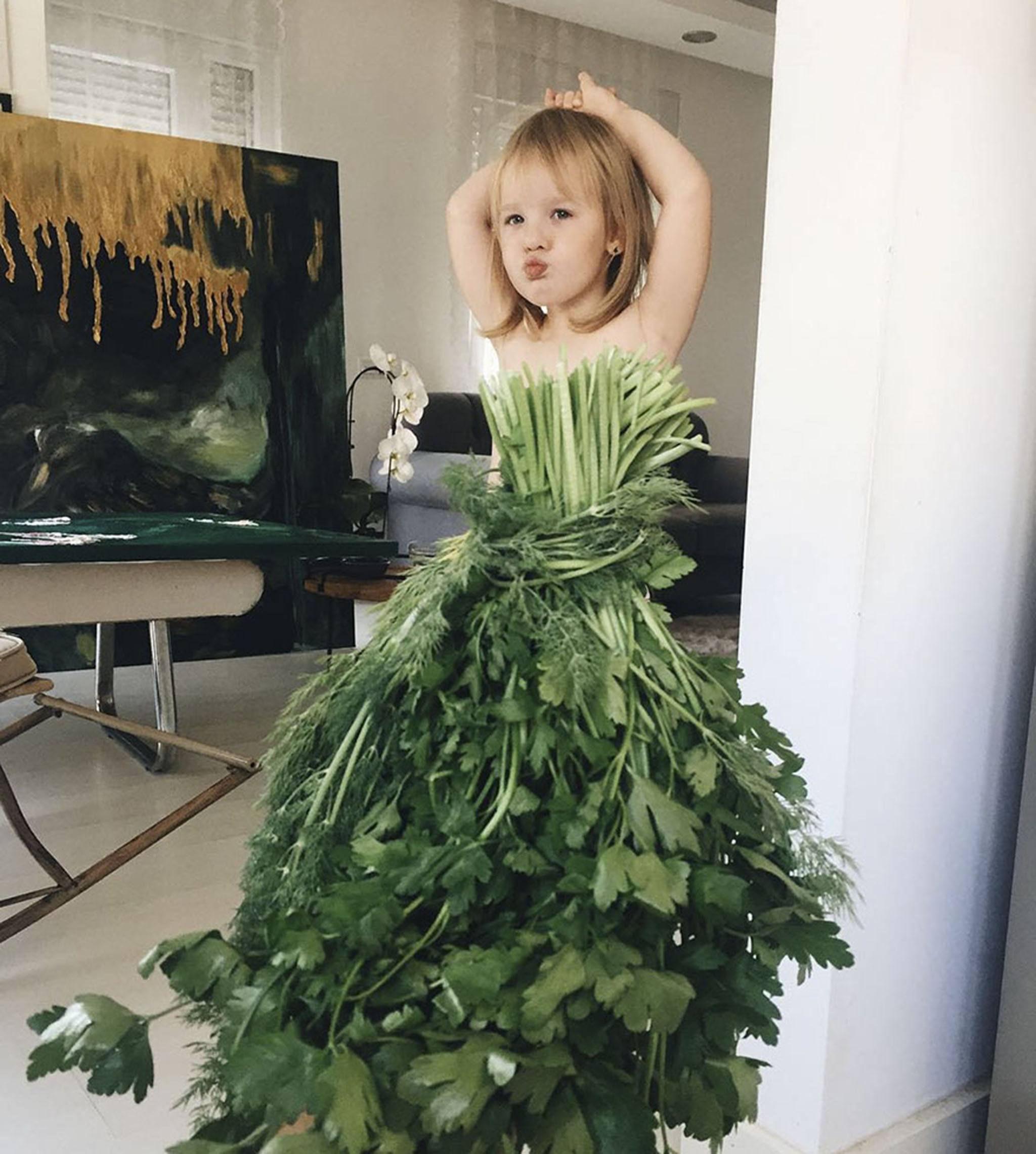 2. An Angel comes home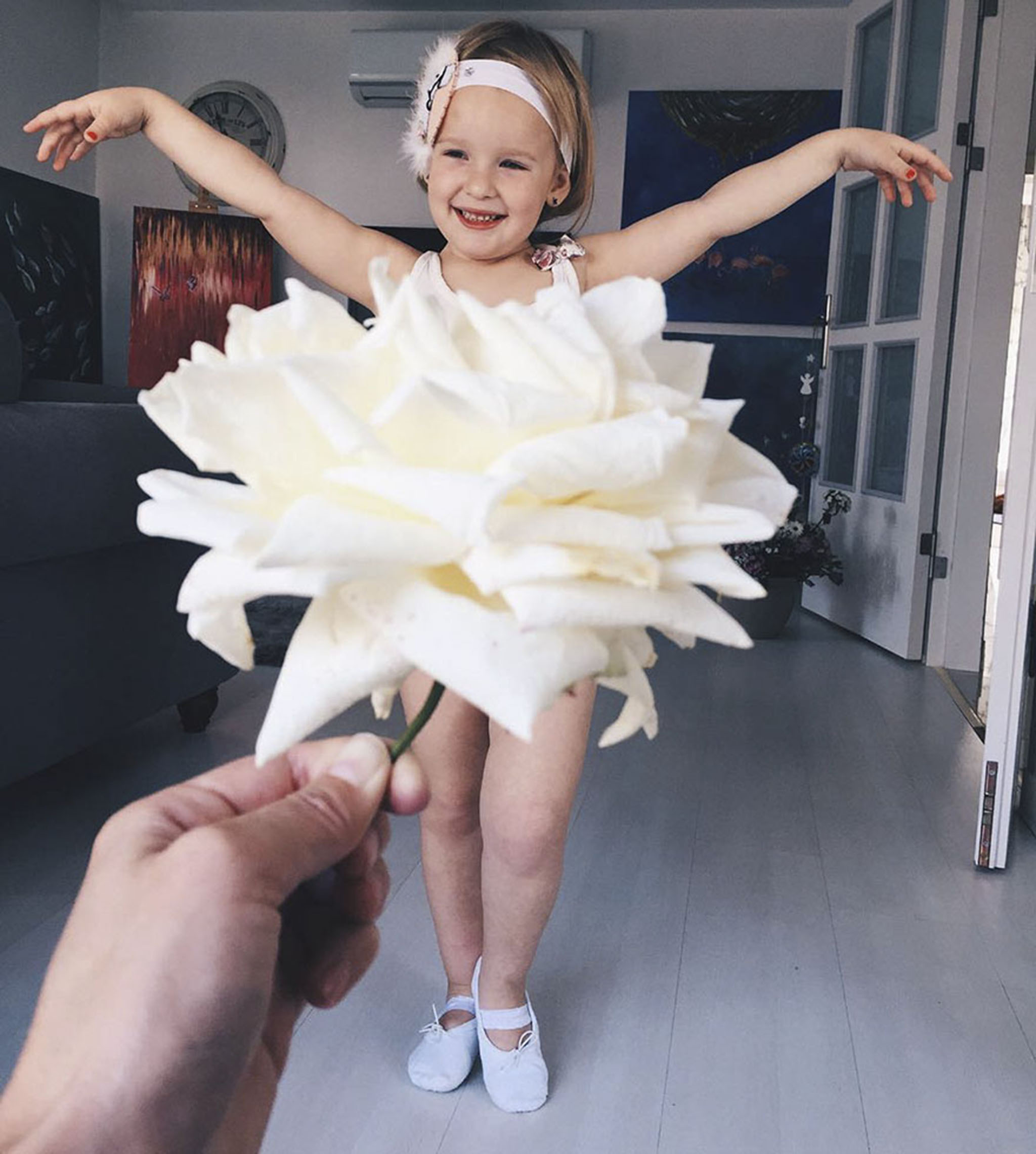 3. A rose ballerina dress makes Stefani all set for the stage.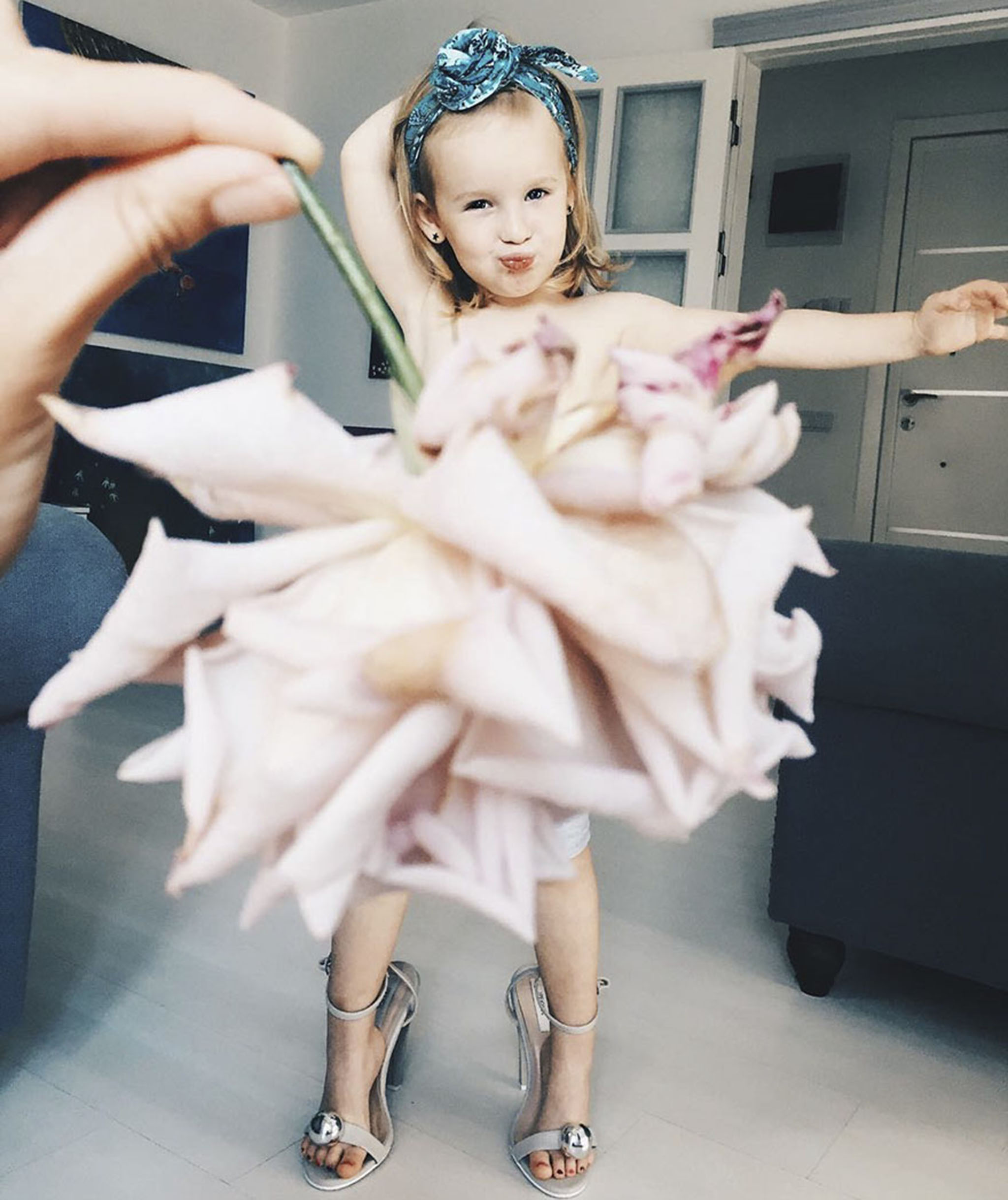 4. An elaborate bridesmaid dress is just perfect.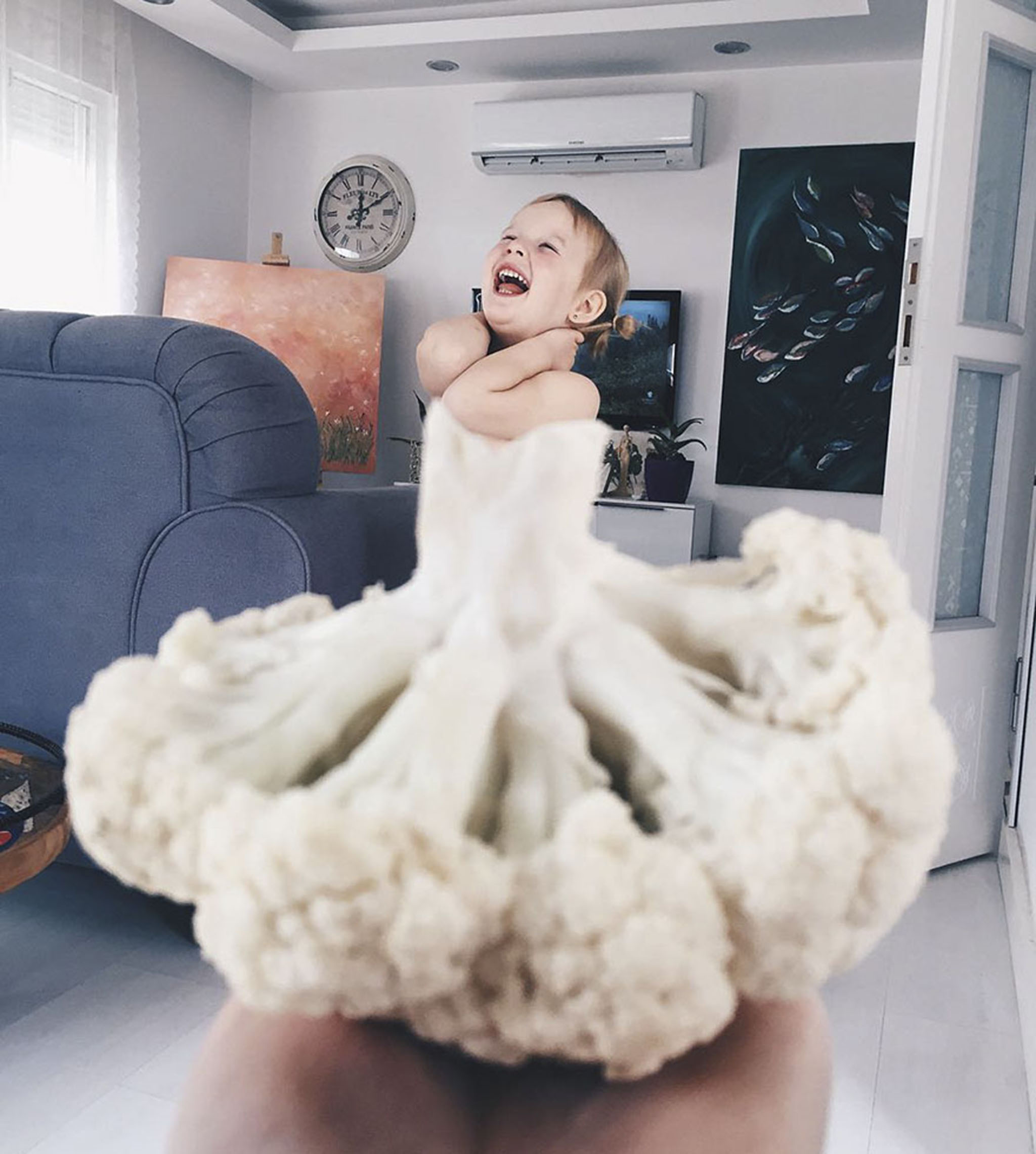 5. Time for some fruity summer fun.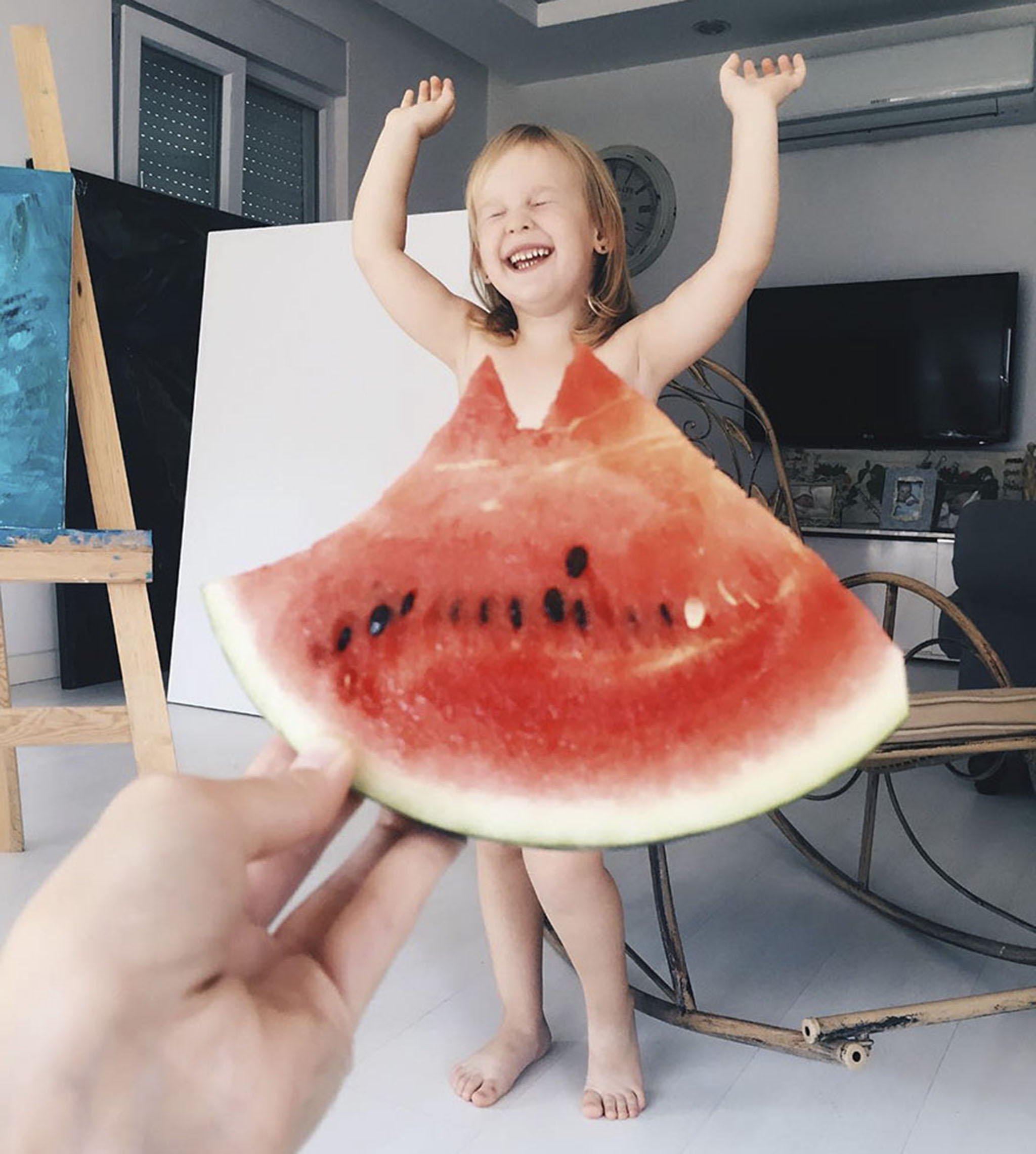 6. Gorgeous evening gown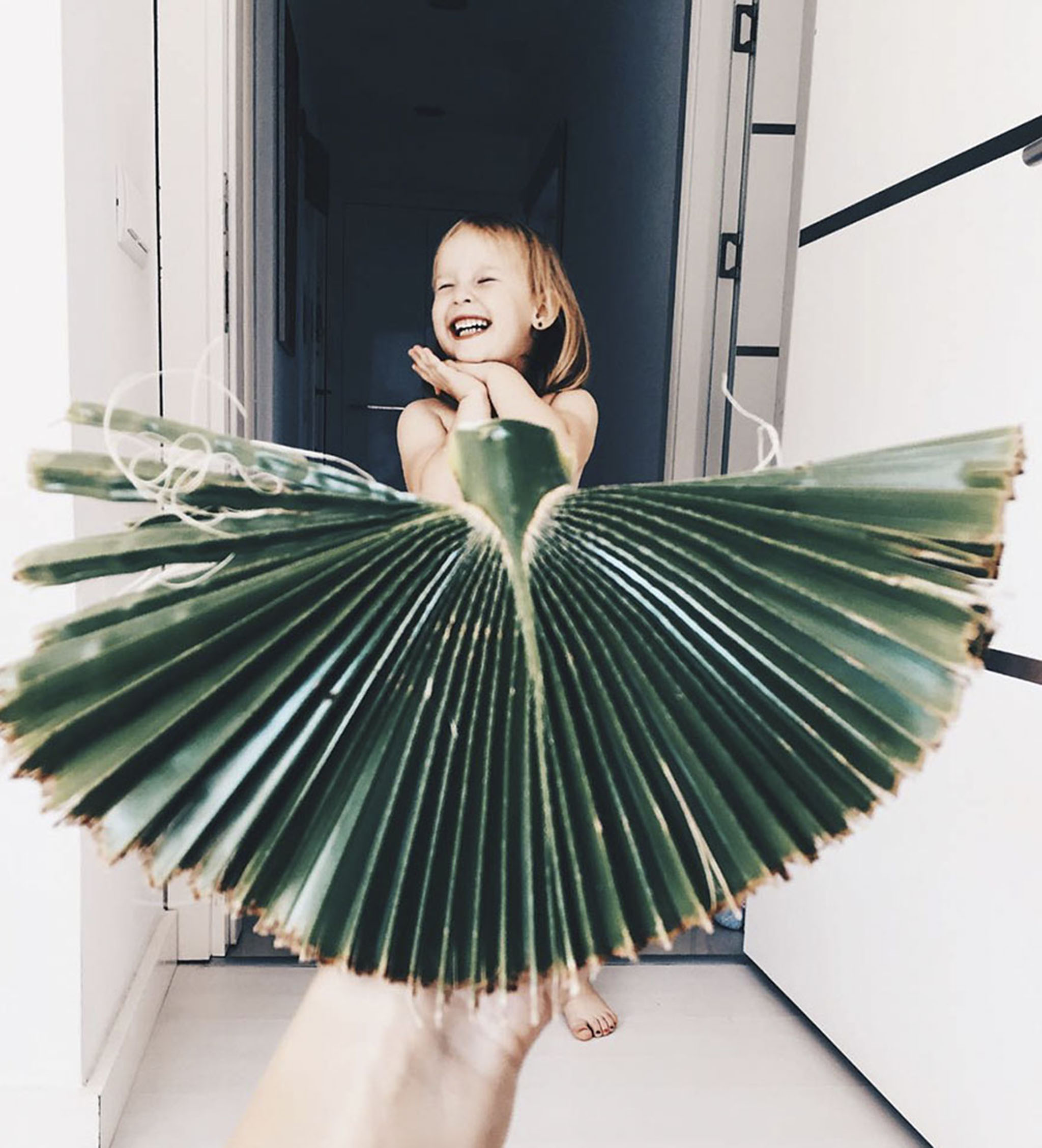 7. Look at her high heels, perfect stilettos.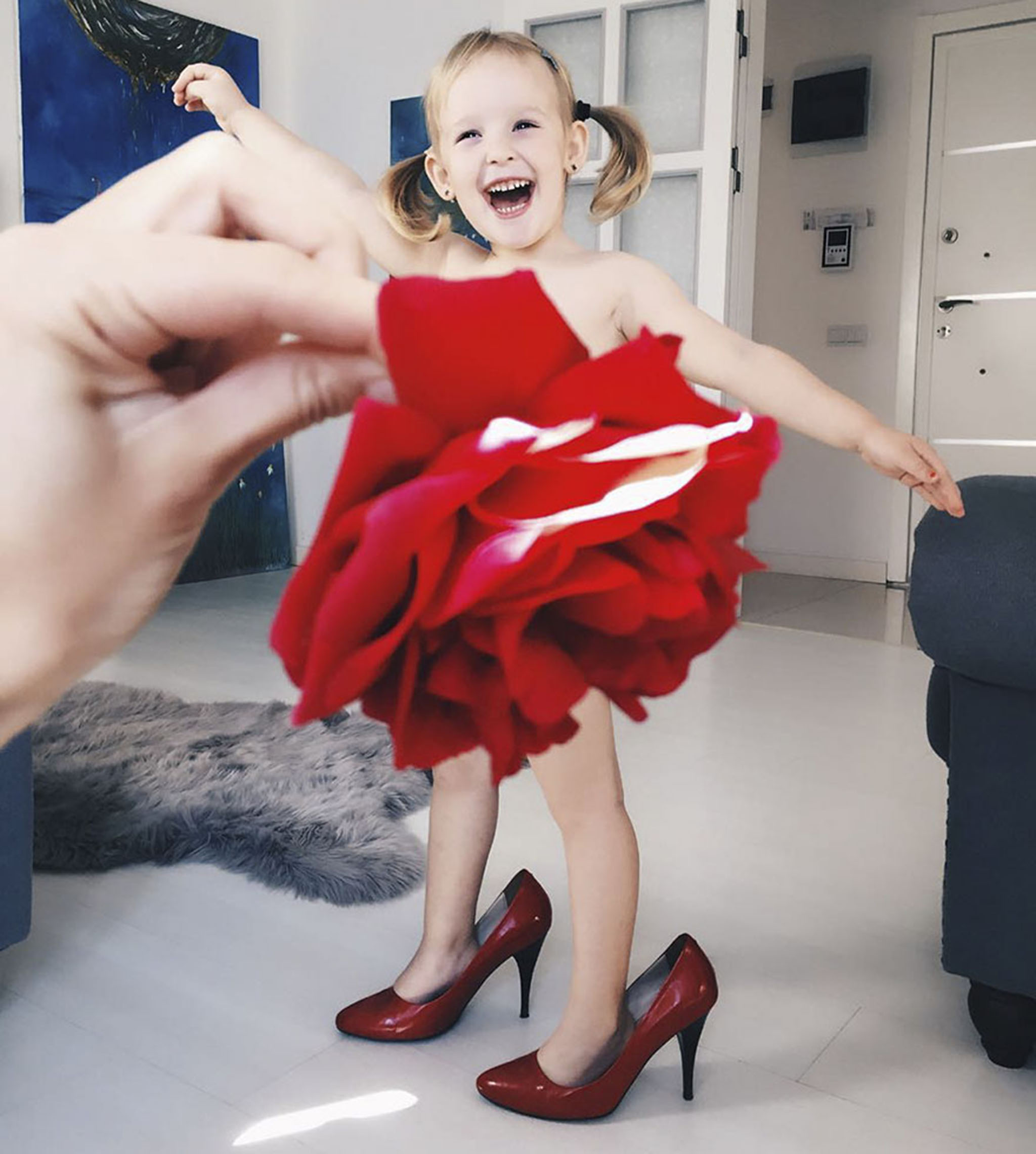 8. Redefining fashion, she loves it.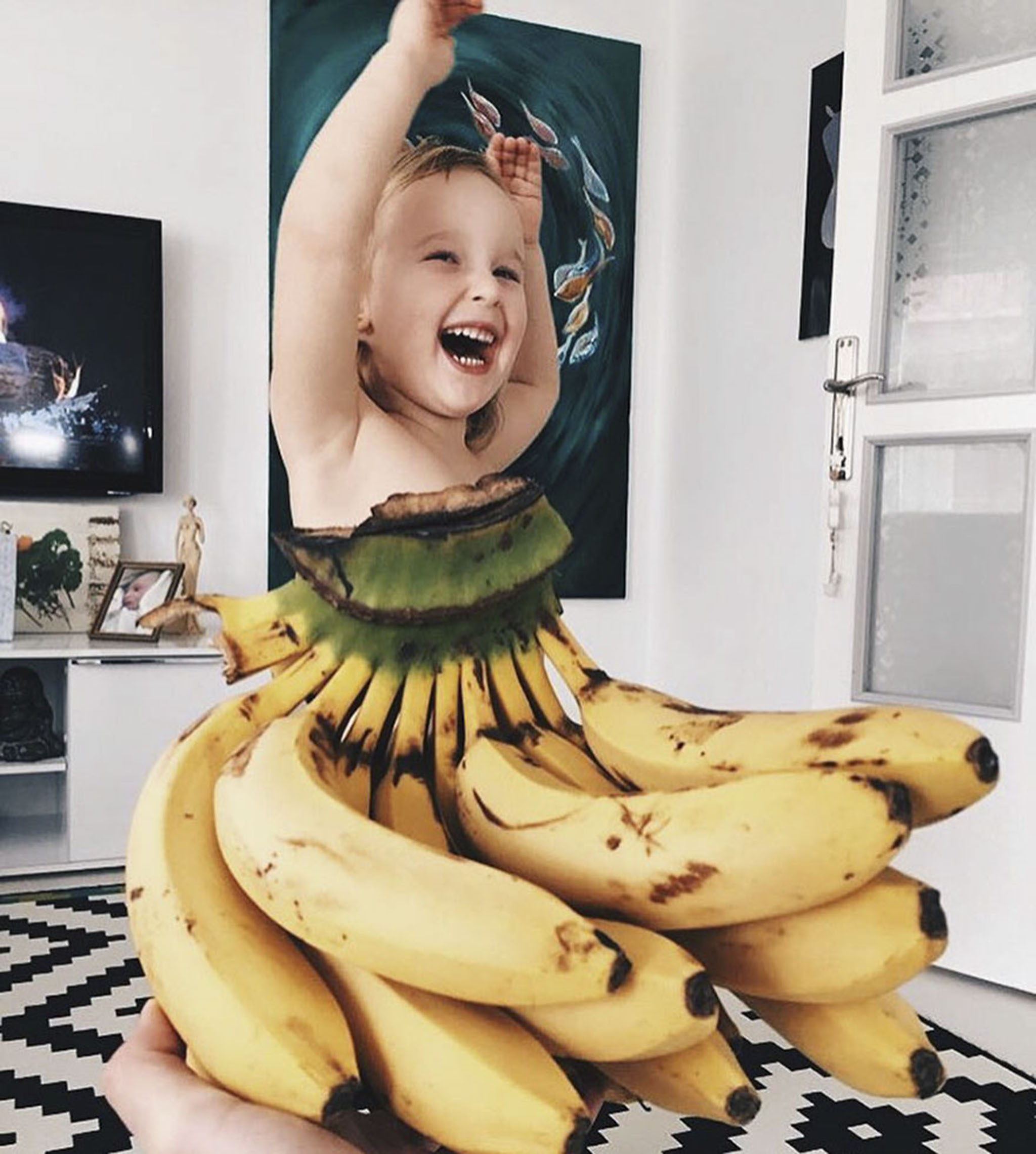 9. Ready to hit the beach.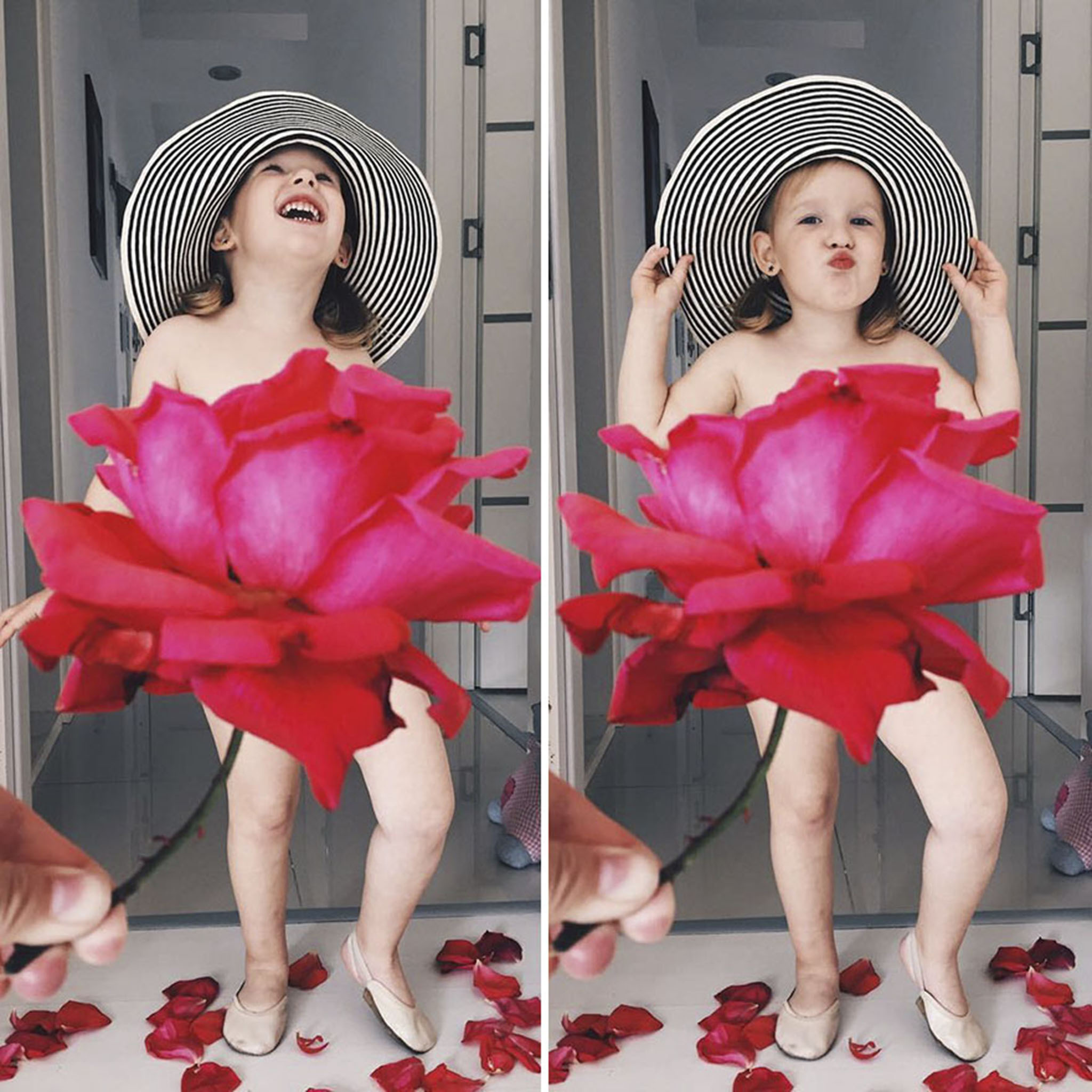 10. Perfect weekend dress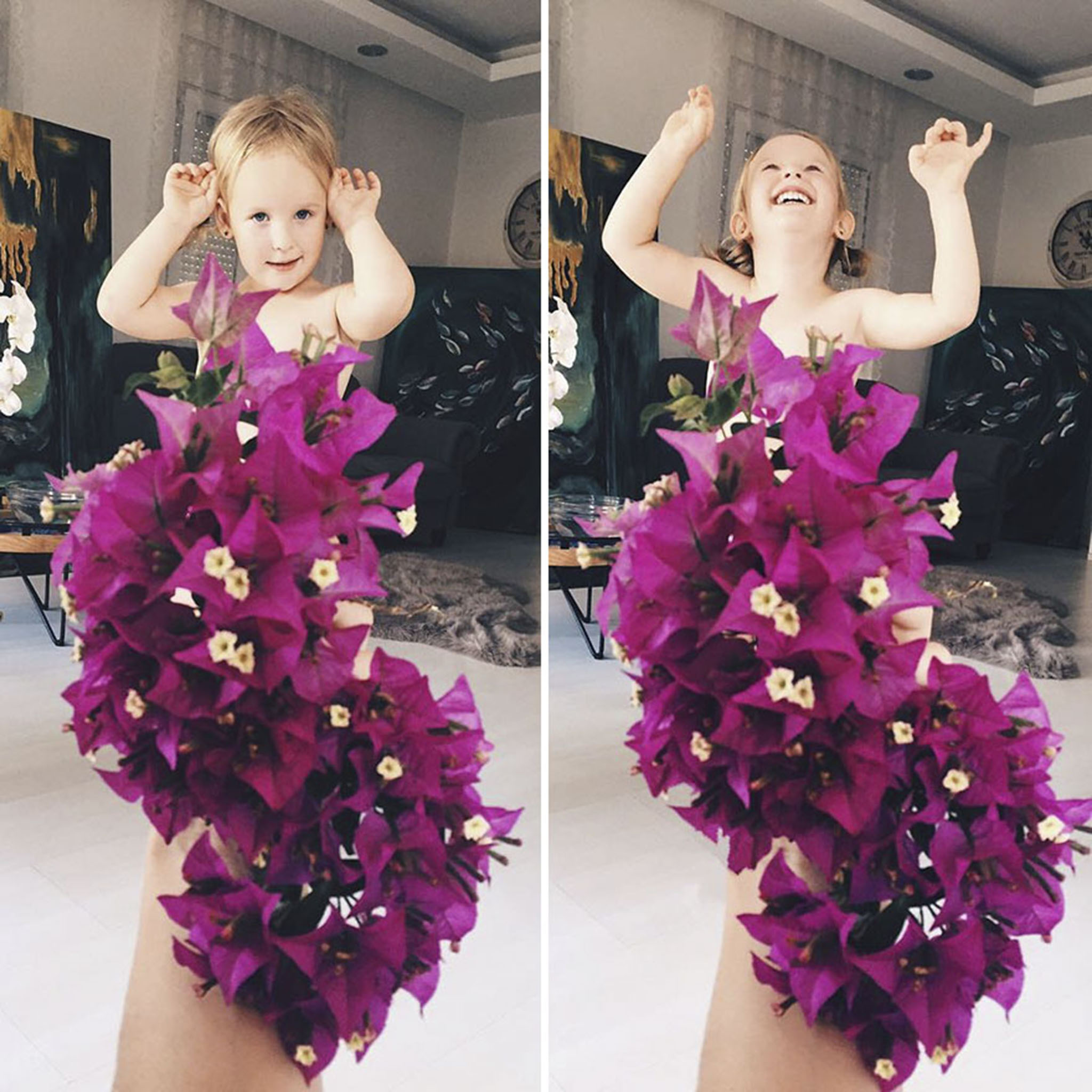 11. Precision at its best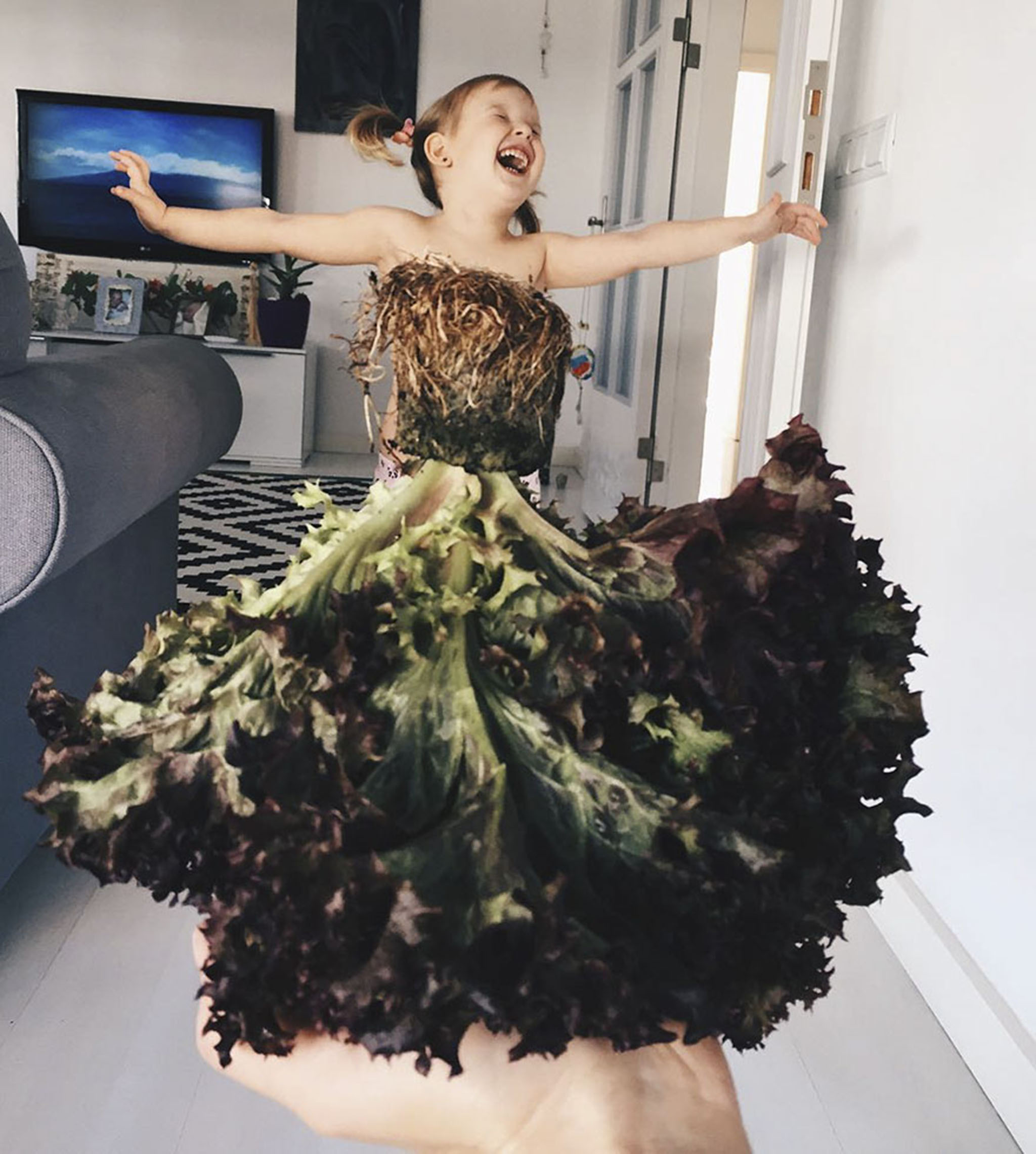 12. Floral bliss.