As you flip through bridal magazines and scroll through posts online, you are bound to notice these perfect brides smiling back. However, if you look closely, it isn't their size that shines back from those pictures, because there are stunning plus-size models out there too.
It isn't even just about the clothes or the bling. Rather it is because of their confidence and the effort it took to complete their look in such a way that it seems perfect for them. Let us help you find your own bridal spark with just a few friendly tips listed below. [caption id="attachment_9388" align="alignnone" width="1125"]
Image Via: Pexels[/caption] .
Exercise and diet to boost your self-confidence
Your groom-to-be chose you as you are. Your family and friends love you for you. So, exercise and dieting is something you should do for yourself. By doing regular cardio and strength exercise, you will enhance your health. In spite of the wedding mayhem, you will have more energy than before, and you will radiate with confidence. Starving yourself isn't good for anything, not for your mood and not for your body. Food is a source of energy, and while you work out you need good, quality fuel to burn. If you skip eating, your body will store the fat instead of using it. So instead, opt for a healthy, steady diet to make the exercise results more visible. .
Start the bridal look with your gown
Building your wedding look can be overwhelming at times, especially if you aren't sure where you should start from. The best place may be the focal point – your wedding gown. Though you might already have an idea of what kind of style you are going for, look at different possibilities as they might surprise you. Once you have found the 'one', you will have a sound inspiration for the whole look. It all depends on what kind of a princess you want to be on your big day.
Are you the one from a fairy tale with a ballroom gown? Or perhaps you prefer the bohemian style? The modern trends can also have interesting twists to them, but you will have to find the one that speaks to you. [caption id="attachment_9389" align="alignnone" width="1125"]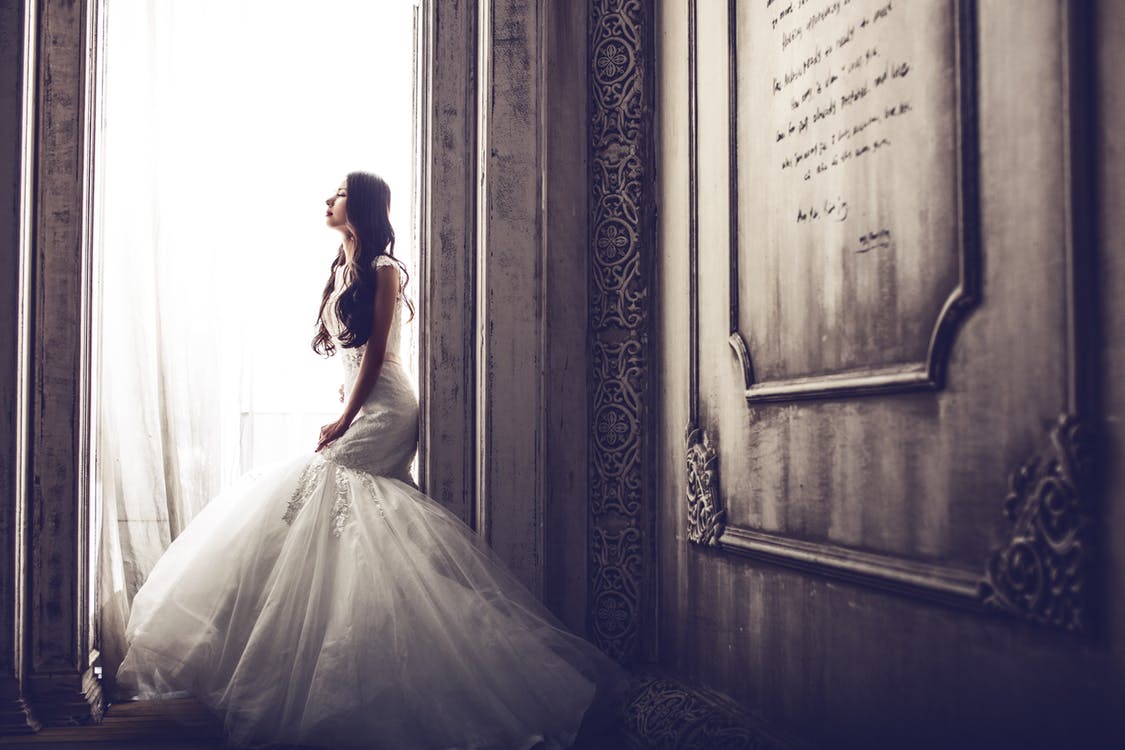 Image Via: Pexels[/caption] .
Choose the right hairstyle and makeup
Once you find your gown, the rest seems to fall into its place. Though the dress may not exactly dictate the rest of the look, it influences it.
If you are opting for a vintage style dress, then a period-style hairstyle might be the right look. For a more romantic, chick look you can opt for a loose bun or even braids. You can top it off with small flower hair pieces instead of rhinestones, for a more nature-inspired look. Your make up should be there to complement your best features and mask what doesn't need to be seen. Most brides go for a natural foundation in terms of color scheme, like earth tones and rosy shades. However, you can add a bit of drama by opting for the best eyelash extensions brand or by coloring your lips red. To be sure that the hairstyle and make-up you want on your wedding day looks exactly as you imagined it, try scheduling a trial first.
This way you can see if you need to change something and your hairstylist and your make-up artist will know what to deliver when the day comes. .
Complete the look with shoes and accessories
To tie it all together, the gown, the hair and the make-up, you ought to find the right shoes and the right accessories. Use the rest of your look to find the right shoe style, but also keep in mind that your shoes need to correspond with your wedding. If the wedding is on the beach or if you intend to be on your feet all day long, then super high heels make little sense.
However, whichever model or brand you go for, make sure that you walk in them a bit before the big day to make sure they really fit. Accessories also depend on the overall look and they should complement it and make it more individual and unique. The best way is not to use too many of them. Small shiny earrings and a tasteful tiara can complete your princess look. For a softer, dreamier look, choose a pastel-colored belt or a bucket of colorful, wild-looking flowers. Find your inner bride and enjoy your special day to the fullest extent. Combat the stress of wedding planning with feeding right and working out. As you feel stronger, you will beam with confidence. Though the chase to find the right dress and choose the right hairstyle and accessories, or book the wedding transportation like Limo Find are difficult at times, it will prove to be worth it once you shine like a princess as you say 'I do'..