In the world of handbags, Michael Kors is a popular brand that is known for its quality, attention to detail and style. The brand has surpassed all the other brands as they take pride in crafting each of their handbags magnificently. The brand has become "every woman's desire to have one" and this is why many counterfeiters are reproducing fake handbags with same brand name and filling up the shelves in the market. Although original Michael Kors bag cost $300 and a fake is remarkably down priced at $ 30, women are often tempted and get lured to buy the fake bag only to realize that they have made a wrong purchase. Here we are giving few hints which will guide you on how you can identify an original Michael Kors bag :
1. Logo of Michael Kors bag is perfectly aligned and slightly pushed into leather. You will notice on fake handbag, the logo is not aligned.

2. The texture in Michael Kors bag is denser with a criss cross or a diagonal pattern. The design is created in calf leather through machine stamping. Fake Michael Kors bag is made with artificial or PU leather with a soft and floppy texture.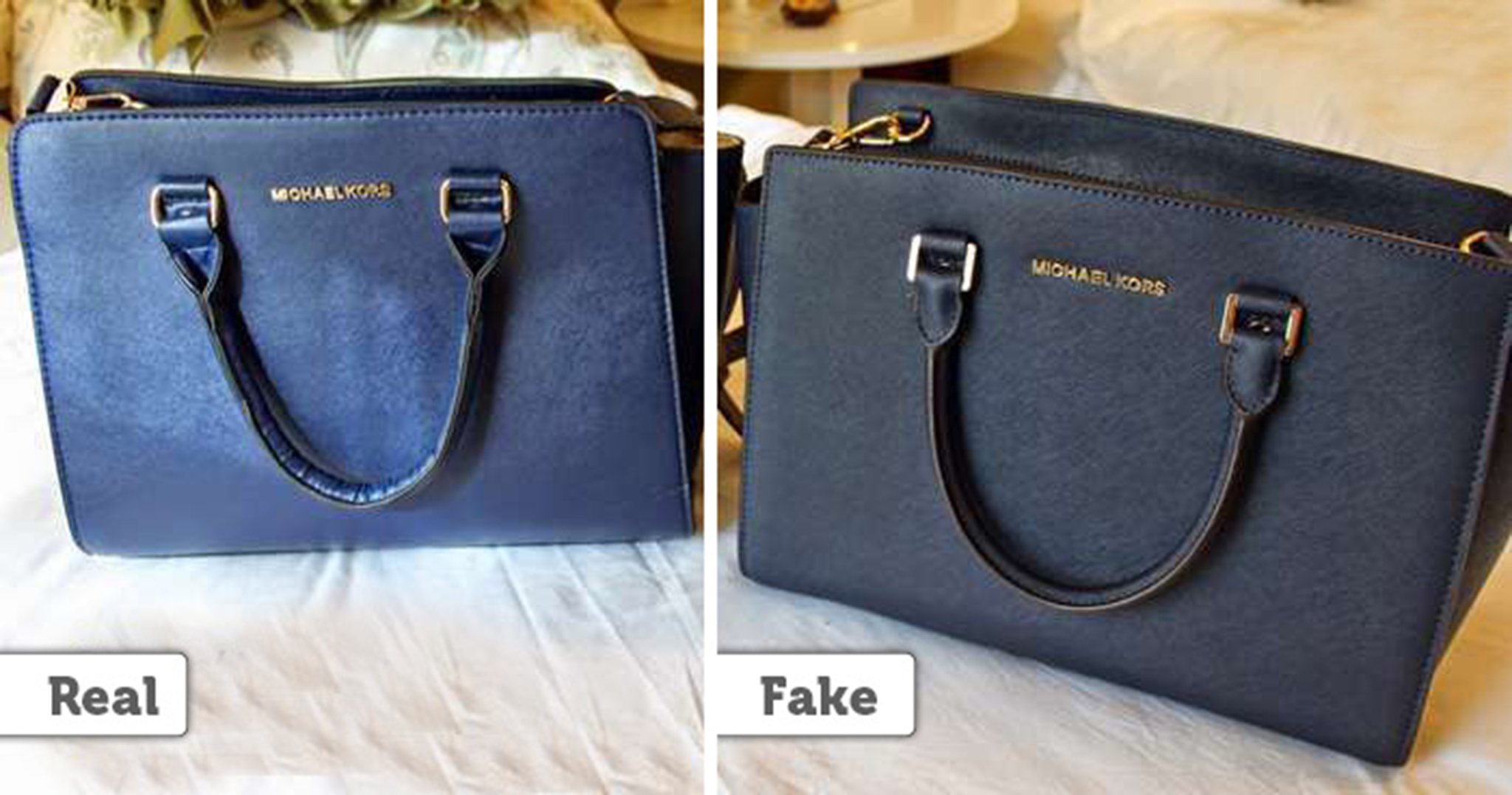 3. The handles of real Michael Kors bag are stiff and tight. Contrary to this a fake MK bag would have soft, foam filled, flimsy handles.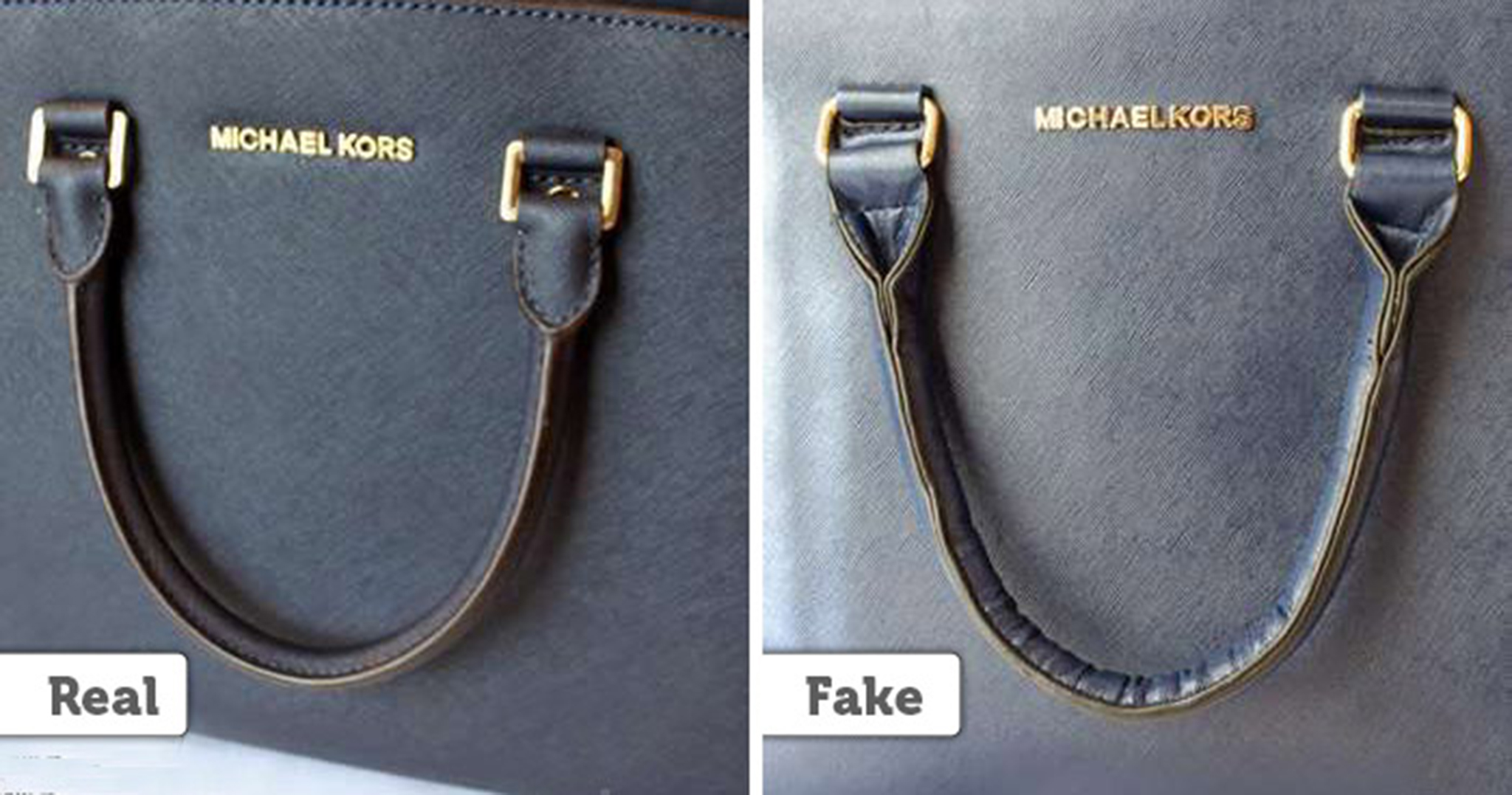 4. A fake MK bag will have more space between its sides while the real MK bag has lesser space on sides.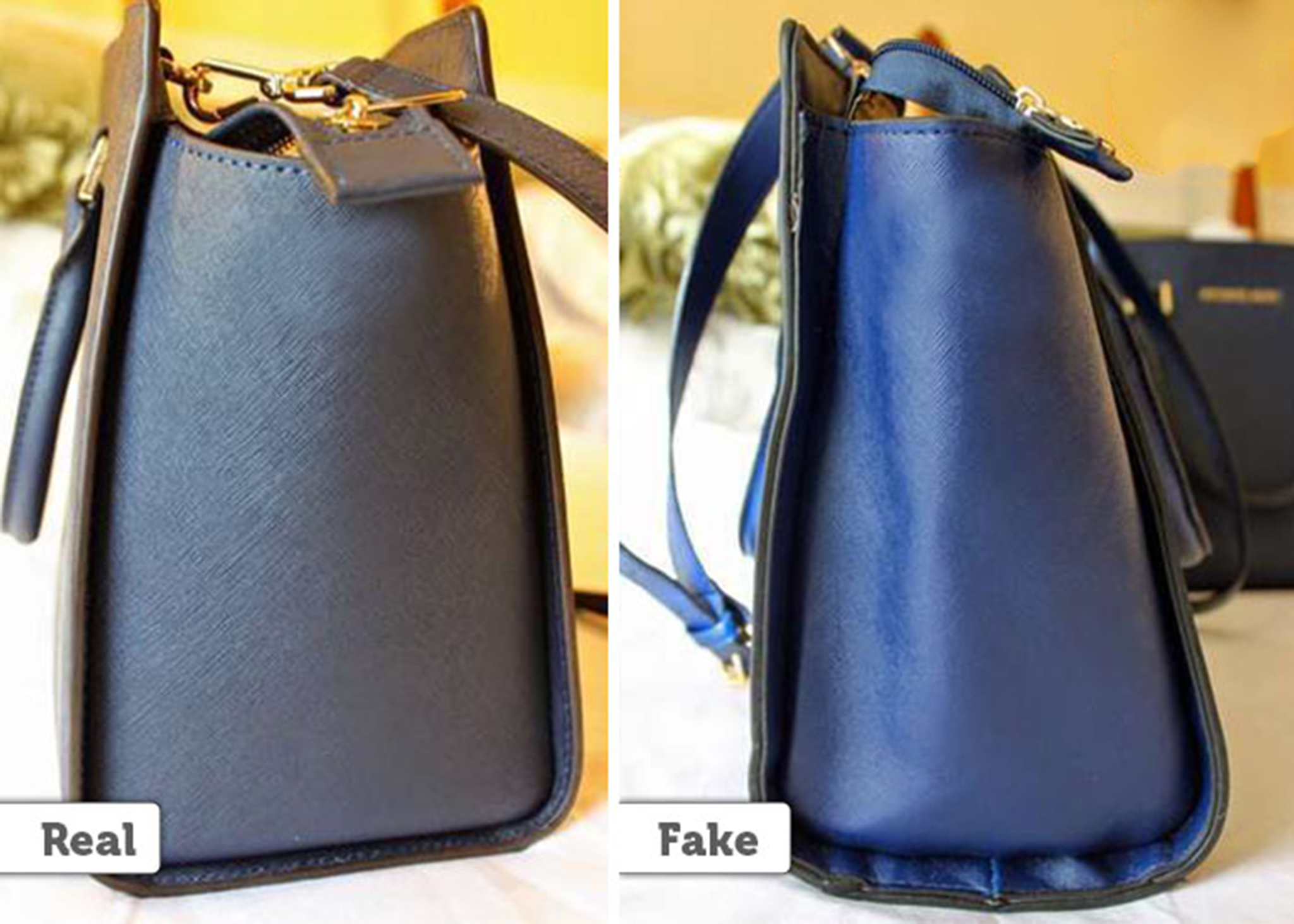 5. Zippers and fasteners of MK bag are of brass. In fake MK bags you will find zippers and fasteners have metallic finish.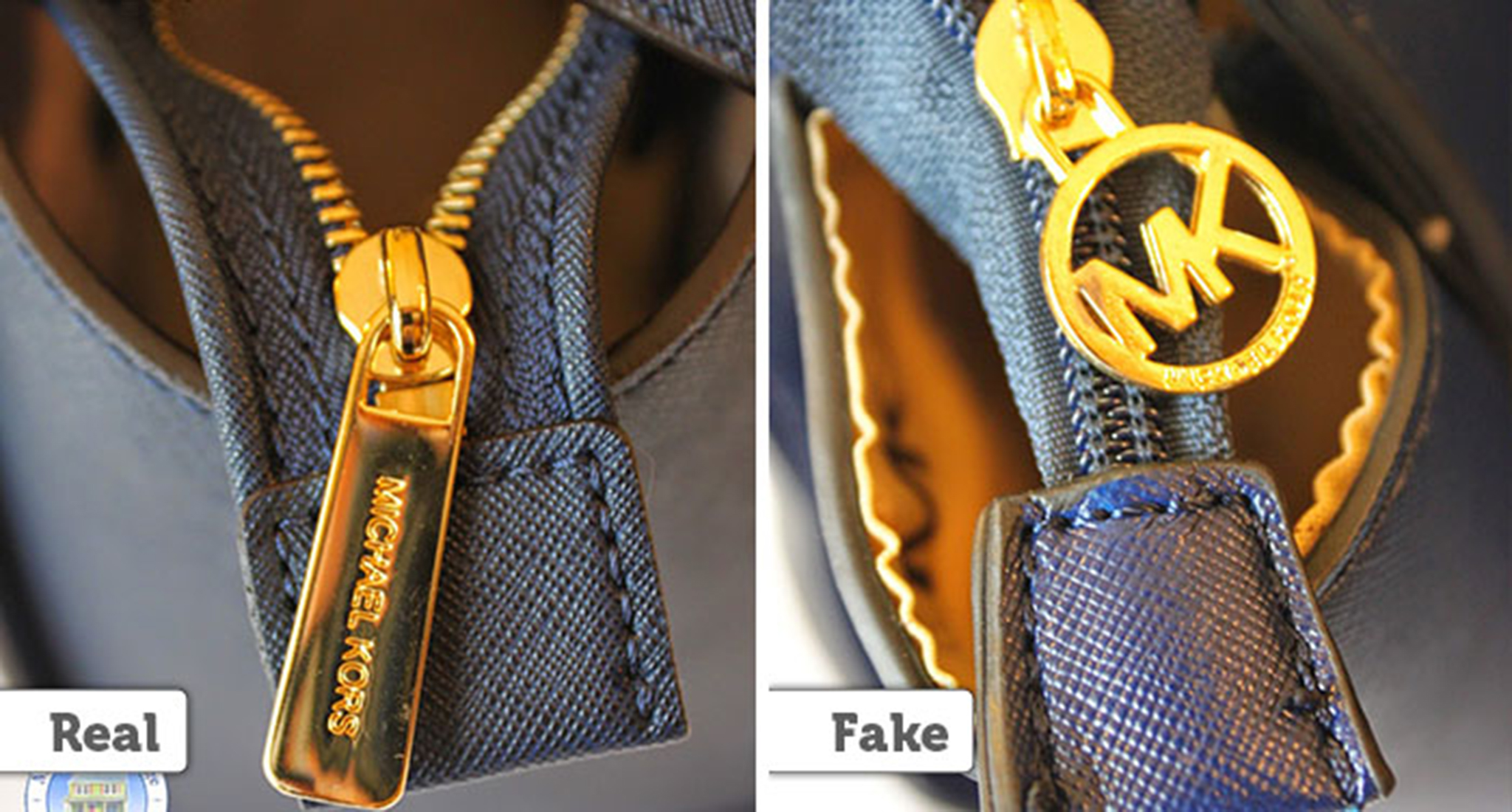 6. The MK pattern in the inside material is followed in same pattern and in one direction in the real MK bag, however in fake bags MK is written in all directions.