.
Making the most of your free time is very important. After all, if you were just sitting around doing nothing, then chances are life would get rather boring after a while.
This is why when you have free time you should try to be active and make memories. One of the best ways to do this is to get out with friends or family. Doing something that is fun and memorable cannot be beaten and should be done as often as possible.
.
For a lot of people however, there is a headache that comes with going on a day out. What will you wear? For days like this, there isn't exactly a dress code that has to be followed. However, you don't want to wear something that is inappropriate either.
.
If you want to avoid dressing poorly for a day out, then here are some tips you should consider.
.
How To Dress For Hiking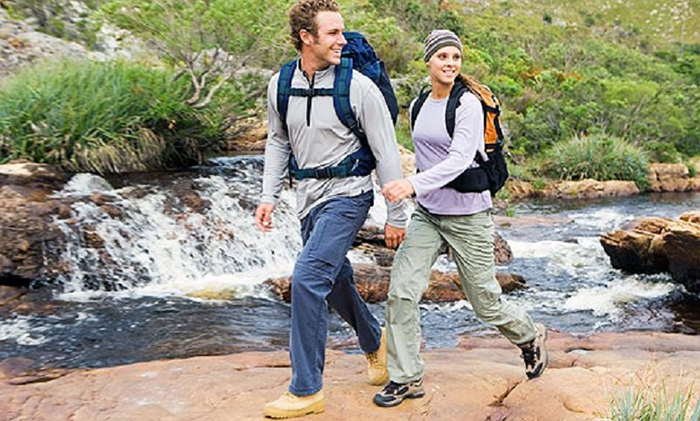 If you dress the wrong way for a hike, you could end up landing yourself in a lot of trouble. First of all, making sure that you wear hiking boots or shoes suitable for such an activity is essential. If you wear inappropriate shoes then you increase the chances of slipping and getting injured.
.
As well as this, you are also going to want to dress plenty warm. Even if you aren't feeling the cold at the foot of the hike, you are going to be travelling upwards meaning it will get colder as you go higher.
.
Finally, dress in something that is comfortable and not restrictive. The last thing you need is for your clothes to be causing you issues on the hike.
.
How to Dress for a Day at the Beach
.
Going to the beach is a great way to spend the day. Fresh air, the sea, it all makes for a wonderful experience.
However, not dressing the way that you should could put a major dampener on the day. So what should you wear? It is worth noting that it is often considerably colder and more windy on the beach due to exposure.
.
With this considered, you might want to bring a windbreaker jacket. It can also get quite messy when on the beach, especially if you are going swimming. Bringing a spare set of clothes could be a good idea. Finally, wearing your trainers to the beach could ruin them. This is why you might want to check out some beach shoes women can use to make it as enjoyable as possible.
.
How to Dress for a Sports Game
.
If you do not regularly attend sports games, then you might have trouble figuring out what to wear. The best way to be safe about it is to go smart casual. A pair of jeans and a t-shirt is usually the most common outfit choice for games.
.
If you have a jersey of the team you are supporting, you should of course wear that.
As well as this, you could also incorporate a matchday scarf into your outfit for the day.
.