Your hair is an important part of your everyday beauty routine. You love to try on new hairstyles every now and then. But then there are days when just don't have time to style your hair. You instead end up tying your hair in simple ponytail or a braid. In this post we are giving you 10 hairstyles that you can make even when you are in a hurry. These hairstyles will give you a glamorous look and will be ready in matter of minutes, keep scrolling:
1. The Grown Up Half Up-Half Down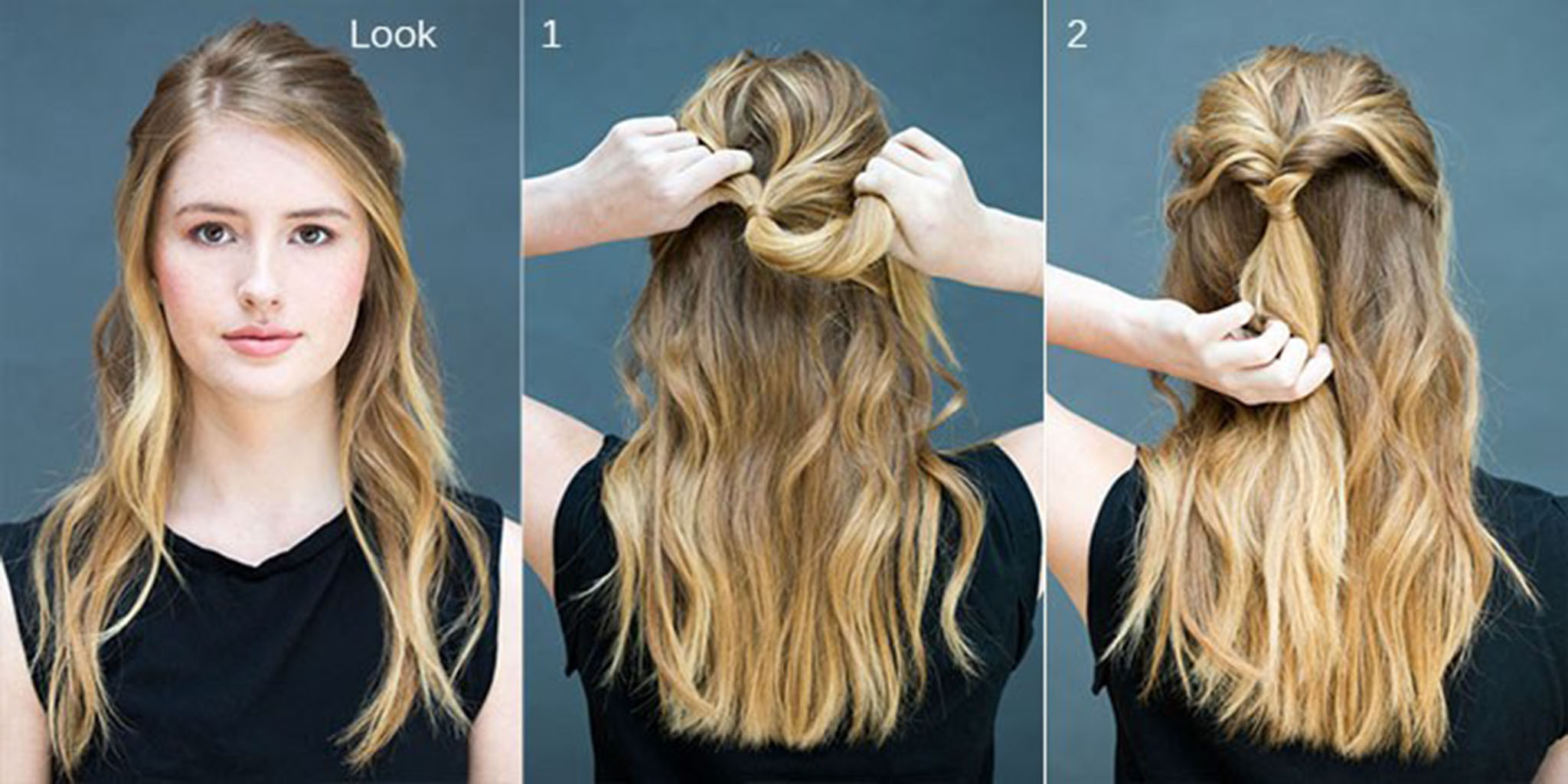 Create a half up half down style with your hair and secure it with hair elastic. Using your fingers create a hole above the elastic and loop your ponytail through it.
2. Hair Headband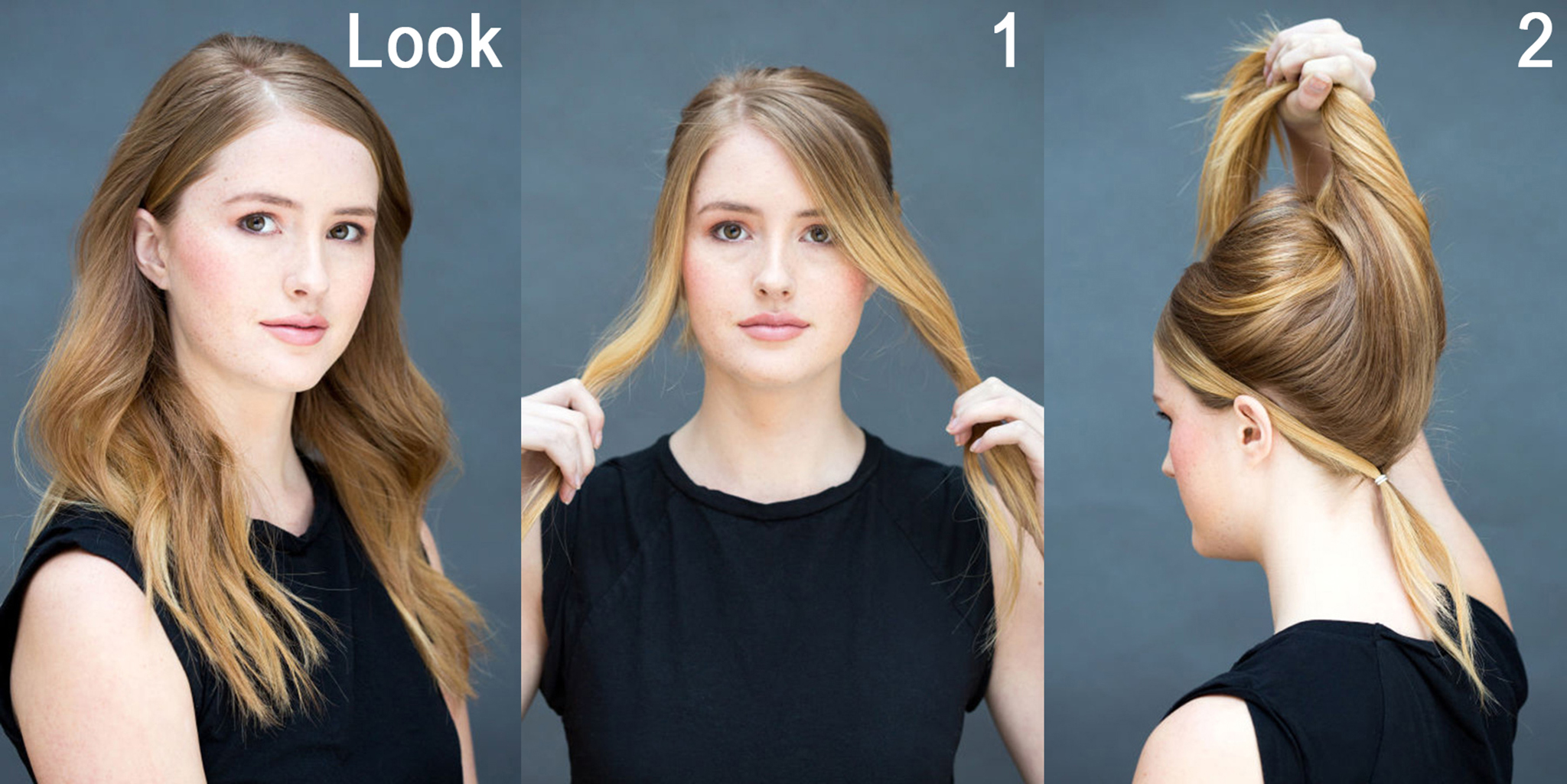 If you have framing frizzy hairs in front then style is perfect for you. Take the hair in front section and separate from the back hair. Form a ponytail at the back hair and hold the pony upwards. Secure the framing hair at the nape of your neck and bring the pony down to fall over the framing hair band.
3. Reversed French Twist Ponytail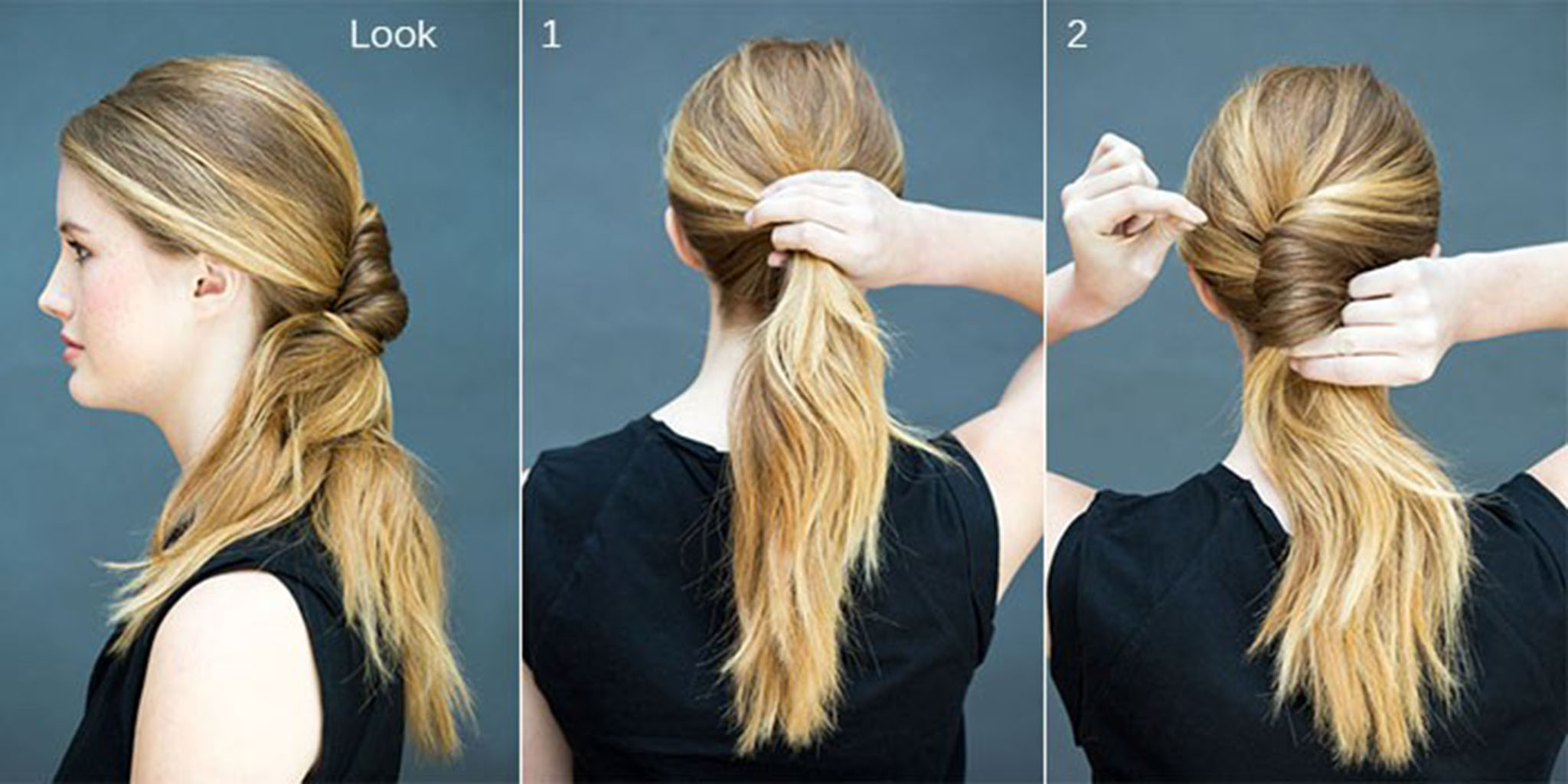 Crate a polished look with a modern chignon and a low ponytail. Brush your hair and create a low ponytail. Twist your ponytail to form a chignon and secure the look with several bobby pins.
4. Knotted Low Bun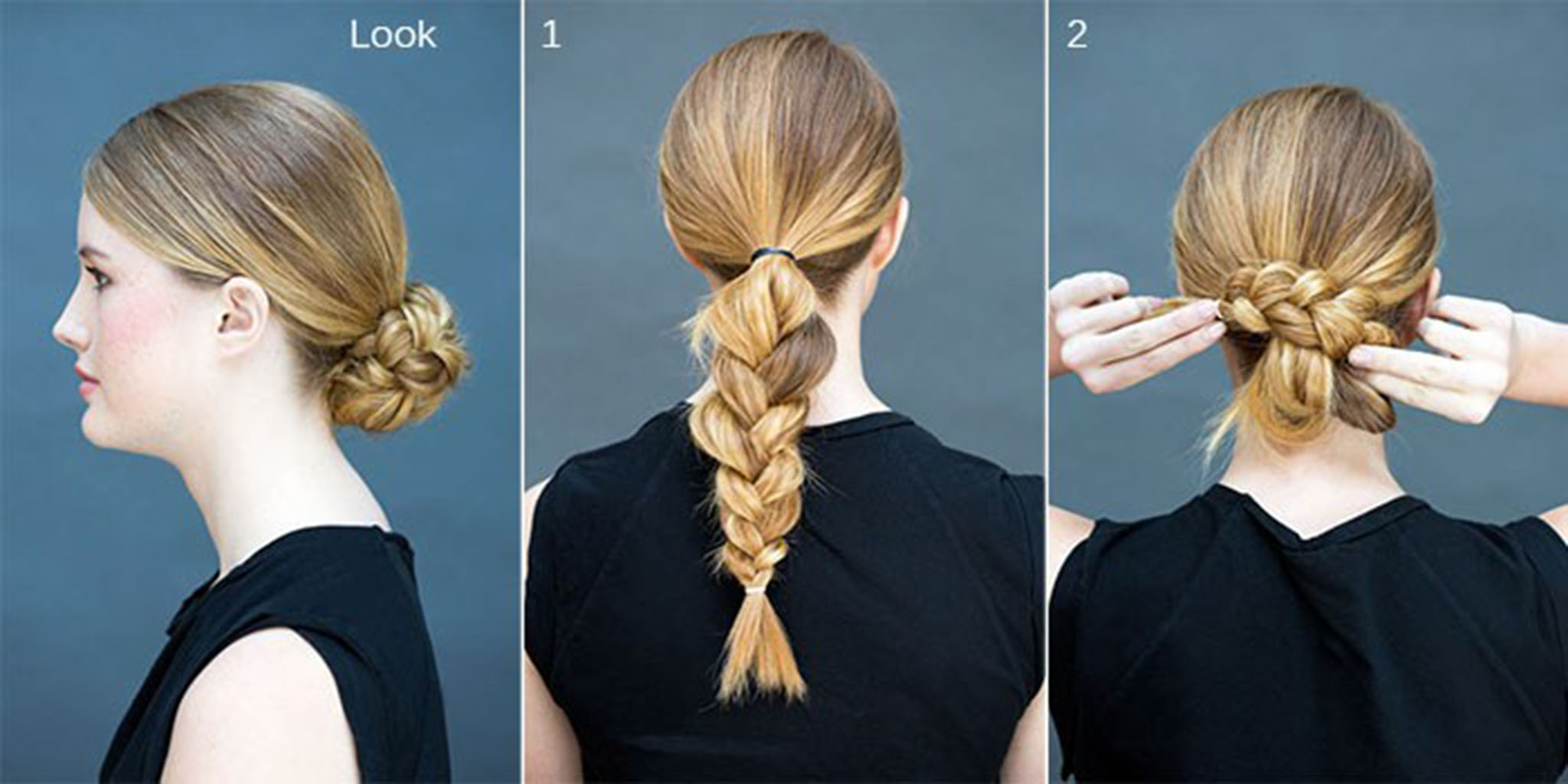 Comb your hair well to free the tangles and form a low ponytail. Create a loose braid from the ponytail and roll it up to form a bun. Secure the bun with bobby pins to get chic look.
5. Cool Girl Twist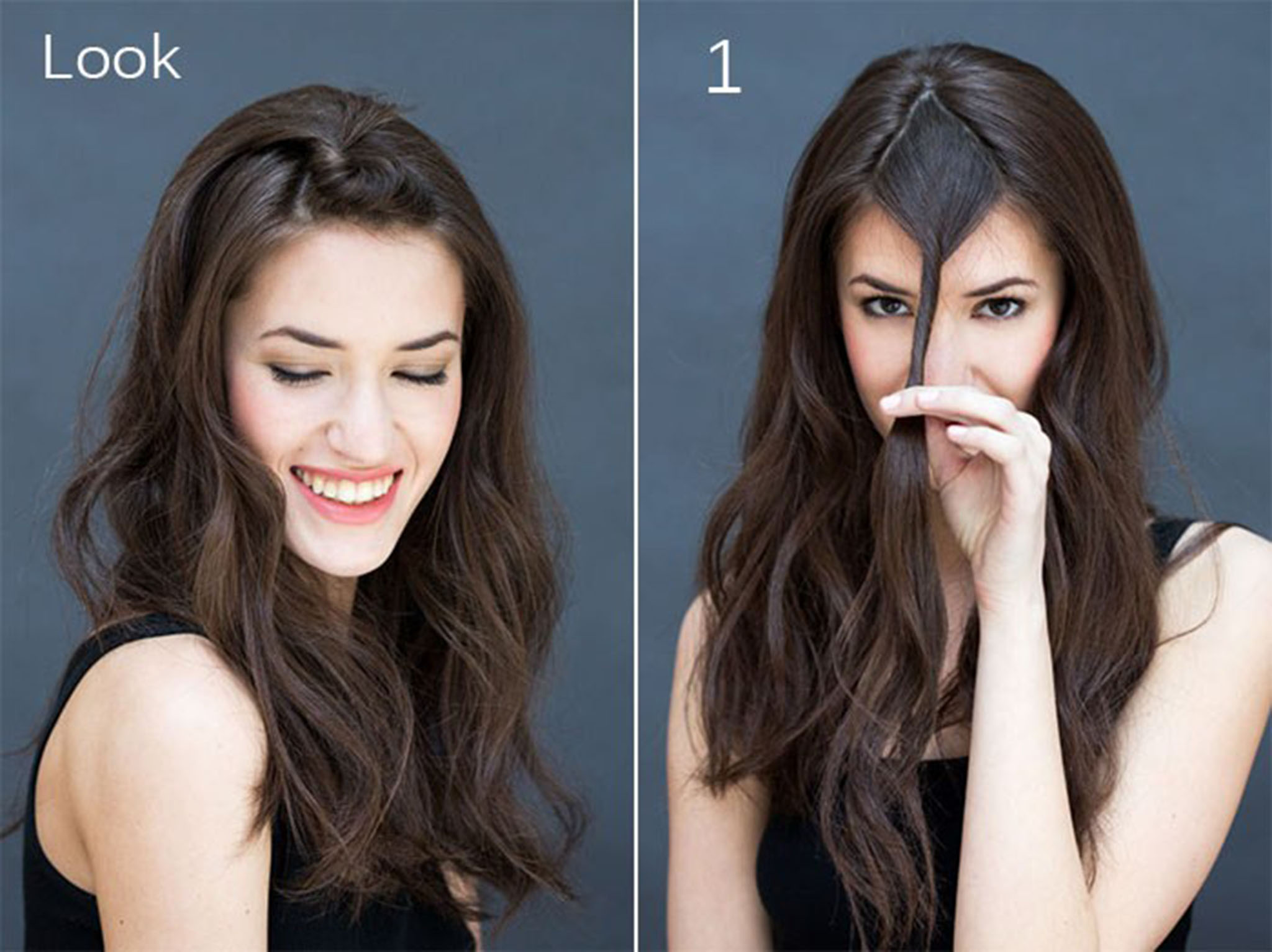 Fix your hair with this cool twist in your hair. Part your hair and take a section of your from the center of your forehead to midway of your crown. Twist your hair several times and flip it over and pin it up to keep the look in place. Use hairspray for a neater finish.
6. Modern Day Messy Bun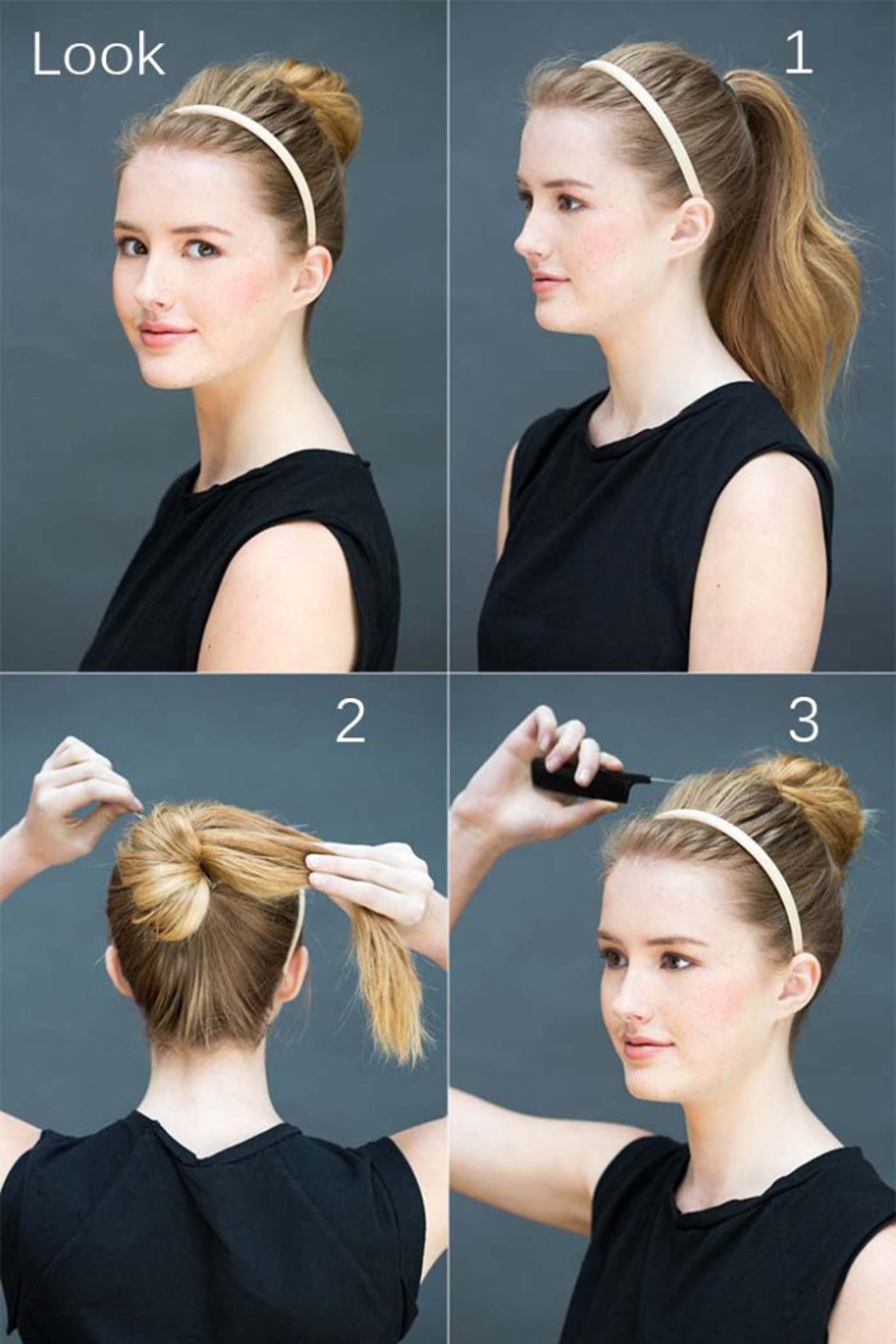 One of the best ways to carry your hair for that casual look is the messy bun. Tie up your hair in a ponytail and to keep the fly away in place, wear a hair band on head. Twist and roll up your ponytail in a bun secure it with bobby pins. To add volume, lift up the hair from the bun with the help of pencil.
7. Mega Volume Double Ponytail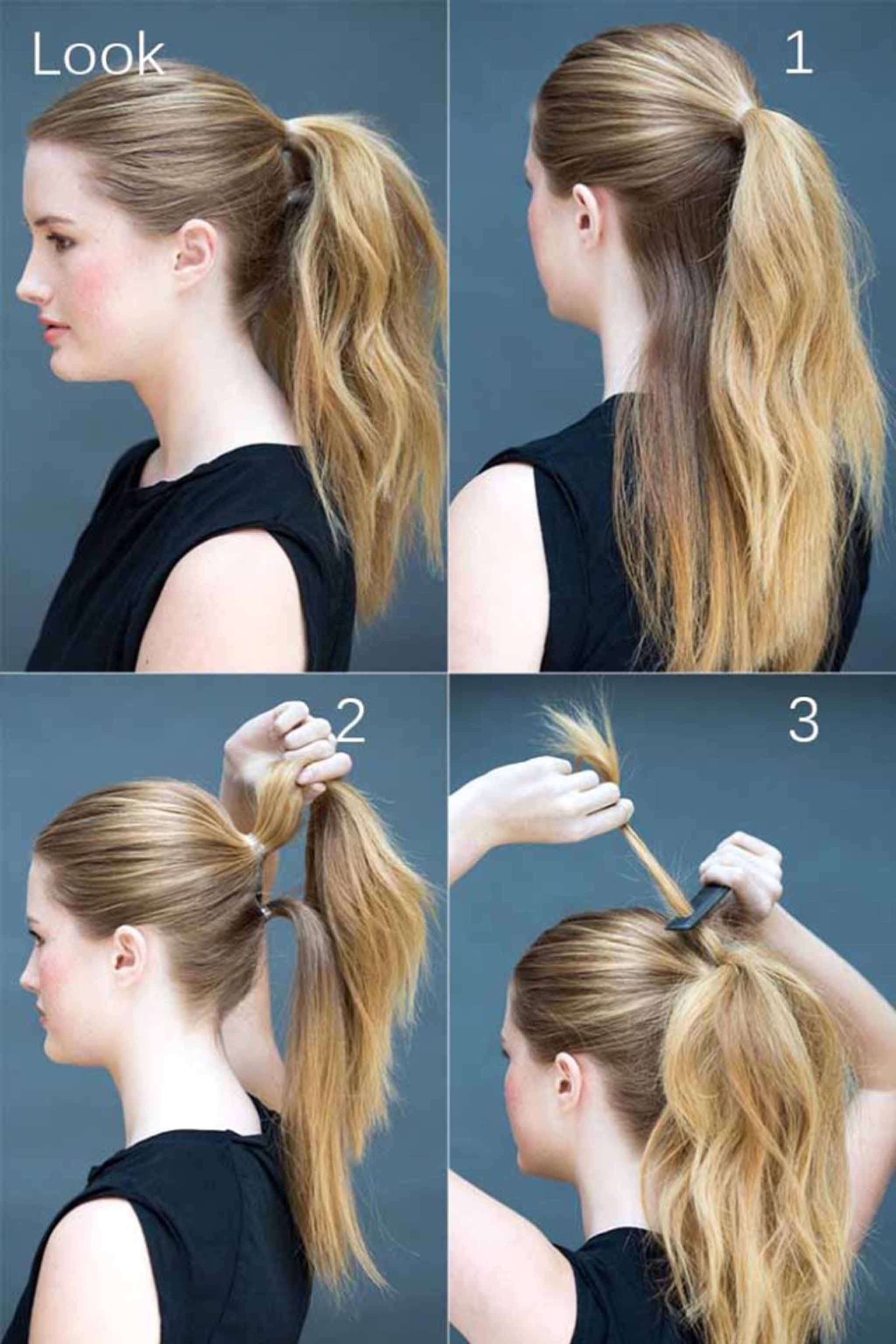 To make your regular ponytail voluminous, layer your hair into sections, one above your ears and second layer below your ear and make 2 ponytails of both the layer. One done, brush your top ponytail to lose out the ponytail and make your hair look fuller and dense.
8. Twist And Pin
Comb your hair well to smoothen out the frizzy hairs. Take small section of your hair in front from one side. Twist your hair and use a bobby pin diagonally to secure the twist and overlap the pin with another pin to form an X letter.
9. Headband Tuck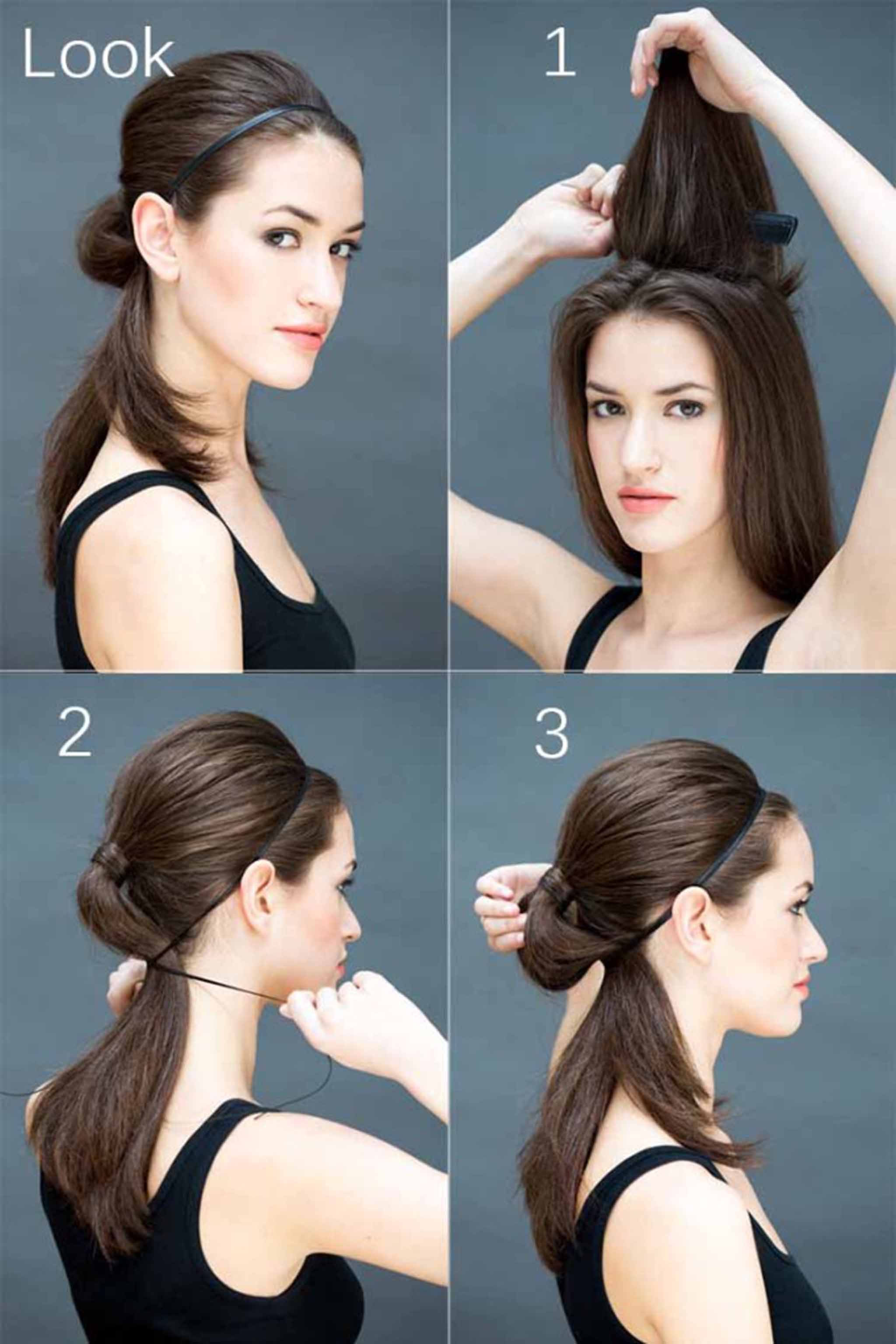 Gather all of your hair at the back section of your hair and tease it a little to create volume. Tie it up to form a ponytail and place a string close to your hairline and tie up over the ponytail. Pull the top of the ponytail out from the tie and tame away the frizzy hairs with a hairspray.
10. Fanned Out Bun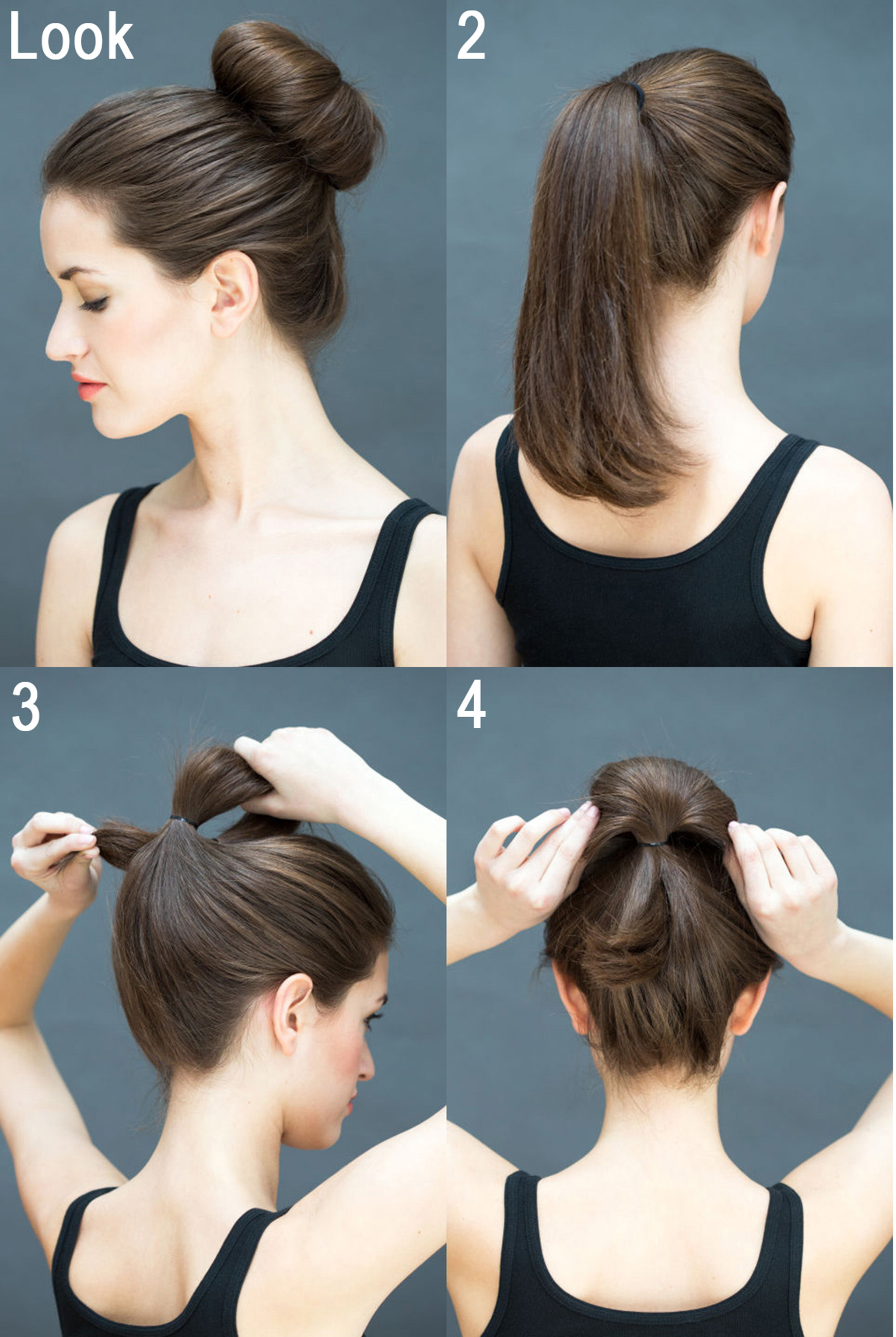 Form a high ponytail of your hair and roll the pony into half and secure it back in elastic band. Using your hands, fan out the bun and pin the ends to keep the ends in place.