I Vinod kumar, have opted for treatment from Glamyo dental for tooth aligners and paid all money in advance as they asked for it, before starting the treatment.
As a victim of their ruthless & unprofessional behavior, I feel compelled to share my harrowing experience with the hope that others won't fall into the same trap and do not lose their hard earned money. I can't express the pain we went through form the last couple of months, as we have been chasing them from June, but just want to help others with the help of this blog.
I have paid all the money in advance, please find below the evidence of 1st Installment at the time of booking.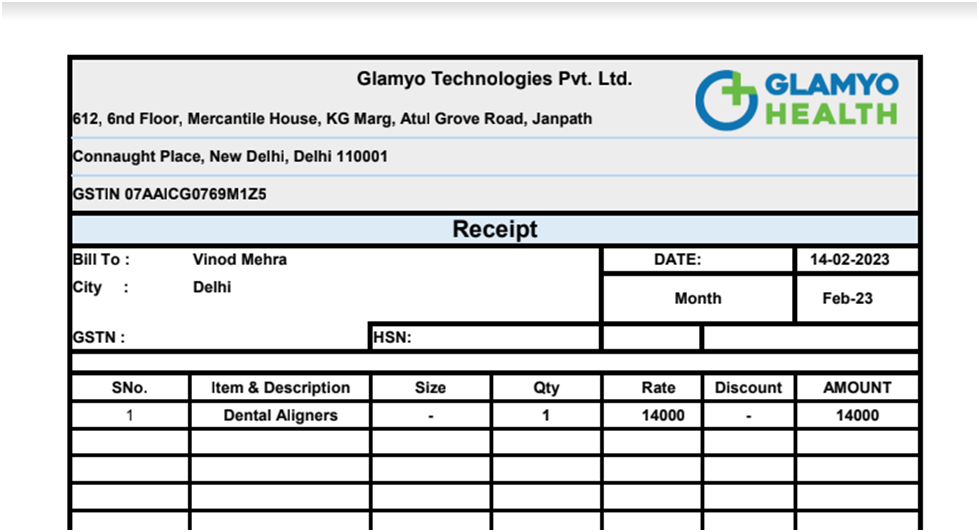 Final Payment made during the time of delivery of 1st set of aligners (used for one month), please find below the receipt:

Since then I have been chasing their team, but they are not responding, whosoever are in contact with me from Glamyo, said that they left and company and blocking my messages. I have been chasing one after other members after finding contacts from various sources, but of no avail, we have not received any set of aligners after that.
Looks like they are a team of Fraud doctors, who do the scam, allure customers by offering a competitive price, little less than market and never send the complete treatment.
I would be filing a police complaint today against them and will add the same to the article soon. Such fraud companies should be penalized who have been robbing people hard earned money.
My emails have been blocked now, they have blocked my number and I have no means to reach them, they don't even have a social media page, where I can add my comments.
My purpose of writing this to make everyone aware about Glamyo dental, and their Fraud which they are doing with everyone. It's a completely spam company, and I request everyone not to get lured with their lucrative deal; they will just vanish after taking your advance.
Their website https://glamyodental.com/, have a number which they never pickup as lot of customers are calling them whom money they haven't paid. Usually they call them back for new leads and lure them.
Please find below the print screen as the proof of my payments and communication with their team: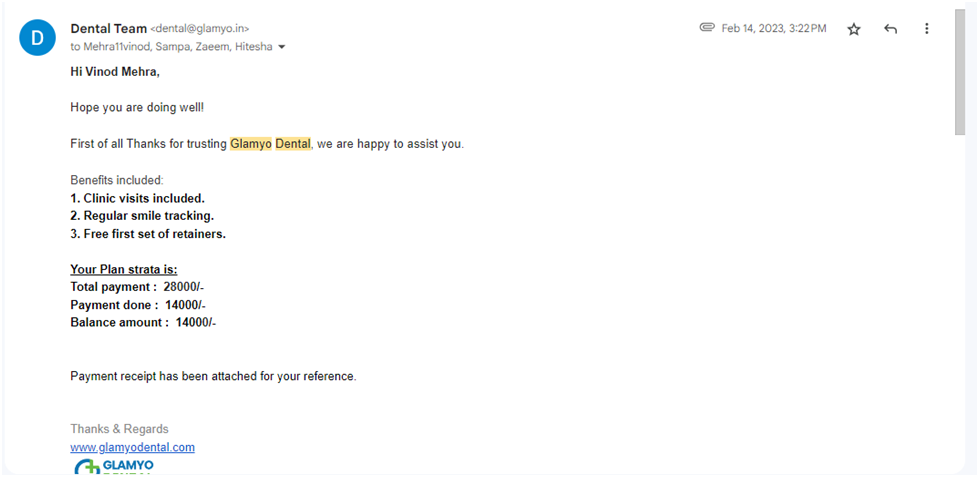 My email have been blocked now, I am sure they must have done this to lot of customer, I want all you to connect with me on 9811047889, and we all can file a police complaint together to make it more powerful.
Below is their website home page, so that you can correlate and vigilant before going for any treatment from Glaymo dental.
Now, as days turned into weeks and weeks into months, it became painstakingly evident that Glamyo Dental's sole intention was to snatch money from unsuspecting victims without an ounce of remorse. It's clear that their website serves as a smokescreen, hiding the predatory tactics they employ to swindle innocent people.
Glamyo aligners cost Scam & reviews:
They will initially pitch a very high cost and then offer a very competitive price. They will also send a doctor who will scan your teeth and tell the treatment, but it all seems to be a part of this fraudulent exercise.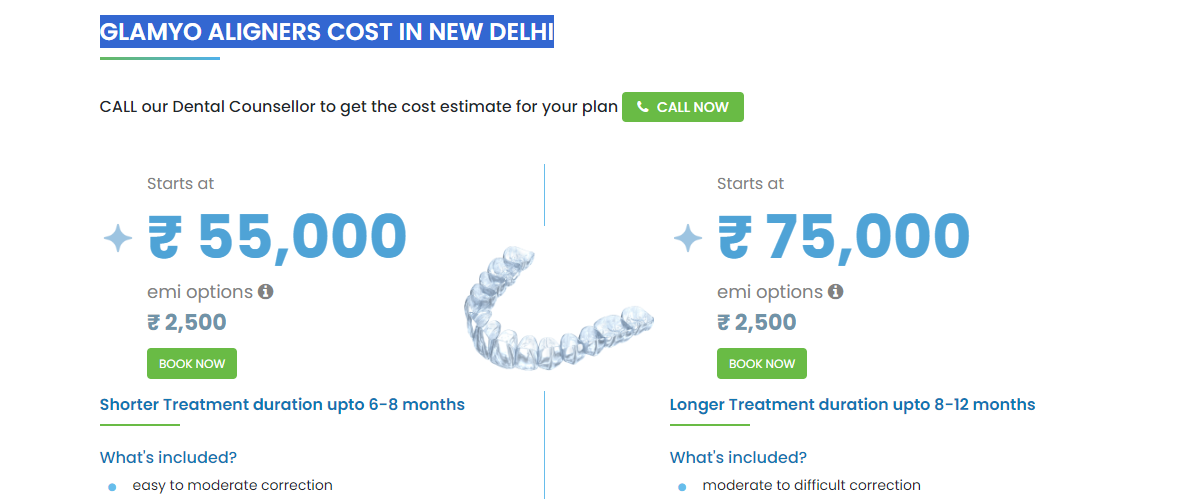 If you have been a victim by Glamyo dental or https://glamyohealth.in/ fraud, please write your comments below, I will get in touch with you, else you may call me or Whatsapp me on 9811047889.
I am sure they are tarnishing the image of below celebrity as well, I am quite sure they haven't taken a permission or royalty before adding him photo on their website.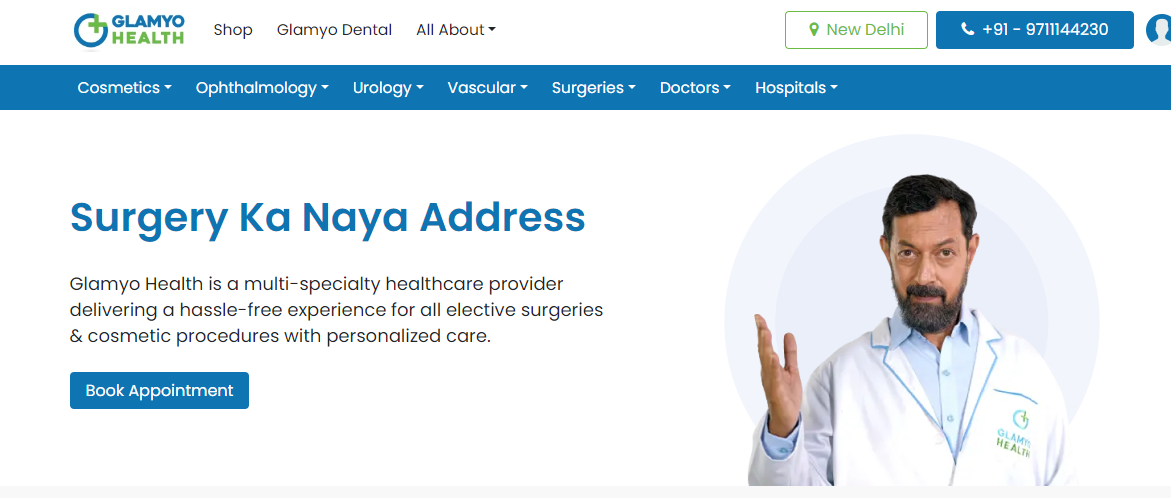 MY FINAL COMMENTS: DO NOT PAY ANY MONEY TO GLAMYO DENTAL OR GLAMYO HEALTH. I HOPE MY REVIEWS ABOUT GLAMYO DENTAL OR GLAMYO HEALTH WITH HELP OTHERS AND SAVE THEIR HARD EARNED MONEY.