Beauty they say lies in the eyes of beholder. And you can also say eyes are your window to beauty and personality. Beautiful eyes have been a subject of discussion from time immemorial.
To enhance the beauty of eyes, one essential beauty tool that every woman loves to wear is eyeliner. Although it's bit tricky when you use it for first few times, but once you get the knack of it, you actually re-define your own beauty with it. We all know how eyeliner gives a completely different look to our face but did you know that just by following a few simple techniques while using eyeliner can change the perception of beautiful eyes? Today I am bringing you all some of the best followed hacks and quick fixes to make your eyes look bigger, get awesome eye lashes. Learn tricks like using post-it paper to give your eyes the glitter some finishing touches.
Try different techniques with beauty tools like concealer brush, eyeliner, mascara and simple tricks of looking down while using eyeliner to get sculpted look in your eyes. Read on and put these simple eyeliner tricks to practice and see heads turn as you walk on the ramp of your everyday life : .
1. Taupe Eyeliner To Make your Eyes Look Bigger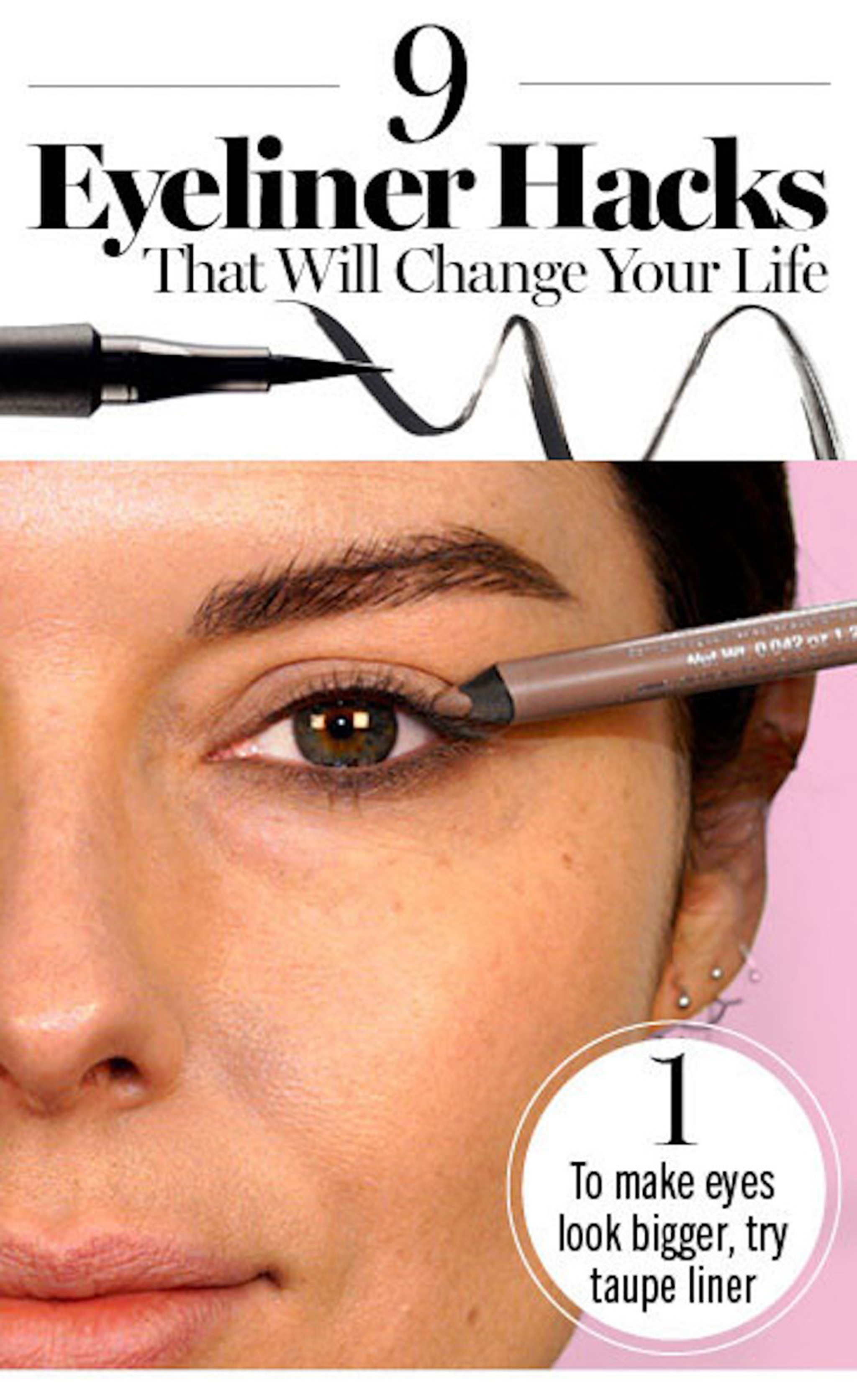 Taupe eyeliner will almost look like a nude eyeliner on your face and this will add a dramatic look to your eyes making them appear bigger.
While the darker shades of eyeliner like brown or black can make your eyes appear heavy, taupe eyeliner will give your eyes a subtle look. Smudge the pigment all around your top or bottom lash line or even water line to give your eyes a bigger brighter look. .
2. Use Mascara Instead Of Eye Liner When You Run Out Of Time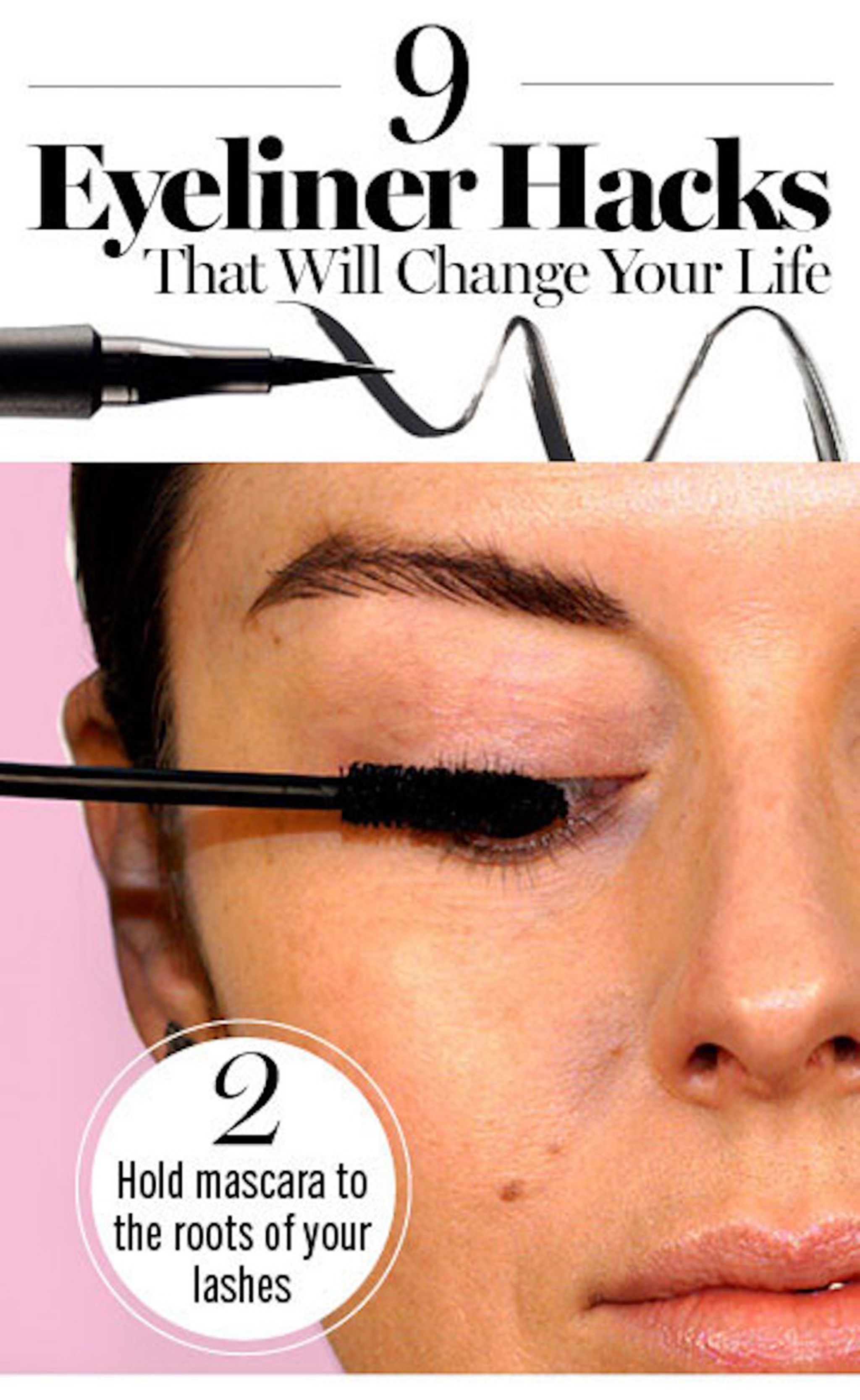 When you run out of time in mornings, instead of skipping the eyeliner, create a eyeliner effect with your mascara. Curl your lashes and apply 2 to 3 coats of mascara at the roots of your eyelashes.
Press and hold the mascara wand at the base of your eyelashes and let the mascara work as natural eyeliner. Avoid wiggling the mascara brush and voila the mascara in between your lashes works as eyeliner on your eyes. .
3. Trace Cat Eye Look With A Brown Eye Pencil
If you are running short of time but yet you want to carry a cat eye look, use a brown colour eye pencil to trace the flick. This will provide you the base to you create a perfect flick and avoid the smudge or leak of the liquid liner.
Trace the outer flicks with soft brown eye liner and then fill in with liquid liner. Shape and give final touch to the cat eye without disturbing the base. .
4. Use Post-It Slips To Glide Winged Eyeliner Look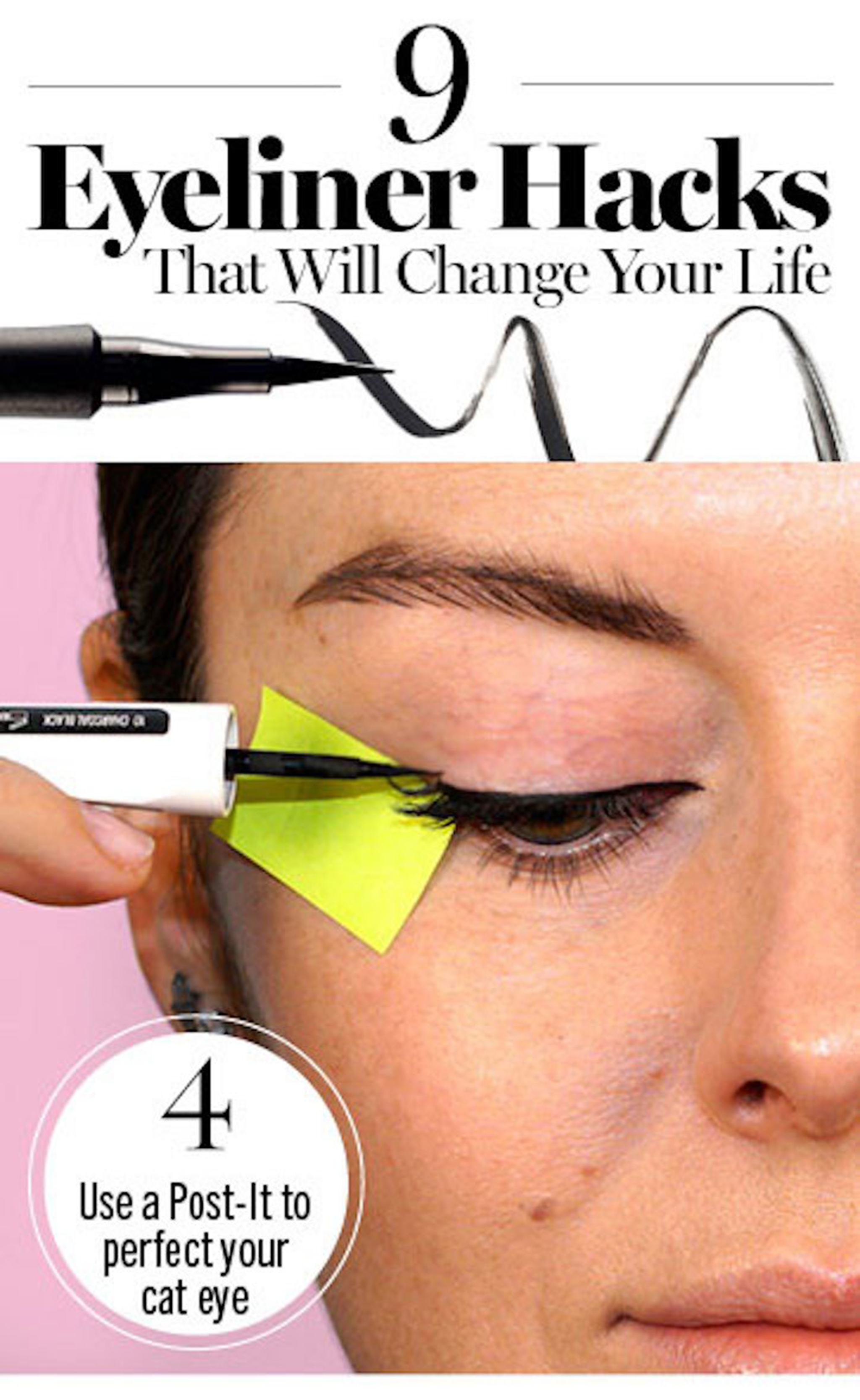 Often while creating winged eyeliner look you end up with different look on both the eyes. To get the symmetrical winged eyeliner on both the eyes, use post-it pads. Place the post-it pad on the outer corner of the eye towards the eyebrow. Draw the flick and ensure that you glide it evenly on both the eyes. .
5. Erase Eyeliner Mistakes With Primer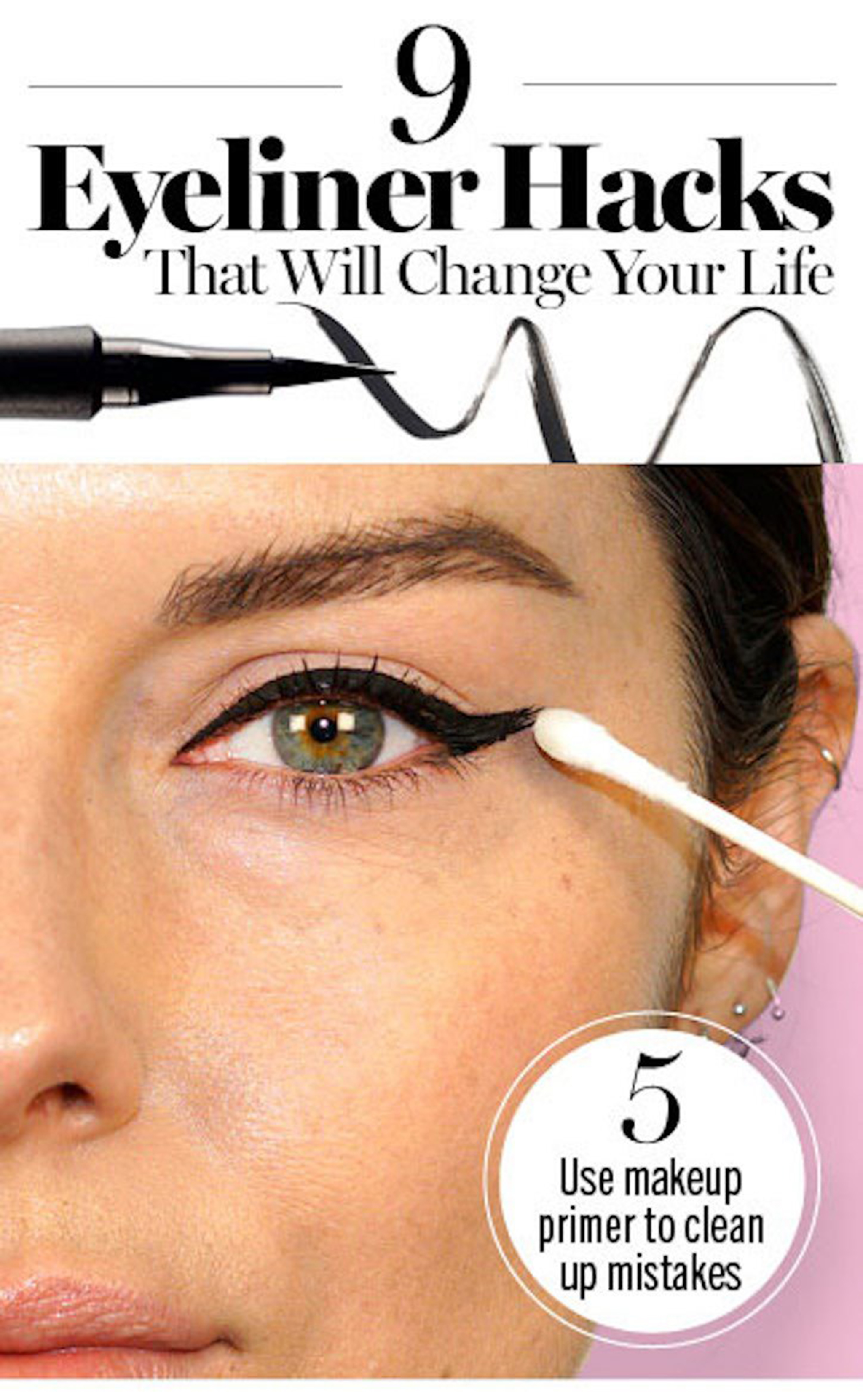 While applying the eyeliner, you may have got small mistakes, to correct these instead of running makeup remover over it dab primer over them. Makeup remover oils may further ruin the complete eye makeup. Dip a cotton bud in primer and run it gently over the mistakes to cover them up. Primer will soothe out the edges and make your makeup last longer. .
6. Create Smoky Effect With Gel Eyeliner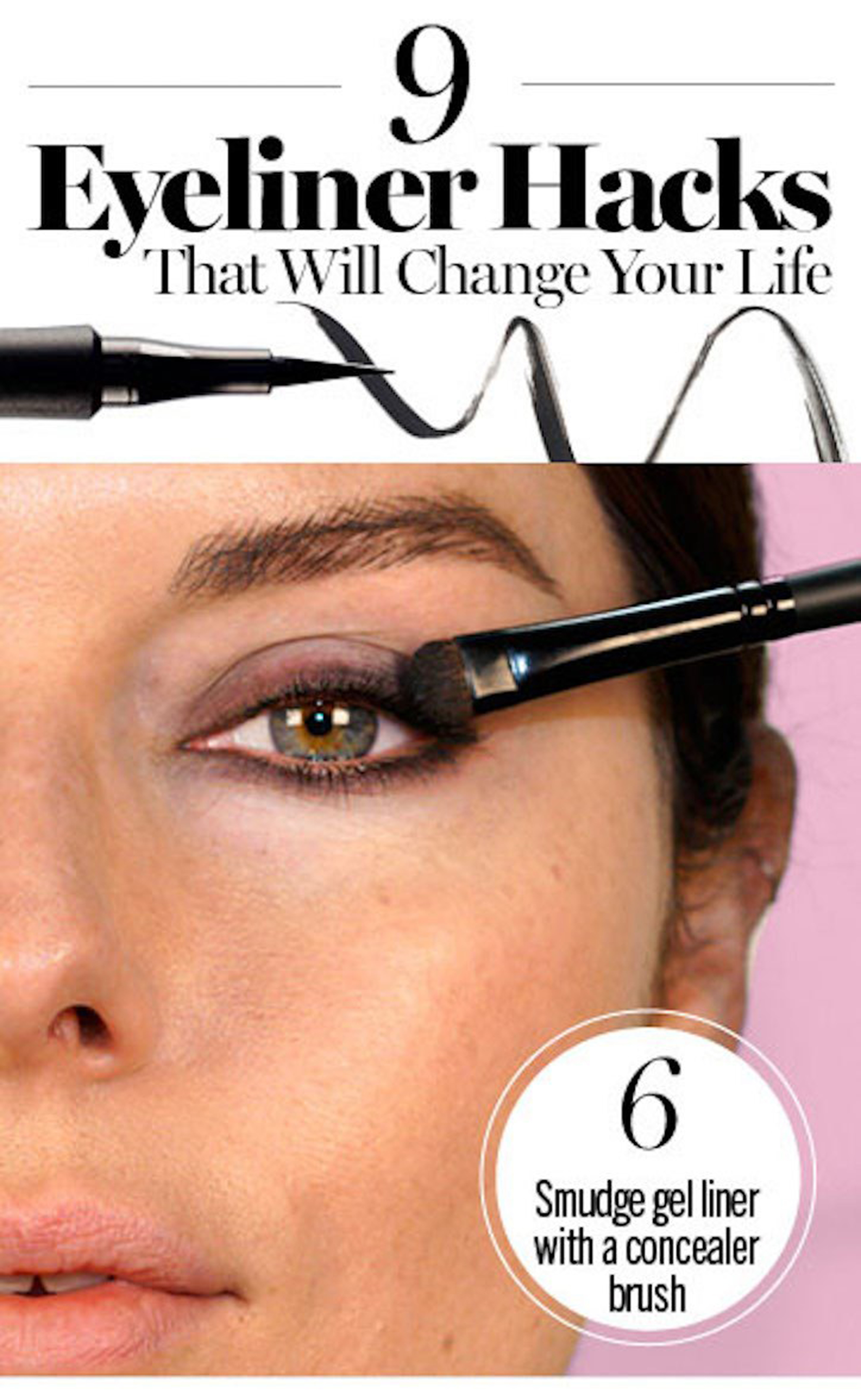 To create a smoky effect, run across a small brush in a concealer and once the tip of brush is coated with concealer, smudge eyeliner with it. It's lot easier to control the brush and to create the smoky effect. Create a thick flick with liner and then buff it off with concealer to give your eyes a natural smoky effect. .
7. Dramatic Cat Eyes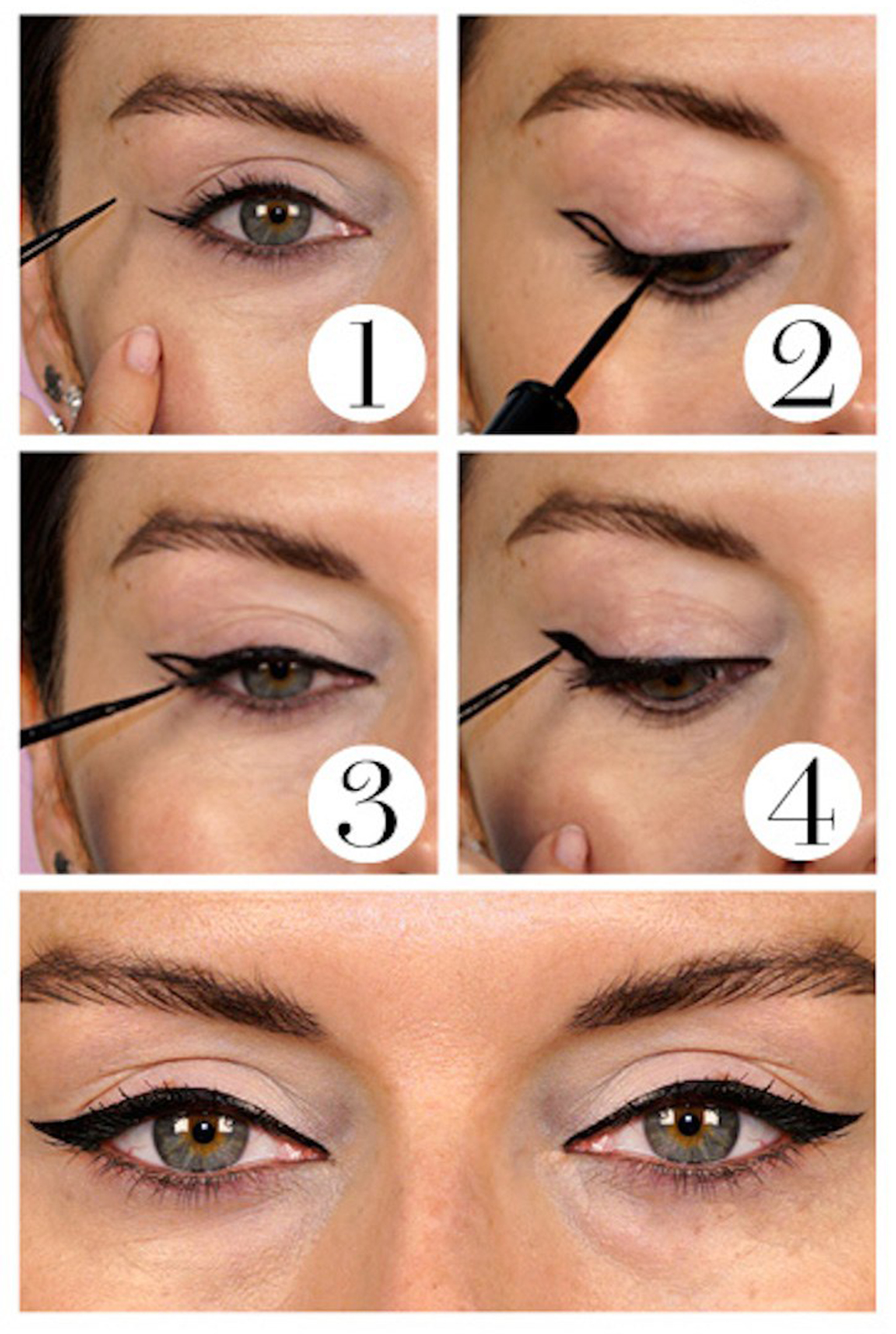 Although liquid eyeliner is bit tricky to apply, it gives you are sharp chic look. To create the cat eye look with liquid eyeliner perfectly, break the application technique in three simple steps to get it with precision and right. First draw out the flick on both the eyes and make sure both the flicks are even and symmetrical. Then draw out a duct line on the inner corners and connect it to the wing in the end. At last, fill the winged outline carefully. .
8. Play With Eye Shadow Colours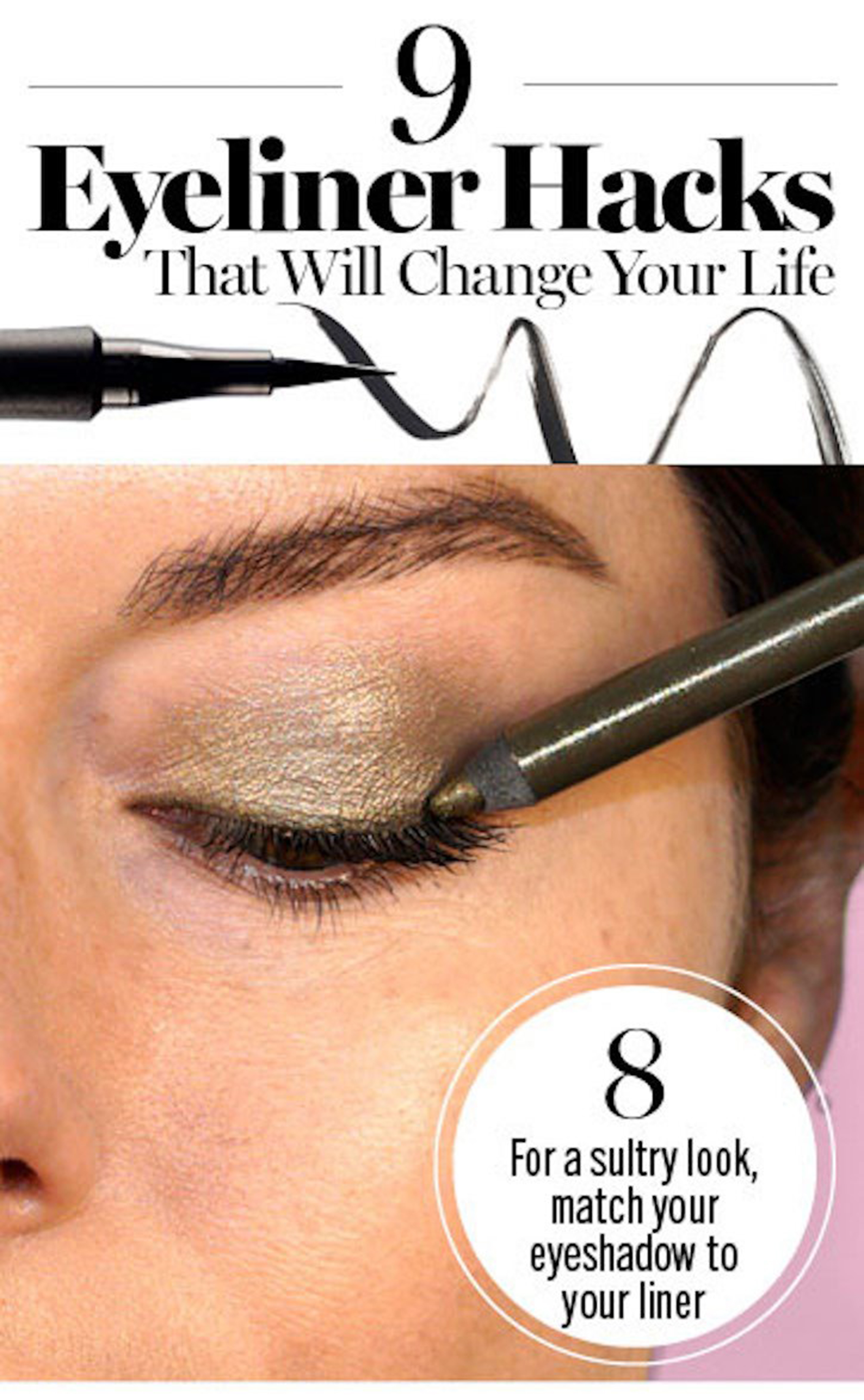 To create a different sultry look, instead of wearing your eyeliner nude, combine it with subtle and matching shades of eye shadows.
Get a cooler look by combining matching eye liners with your eye shadows than wearing the same old black liner every time. For example brown eyeliner with bronze eye shadows will give you a perfect look for evening wear. .
9. Get precision By Looking Down In your Mirror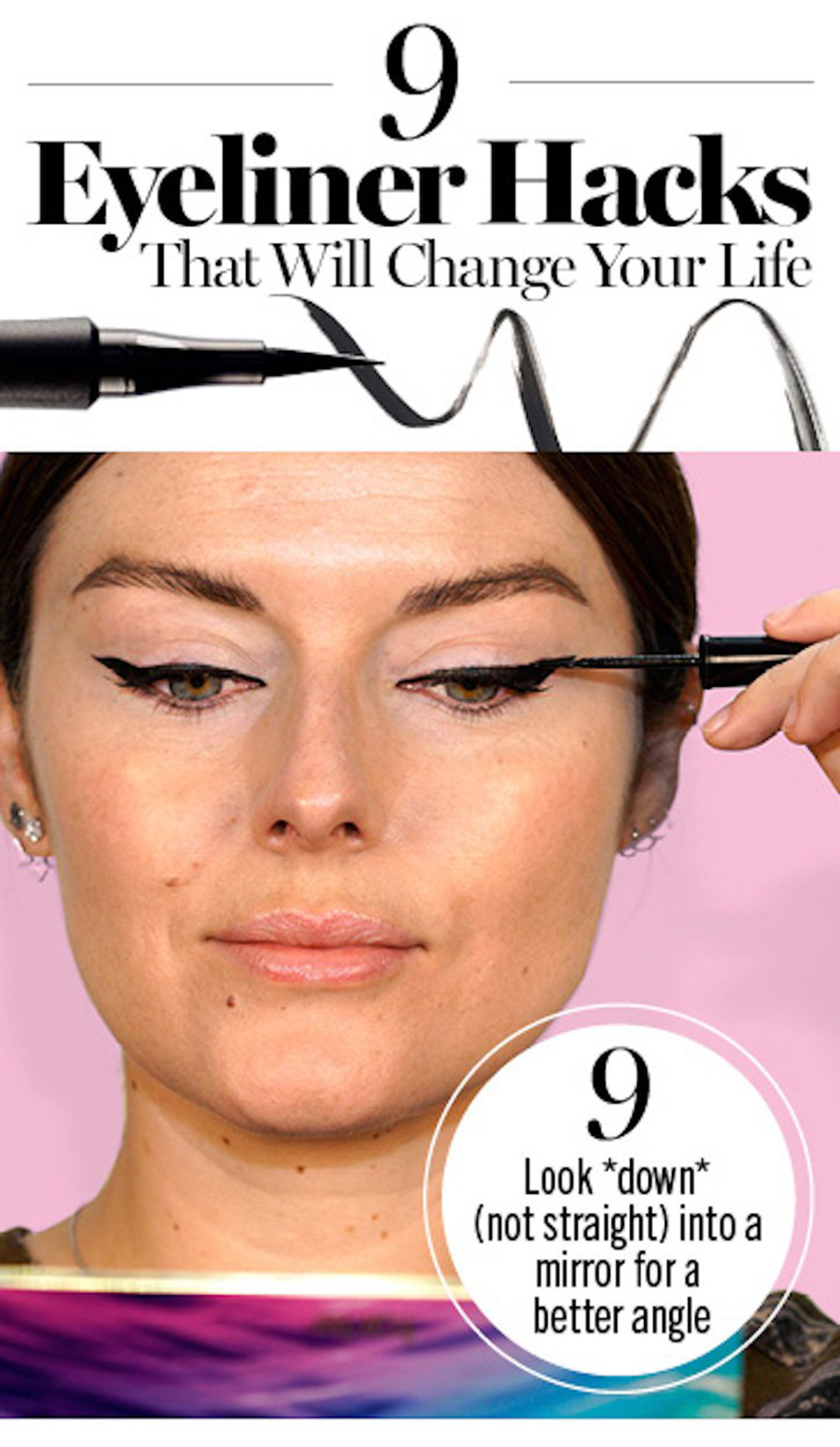 While applying eyeliner it is always suggested to use a handheld mirror than to use the one on your wall. Place the mirror on the counter below your skin and look down into it and draw the flick. This will ensure that you don't compromise on your flick and you will get it more precisely..