We all love ponytails and why not they are quick, easy and simple hair do that you can literally carry everywhere. Whether you are at gym or out with friends, classic ponytails are always a comfortable pick to suit your everyday style. Many women think ponytails are boring however over the years, hair experts have crafted different variations in your regular ponytails. Ponytails are now a day's getting chicer as the modern styling tricks have given a fresh twist to your regular ponies. Switch up your go to look and up notch your hairstyles with easy to follow ponytail designs that we are sharing here today:
1. Runway Ready – Low Ponytail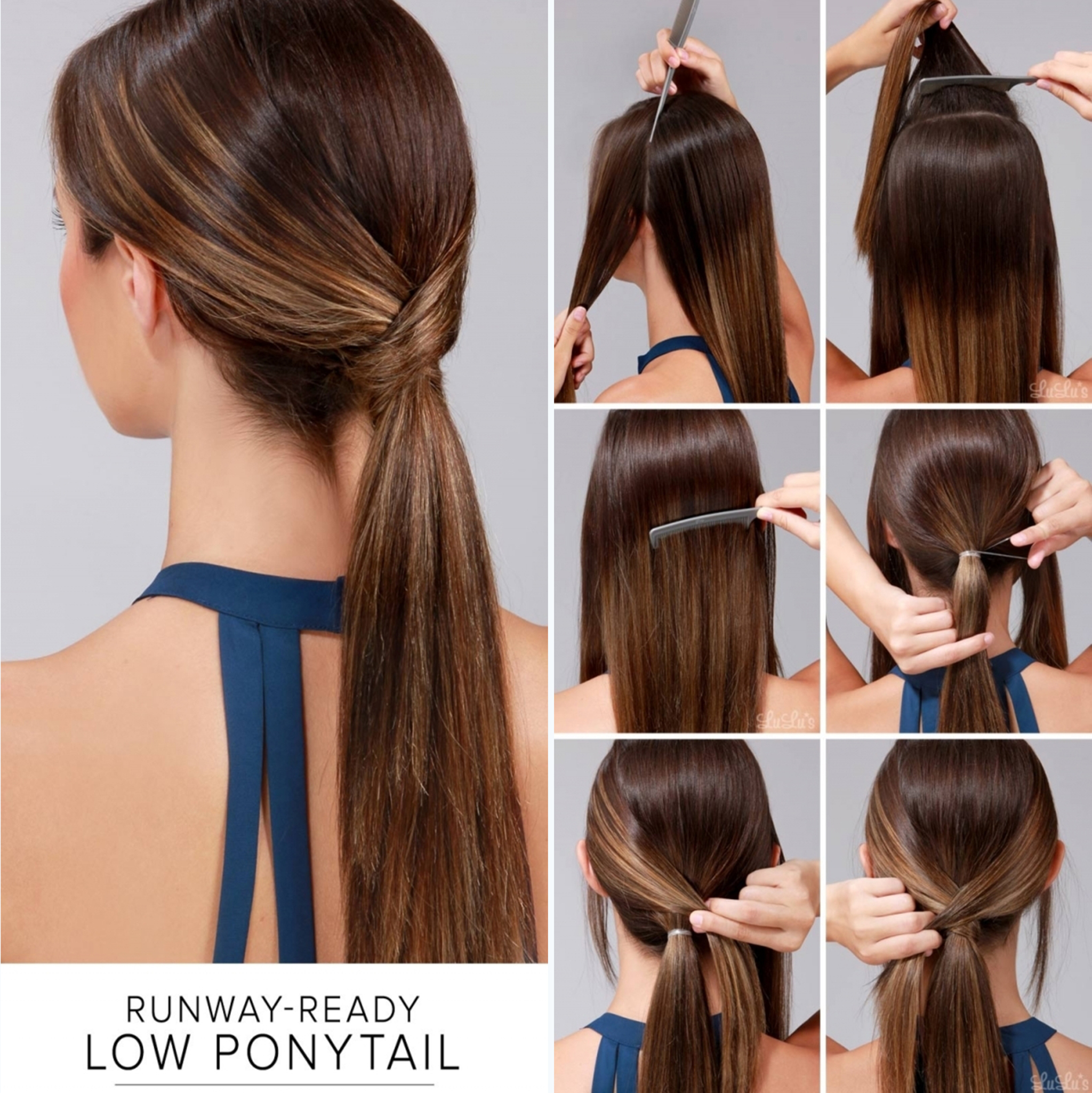 Carry yourself with elegance with this low ponytail that will add a sweet charm to your personality. Part your hair from middle and divide them in 2 sections. Combine the two sections at middle on your back and form a low ponytail. Secure the pony with an elastic band and conceal the elastic by wrapping it with few strands of your hair. This will give you a neat look for the day, for a casual look makes it a bit messy by running your fingers over and around the ponytail.
2. Back To Basics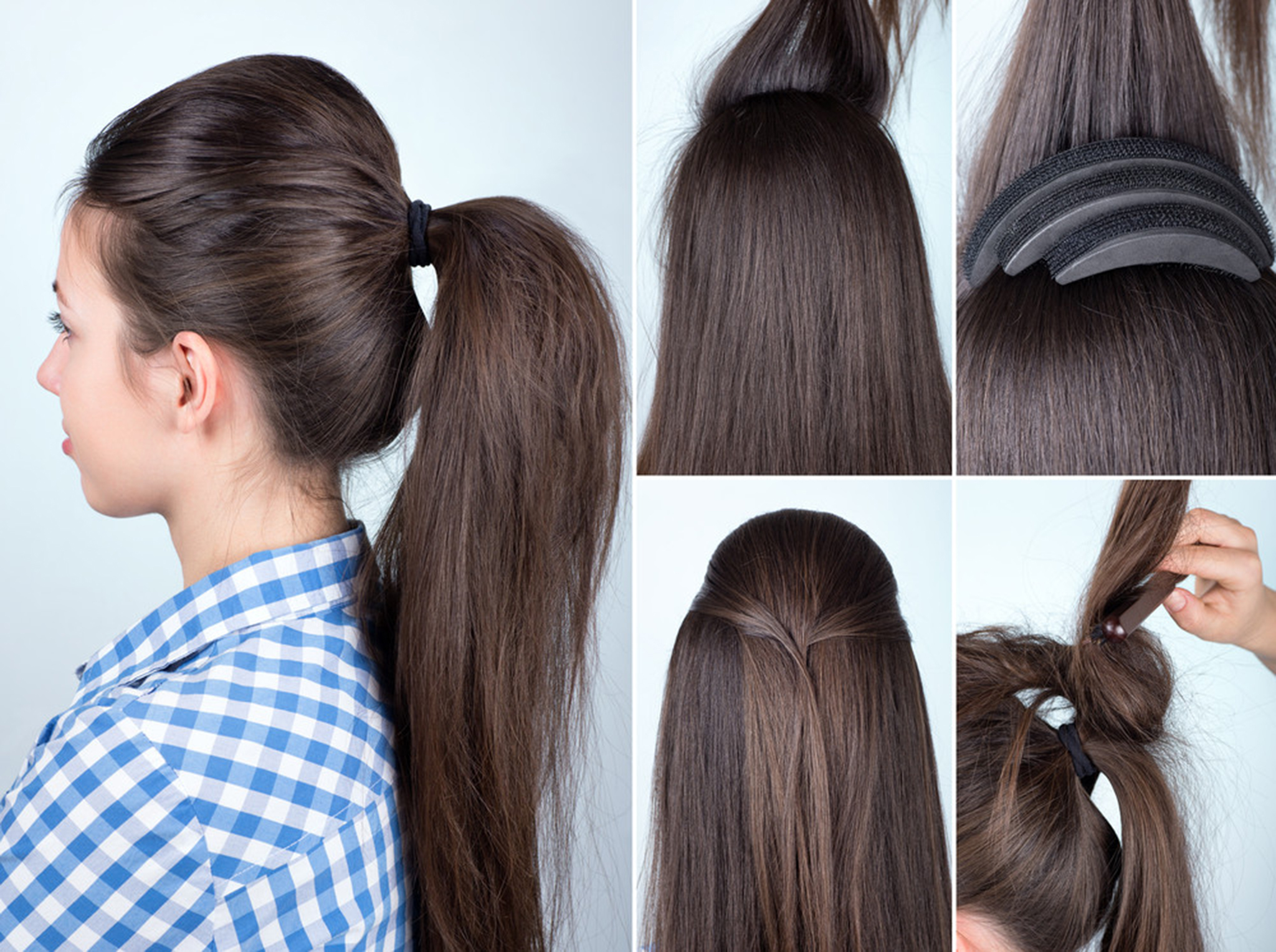 Add a glamour and volume to your hair with this basic ponytail with a puffed up twist. Backcomb your hair and gather them in middle on the top of your head and place a bump under your hair. Tie up your hair with an elastic band into a funky yet neat pony and secure the look with bobby pins.
3. Side Sweep Beauty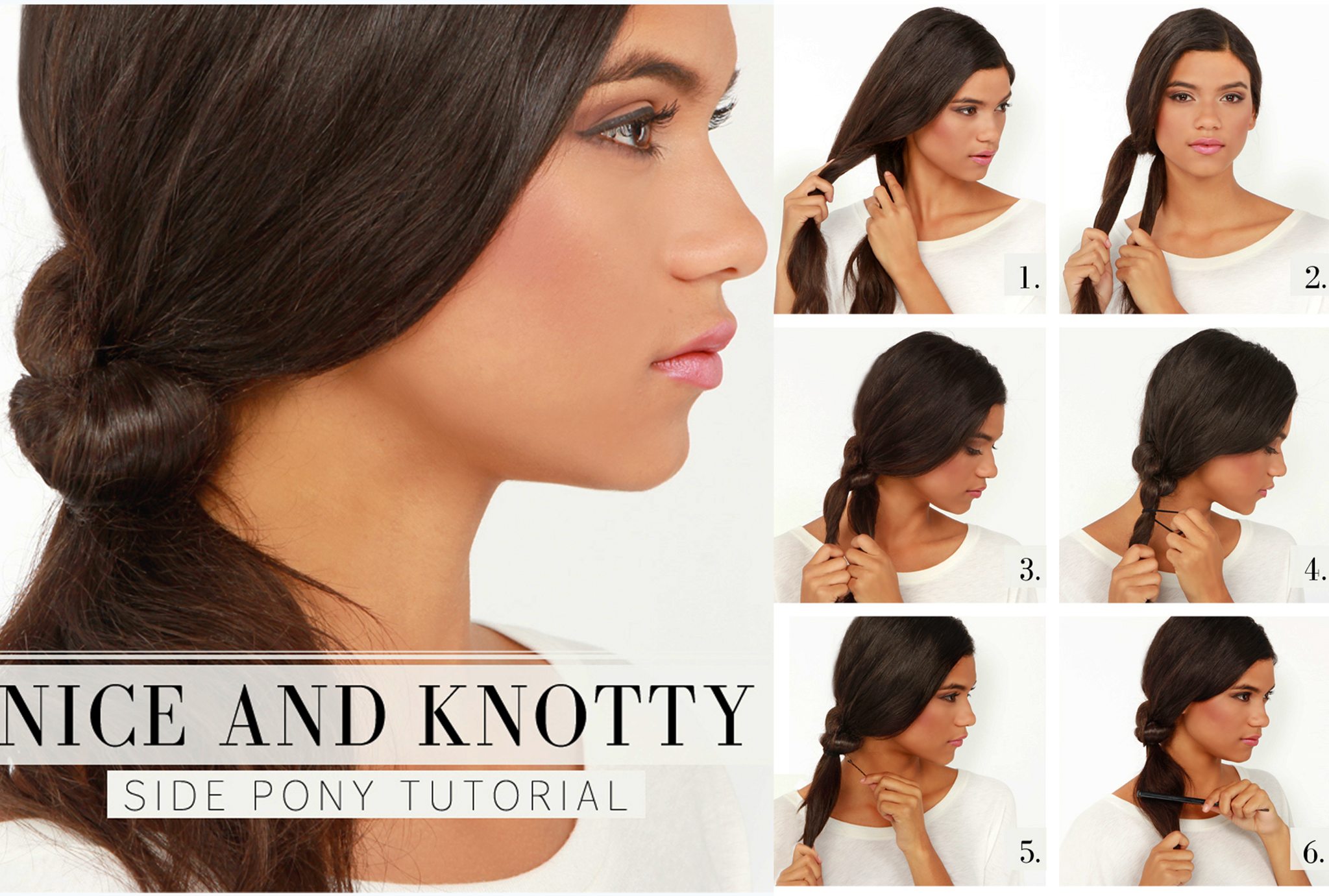 Get a celebrity like red carpet look with this elegant hairdo. Part your deep from the left side of your hair and gather all of your hair on the right side. Tie the hair into a pony, divide them in three sections and interlock the hair at the base leaving the length open. Secure the pony with elastic band, bobby pins and lock the hairstyle with hairspray.