Fashion trends come and go but one fashion that has stayed on for decades is jeans. Over the years the basic jeans has got re-invented over and over again with new variations like skinny jeans, fitted jeans, boot cut and straight cut, high waist, low waist and the list goes. Denims are versatile on their own as they can combined with t-shirts, tank tops, casual tops and they even look great with formal shirts. Denims are a must have essential in everyone's wardrobe, they have become such an essential part of your clothing that one wonders how life would be without denims. As you use your denims, they either fade in their color or often go through a wear and tear which brings you to a point where you might just want to do away with them. But if your denim holds a special place in your heart and you want to keep them and re-use them, follow DIY tricks to revive your old denims :
1. Create Aztec designs on the ankles to give your denim unique chic look.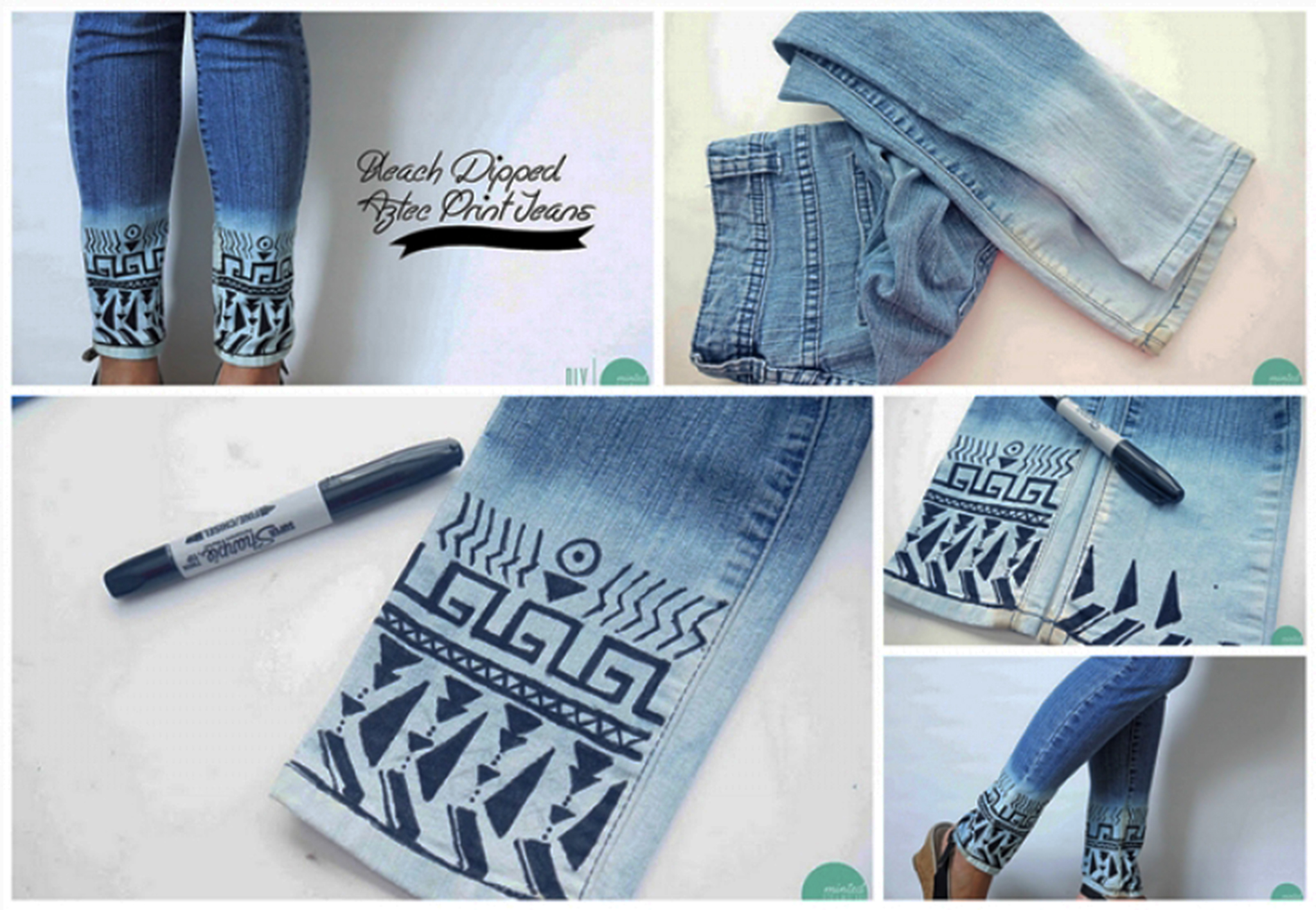 2. Try tie and dye on your denims to lift up the faded jeans.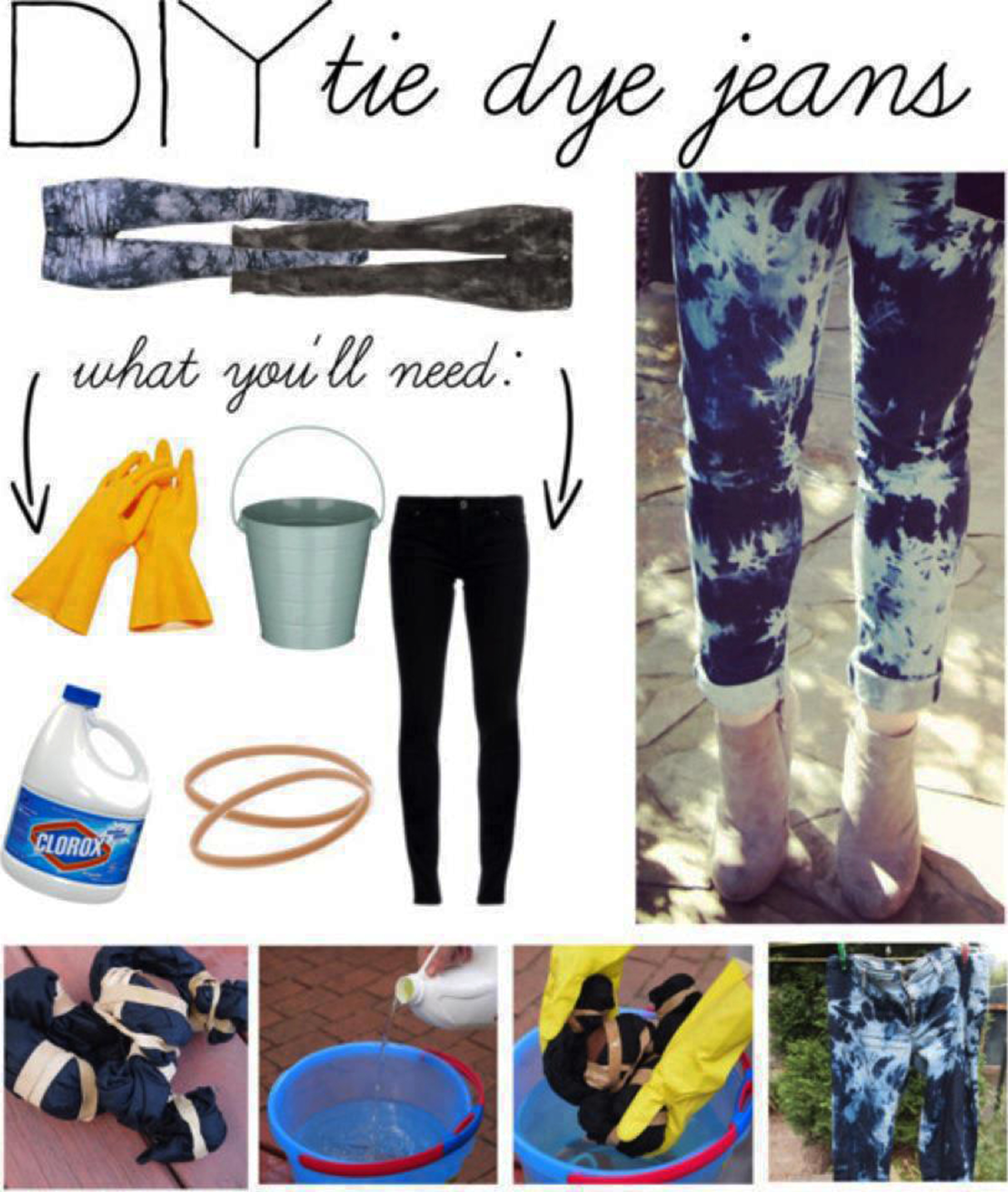 3. Splash some white colour randomly to create your own unique design.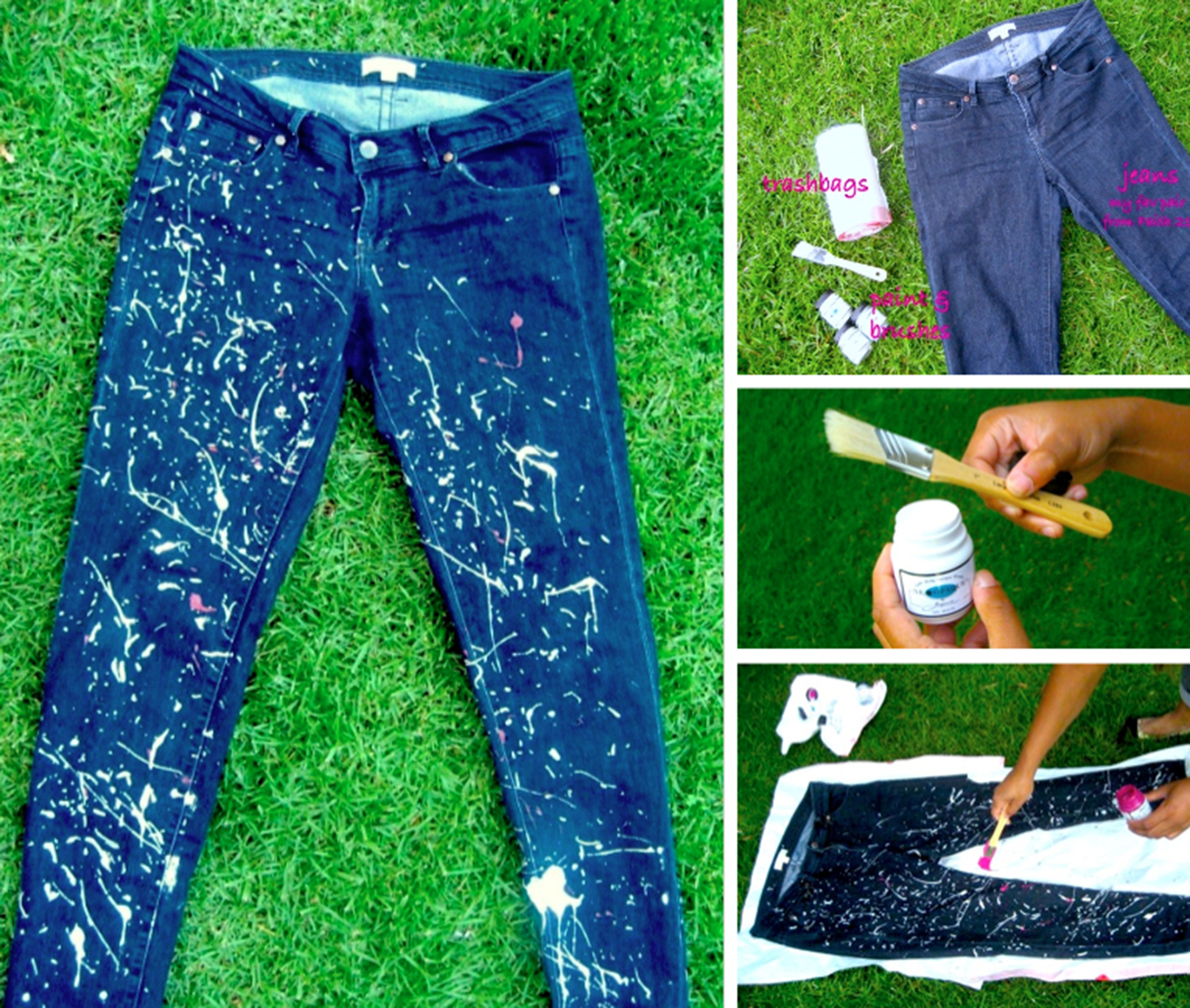 4. To give your denims a cute twist, stitch in a lace at the ankles and bottom of your denims.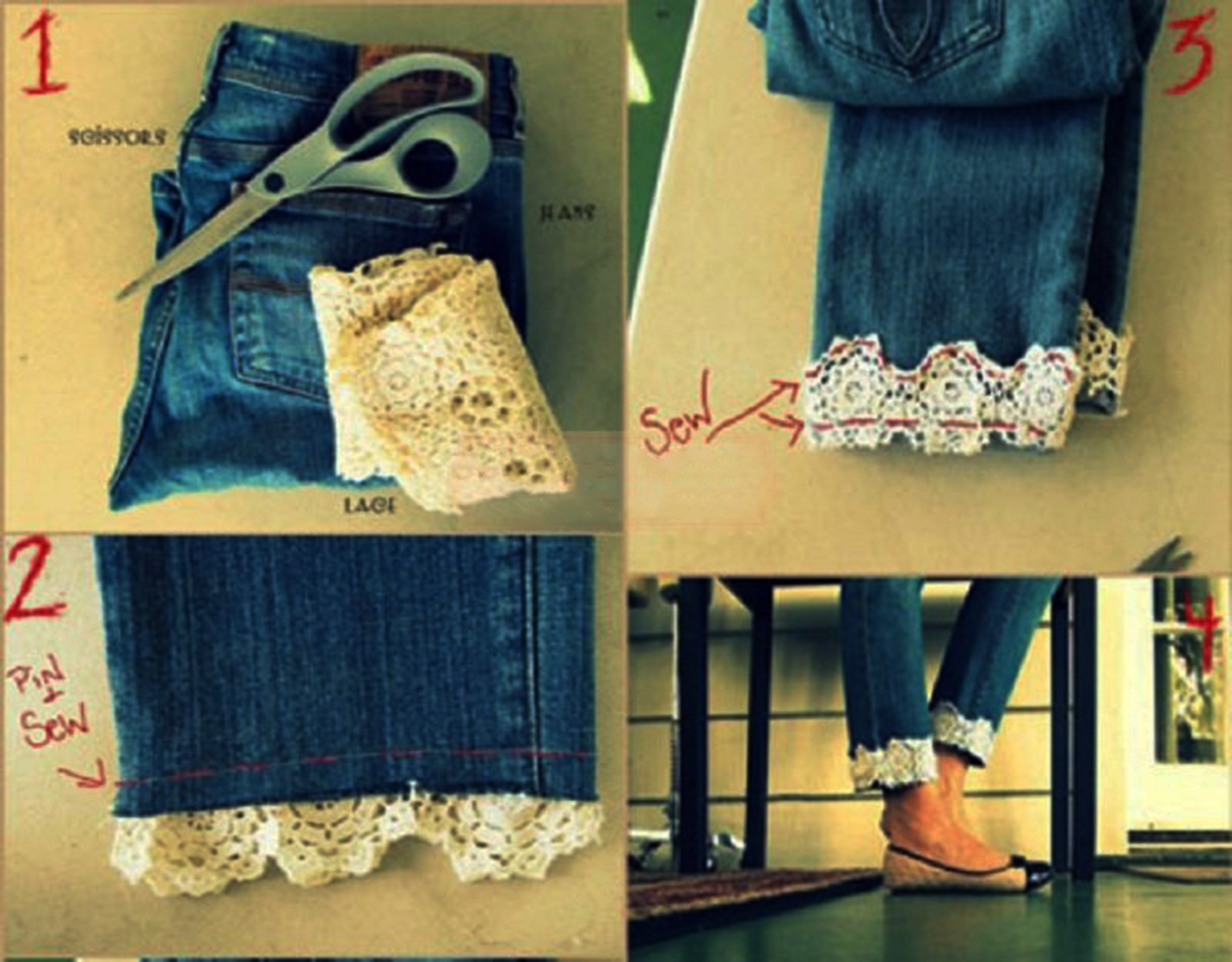 5. Add a bit of nature's beauty by designing palm tree on the faded denims.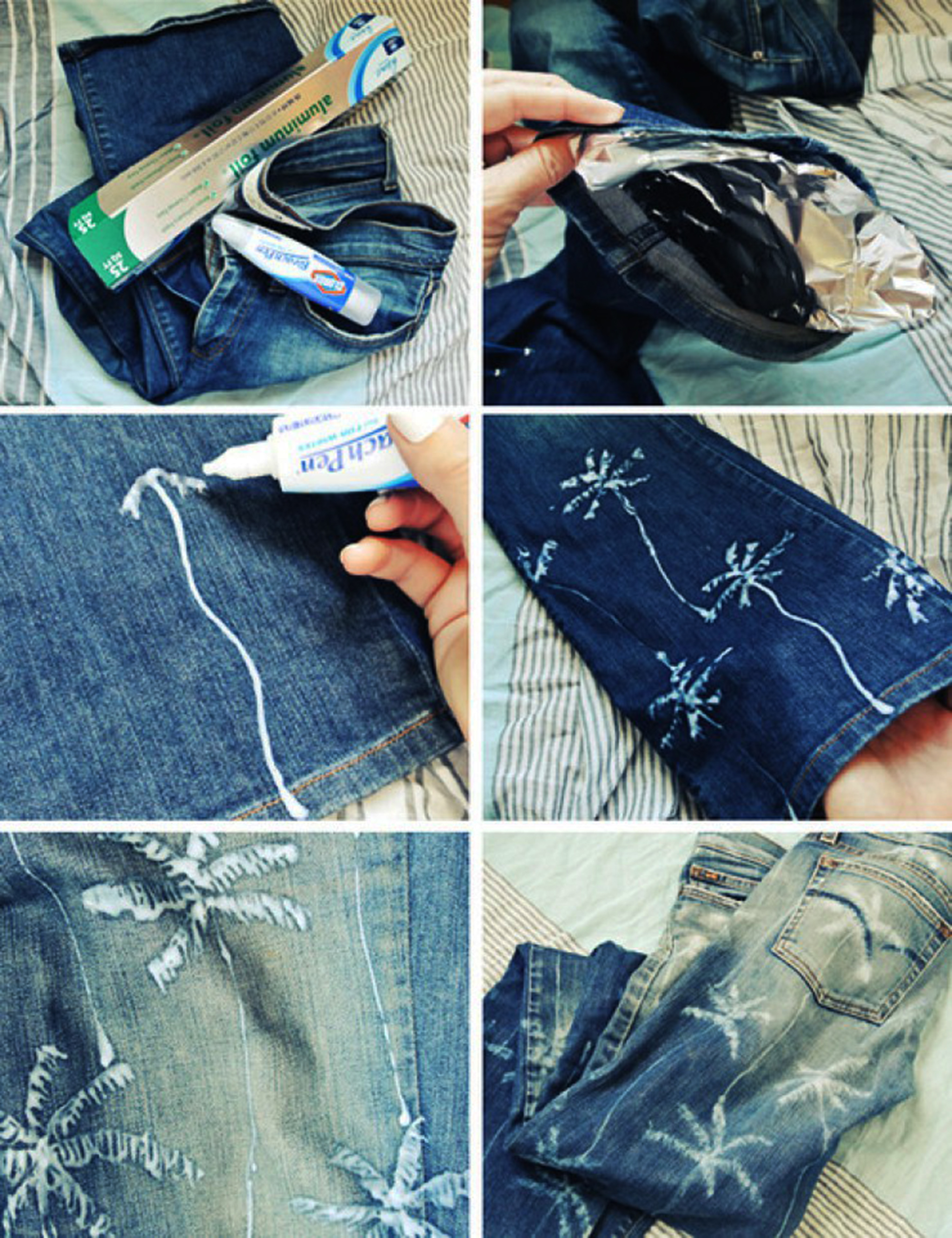 6. Give your denims a distressed look by slitting them at several places.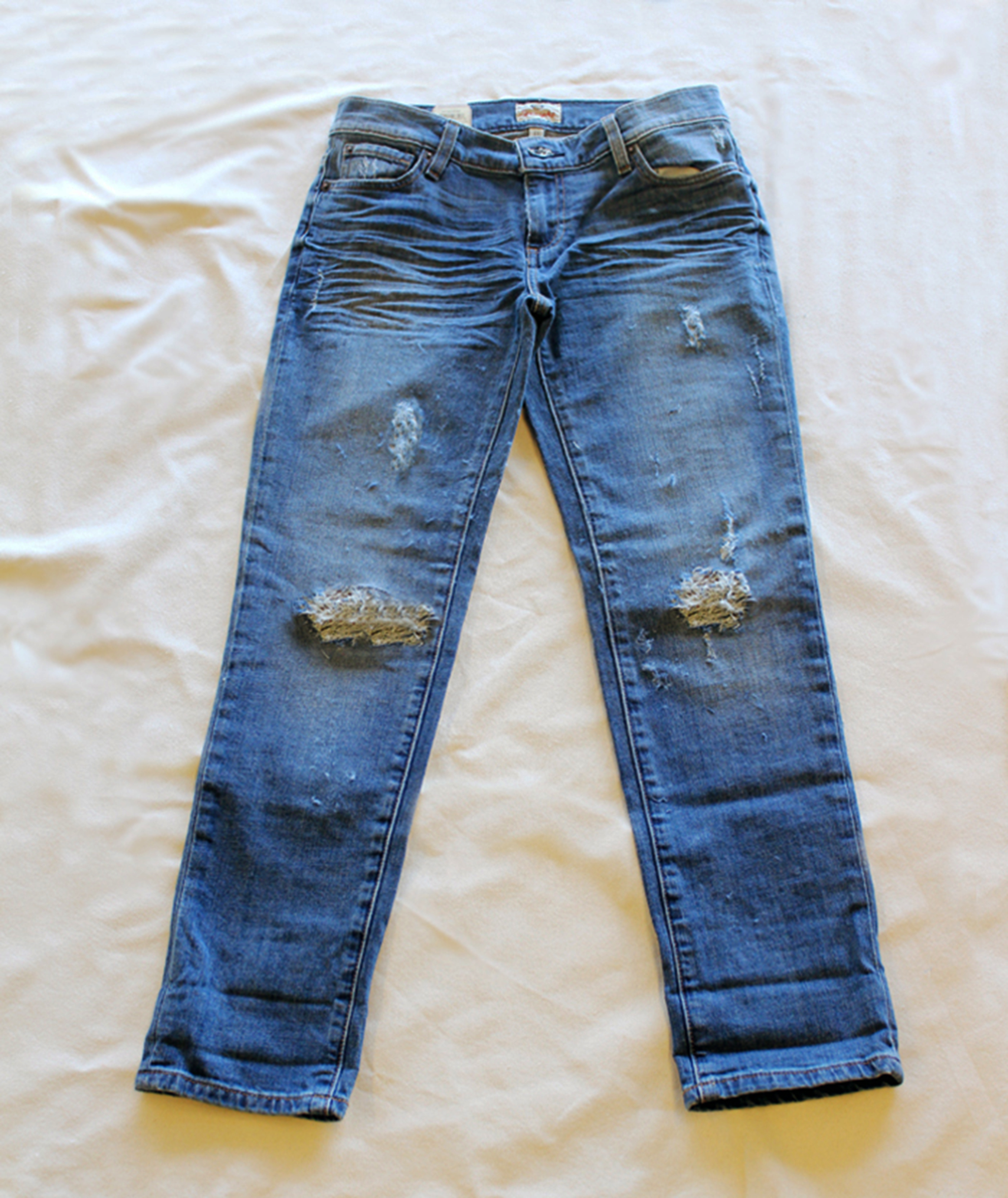 7. To make your jeans glamorous, cuff them to desired length and stud them in random patterns.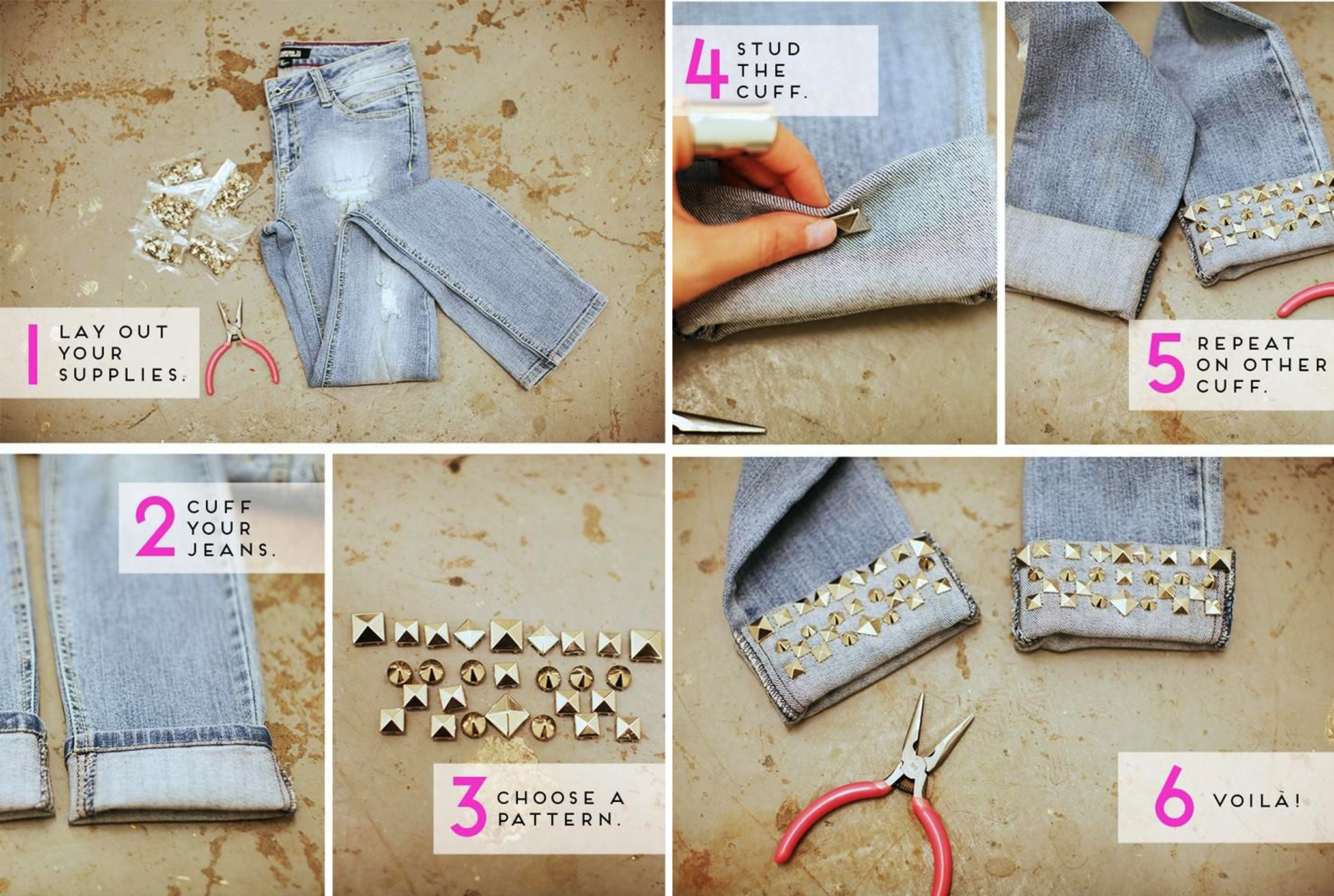 8. Create different designs and patterns to give your denims a fresh look, like this one showing shades of American flag.