Spring break is almost heaven-sent. After a long semester full of exams, all that stress of studying while sitting for endless hours in a chair, you finally get to relax a bit and
lose that extra belly fat
that you gain. All that relaxation may be exciting, but most people tend to overdo it.
With too much partying and irregular sleep patterns, they upset the balance of their bodies. Instead of relaxing during spring break, you can easily end up bed-ridden or have problems maintaining a fitness routine. Even though it's the holidays, you can still stay healthy. In this article, we want to show you the easiest ways to maintain a healthy lifestyle during party season. You can enjoy all the benefits of relaxing, with just a few adjustments to your daily routine. Don't worry - your enjoyment won't be jeopardized and you will be able to get back into the semester. Implement each tip with care and knowledge. Find out what works for you and develop your feeling of self-control.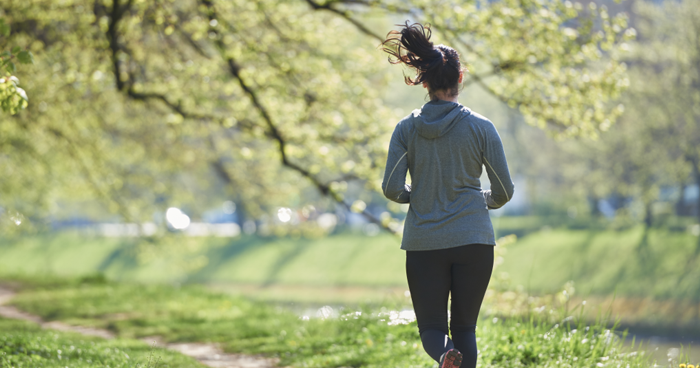 .
1. Prioritize And Be Organized
You might associate spring break with just relaxing and laying around, but that attitude might backfire. The rest of the semester is soon to be here and you must make sure you're prepared. If you fall back on your studying or preparing for an exam, you might risk losing a scholarship or points that affect your GPA. You can stay healthy during spring break - it's just that you have to place studying first. It's the activity that causes the most stress in you. Therefore, you have to complete it before you can have fun.
After you're done with studying, you will be able to go straight to the gym or for a jog.
It's much easier to work out and exercise your body when you don't have stress factors in your life. Doing the boring stuff first will make the rest of the day yours for the taking. .
2. Go On Hiking Trips
What's the next best thing about spring breaks, aside from no classes? That's right - warm weather. When winter is already far gone, you can use the positive change in weather to go on hiking trips.
Hiking trails
offer a great adventure that benefits your body and overall health.
It's easy to just stay in, eat and relax during spring break. However, you don't have to do it all day, every day. To break the unhealthy routine just a little bit, you don't have to go to the gym on a daily basis. Instead, you can go one or two days a week and opt for hiking trips during the weekend. You will have two days to enjoy yourself and to get valuable exercise while having fun with your friends.
.
3. Bring Water Everywhere
Let's face it - spring break is the best period for unexpected day parties, hangouts and all sorts of things you can't do during the semester. With an urge to party that has been suppressed during the semester, you will have a hard time saying "no" to invitations. Staying healthy doesn't mean doing anything unhealthy. On the contrary, it means being honest with yourself and giving yourself the room to have fun. However, that also means taking responsibility for your own actions and choices. This involves mitigating unhealthy activities with healthy ones. Mark Hilton, a fitness and sports writer at NinjaEssays, concurs. "There is no point in being a slave to healthy habits," he says. "It's all about doing the best you can and you will be alright. Let yourself have fun, especially if you worked hard throughout the semester.
Water is essential." Bring a bottle of water everywhere. Being hydrated all the time has numerous benefits that can help you stay healthy during spring break.
.
4. Don't Overdo It With Drinking
Everyone's free and they're constantly inviting you over for daytime parties. This is an attractive situation when you're on week one, but 2 weeks of non-stop partying can take a toll on your health. It's okay to stay up late one night or during the weekend, but connecting multiple sleepless days is detrimental. If you intend to drink, be smart about it.
Drinking does make the whole break fun, but overdoing it will just ruin the experience for everyone.
Learn how to say no. If you're not feeling that well, you don't have to go to a club. You will be there for many days and you don't need to force yourself. If majority of your friends are going, the rest of you can stay and watch a movie. You can also suggest alternatives, like walking or going for a coffee.
Beware of cocktails. Just because you don't like spirits and vodka because they're strong, doesn't mean cocktails are harmless. They have a myriad of different flavors that can mask the alcohol. Even though it feels like strawberry juice, two or three cocktails can knock you out.

Be careful.

If you have to go out drinking, eat something before bed and drink a lot of water. The feeling of being hungover is nothing but your body being devoid of nutrients and water. No matter how much you've had to drink, a sandwich and a glass of water will do nicely.
If you can't keep control of how much you drink, think of it as an investment. The less money you spend on drinking, the more you will have for other needs. And we all know how important it is to have spare money during spring break. You can invest in
new gym clothes
and sneakers, too. .
5. Use The Space For Jogging
Chances are that you're going somewhere relatively far for spring break. It can be annoying to walk around the whole day after you've arrived, right? Of course, everyone wants to relax after a long trip. To clear your head, you should establish a jogging routine. Use Google Maps or a fitness app like Nike Run+ to measure your routes and meet the new area that you're in. You can go every other day and run through areas you've never been before.
If you get up early in the morning, you can enjoy the peace and quiet needed to get a good workout in. Remember to always stay safe and to be informed about the best jogging tracks or trails by the beach. Spring break is a great way to both connect with nature and stay healthy. Besides - you will sacrifice a bit of sleep every night. Getting up early will fire you up and get you ready for a whole day of sunbathing, relaxing and partying. Jogging is the most fun way to exercise, especially if you want to use the good weather to get a tan too. Gyms have all the equipment, but who wants to say in close quarters during spring break.
Just relax, pick a medium-sized route and you won't gain weight from the alcohol or the fast food. It's easier than it sounds, trust us. .
6. Don't Eat Out
Eating healthy on spring break is a Herculean task, but it can't be done. If you've eaten healthy during the entire semester and exercised, your brain will seek out its "rewards." You will logically conclude that you deserve to have a bit more fun and eat out all the time. Because of this, it's exceptionally hard to restrain yourself from going out for every meal. Besides, eating out brings all those extra calories you could have avoided. Look at the situation this way - you don't have to try and eat healthy.
Try to stop eating out because you want to save money. You're on spring break - why would you spend the majority of your money on burgers and pizza? You can do that back home and it probably costs less. Why would you spend so much money on something you can do at home? Buy your own food instead and you will save yourself from both the calories and the excess money spent. If you're too lazy to cook every day - you can improvise. Pack something from home that you can eat for a few days and use the time to prepare meals and salads for the rest of the trip. .
7. Avoid Skipping Meals
When you arrive on vacation, your mind is flooded by numerous plans and ideas. That makes sense, spring break is meant for adventures and fun in areas you don't even know so well. However, going around on trips all day can lead to skipping meals. Not only does your body need more nutrients because you're on the move, but you will also have a hard time drinking on an empty stomach. You don't have to have five four-course meals every day, but you have to be creative about it.
Bring protein bars and fruit with you when you're on the beach. A small, nutritious snack can help you get the vitamins you need. Additionally, you can also prepare sandwiches by yourself and bring them when you're going somewhere. While they're not 100% healthy, they can be the next best thing when you don't want to eat greasy fast food or skip meals. Be responsible about the time you wake up and go to bed too. To say healthy during spring break, you have to force yourself to eat a bit - even if you don't want to. .
Conclusion
Staying healthy during spring break might sound like an urban myth, but it's actually easy. Buy your own food the moment you arrive at your destination. Think about jogging as a viable way of getting to know the area around you. It's important to make exercise both useful and enjoyable. Have fun, but don't overdo it. You've been working hard the entire semester - you deserve it. Author Bio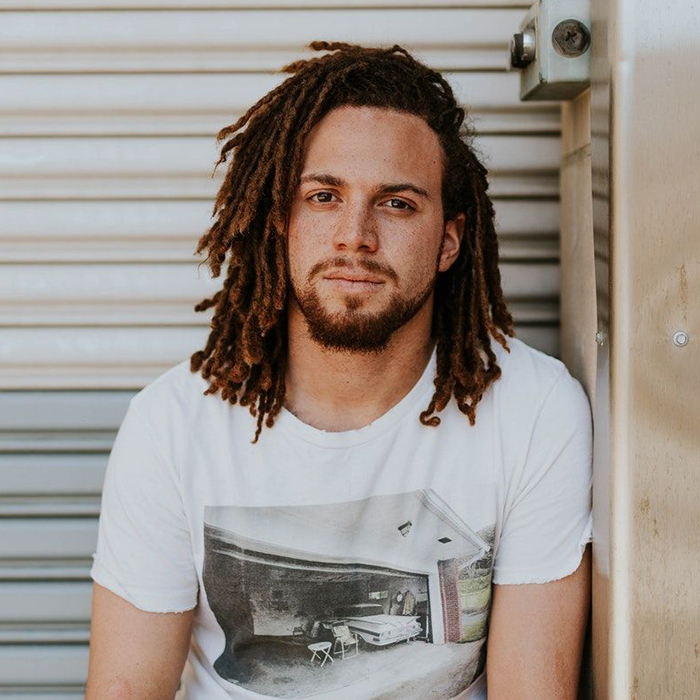 Michael Gorman is high skilled freelance writer and proofreader from the UK who currently works for a number of custom essays service website.
Being interested in everyday development, he writes various blog posts and discovers new aspects of life and technology. His work with automation technology allowed him to use a coursework writing service for effective promotion of online writing..