Mornings are always busy for girls, from the moment you wake up - you rush to iron your clothes, shower, get dressed up, do makeup and hair. Ah, I know all you lovely girls must be wishing that only if you had a bit of extra time to do something different on your hair.
And that's why today I am bringing some of the most amazing hairstyles which will not take much of your time and give a complete look. Whether you have an early morning meeting or just going to hang out with friends, these styles are easy to follow and are perfect for you. Check these out : .
1. Game Of Thrones Braids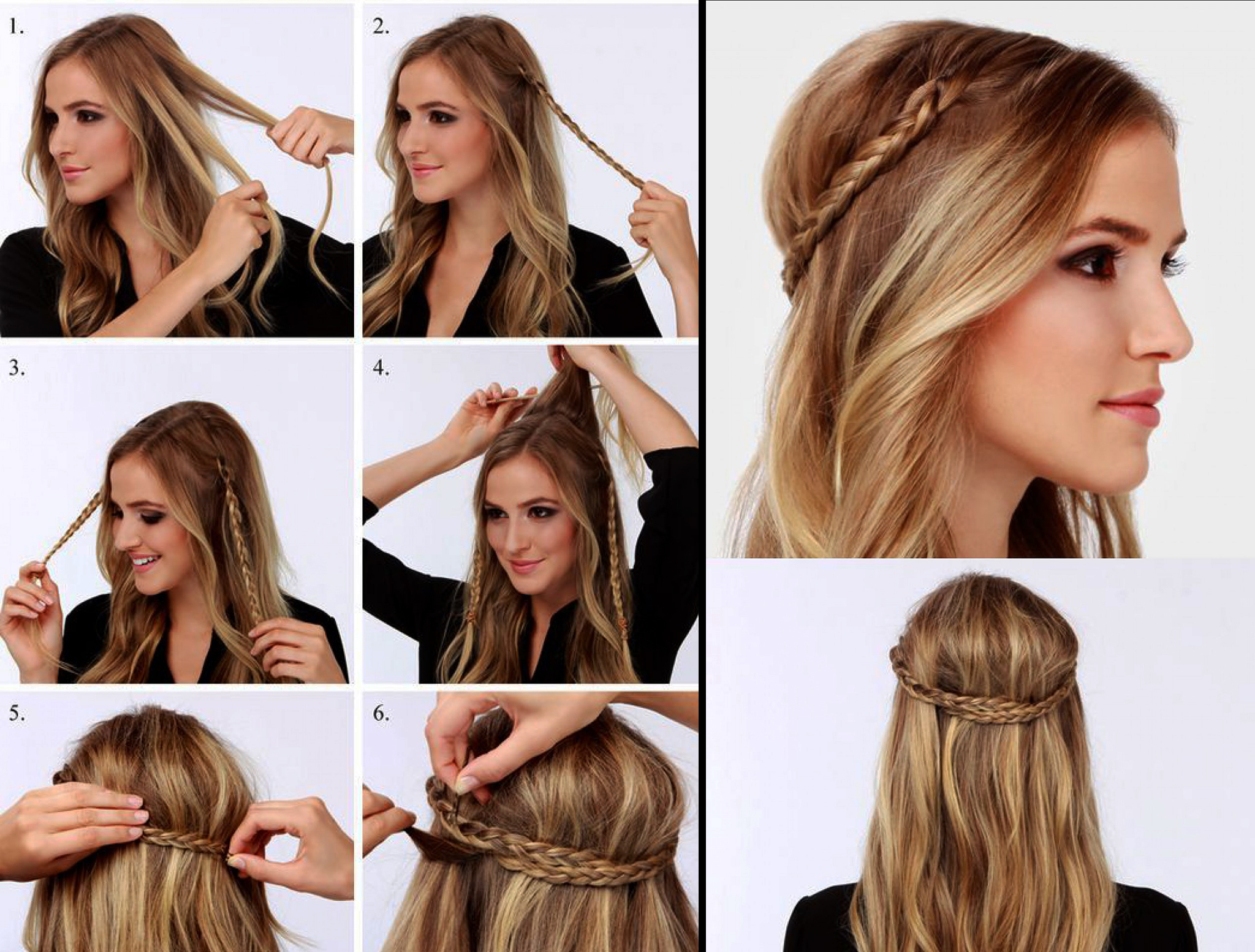 To make this iconic braid inspired by game of thrones, part your hair from center and make two French braids on the front of hair. Bring the two braids at back and tie them with elastic at the base of your head. Take a small section of your from bottom and entwine the two braids together.
Lightly run your finger through the length of your hair to create a natural look. .
2. Cute Half Up Half Down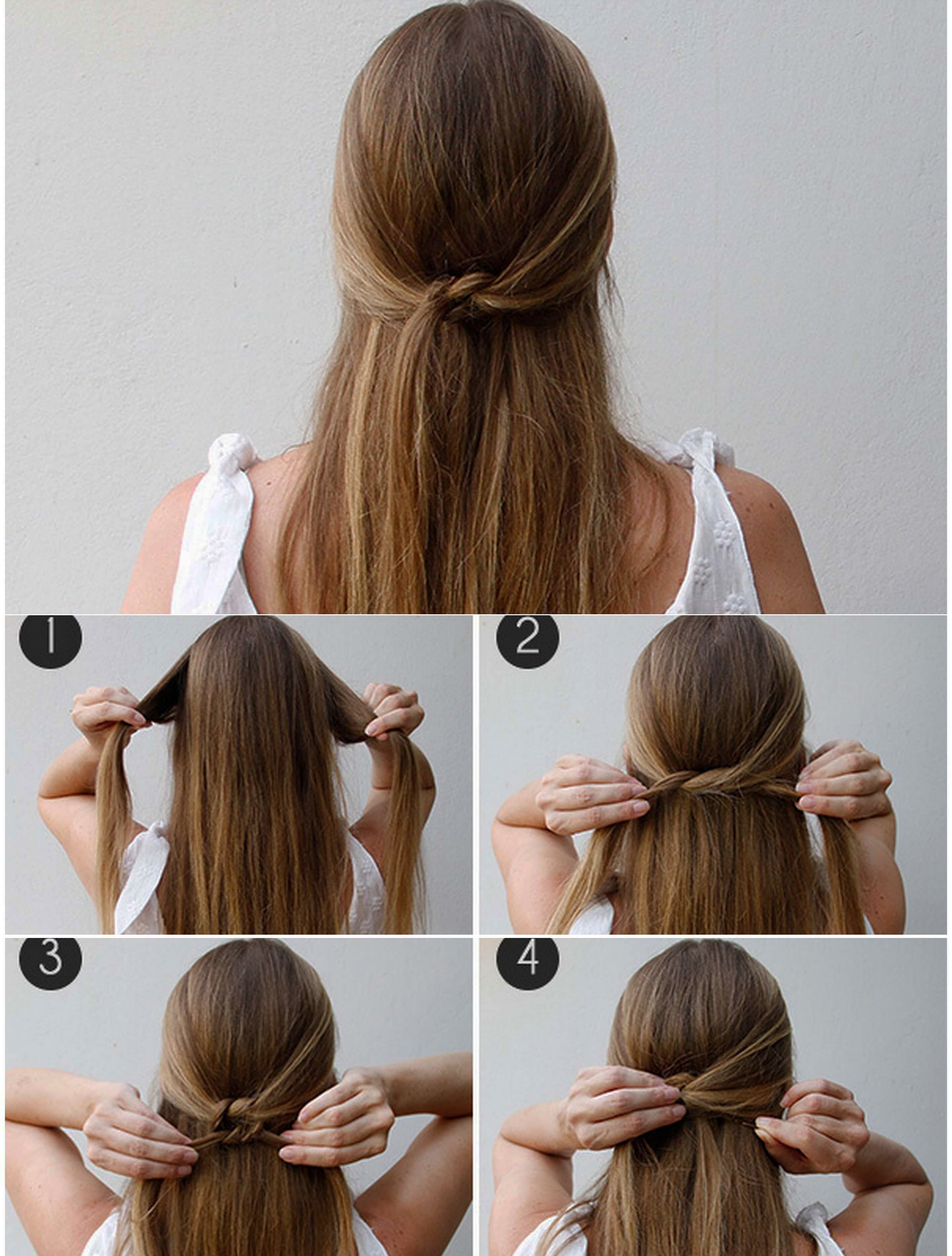 Follow this simple half up half down hair style to get a beautiful look in the morning. Grab two sections of your hair and entwine together at back and just knot it up. Once done add pins to secure the knots. .
3. Twisty Ponytail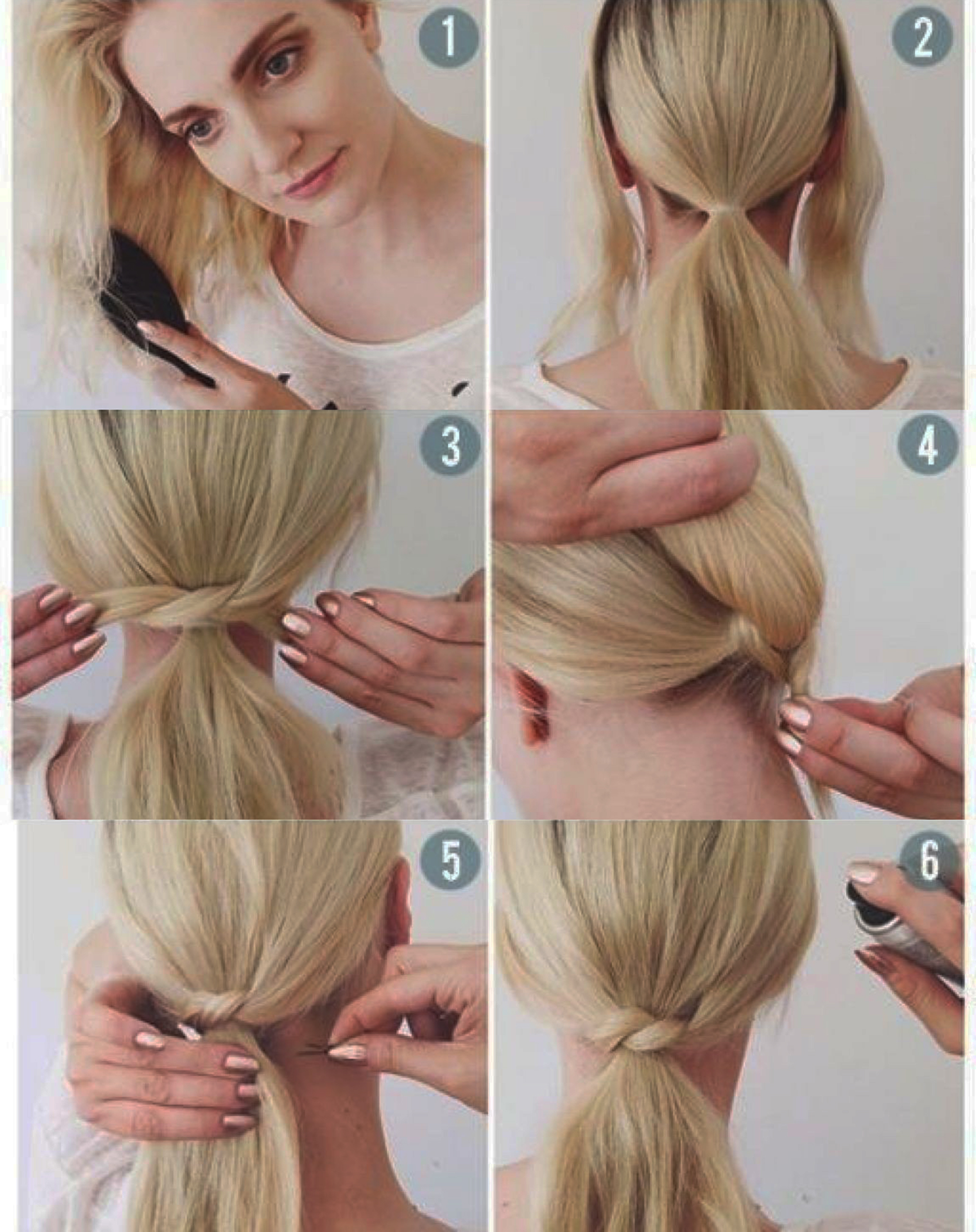 Instead of having a regular ponytail everyday, just twist your hair around a bit and get a new look.
Lock the look with hairspray. .
4. Brisk Braid Wrap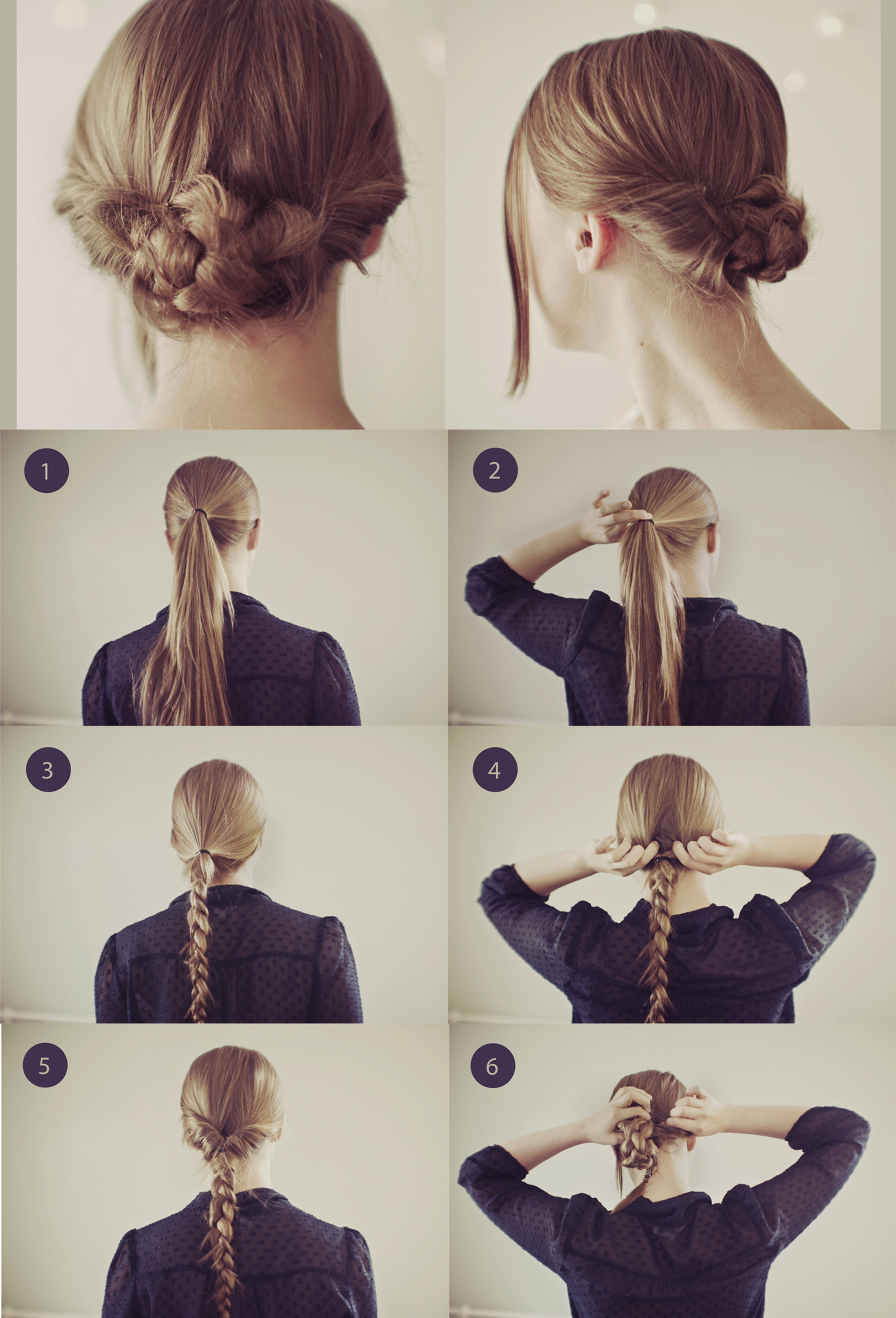 Tie your hair in loose ponytail and make braid of it. Gently make a small hole in your hair grip. Pull the braid through this hole and make a wrap of the braid. Secure it with bobby pins and lock the look with hairspray. .
5. Funky Ponytail Twist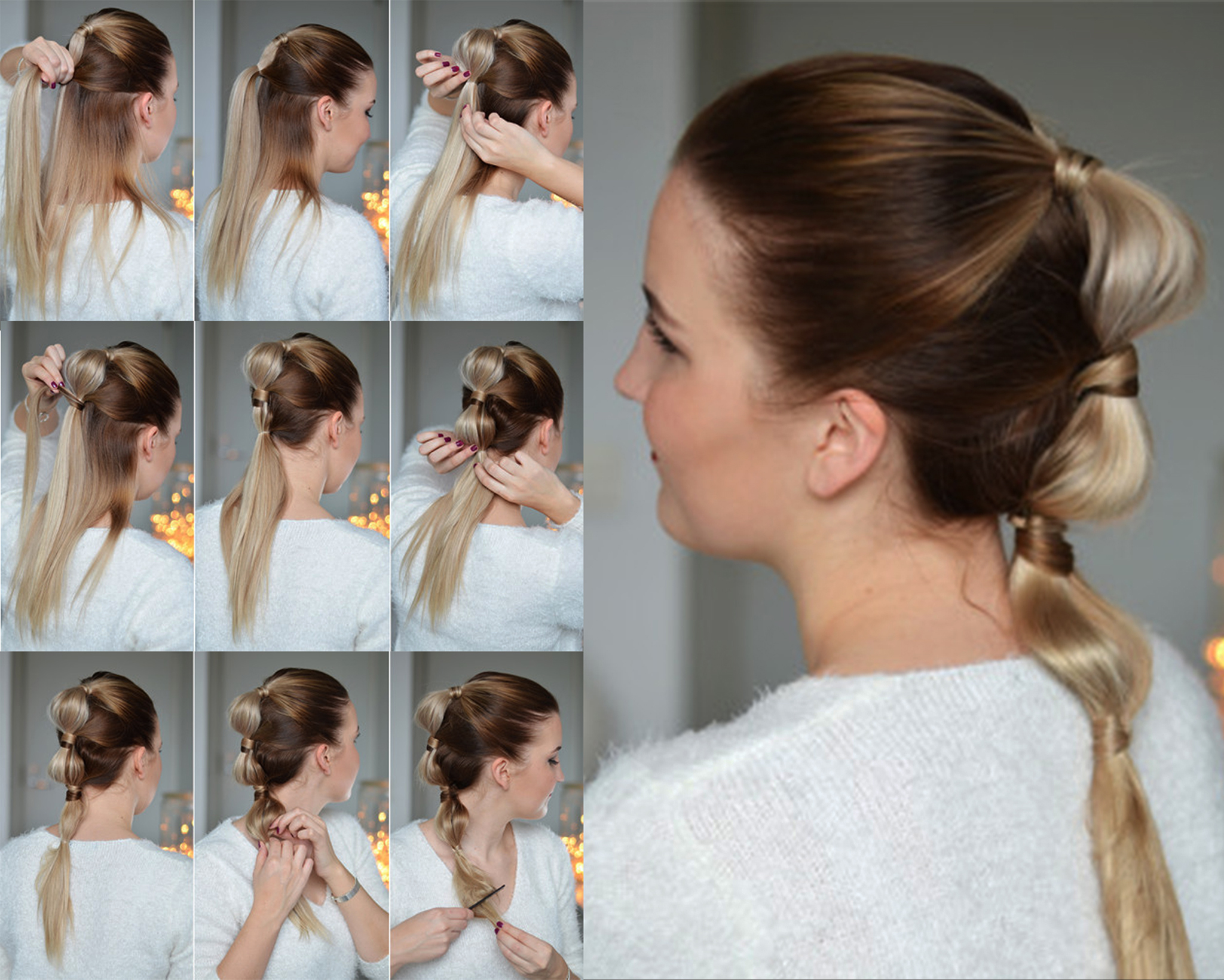 To make this hair style grab a small section of your hair and secure it with elastic.
Create another ponytail below the first pony and continue making ponytails till the end of your hair. To give a natural look to your hair simply run on finger in middle of the ponytails and brush the end part of your hair. .
6. Waterfall Braid Messy Bun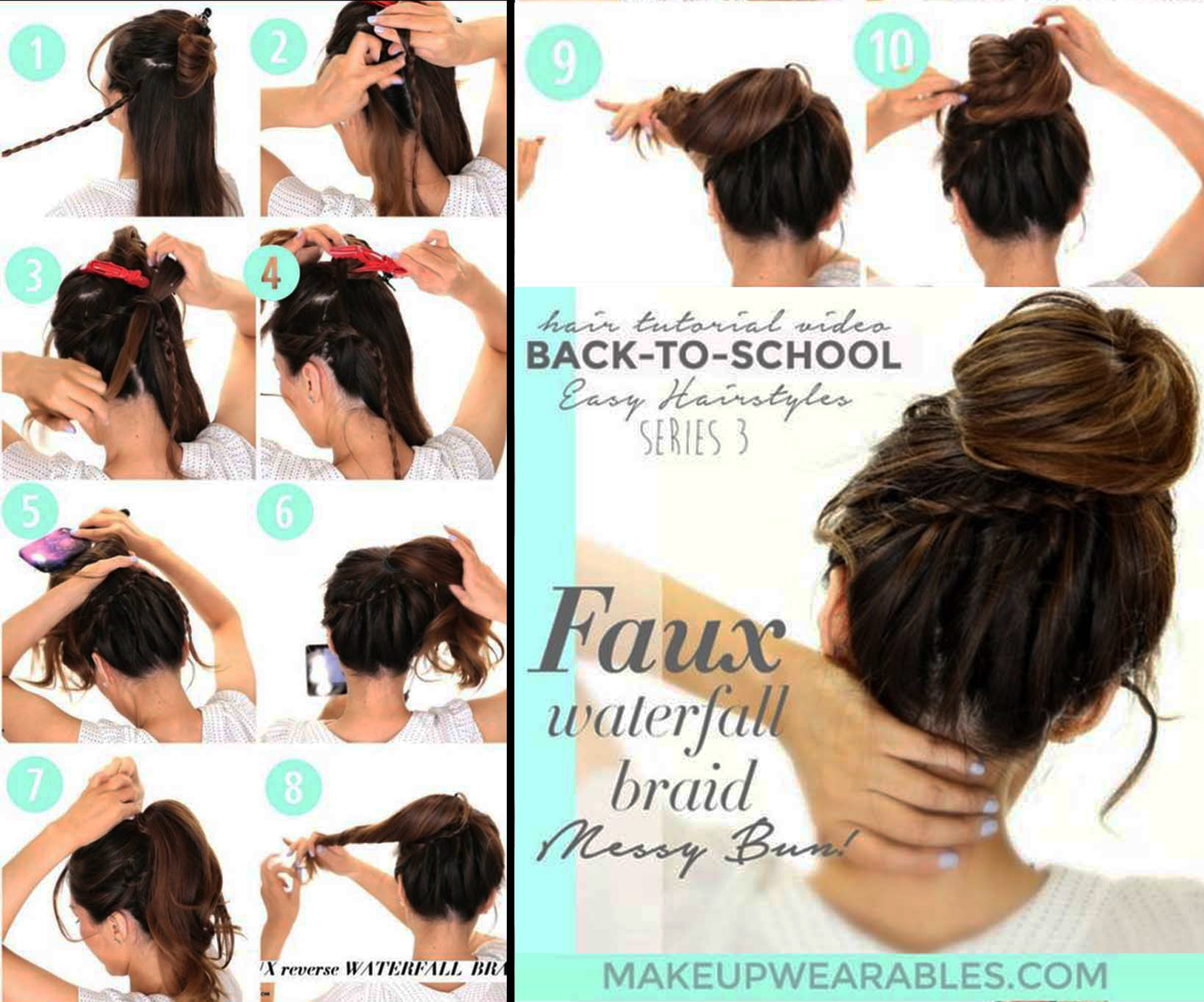 A combination waterfalls and braids tied in a bun is fabulous hair style. For this hairstyle, separate your hair from left ear and clip off your back hair.
Divide your in two sections in front and pin it up. Make a waterfall braid and tie it up with hair elastic. Make French braid in front section of hair and pull in the water braid to create a combined braid. Finally sweep a low ponytail of all the braids and wrap your hair around to create messy bun and pin it up. .
7. Faux Fishtail Braid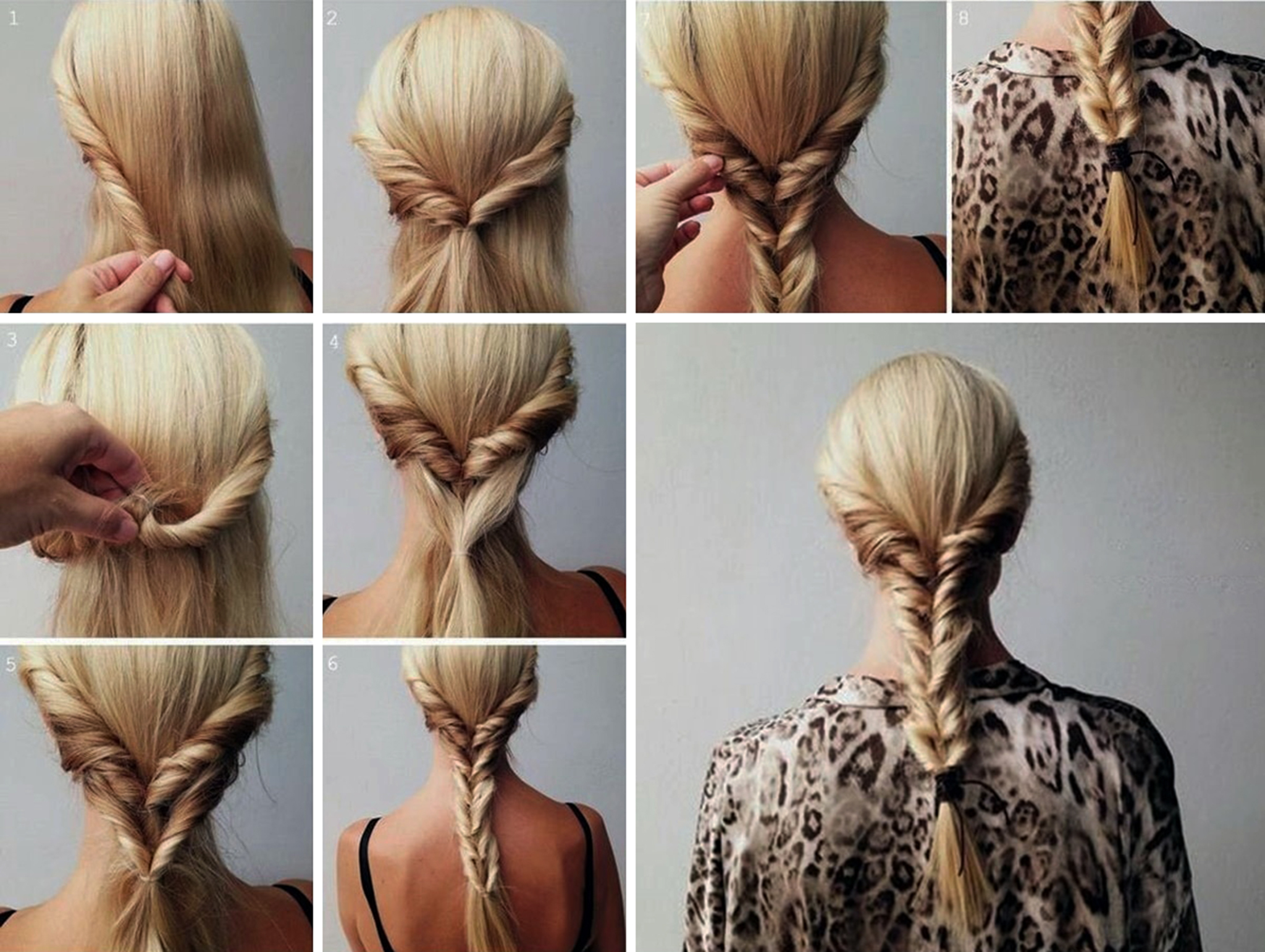 To make this style, split your hair in two parts on the back side and curl them up as shown in the image.
Once both sides are curled up entwine them together and make a loose ponytail below that. Cover up the elastic and follow the same procedure for all length. Finish it off by placing your favourite hair accessory..