Ponytails always remind us of our childhood, it was considered to be such girly thing for busy mother trying to take care of their daughters and managing so much of stuff in morning before we left for schools.
But today the art of making ponytail has evolved it can actually make you look good, great, creative and possibly a lot more friends asking you as to how you manage to get it. Well a few tricks and understanding of your hair will help and remember -it will be fast quick and easy way to get sorted with your hair and your little ones too. Scroll over to find some of the trending ponytails styles: .
1. Soft Sweep Pony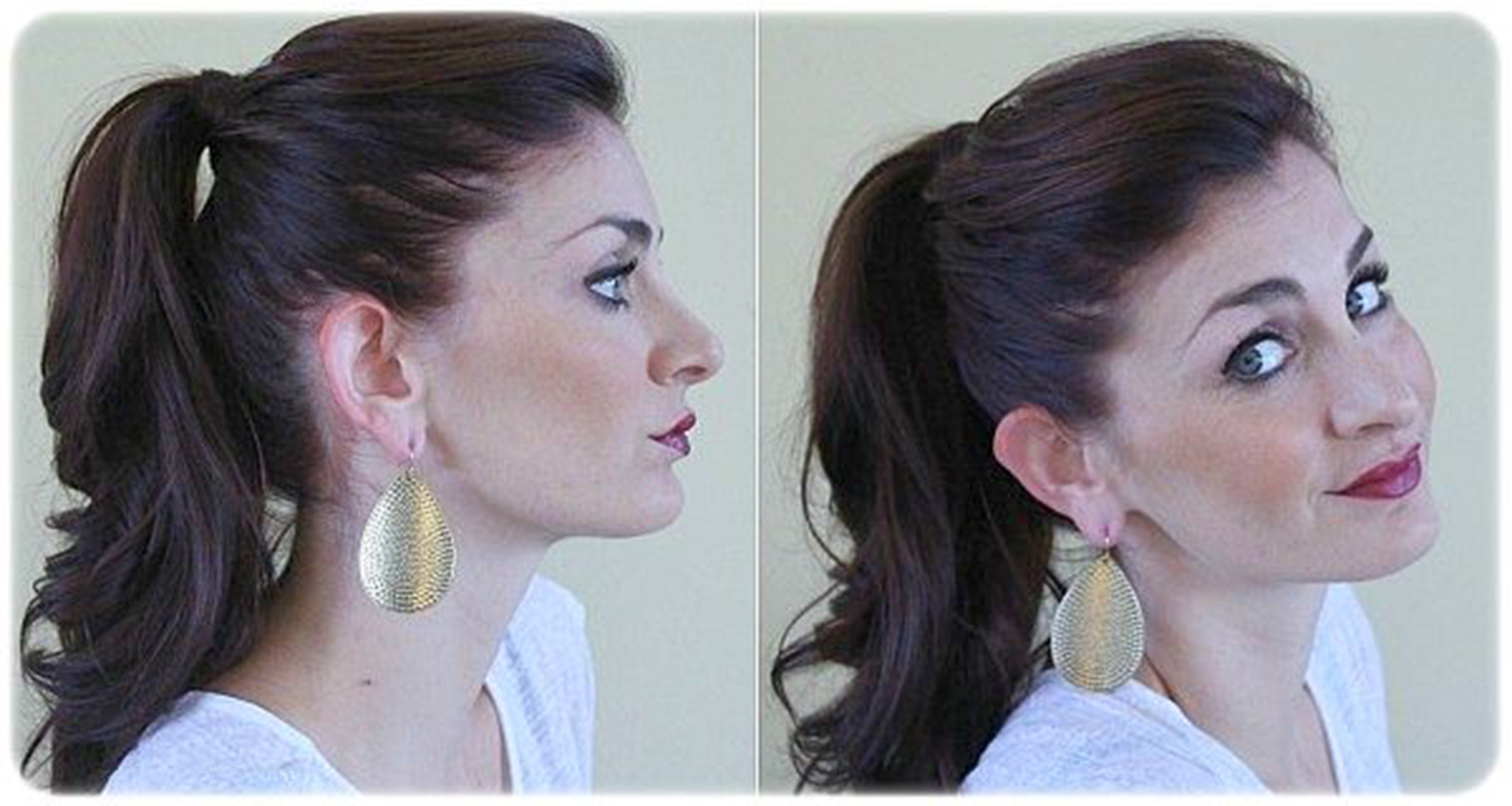 Simply pin up your hair and gather all your hair on the top and tie it to up to get a cute pony. .
2. French Braid Pony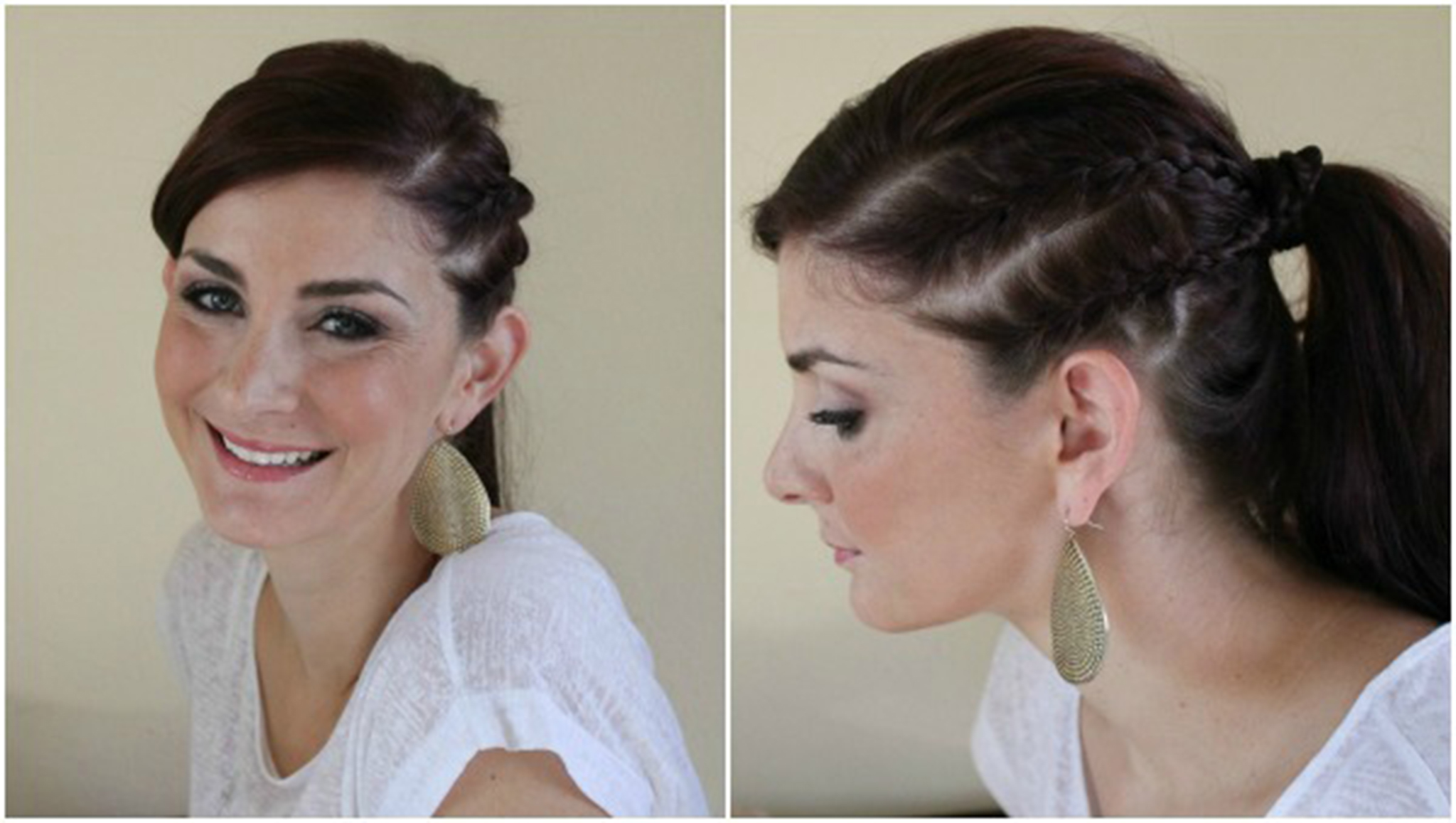 Side part your hair and make to French braids on one side of your hair. Tie the French braids to a pony with remaining hair. .
3. Triple French Braid Pony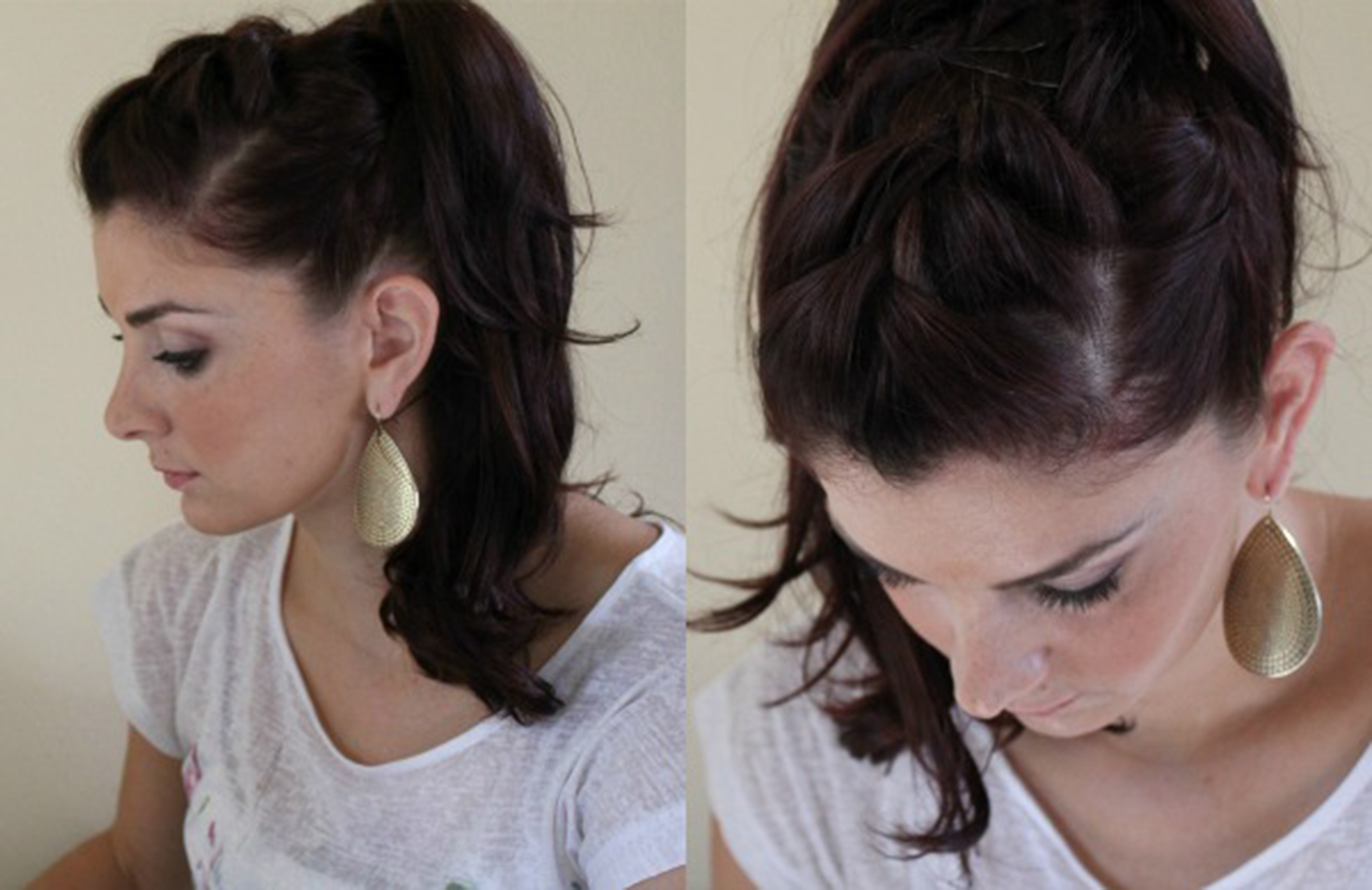 Make three French braids – two on either side of your hair and one in middle and tie them up into a pony in middle on the back of your head. .
4. Ponytail Bun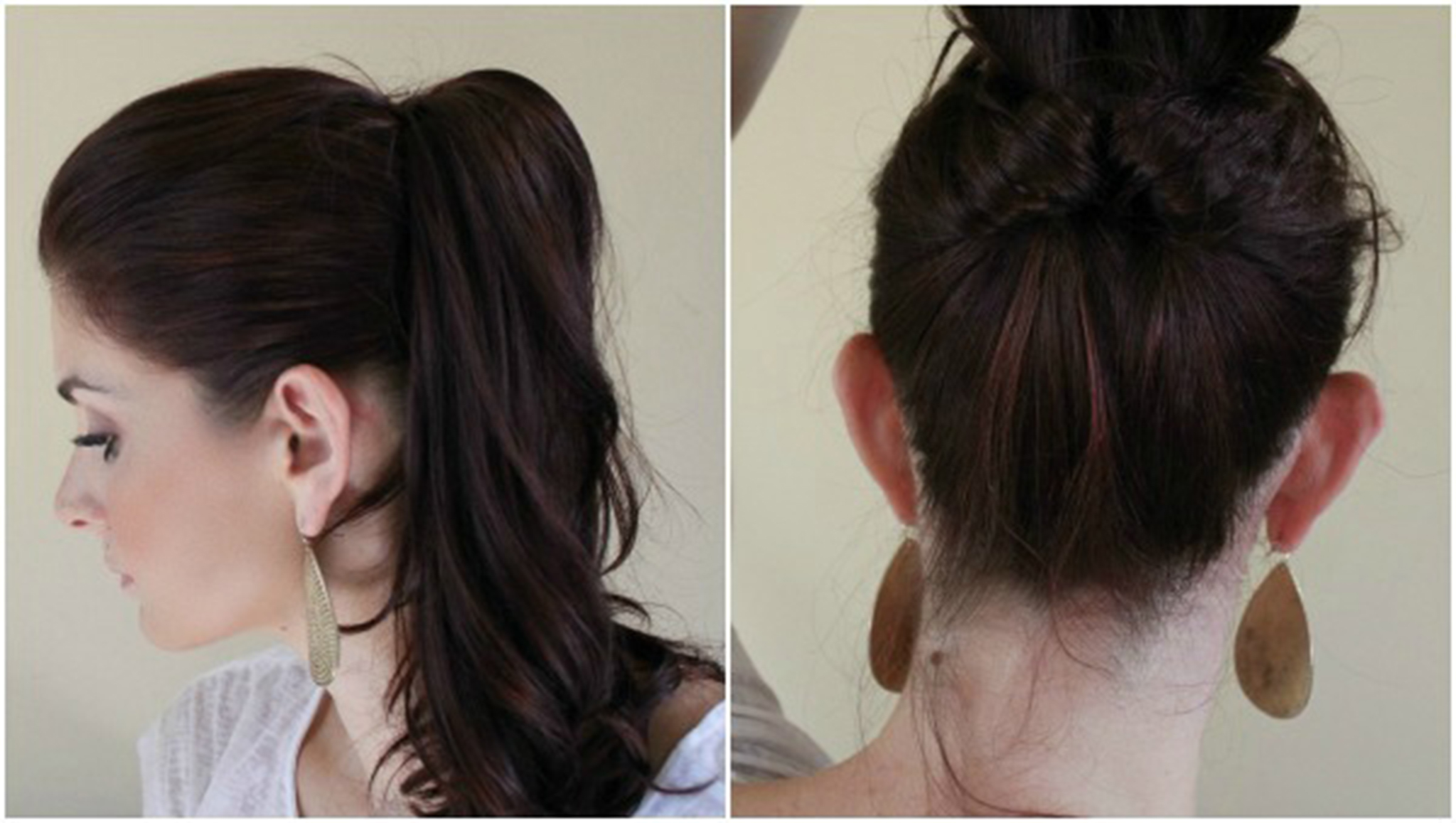 Create a chic look with ponytail bun. Gather your hair on the top and tie it up in a ponytail. Loosen your ponytail a bit and make a hole in it. Loop your hair through this hole and create a waterfall bun with it. To add volume, run your fingers through the bun. .
5. Double Ponytail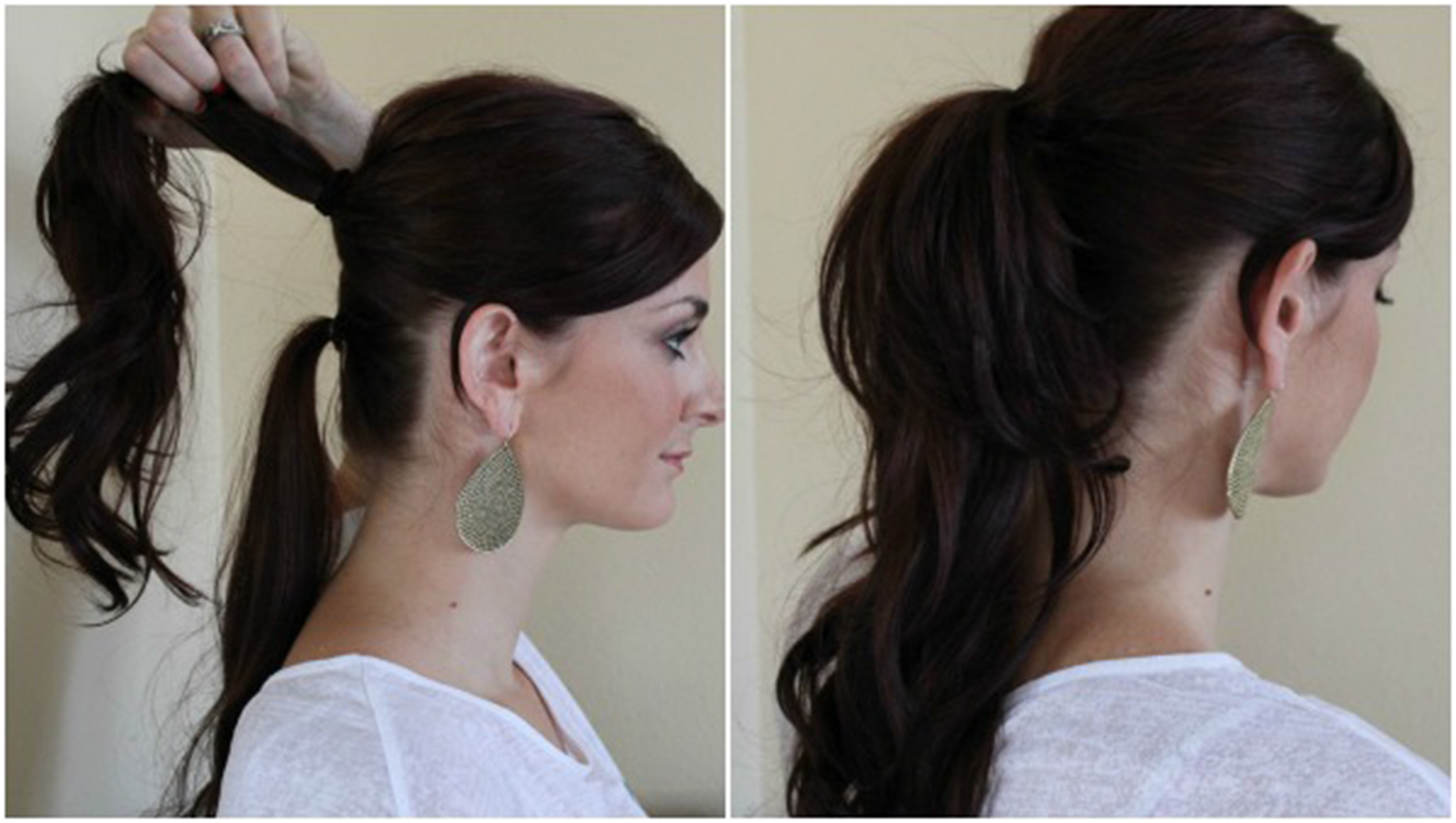 Create an illusion of carrying long hair by adorning two ponytails. Make 1 ponytail on the top of your hair with most of your hair.
Next take your remaining hair and make the 2nd ponytail underneath the 1st ponytail. This will make your hair appear longer than its actual length. .
6. Top Braids Into One Pony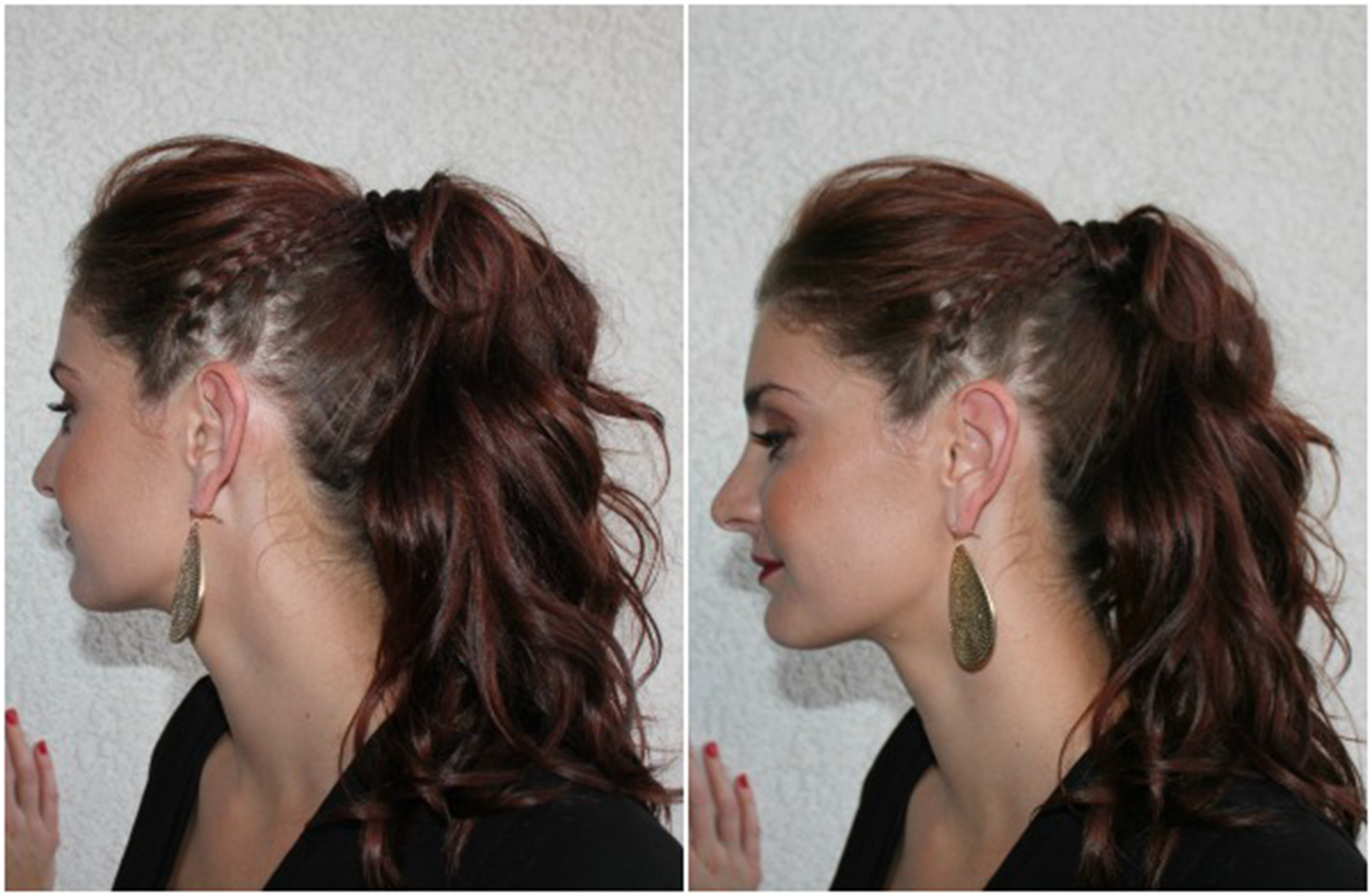 Make 2 braids on one side of your hair on the top and instead of making till all the way down, gather all of your hair and form a ponytail in the center. You can also make 2 braids on each side first and then create a pony tail. .
7. Pompadour Pony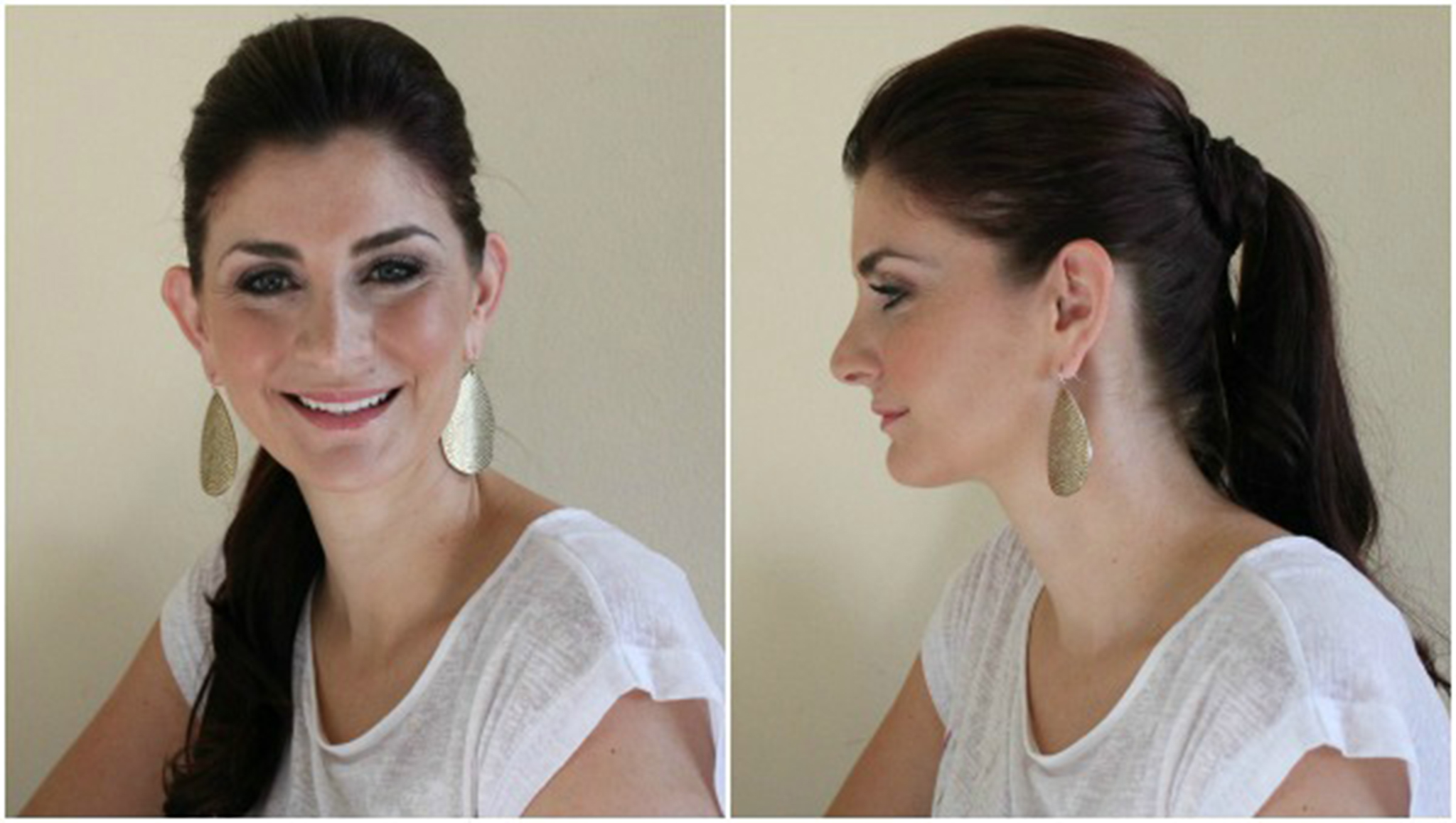 Make your pony classier by creating a pompadour of your hair first. Make a pony with hair remaining down. Next wrap the top hair your pony and secure the look with hair clips and pins..