Although fashion and style tend to be quite personal concepts, there are still many effective tricks stylish men employ every day in order to elevate their outfits to a whole new level. If you want to look great in your clothes as well and turn into a better-dressed man, then it might be time to learn these incredible fashion secrets. Here are some of the best tips stylish men don't want you to know about, which will help you dress better every day: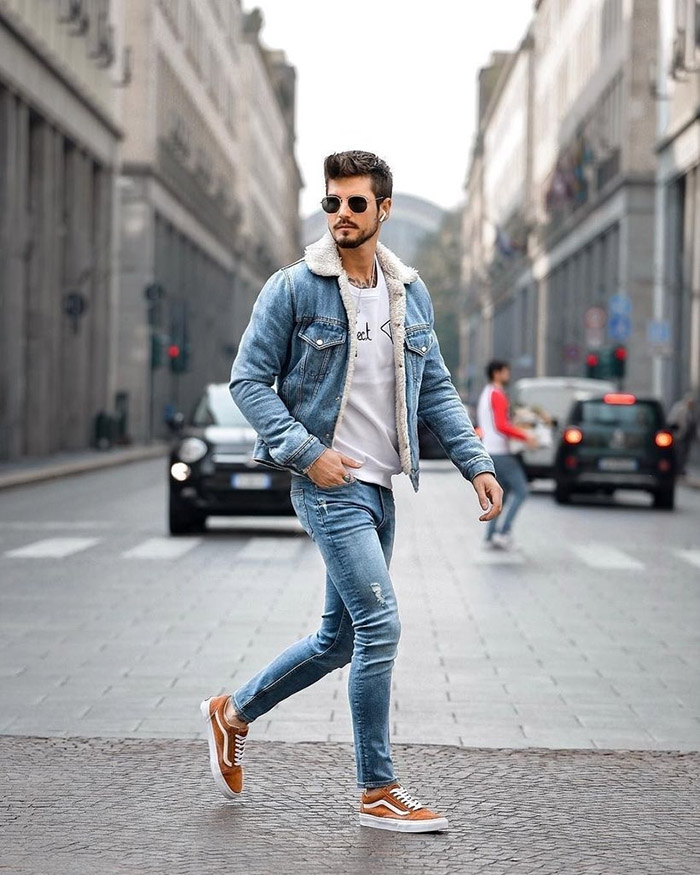 1. Ditch the loud prints and colors
Graphic tees and neon colors are reserved for boys, not men. If you want to look stylish and put-together, a much better idea would be to opt for solid, neutral items, especially when it comes to shirts and T-shirts. These pieces are basic building blocks of any wardrobe that easily match with anything in your closet, while instantly elevating your outfits, and making you look more polished.
Of course, that's not to say that you can't express your personality and style through different colors and prints. Just make sure to stick to more muted shades, as well as more classic and refined patterns, such as stripes or even delicate florals, to ensure a sleek and cohesive look.
2. Learn how to layer efficiently
Another well-kept secret, layering is one of the easiest ways to make any plain and simple outfit look that much more interesting and inviting. Try wearing a classic white shirt under your sweater, or wear a cardigan over a basic T-shirt, and then pull the look together with a casual denim or leather jacket. Even accessories, such as hats and scarves, can be viewed as additional layers that add more dimension. Including that one extra step is a very simple and quick fix, but it instantly gives more detail to your look and makes the whole outfit more visually appealing.
3. Exchange your wallet for a money clip
Every man needs to carry some cash with him at all times, even if it's just an emergency stash. However, regular wallets that are packed with bills, cards and receipts often end up being too big and bulky, protruding from your pocket, and ultimately ruining your whole look. Instead, it would be a much better idea to opt for an elegant money clip for men that makes you look more polished and refined, while still seamlessly fitting into any pocket. If you still need something to hold your credit cards and ID, then combine a money clip with a leather cardholder, for the ultimate thin and sophisticated pair.
4. Decide to decorate your wrists
Accessories are another great way to spice up any plain outfit, and decorating your wrists is the perfect place to start. From casual sports ones to more formal dress ones, watches are the number one accessory every stylish man should own. Apart from always making you look intentional and put-together, the right watch also adds an air of elegance and sophistication many men might need in their looks. If your style is more laid-back, however, and you love to express your personality, you can also choose leather or beaded bracelets to complete your stylish outfits. You can find a great variety of them on thebracelets.com.au
5. Opt for elegant footwear
Your choice of footwear can truly make or break any outfit, which is why it might be a good idea to opt for more classy and dignified shoes. Even a classic pair of ankle boots or Oxford shoes can elevate an otherwise casual look, and make you look much more refined. And as long as you opt for a black or brown pair, you can pair them with nearly anything, and wear them to almost any occasion.
It might also be wise to invest in a great pair of basic sneakers. However, stay away from those worn-out sports shoes, and choose black or white leather sneakers instead. That way, you have the ideal pair of shoes that can complement anything from a casual outfit to a suit and tee combination.
6. Invest in a signature scent
This might actually be the best-kept secret of them all. Although most men don't tend to associate scents with fashion, it's actually an incredibly important aspect of personal style. When you find a fragrance that's uniquely your own, you'll instantly become more recognizable when you enter a room.
What's more, the right cologne might also give you a much-needed confidence boost, providing you with everything you need to tackle the day. Whether you opt for a floral or a musky scent, make sure to choose a sophisticated, special and memorable fragrance that will ensure you always leave a great impression.
When it comes to personal style, there are many subtle tricks men employ to look more polished and fashionable every day. And now, you can do it too!