.
Did you know that the average American owns nearly 20 pairs of shoes? If you're looking to add to your collection, you can't go wrong with sneakers.
With all of the different options available, it can be difficult to know where to start. Luckily, this guide is here to help. We'll break down the most legendary sneakers you can own to take your wardrobe to the next level!
.
Ready to learn more? Let's get started.
.
1. Adidas Stan Smith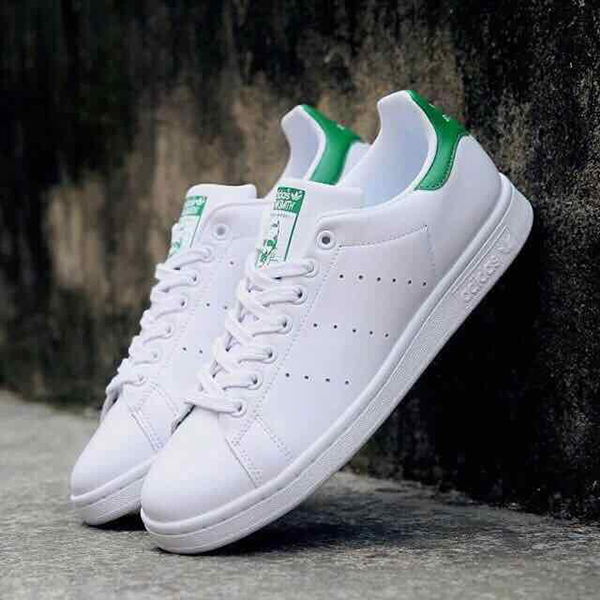 Let's travel back to 1963; this is when the first Adidas tennis shoe was produced. The studded outsole was made of rubber, and the upper was made of white leader. There were also perforated holes that replaced the classic stripes. This shoe model was launched in 1965, and at first, it was named after a tennis professional named Robert Haillet. Once Haillet retired, Adidas looked toward another player: Stan Smith.
.
Once Stan Smith signed his contract with Adidas in the '70s, the shoe became one of the most popular. It sold 22 million pairs in 1988 alone.
.
The design is minimal, but it still retains its appeal, especially since the green and white combination is so flattering. You'll mostly notice the more nonchalant and laid-back folks wearing these.
.
2. Converse Chuck Taylor All-Star
.
One of the most iconic sneakers on this list is the Converse Chuck Taylor All-Star. Converse created these back in 1917, but it wasn't until they added Chuck Taylor's name to the shoes in 1932 that they skyrocketed in popularity.
That proved to be a smart move; many people refer to these collector sneakers as 'Chucks.'
.
Since the '30s, Chuck Taylors has become a must-have in many American closets. You can go to any high school and see a large percentage of teenagers rocking them. Converse also has big ties to the music scene, with a variety of musicians embracing the iconic look.
.
Thousands of pairs of low-cut and high-top chucks continue to get sold each week worldwide. Their unisex design allows both women and men, girls and boys, to wear them.
These all-star shoes are likely to stand the test of time, staying effortlessly cool for years to come.
.
3. Nike Air Force 1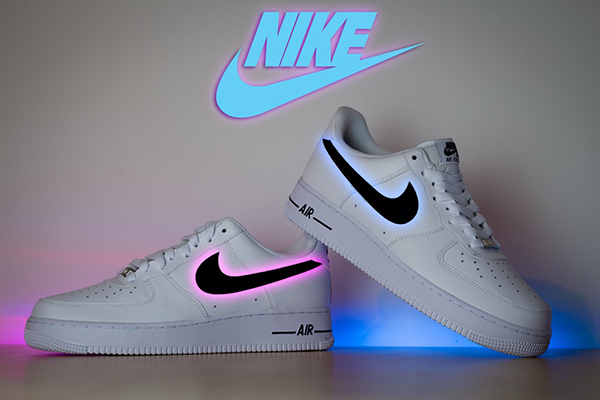 No list of the most classic sneakers of all time is complete without mentioning Nike Air Force 1s.
Nike sells 25 pair of these shoes per second, and it's easy to see why. These are the world's most famous basketball sneakers, and they debuted in 1982 as a high-top sneaker.
.
One of the most revolutionary aspects of the Nike Air Force 1 is its sole. It is the first basketball shoe to feature Nike's Air cushioning.
.
This design grew popular with some of the most famous basketball stars. Once Nike released the low-cut version, the sneaker went from the courts to the streets. Eventually, it also made its way into songs, runways, and social media feeds across the world.
Although you can easily find a variety of AF1s in different silhouettes and colors, it's hard to beat the classic all-white pair.
.
4. Air Jordan 1
.
As popular as Nike Air Force 1s were, another sneaker was about to captivate the world. Debuted in 1984 by Michael Jordan, Air Jordan 1s quickly took off.
.
Michael Jordan became one of the best basketball players, all while wearing his black and iconic red sneakers. He was so adamant about wearing them that Nike paid the fines for him not wearing white shoes.
.
Jordan's legendary status catapulted his shoes into fame, and since then, Air Jordans have become a must-have. If you're ready to own a pair, be sure to check out KicksCrew.
.
5. Old Skool Classic Vans
.
Anyone who grew up in the skate culture of the 80s and 90s knows how iconic Vans are.
.
These iconic shoes were first launched in 1966 in California. The Van Doren Rubber Company was one of America's largest shoe manufacturers and the early days of Vans were particularly strong. The soles were twice as thick as other shoes, and the canvas was made of one of the toughest materials you could buy.
.
Doren refused to spend money on advertising, but he did pay a professional skateboarder to wear Vans during contests. Once those rugged sneakers were spotted, it sent skateboarders into a frenzy.
.
Vans started producing footwear internationally in 1995, creating a variety of designs and silhouettes that appealed to a variety of people. There's no beating the absolute classic Vans that started it all, the Old Skool. If you want extra cool points, you'll get the checkerboard pattern.
.
6. PUMA Suede
.
Wearing sneakers for leisure wasn't very common before the 70s. Many of these iconic shoe brands were built as training shoes for athletes.
The world continued to shift, however, and in 1968 PUMA debuted their first lifestyle shoe: the Crack.
.
Most PUMA athletes received a blue and white suede Crack, but Tommie Smith, one of the athletes competing in the 1968 Mexican Olympics, received the infamous black and white version.
.
As Smith stood on the podium ready to receive his Gold Medal, he and compatriot John Carlos raised their first in a gesture against racial violence. This was an iconic moment in sports, paving the path for future athletes to speak out against injustice. Since then, PUMA Suede has created roots in hip-hop, and every sneaker aficionado knows that you need at least one pair in your collection.
.
Most Legendary Sneakers You Can Own
.
The sneaker industry is not only one of the most successful in the fashion world, but it's also a cultural staple. If you're looking to make your outfits stand out, you'll need the most legendary sneakers. With so many options available, it's easy to get lost, but remember that these six are the most famous sneakers.
.
Now start adding them to your cart and get ready to elevate your look.
.
Looking for more articles like this? Be sure to check out the fashion section of our blog.
.