Hair buns are cute, fun and unique in their own way. They not only make you look elegant but also keep your face and neck free of hairs falling over them. A neatly tucked in bun makes a woman appear attractive and appealing in her own way. Buns have taken a leap from their regular classic look to more interesting variations like chignon buns, double buns, braided buns and ponytail buns. Tweak your hair and make your own style statement with the buns by exploring different bun hairstyles. It's time to try something new with your hair, check out the bun variations given here and flaunt one today:
1. Braided Sock Bun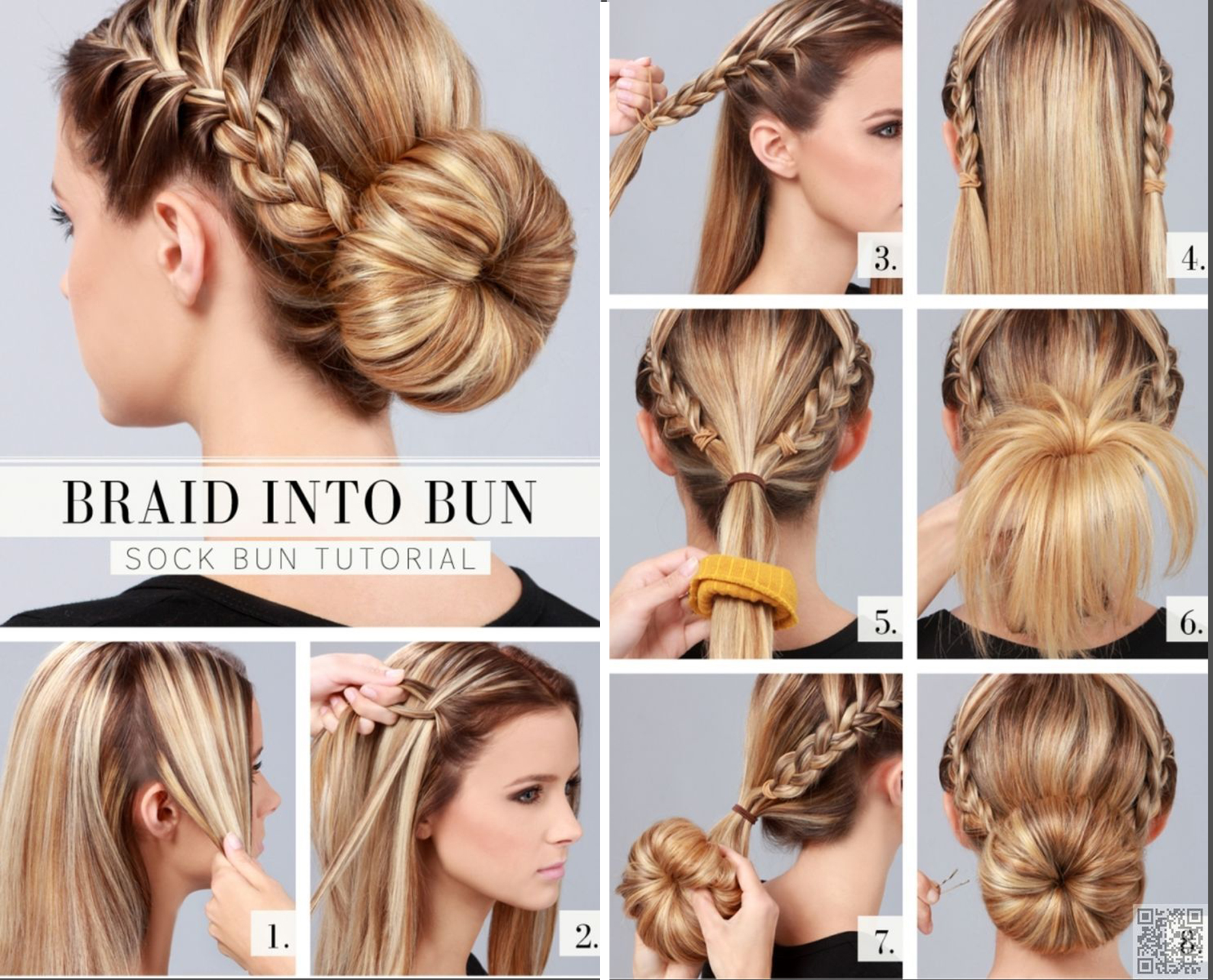 Almost every woman who loves sock bun has rocked sock bun time and again. Add some fun to your basic sock by adding braids into it. Divide your hair into two sections and create a braid on each side from the hair in the front. Bring the two tiny braids at the back and tie them with an elastic band in the middle. Tuck in the sock and secure bun voila you are set with your new hair up do.
2. Messy Bun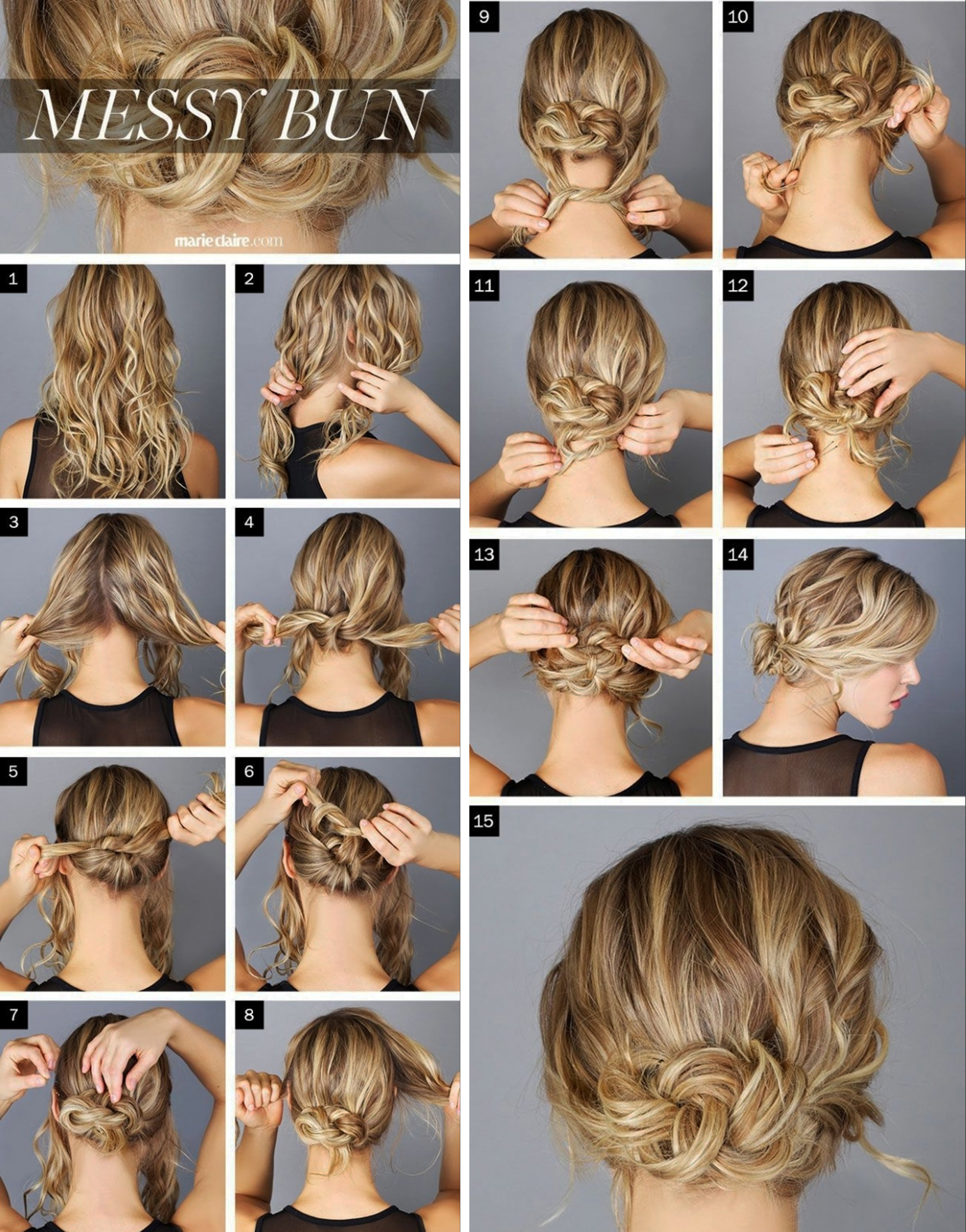 Messy buns are your perfect pick be it for a casual afternoon lunch or be it your everyday run to grocery stores. This fast, easy to create to bun is best alternative to your regular buns. Divide your hair in 2 sections and interlock them roughly all the way up at the back leaving few strands out in front and back to give it a natural look.
3. Ponytail-Braided Bun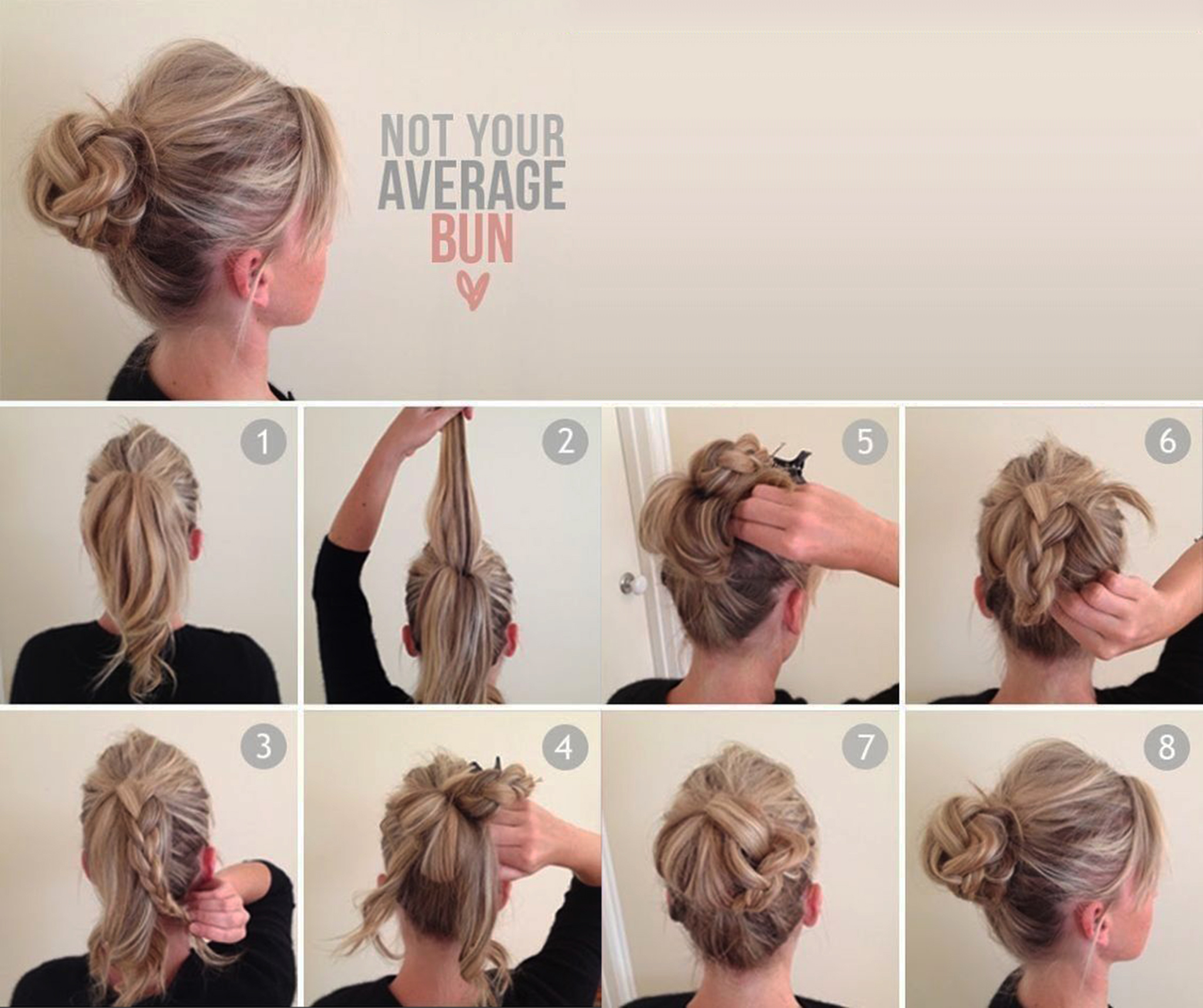 Turn your ponytail into a braid and roll and twist your hair into a glamorous bun. Gather all your hair on top to make a pony and divide it in 2 layers. Make a braid from top layer and roll it together with pony to form a twisted bun. To make bun voluminous make the braid loosely and tie up the bun without pulling your tight.
4. Low Braided Hair Bun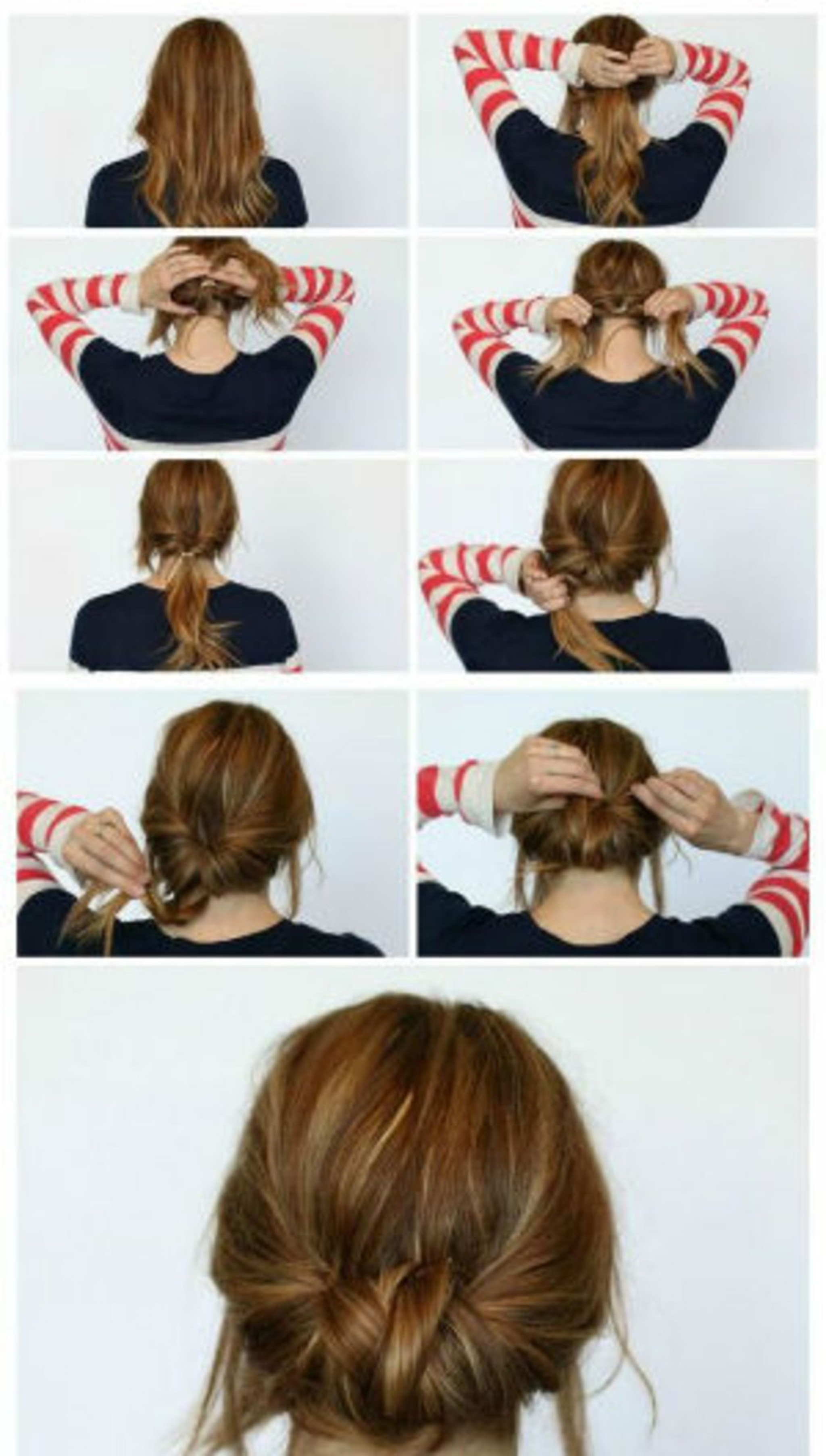 This easy to follow low hair bun is perfect for any hair length. Simply make a low pony, make a gap above your pony. Flip your pony through the gap and braid the pony. Tuck in the braid to form a bun and a get cool, elegant and feminine bun, secure the bun with bobby pins.
5. Cute Bun For Little Girls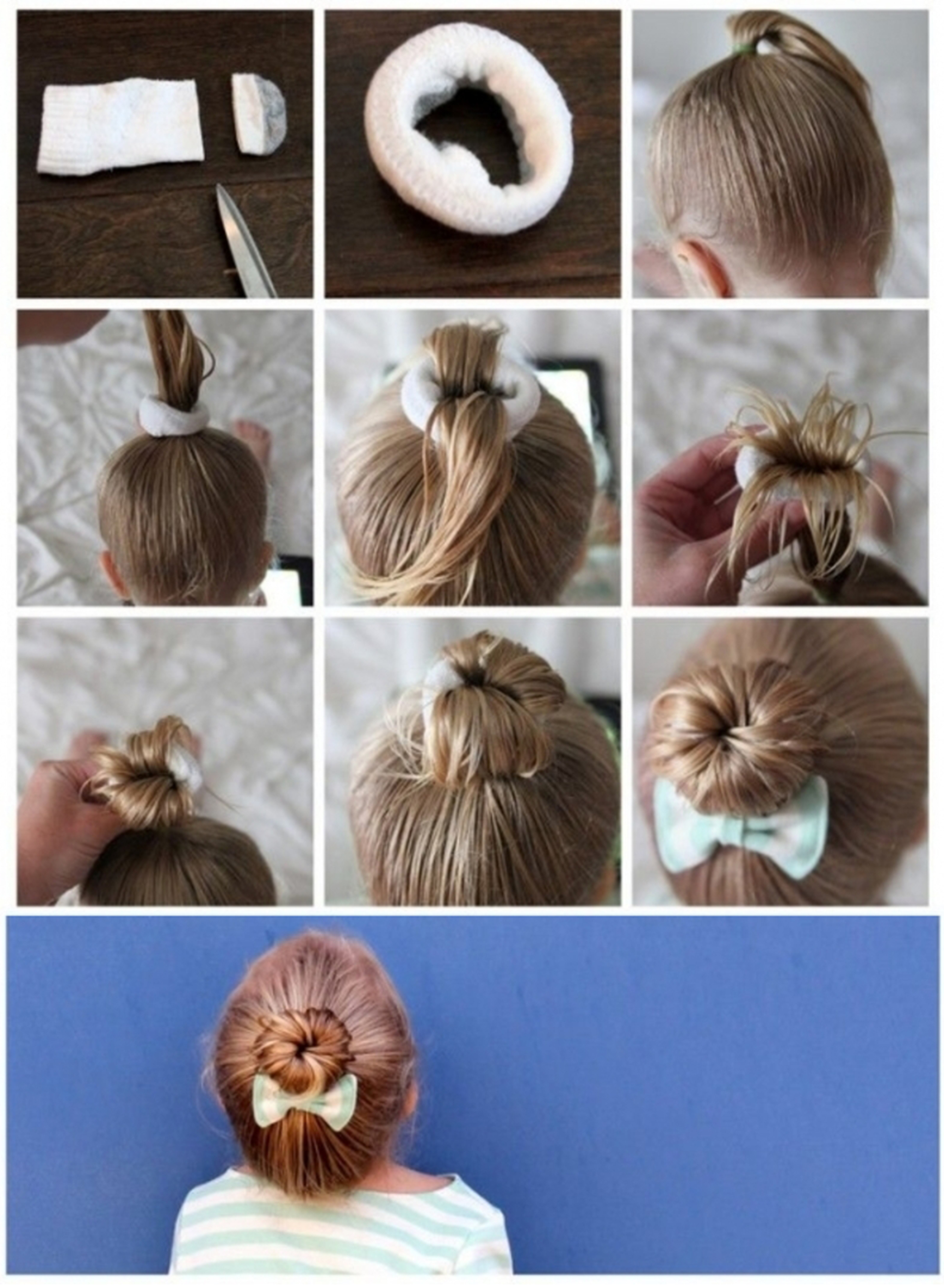 Just like yourself, give your little angles a twist of hair bun hairstyle. Create a high pony on your little one and roll it up in a cute sock bun. Embellish it with her favourite hair accessory to make her feel like a little princess.