There are many new tutorials available online these days which give you the step by step instructions to craft your hair into amazing styles. Among these styles some of the styles are so stunning that it would only take an artist's imagination and his creativity to make these hair styles. Scroll over to find some of the most incredible hair styles ever crafted:
1. Elegant Bun Tutorial For Evening Wear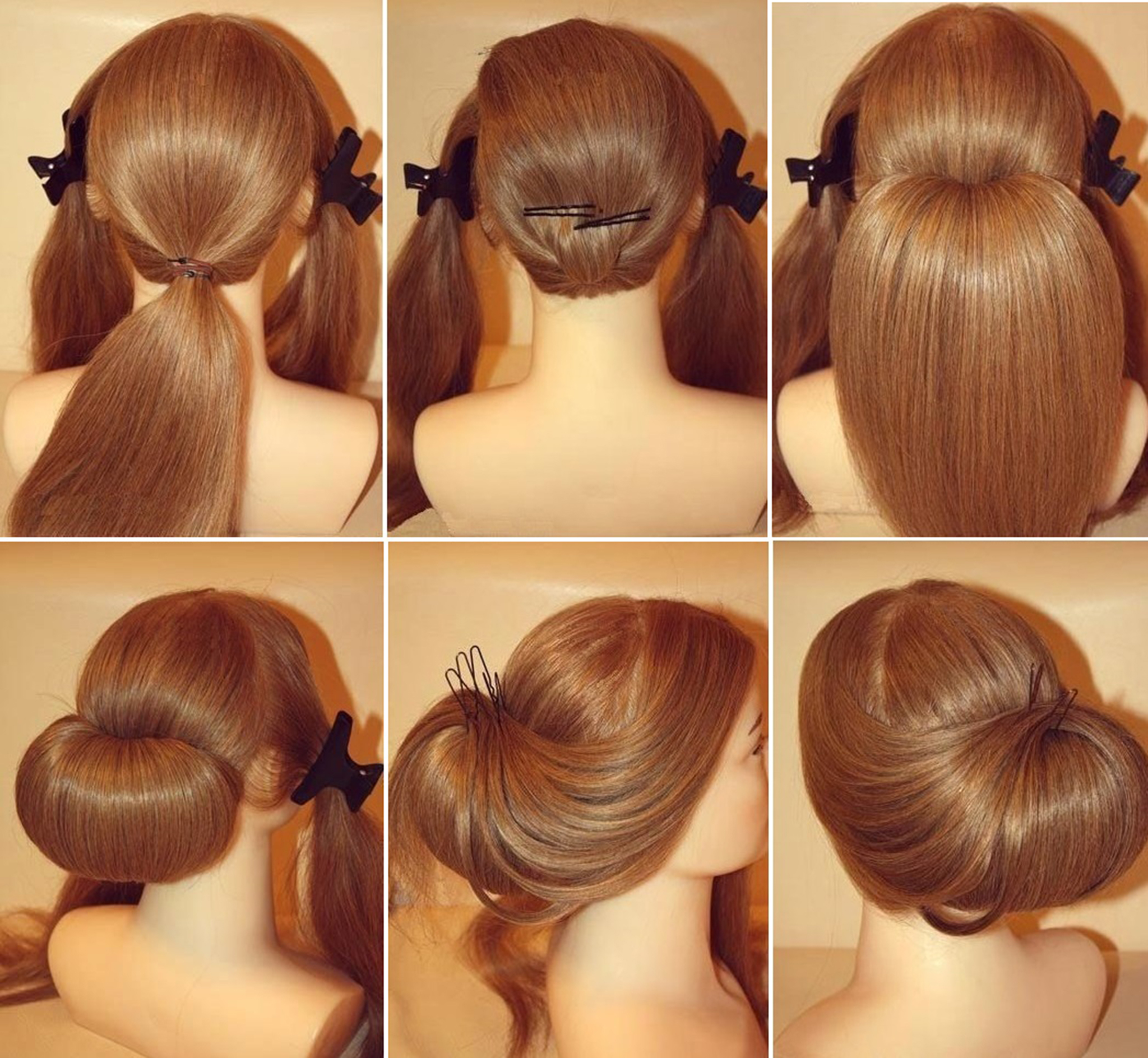 This one is for those of you have blessed with long and thick- dense hair. This hairdo looks elegant and adds a grace to your overall look.
To create this look, comb your hair well to even out the tangles and divide your hair in 3 equal sections, apply a styling spray to get even and smooth texture.
Clip off the left section and the right section. Tie middle section into a pony tail.
Lift the ponytail and clip of the tail above hair band. Lock your hair with bobby pins and let your hair fall like a fountain.
Now roll up the tail and tuck the ends under the raised hair to create a bouffant effect.
Take the hair from the left and right sections and cover the bouffant with them. Clip them gently without making them too tight, use bobby pins to clip off the loose ends.
Tidy up the look with hair spray.
2. Braided Bun To Give You Cute Chic Look.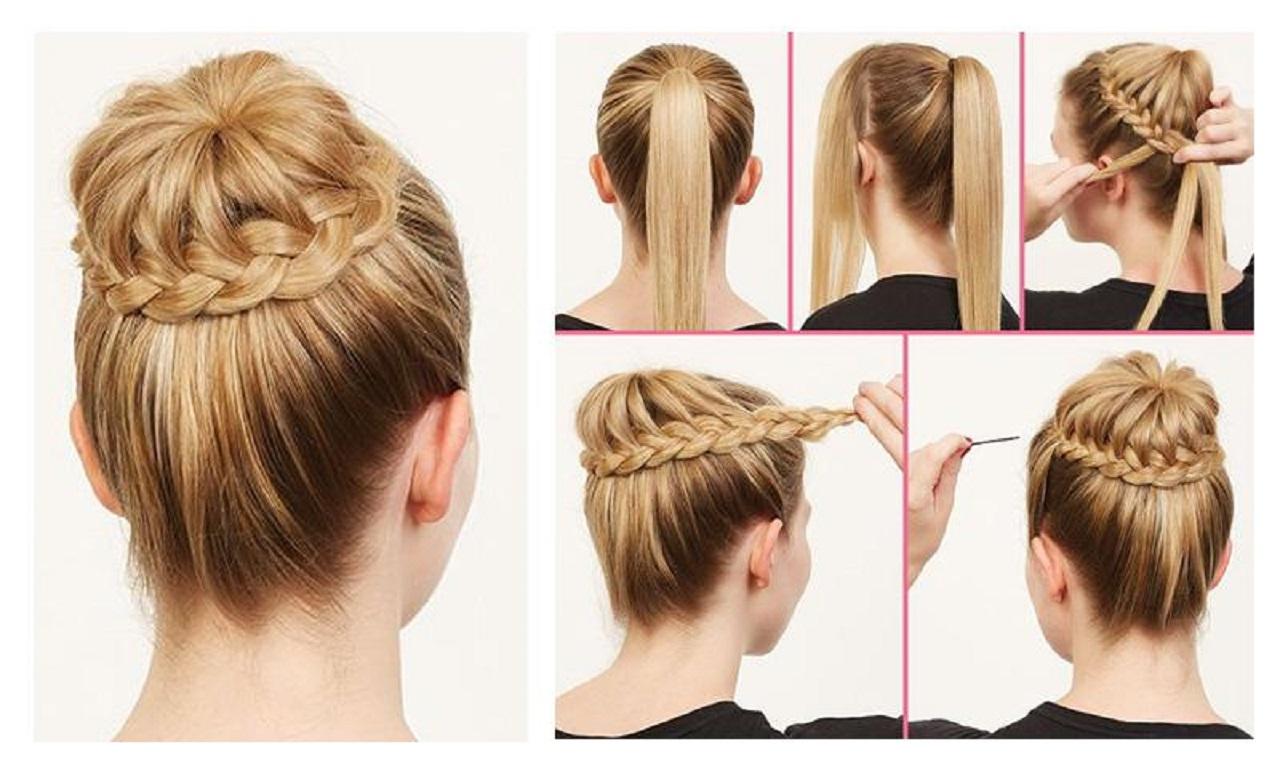 3. Heart Braids To Sweep Everyone's Heart Away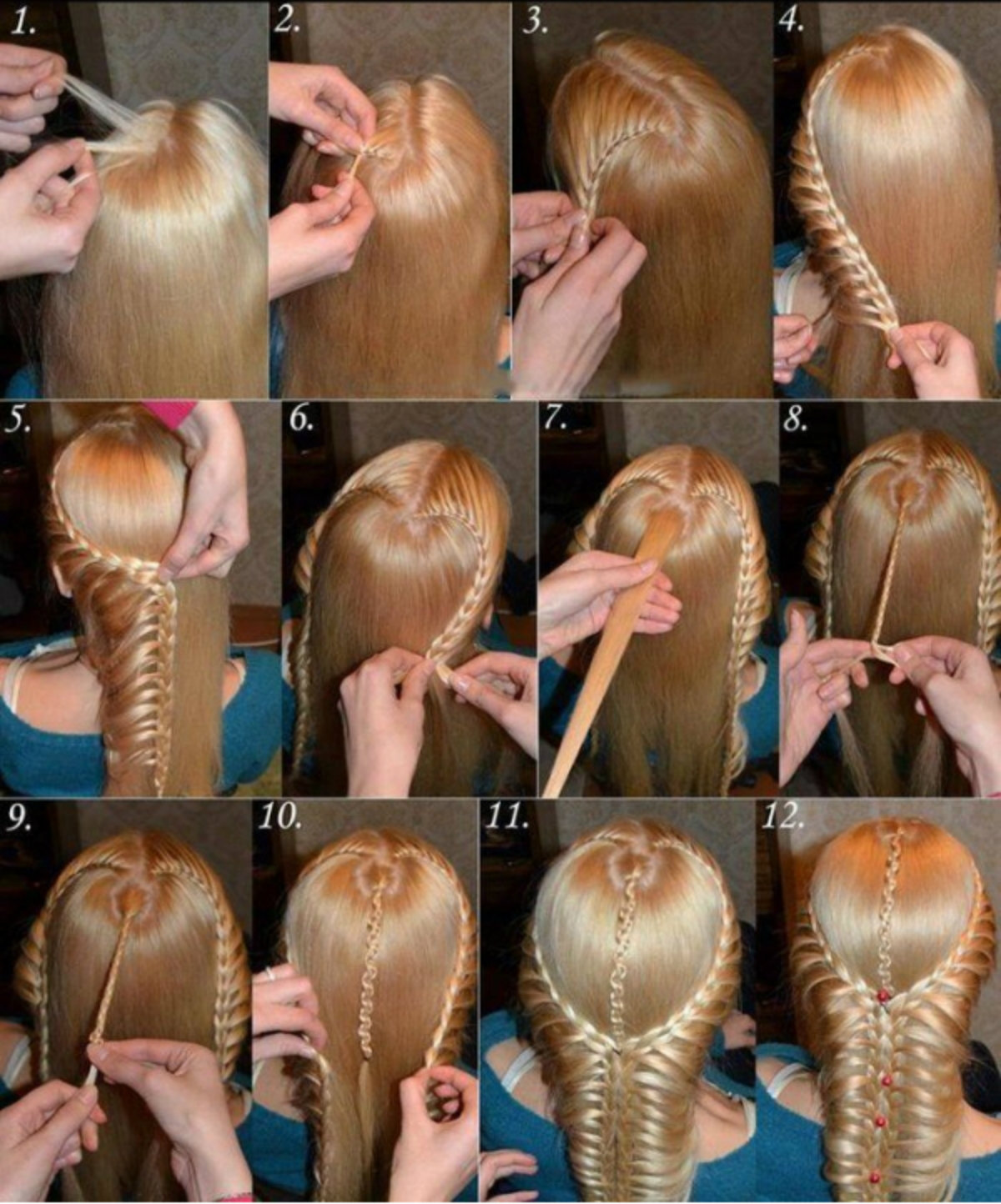 4. Check New Trendy Wedding Flower Bun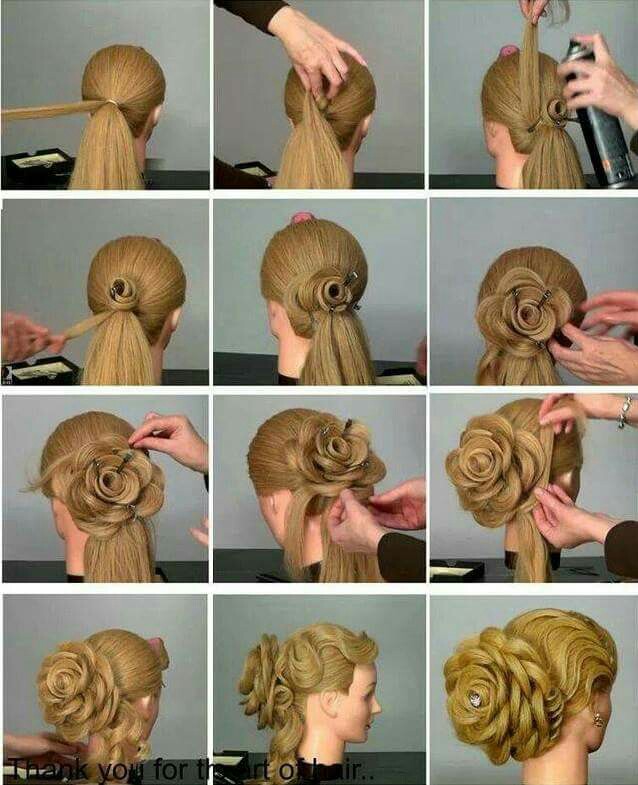 5. Pretty and Easy Braid To Give Hair A Neat Shape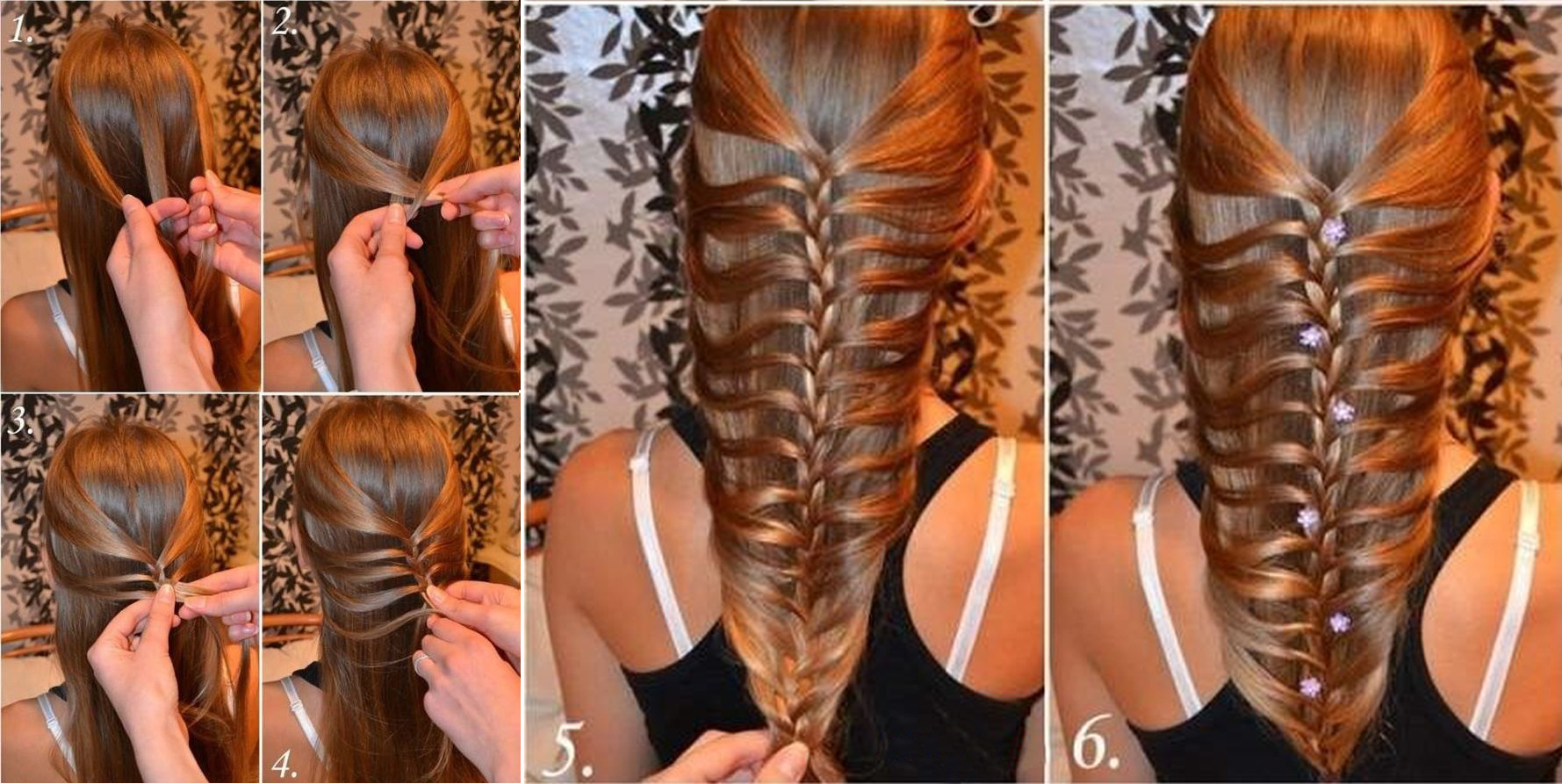 6. A Feminine Look With Waves Tied Up In Braid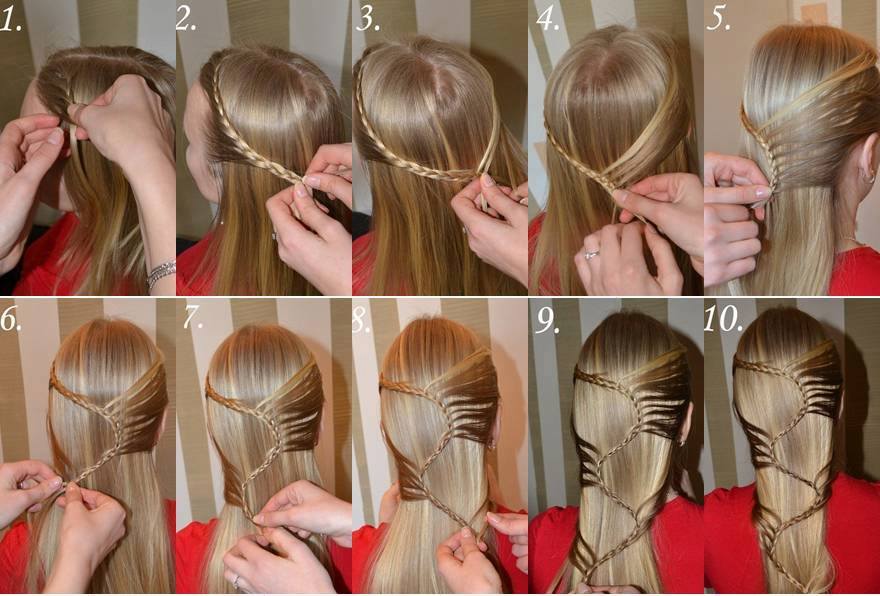 7. Double Side Braids: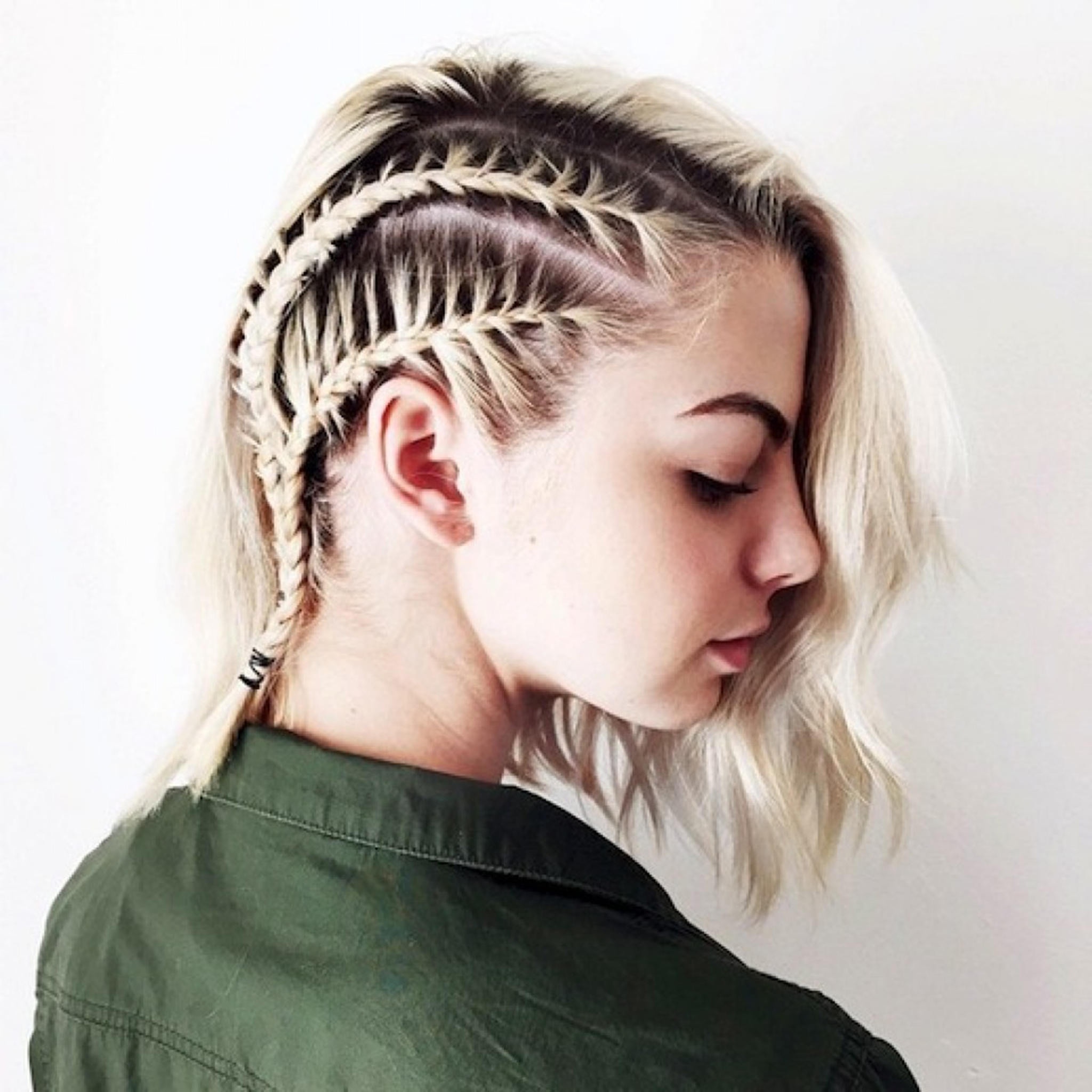 8. Cornrow Braids Hairstyle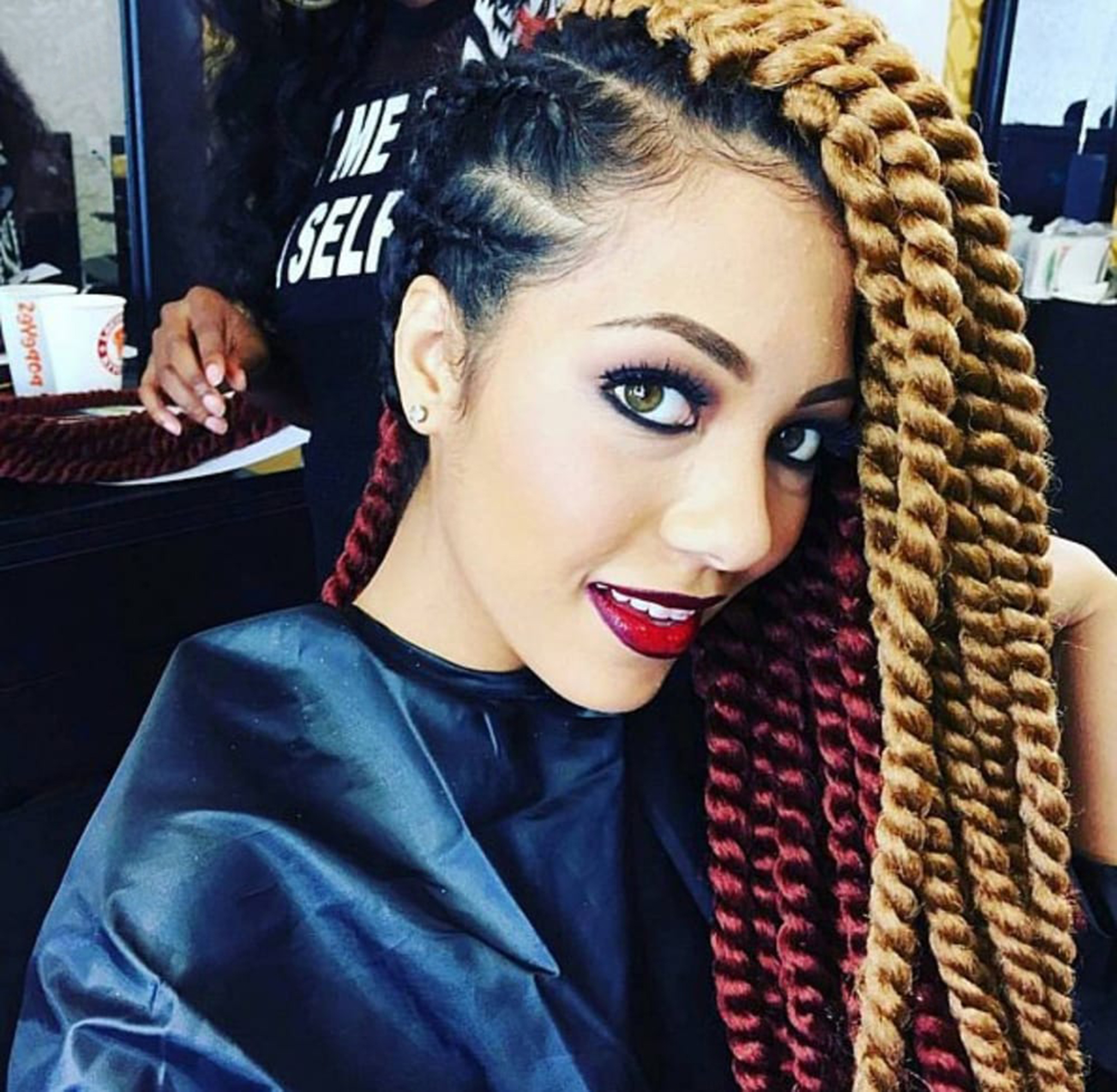 9. Lose Braids Tied Up In Neat Curls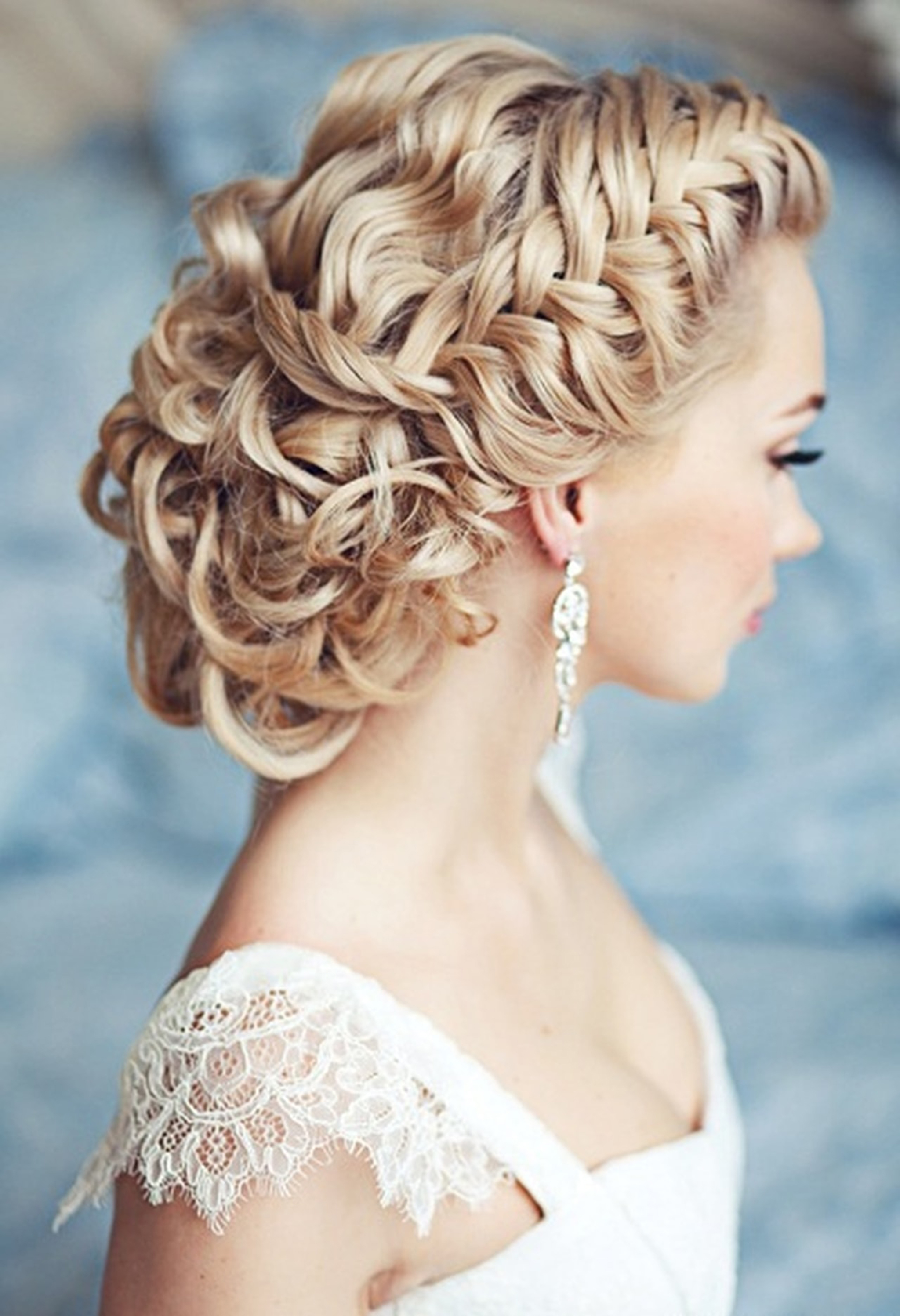 10. Swirl Hair Braid For Those With Thick And Smooth Hair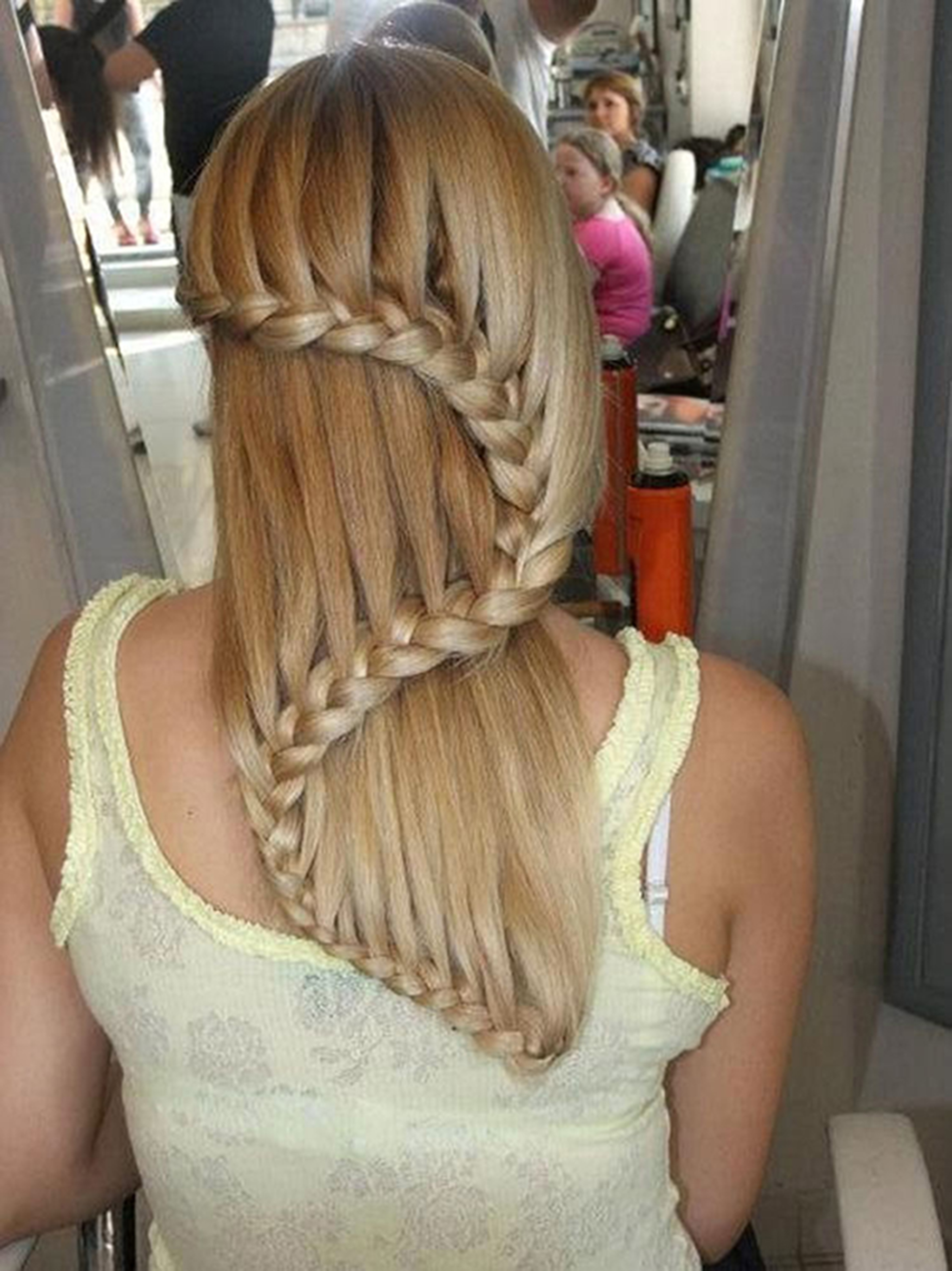 11. Loose Yet Elegant French Braid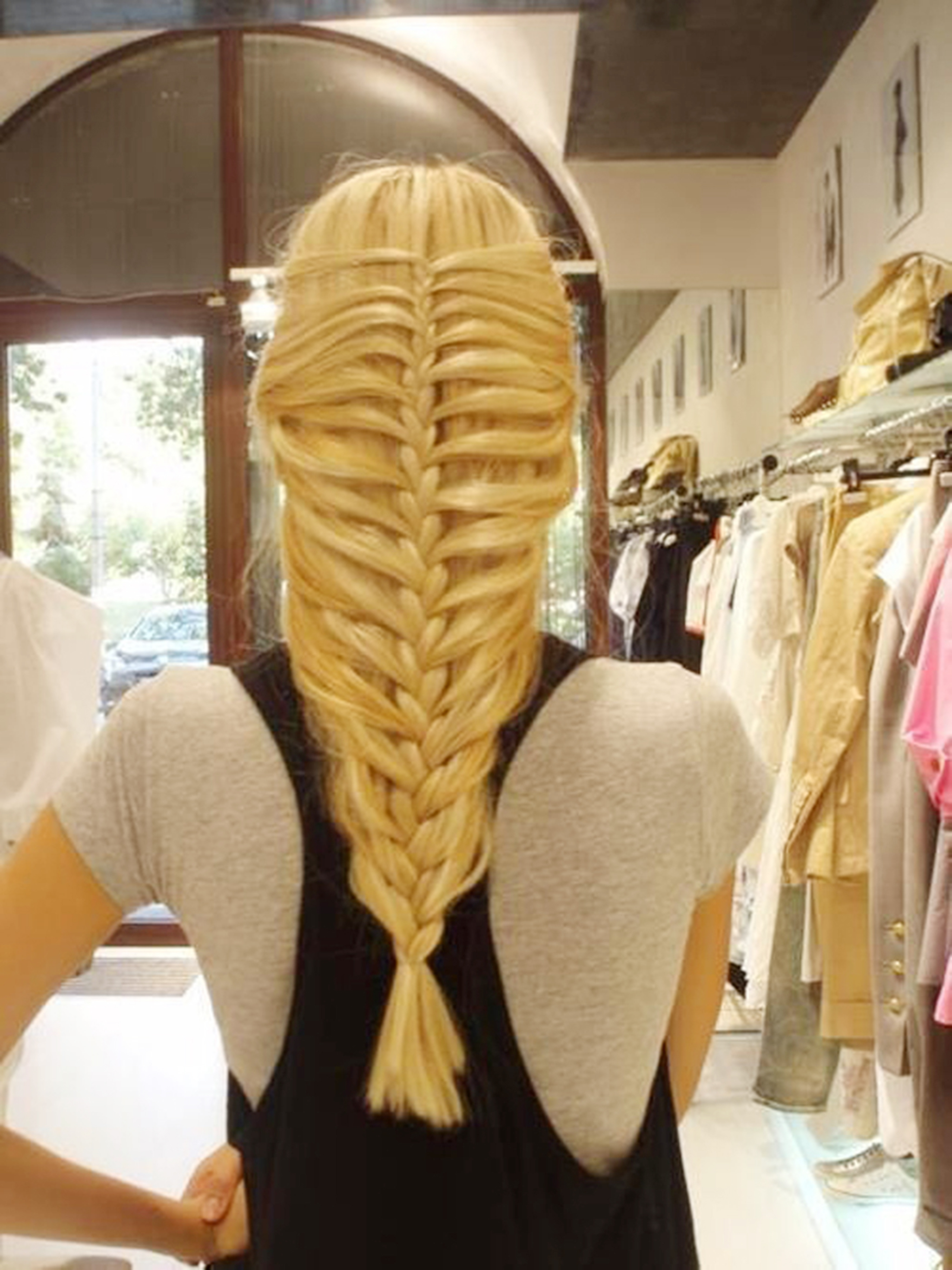 12. A Perfect Wear For A Romantic Dinner Date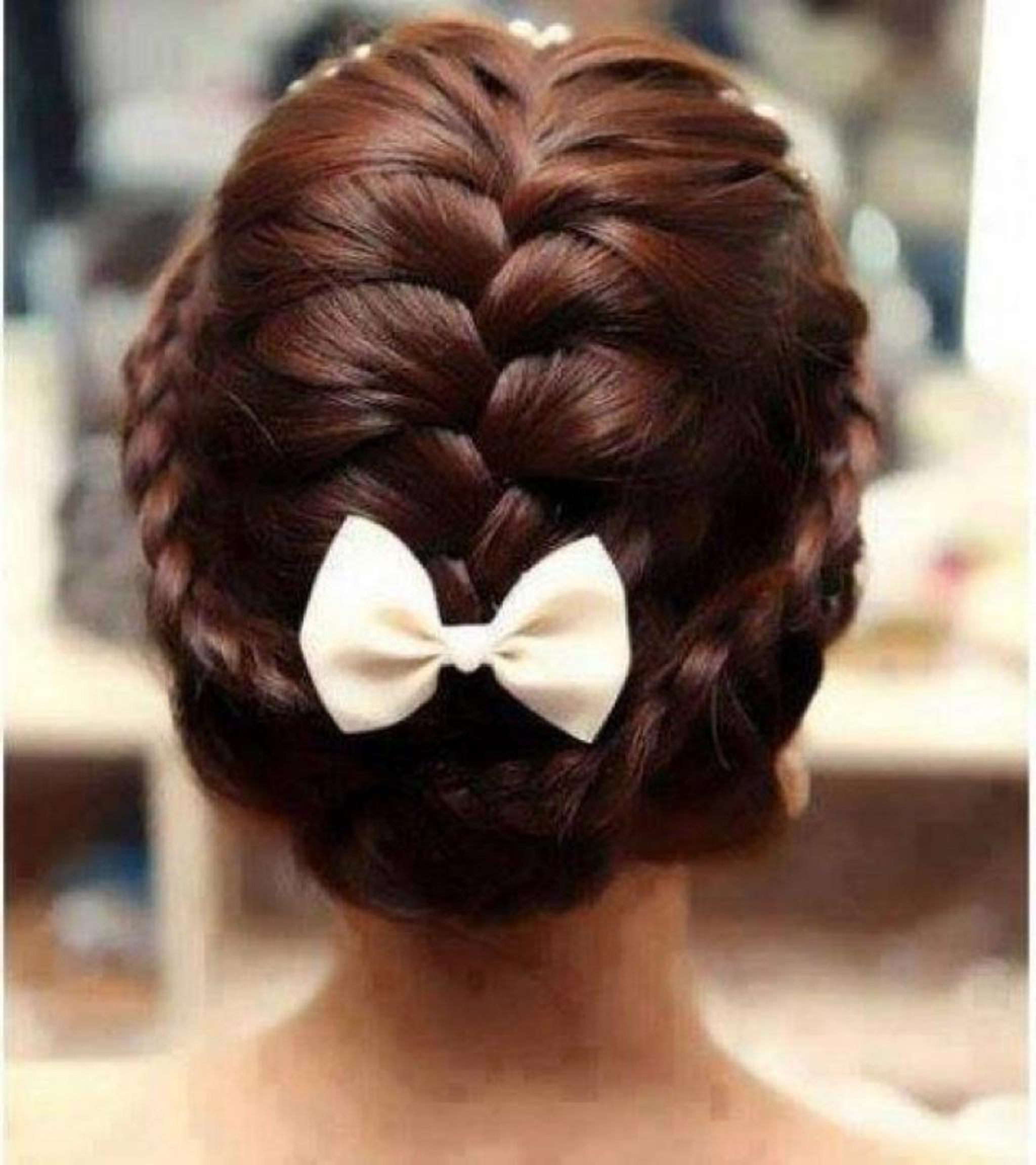 Styling your hair is an art that you can master over a period of time. Most of us style our hair in different buns, braids and ponytails to create different looks every now and then.