Architects craft their imagination into a reality and design fascinating villas, homes, buildings, landscapes, devotional structures, monuments, museums – the list goes on and includes beautifully intricate fountains too. Their creativity is so intense that these as the water flows from these fountains your mind travels to all together a different world. Of all the fountains around the world, some musically programmed, some with laser show programming and some speaking a story behind them, we bring you marvelous and state of art fountains. Scroll over, to get mesmerized as you travel to world of water sculptures that will take your breath away:
1. Metalmorphosis - USA- A mirrored fountain made in stainless steel that rotates 360 degrees.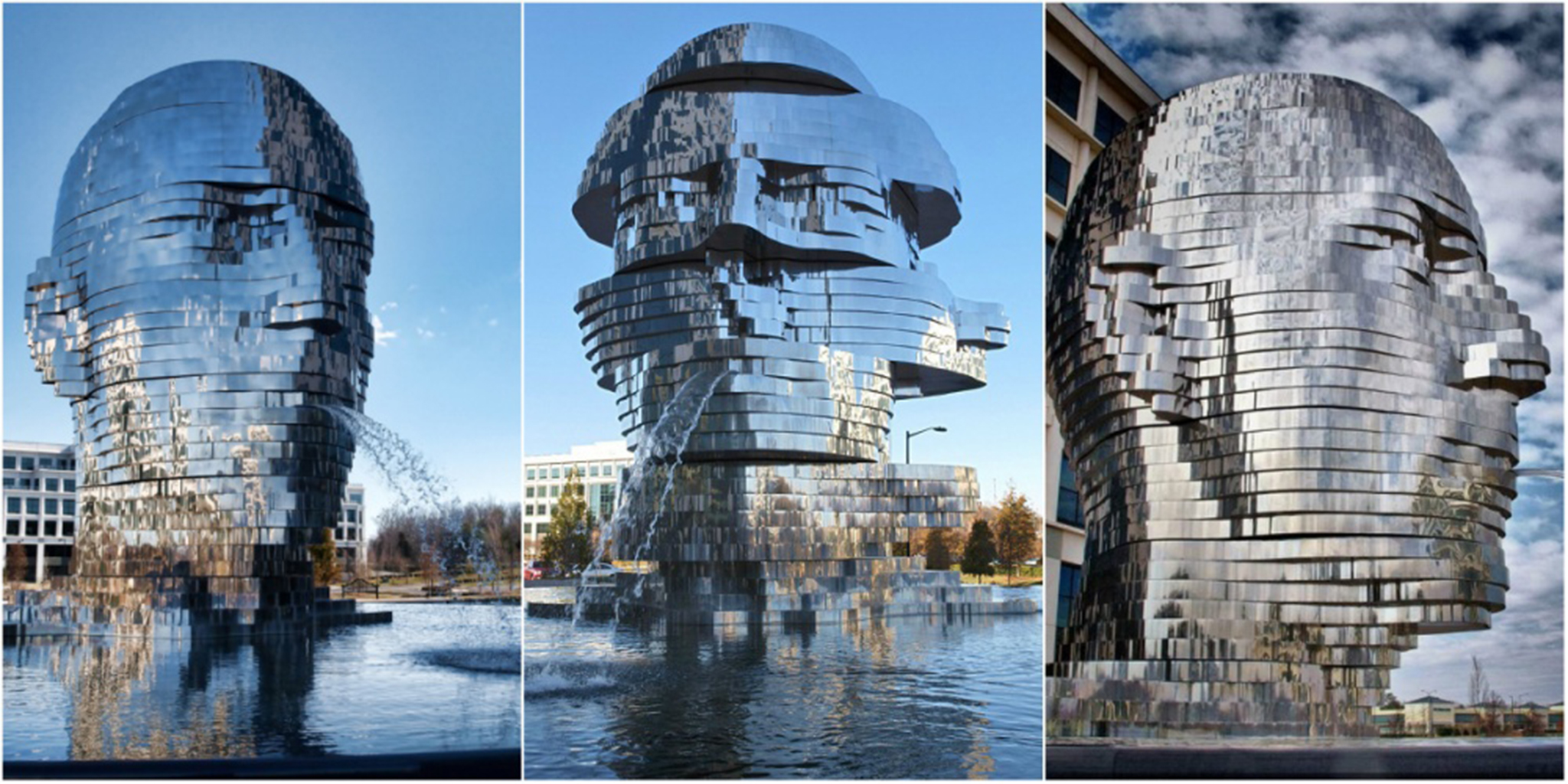 2. Julie Penrose Fountain – USA - is an impressive open loop of silver steel panels that holds 366 water jets.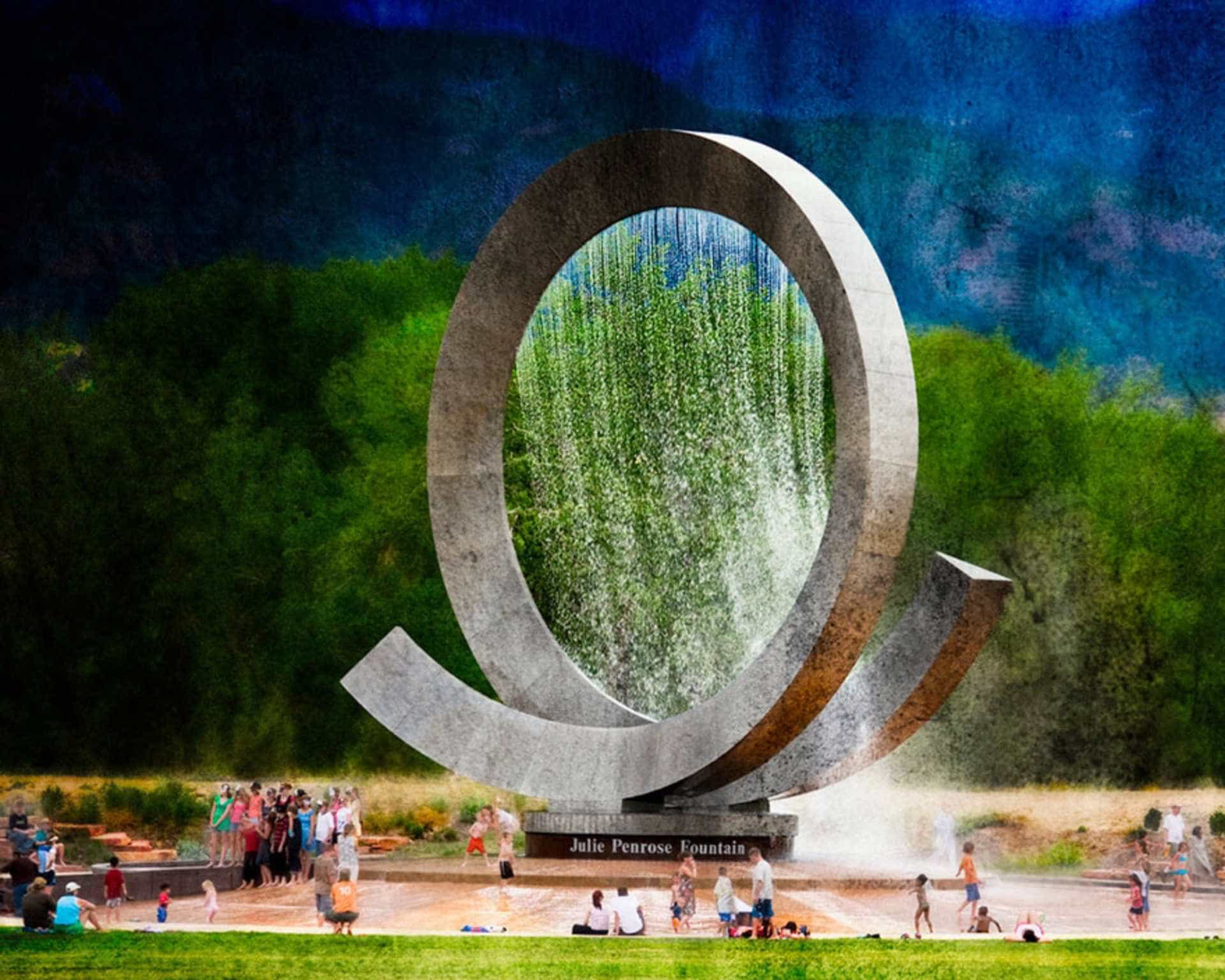 3. Water Boat Fountain – Spain – The spectacular sculpture has water jets that sprinkle water to give you illusion of a sail boat.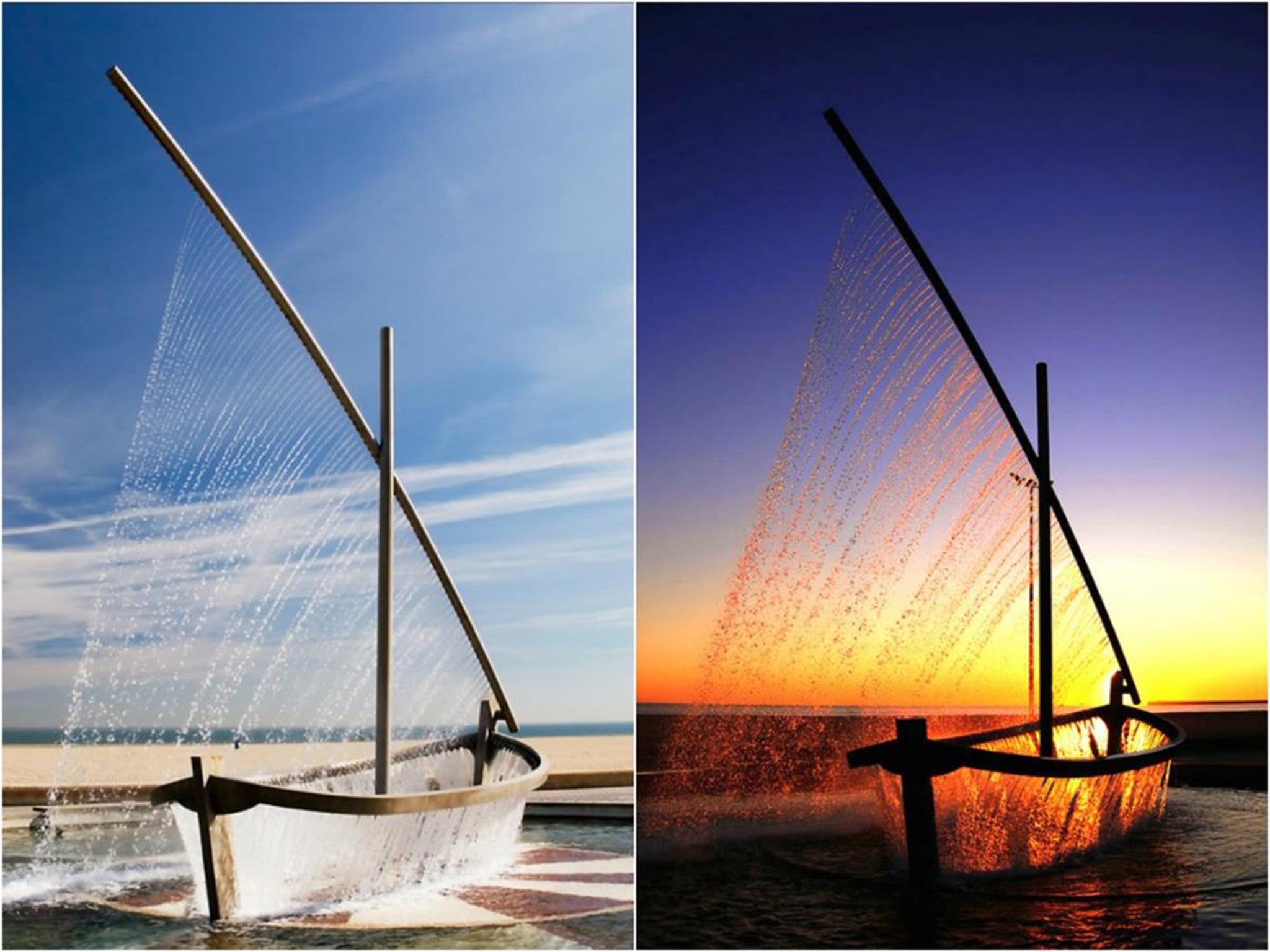 4. Divers Fountain – UAE – The 24 meter tall water fall passes through 4 floors of Dubai mall with fibreglass sculptures of divers.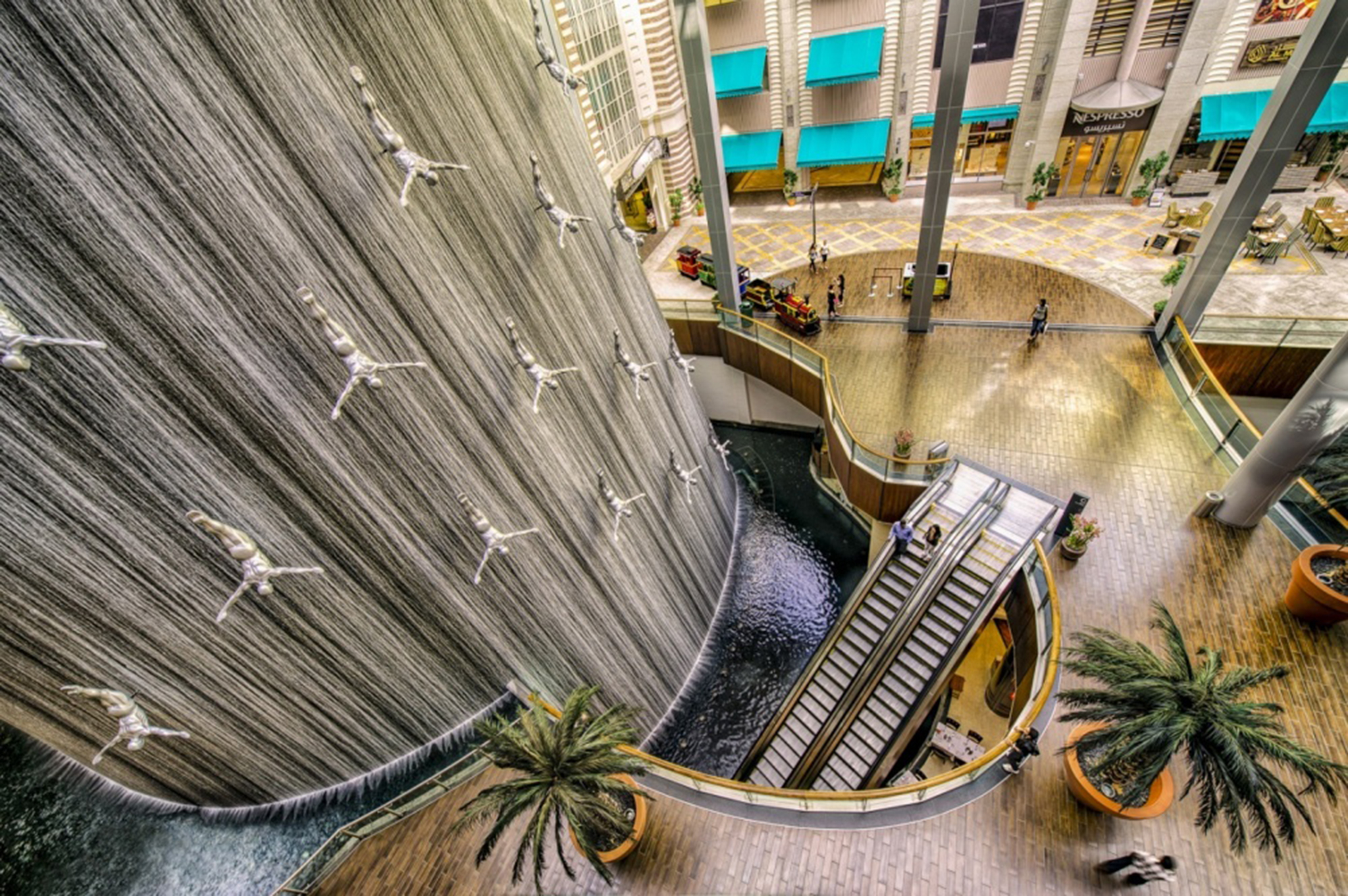 5. The Fountain Of Wealth – Singapore – Based on Chinese feng shui concept, the wealth fountain is beautifully crafted laser show.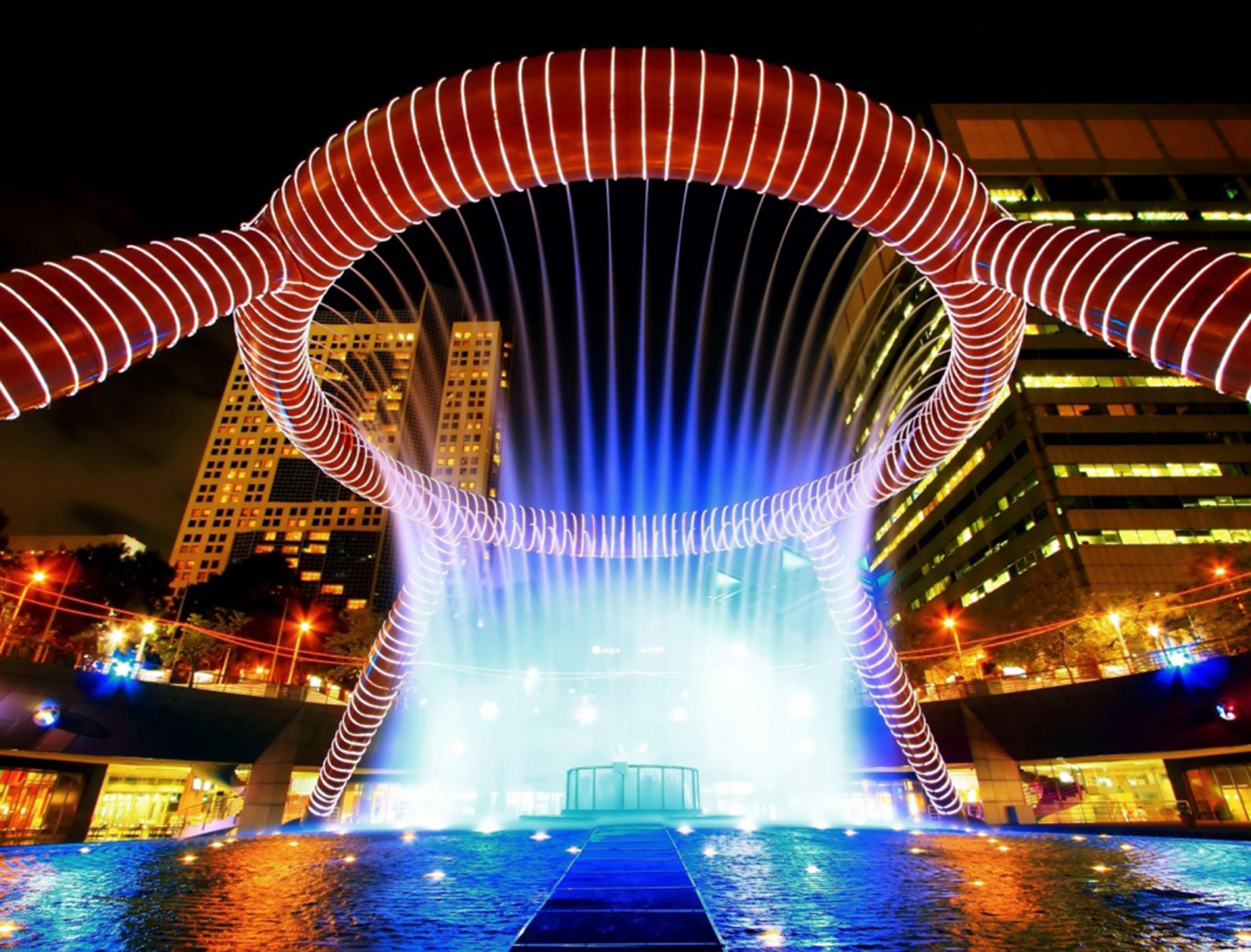 6. Charybdis Vortex Fountain – UK – The fountain gives an impression of a solid piece of water rising from the ground with a mythical whirlpool. The fountain is enclosed in a cylinder transparent acrylic that itself appears to fuse with water.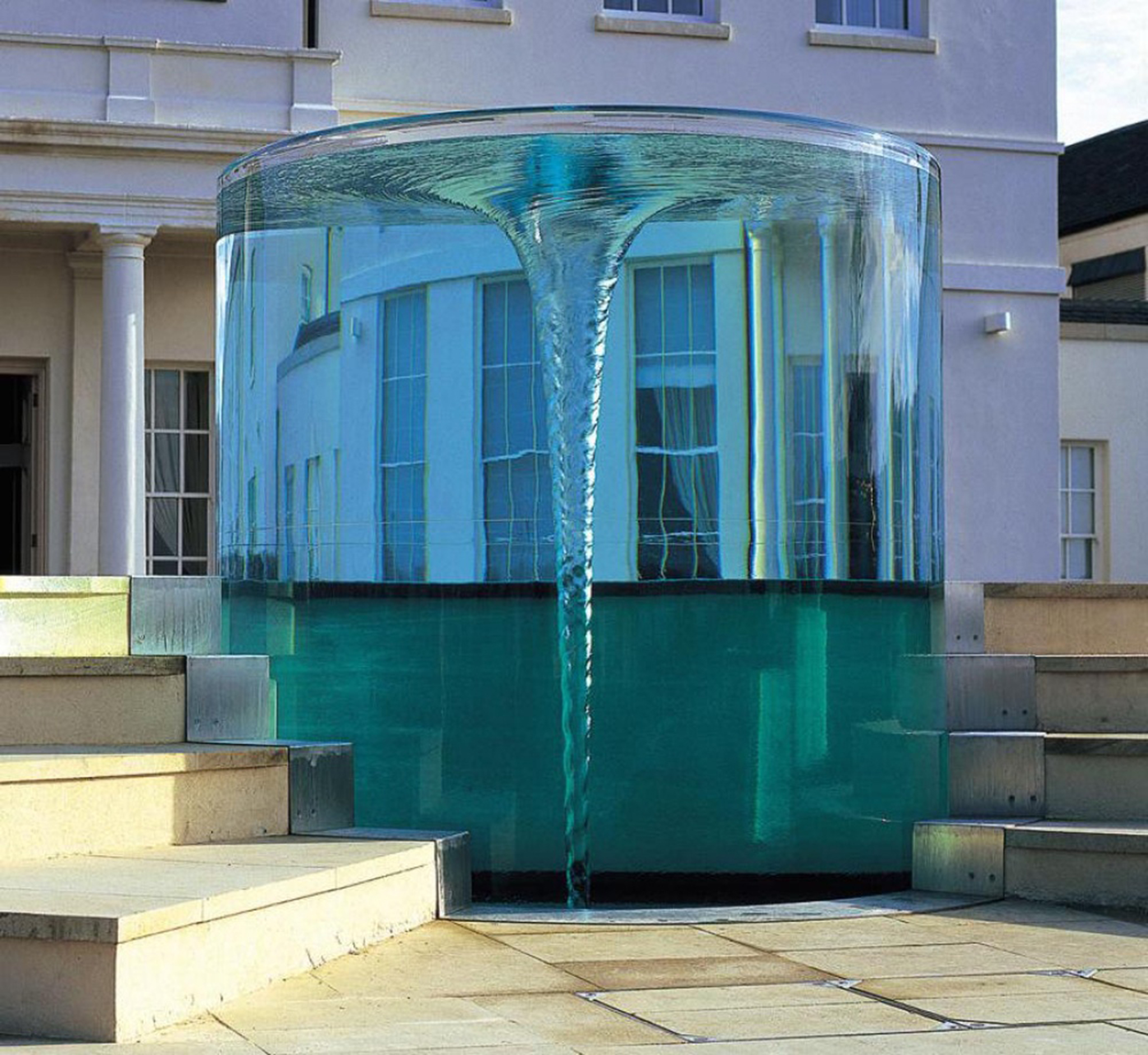 7. Banpo Bridge Rainbow Fountain – south Korea – Installed on the sides of the bridge, the rainbow fountain shoots 190 tons of water per minute with 10,000 nozzles surrounded with LED lights.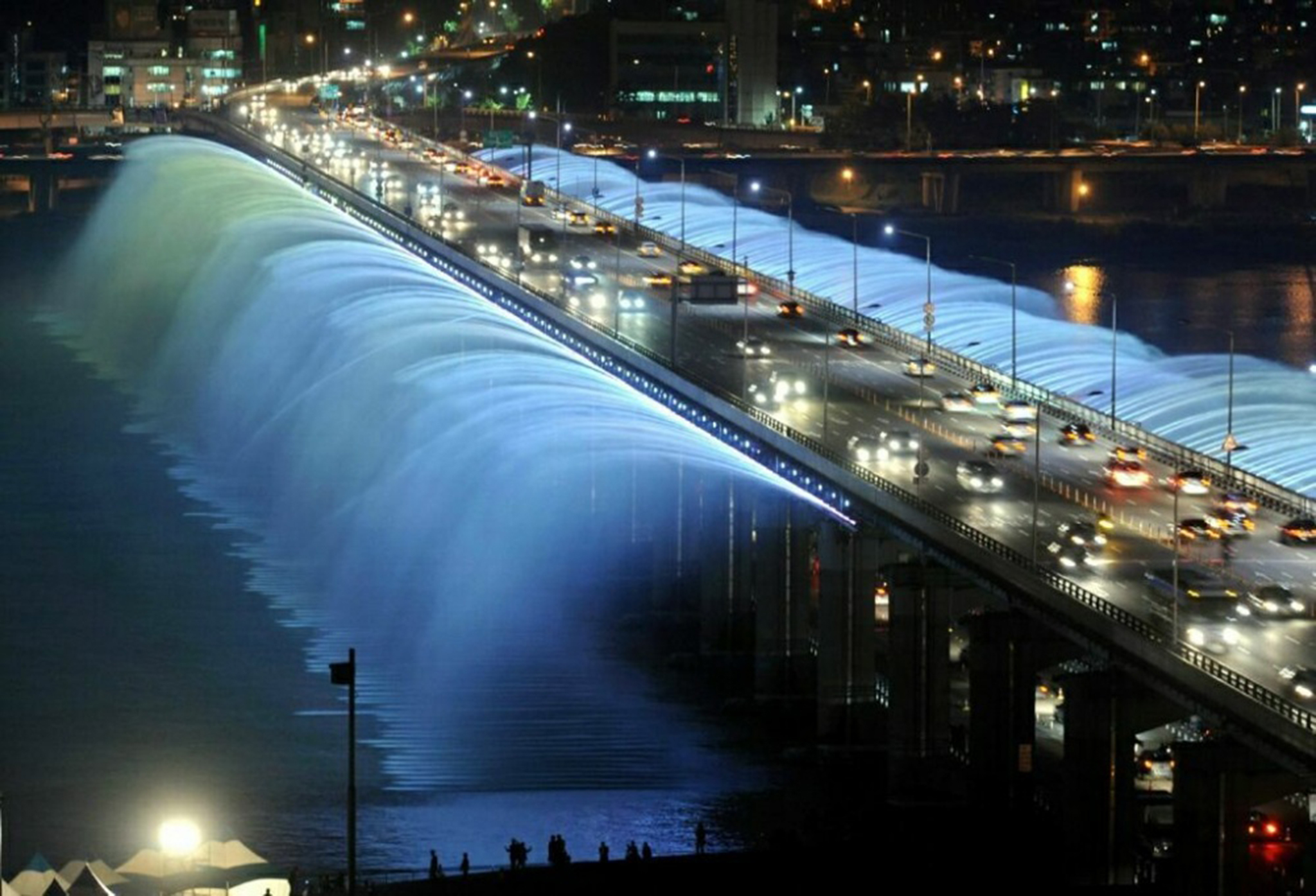 8. The Fountains Of Bellagio – USA – The magnificent art work of this fountain will romance your senses as the mesmerising 1214 sprinters shoot water 4600 feet high in the air.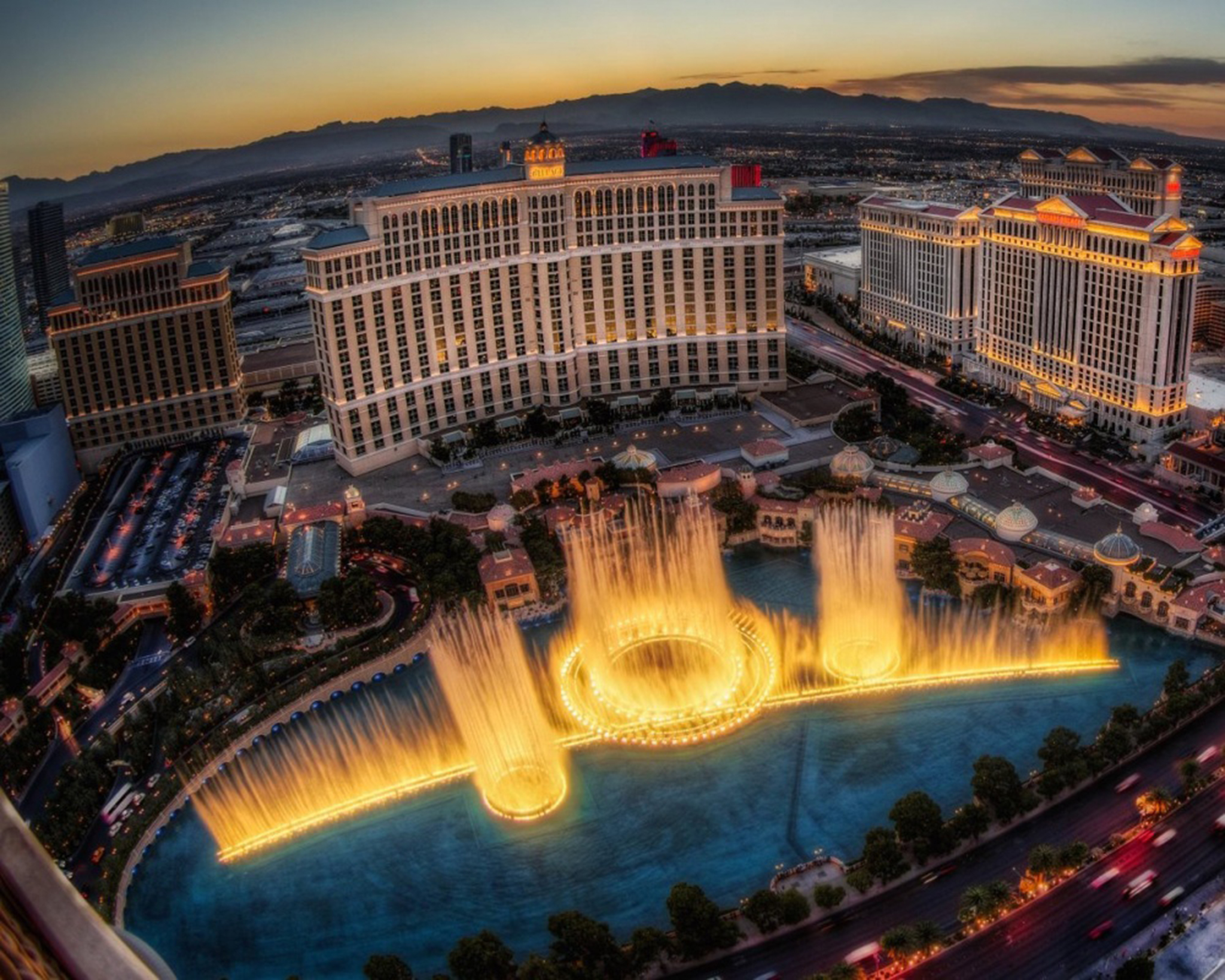 9. Waterfall Graphic Print – Japan – The amazing state of art fountain uses water and lighting effects to create magical graphic prints of the current time and various patterns, designs and animations.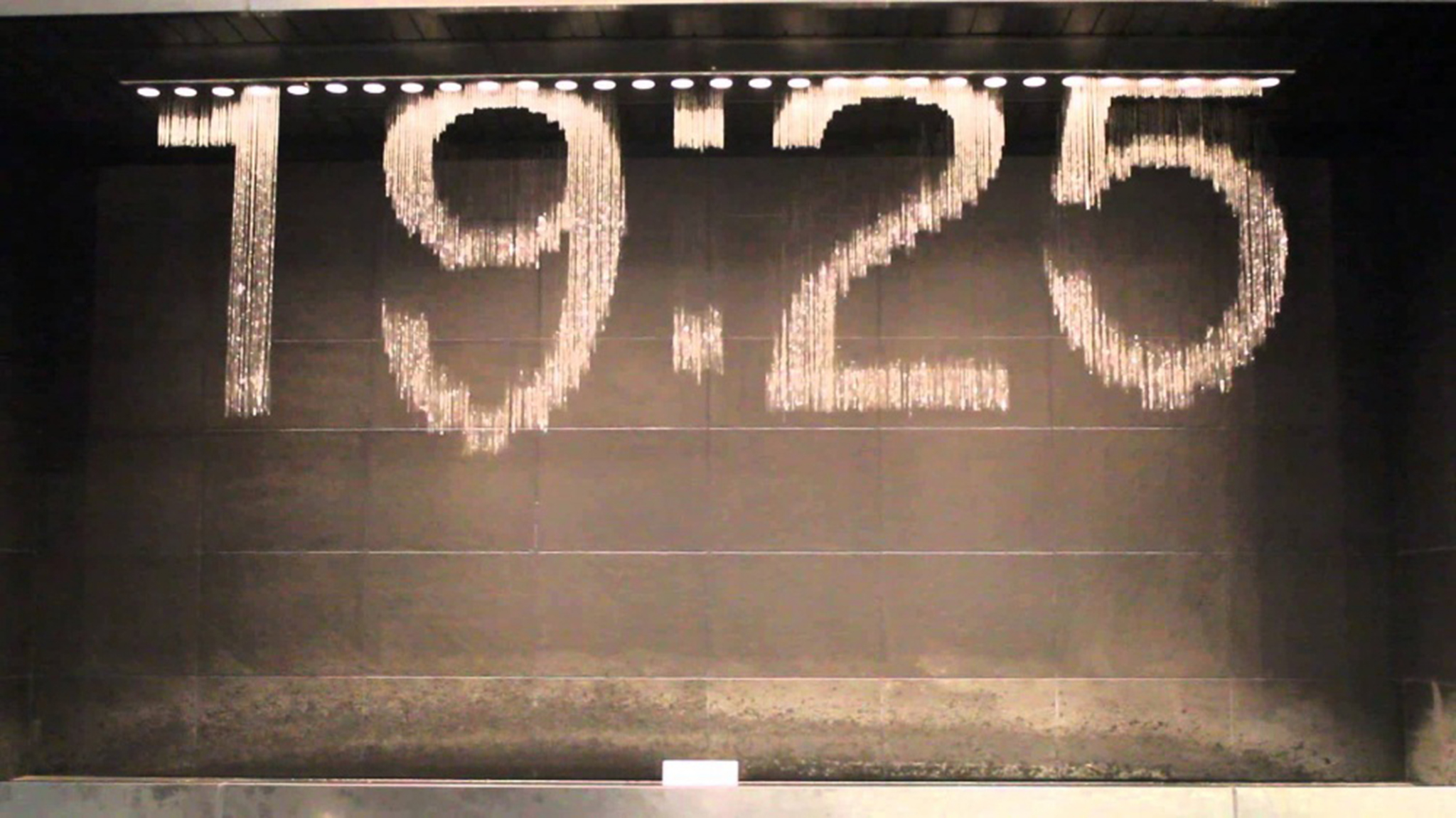 10. The Stravinsky Fountain – France – The whimsical fountain has 16 musical sculptures, that move and splashing water in 33 meter long and 17 meter wide shallow basin. The sculptures create series of sounds that evoke the musical work of Igor Stravinsky.