.
8. Sumo Squats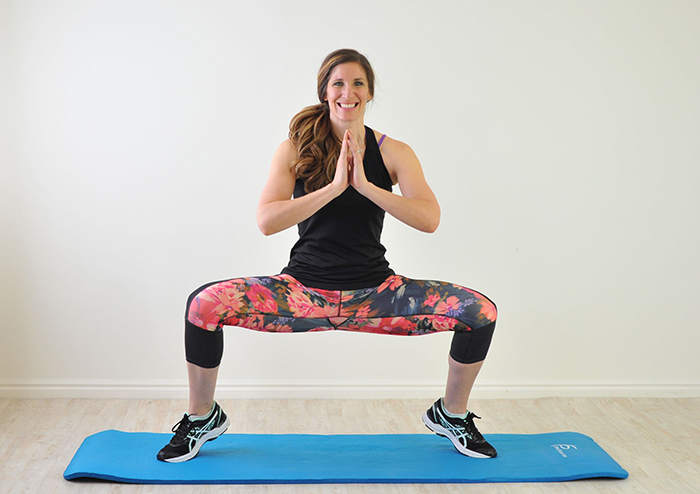 Just like squats sumo squats work on your entire body, burn fat and builds muscles.
Sumo squats target your adductors and hamstrings and improve upon your body composition.
9. Reverse Lunges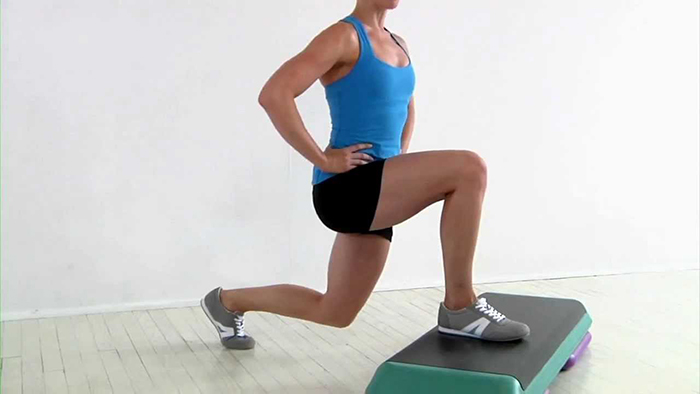 Reverse lunges target your hips, glutes and thighs and help to shape up and melt fats from these stubborn areas.
This move builds endurance and strengthens your core muscles.
10. Push-Ups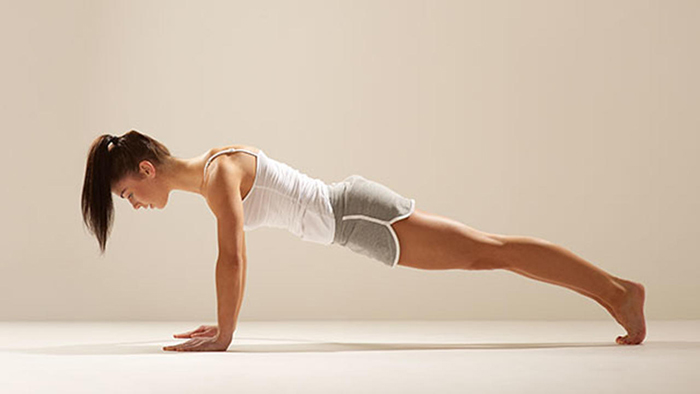 Push-ups strengthen your upper body muscles along with core and triceps. Push-ups melt the fat deposits and shape up your abdominal muscles and improve your lower back muscles.
11. Planks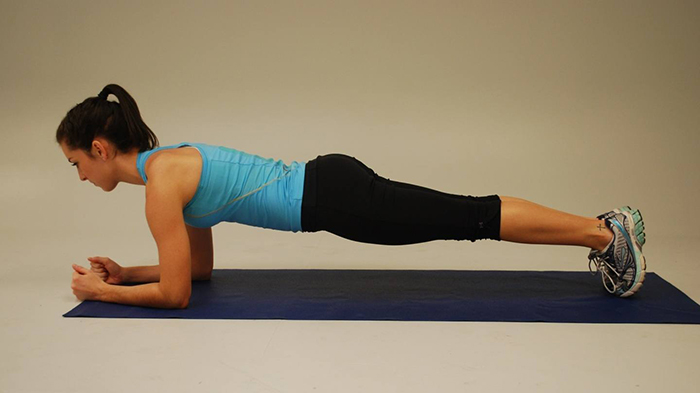 Planks are best core strengthening exercise as it gives you toned up belly, reduce backaches, and improve flexibility and balance. It also helps to reduce back aches and improve your posture.
Related Article: 30 Day Plank Challenge For Beginners